Your guide for a
Costa Rica elopement
Are you thinking about having a Costa Rica elopement with your soulmate? Costa Rica is an incredible place to have fun, a place full of beautiful beaches, volcanoes and mountains all around the country, this "Pura Vida" land is just 51100 km2 but with around 5% of the all planet's biodiversity, can you believe that?
Costa Rica is famous because its nature, friendly & peaceful people (did you know we don't have an army since 1948?), with plenty of landscapes to visit, and because everything is packed in one place, in not so long you can surf on the Pacific and then in the Caribbean on the same day or you can even can go from sea level to more than 10.000 ft to the top of a volcano in just a few hours. With all this options we are sure you will have plenty of choices to plan your elopement in this beautiful country. Whether you choose to have a ceremony with the sun setting over the Pacific Ocean, something amidst the majestic cloud forest or under a beautiful waterfall, you can have a truly memorable moment here.
So the question here is… Where to elope in Costa Rica? To answer this we need to order our ideas, finding the right location might not be so easy with so many places, some people might like the idea of a beach ceremony, some others might like a volcano as a background and some others will love the idea of being on the top of the clouds… from all the different landscapes and locations the most popular you have are: beaches, volcanoes, waterfalls, cloud forests and rainforests spread all around Costa Rica in separate regions not too far from each other. but very different one from the other.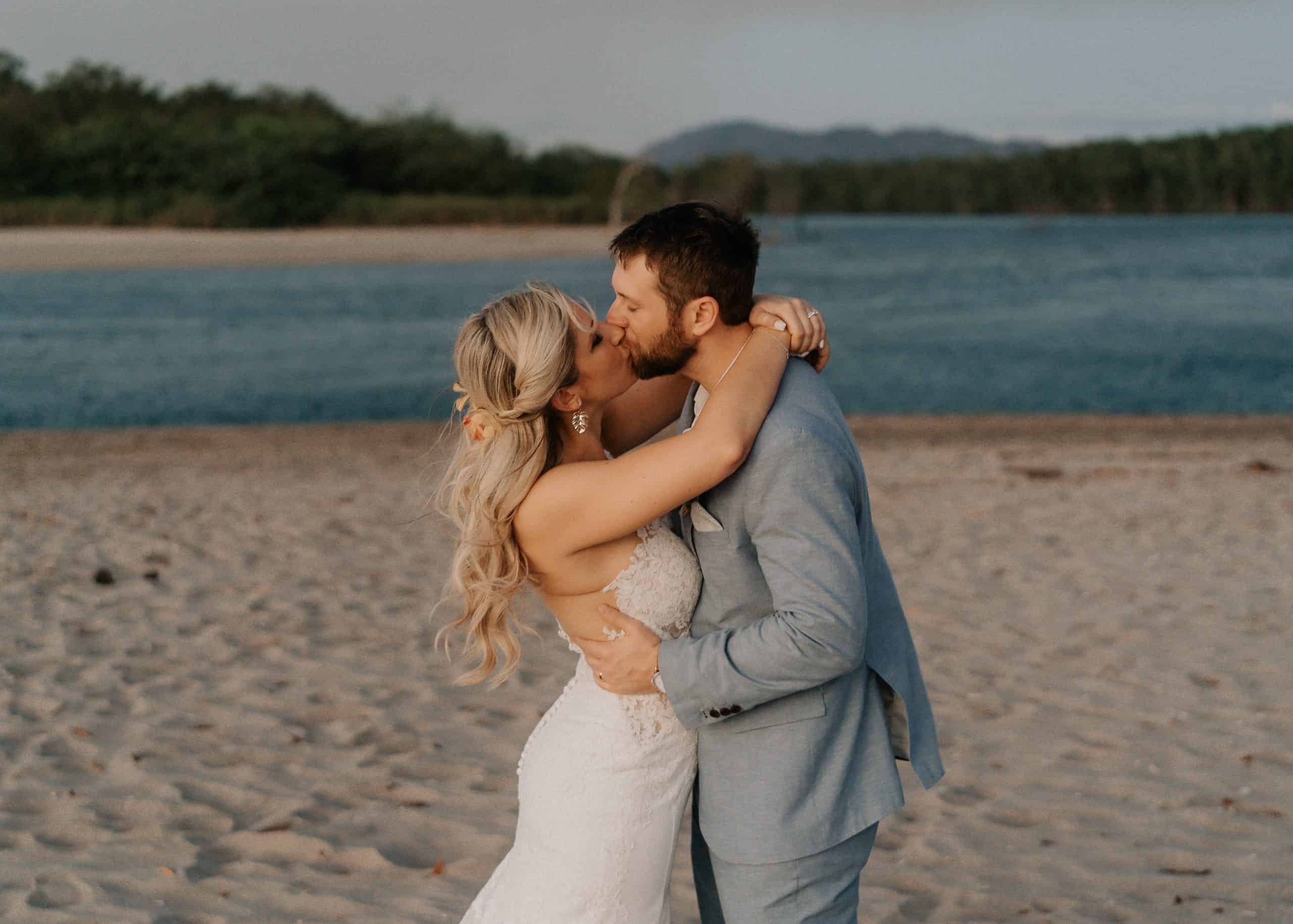 - Plants and animals everywhere
- Biggest oxcart and yoke in the world
- Tortuguero Costa Rica's little Amazonas
- The biggest rainforest
- A paradise for divers
- A perfect whale's tail
- A favorite country for surfing
- A bird that cannot go unnoticed
- A volcano almost in the capital
- Conquering and enjoying the force of water
- The secret to longevity
- The canopy tour originally from
- Some of the most beautiful beaches in the world
When is the best time to visit Costa Rica?
Because we are located at just 10 degrees north from the ecuator the country doesn't really have well stablished seasons as in the southern or northern hemispheres, even so, we can say that we have a dry and wet seasons, our dry season goes from December until April and our wet season goes from May to November, but don't get us wrong with the "wet season", this is a beautiful country to visit all year long depending on what you are looking for, in most cases people chose to visit the country during our dry season because there are fewer chances of rain and they ran away from the cold on the USA and Europe, so it's more crowded, but if you plan to experience the real tropic weather don't miss the chance to visit the country in our "rainy season" with sunny mornings and some rainy afternoons, it's the time when the country is in bloom!
What do you need to elope in Costa Rica?
It basically resumes in a valid passport, plane tickets, your wedding attires, the rings and a photographer. Other things you need to take into consideration are the ceremony type, the officiant, hair & makeup, decor, extra activity. if you need some assistance with this, don't hesitate to let us know, we have some good contacts that can arrange everything for you.
Assistance with Planning + Vendors + Timeline
Our elopement package includes our assistance with the planning of your elopement experience. Of the highest importance to the photography, is helping with your timeline. This will make sure that not only the light and conditions are optimal throughout the day, but that you have a stress-free experience.
We can also recommend our favorite vendors from past elopements (officiants, hair + makeup, florists, cakes, dresses, etc).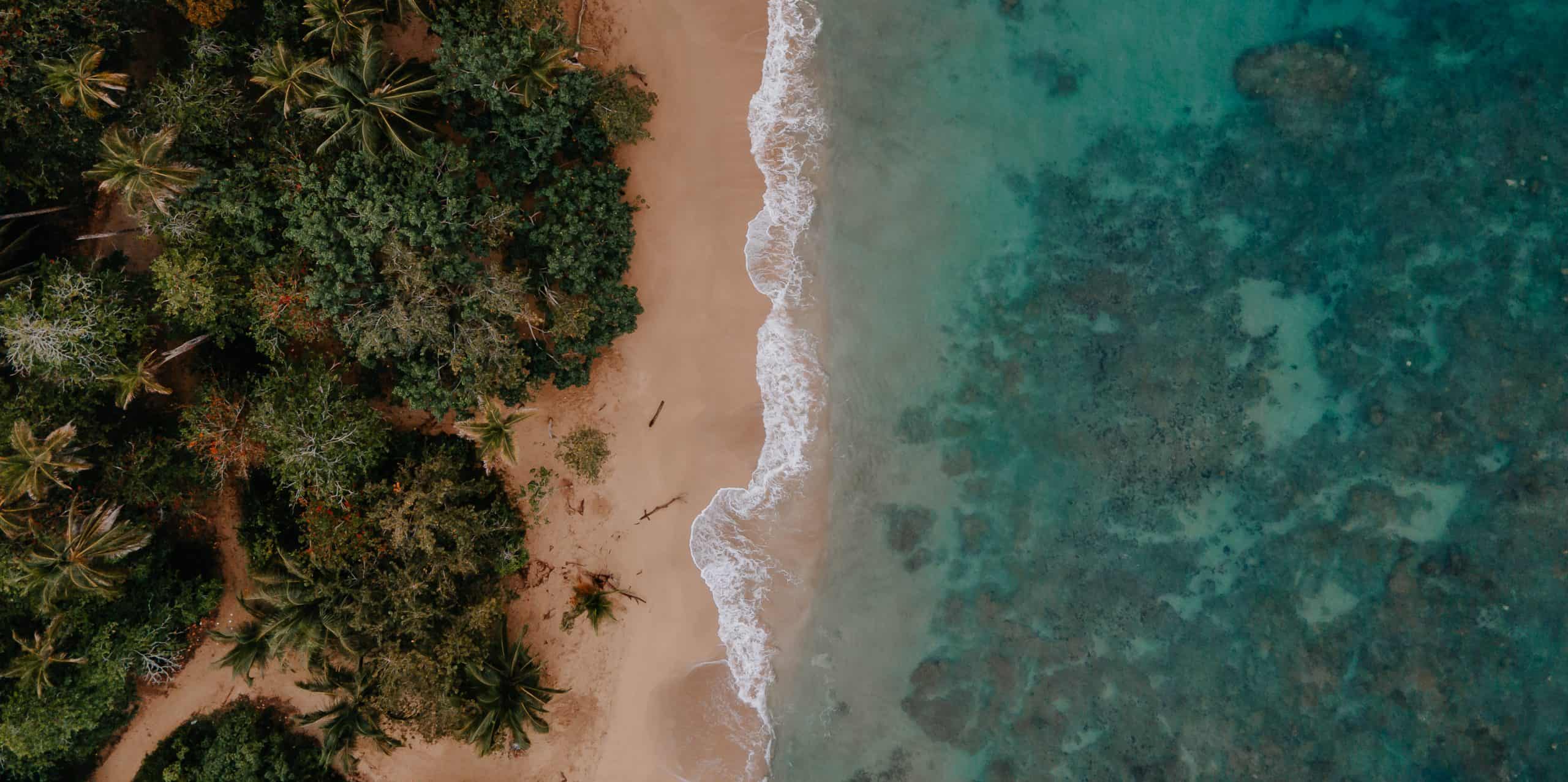 Guanacaste is one of the top elopement destinations in the country, for good reason. There is a wide range of venues and nature areas both in the beach and mountain area. This area is lovely and famous because of the beautiful beaches and landscapes you can find, you will be able to stay in boutique hotels, Airbnbs or even some bigger hotels. From all the areas in Costa Rica, the north pacific is one of most popular and one of the most diverse in hotels and beaches, You HAVE to see more than one beach during your trip. There are so many beautiful beaches in Guanacaste, it's an absolute must to spend at least one full day visiting different beaches. It's also the best free thing to do in Guanacaste! Among those you can take a look at:
UNIQUE AIRBNB LODGING:
Casa Kupu-Kupu ( Playa Carrillo )
Casa del Árbol ( Punta Islita )
Casa del Bosque ( Punta Islita )
Finca Austria ( Nosara )
Hacienda Barrigona ( Playa Barrigona)
Latica Lodge ( Playa Negra )
Ocho Artisan Bungalows ( Tamarindo )
Dream Sea Glamping Style Camp ( Playa Grande )
Modern Tree House Playa Grande
MUST TO DO ACTIVITIES / VISIT ATTRACTIONS:
Llanos del Cortés Waterfall ( Bagaces )
Hike Rincón de la Vieja Volcano National Park
Rio Perdido Hotel & Thermal River ( Rincón de la Vieja )
Hacienda Guachipelin Hot Springs ( Rincón de la Vieja )
Sensoria River Park ( Rincón de la Vieja )
Hike the caves of Barra Honda National Park
Roca Bruja ( Playa Naranjo in Santa Rosa National Park )
Kitesurfing Salinas Bay
Murcielago Island ( Santa Rosa National Park )
Must to visit BEACH locations:
Playa Carrillo ( nearby Nosara )
Playa Samara ( nearby Nosara )
Playa Nosara
Playa Pelada ( nearby Nosara )
Playa Guiones ( nearby Nosara )
Playa San Juanillo ( nearby Nosara )
Playa Marbella ( nearby Tamarindo )
Playa Negra ( nearby Tamarindo )
Playa Avellana ( nearby Tamarindo )
Playa Langosta ( next to Tamarindo )
Playa Tamarindo
Playa Grande ( next to Tamarindo )
Playa Ventanas ( nearby Tamarindo )
Playa Conchal ( nearby Tamarindo )
Playa Flamingo ( nearby Tamarindo )
Playa Prieta ( near Las Catalinas)
Playa Pan de Azucar ( near Las Catalinas )
Playa Danta ( Las Catalinas )
Playa Penca ( Papagayo Gulf )
Playa Calzón de Pobre ( Papagayo Gulf )
Playa Hermosa ( Papagayo Gulf )
Praia Lua Point View ( Papagayo Gulf )
Playa Prieta ( Four Seasons Resort )
Playa Virador ( Four Seasons Resort )
Playa Cabuyal ( near Santa Rosa National Park )
Playa Naranjo ( Santa Rosa National Park )
Playa Cuajiniquil ( close to Nicaragua )
Playa Junquillal ( close to Nicaragua )
Playa Rajadita in La Cruz ( close to Nicaragua )
Playa Rajada in La Cruz ( close to Nicaragua )
Playa Coyotera in La Cruz ( close to Nicaragua )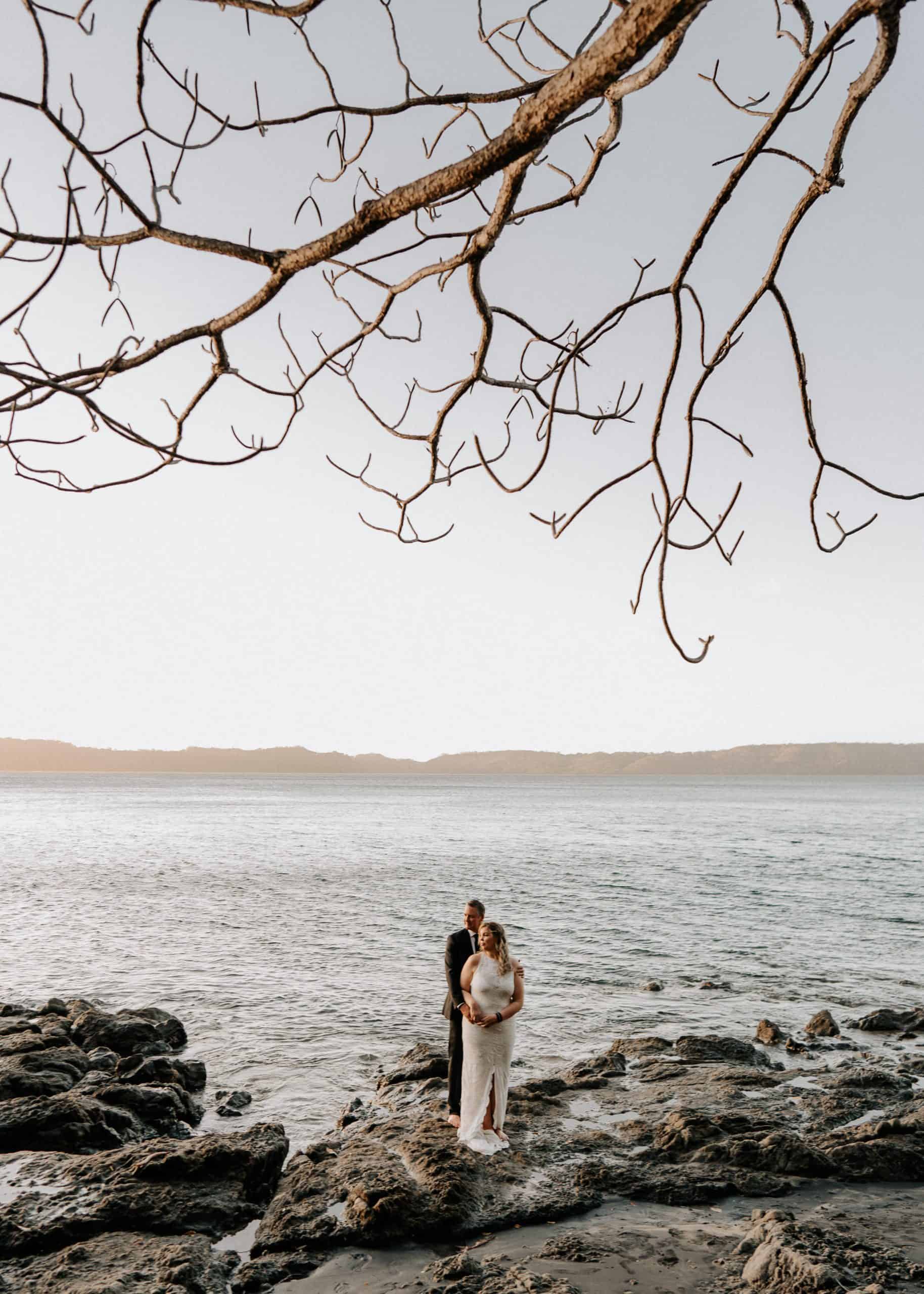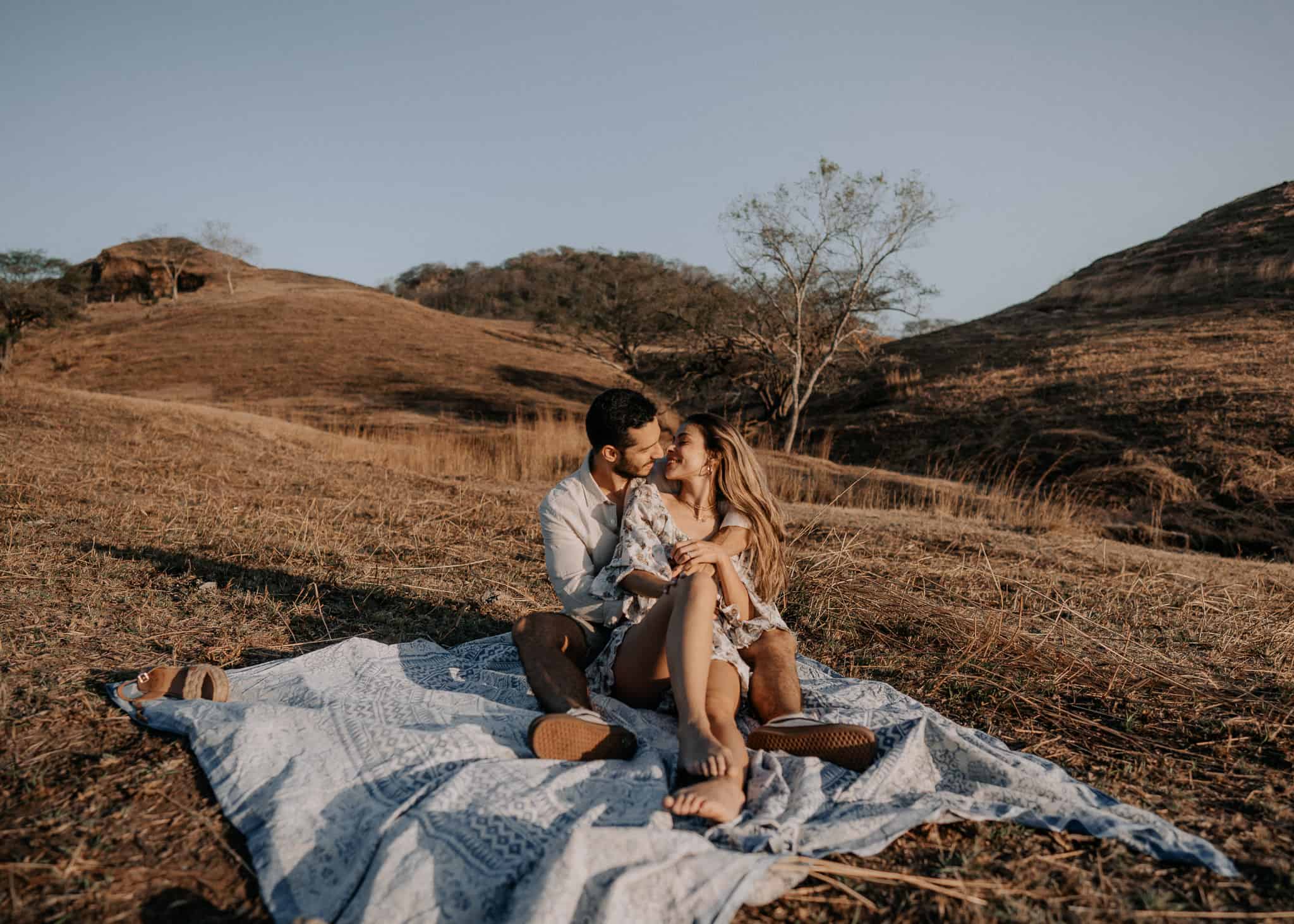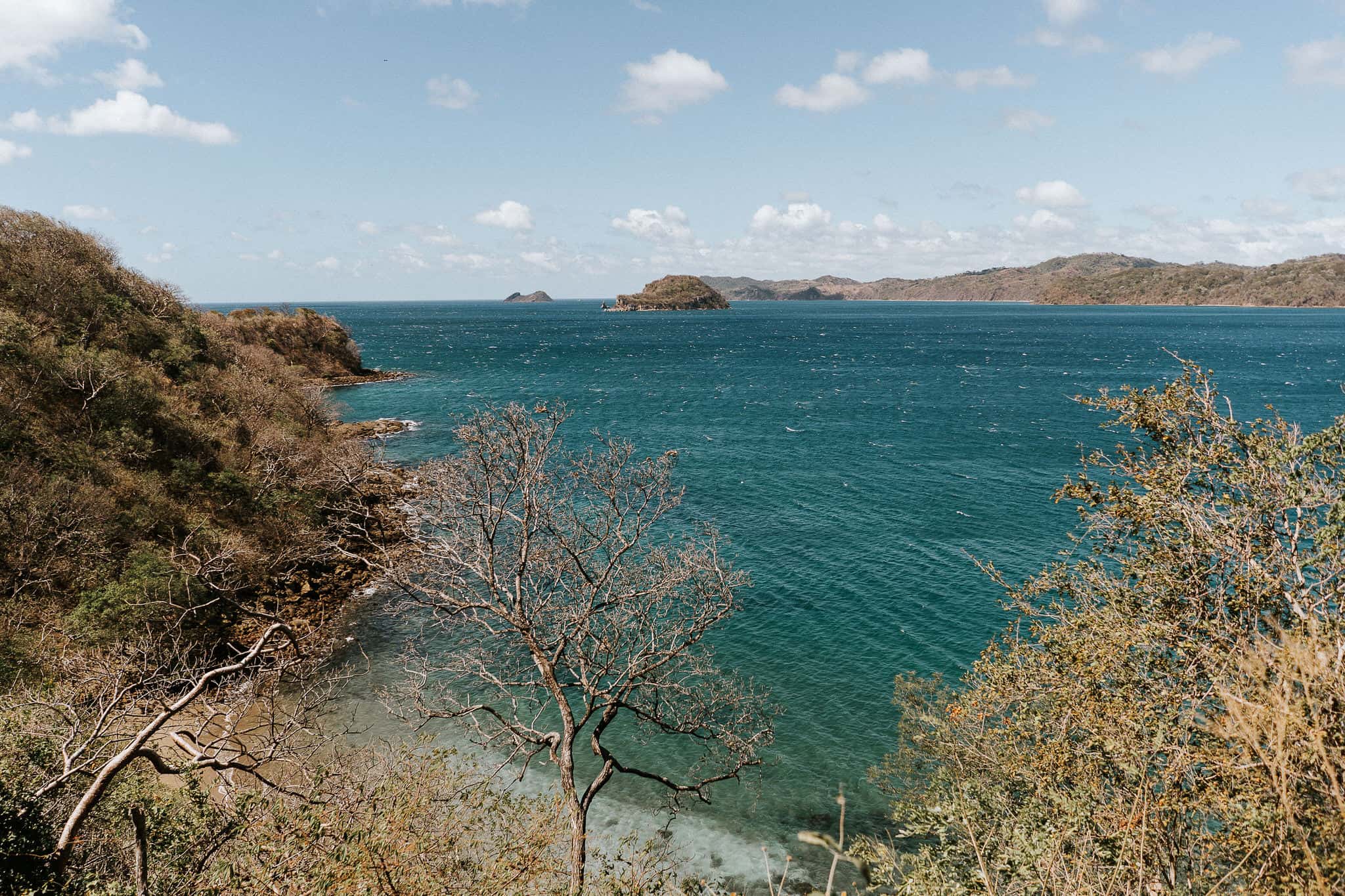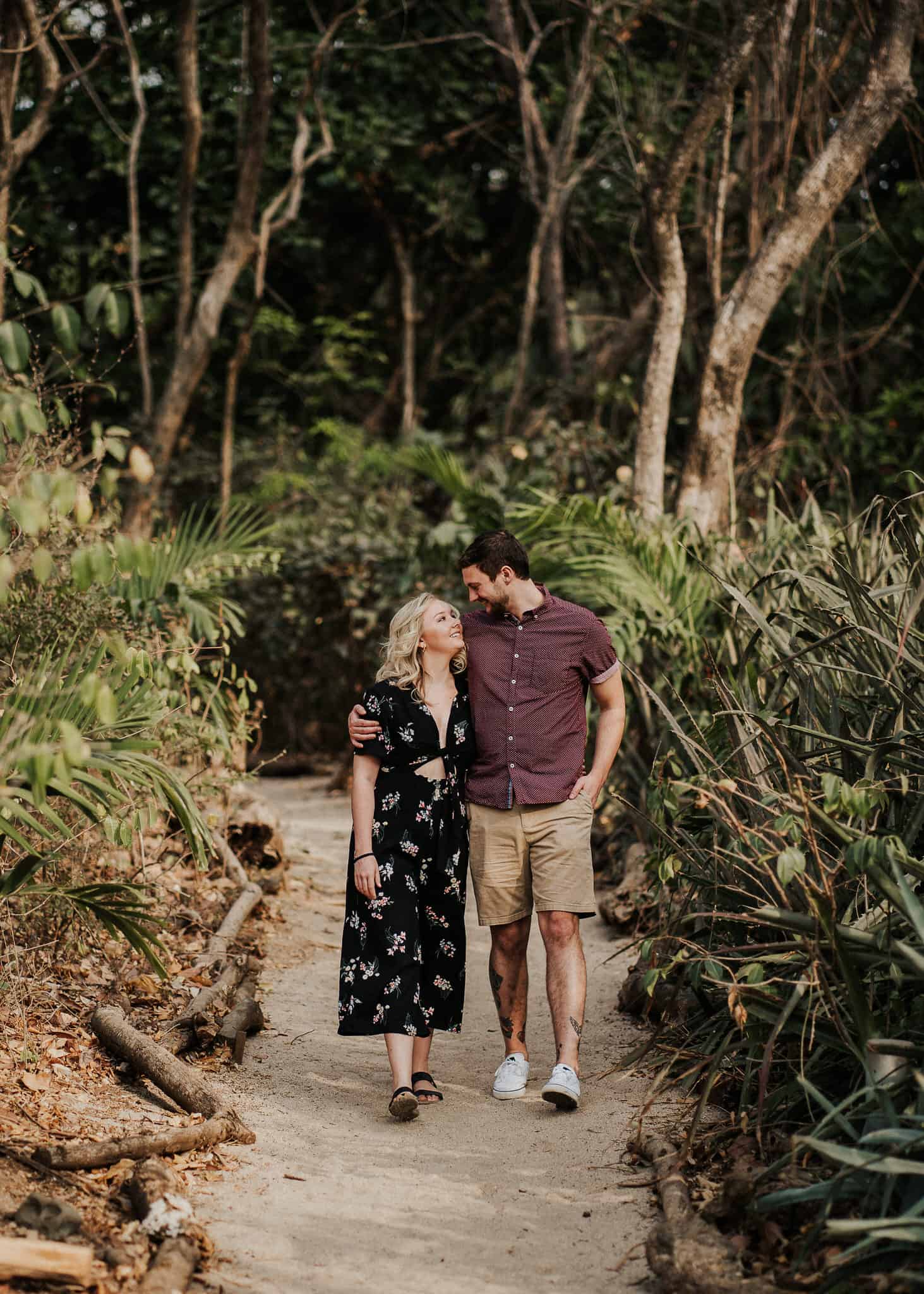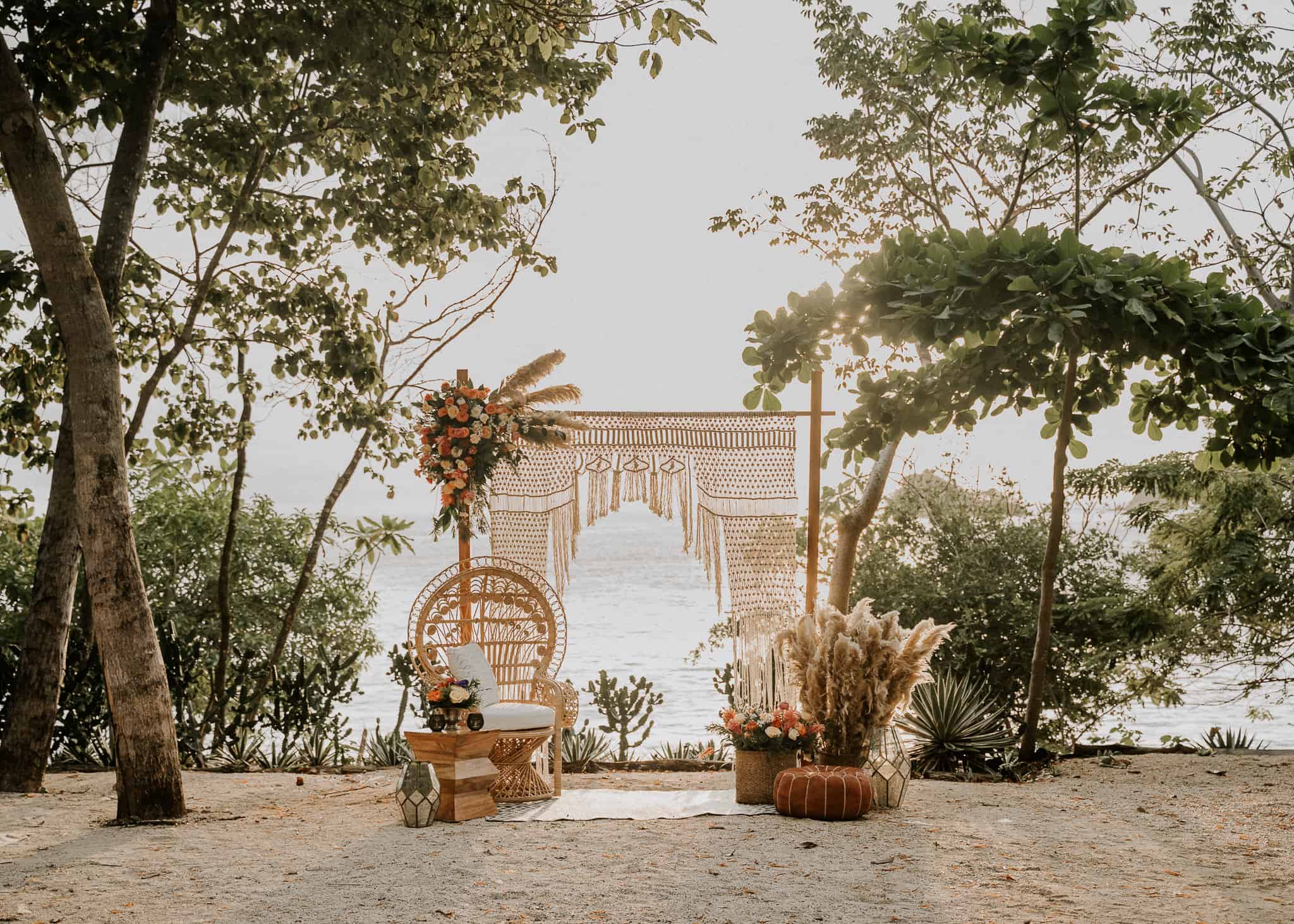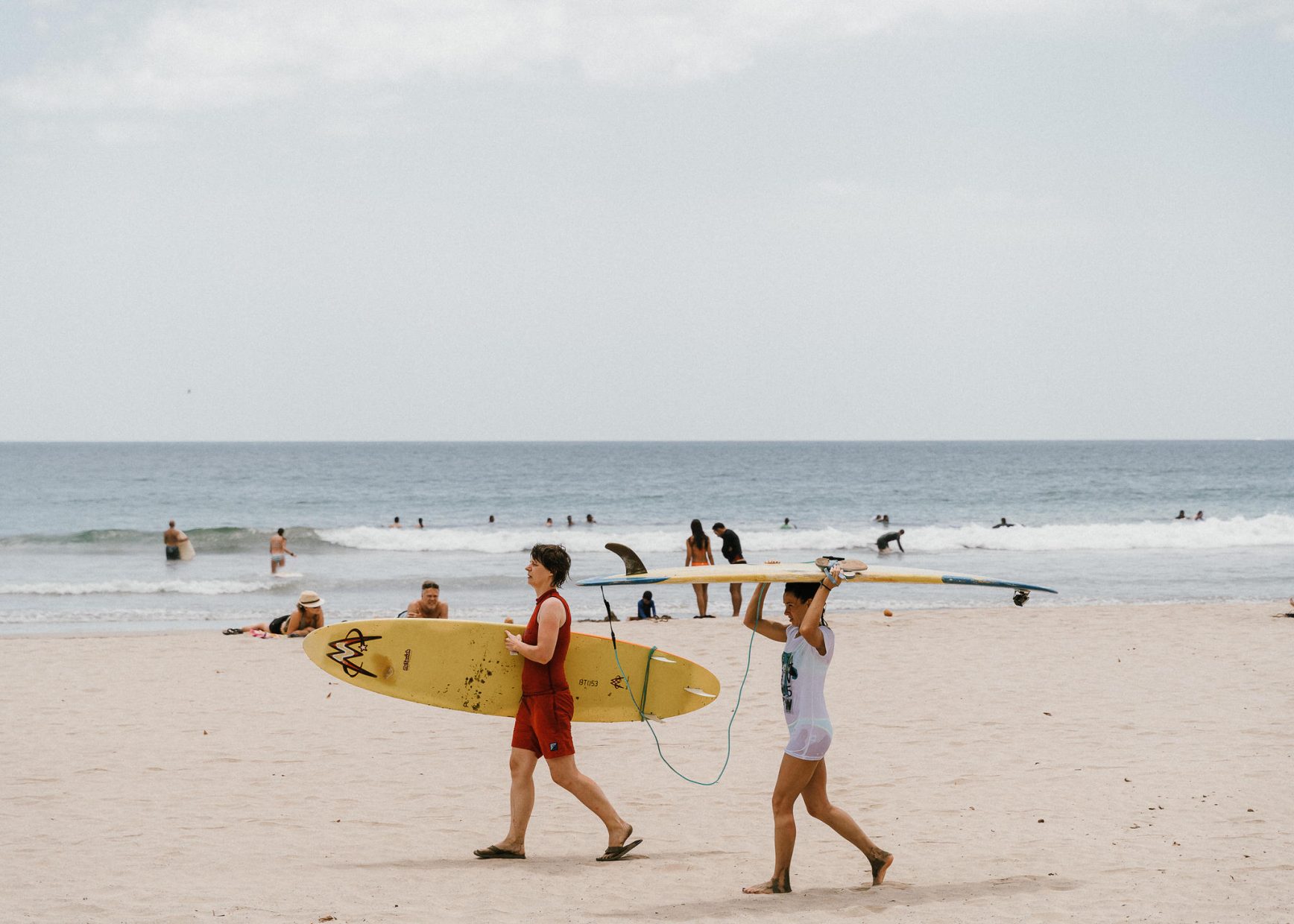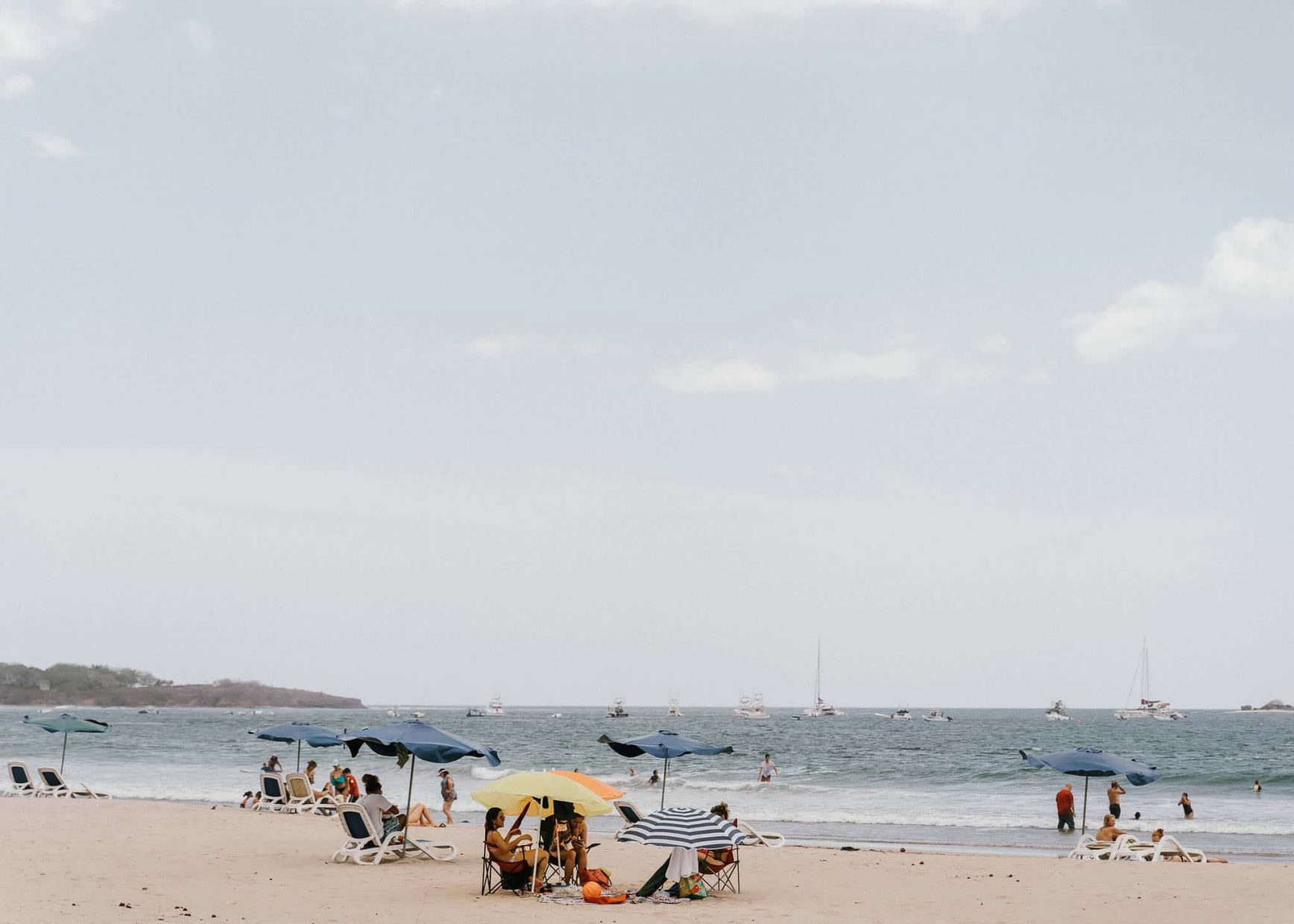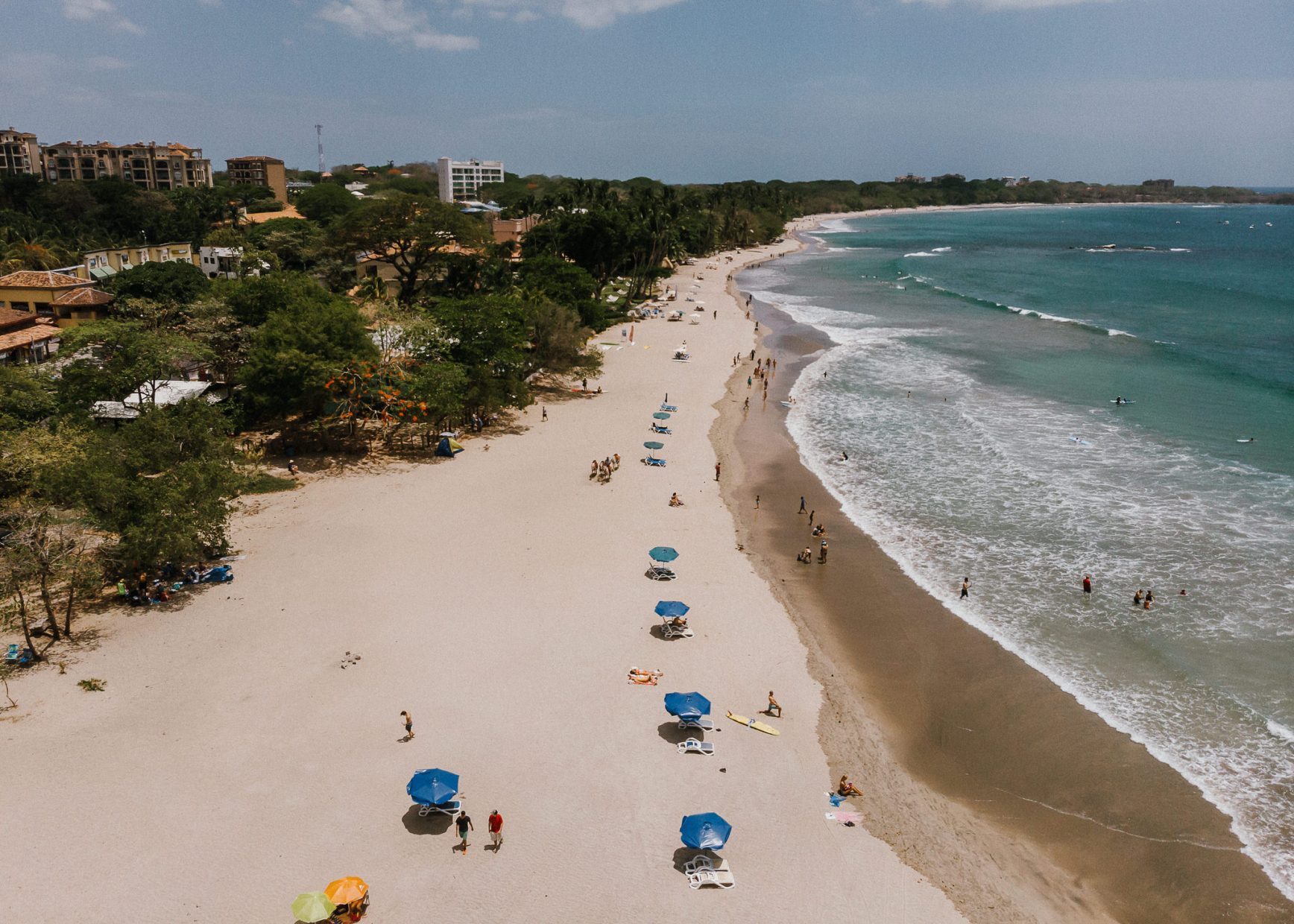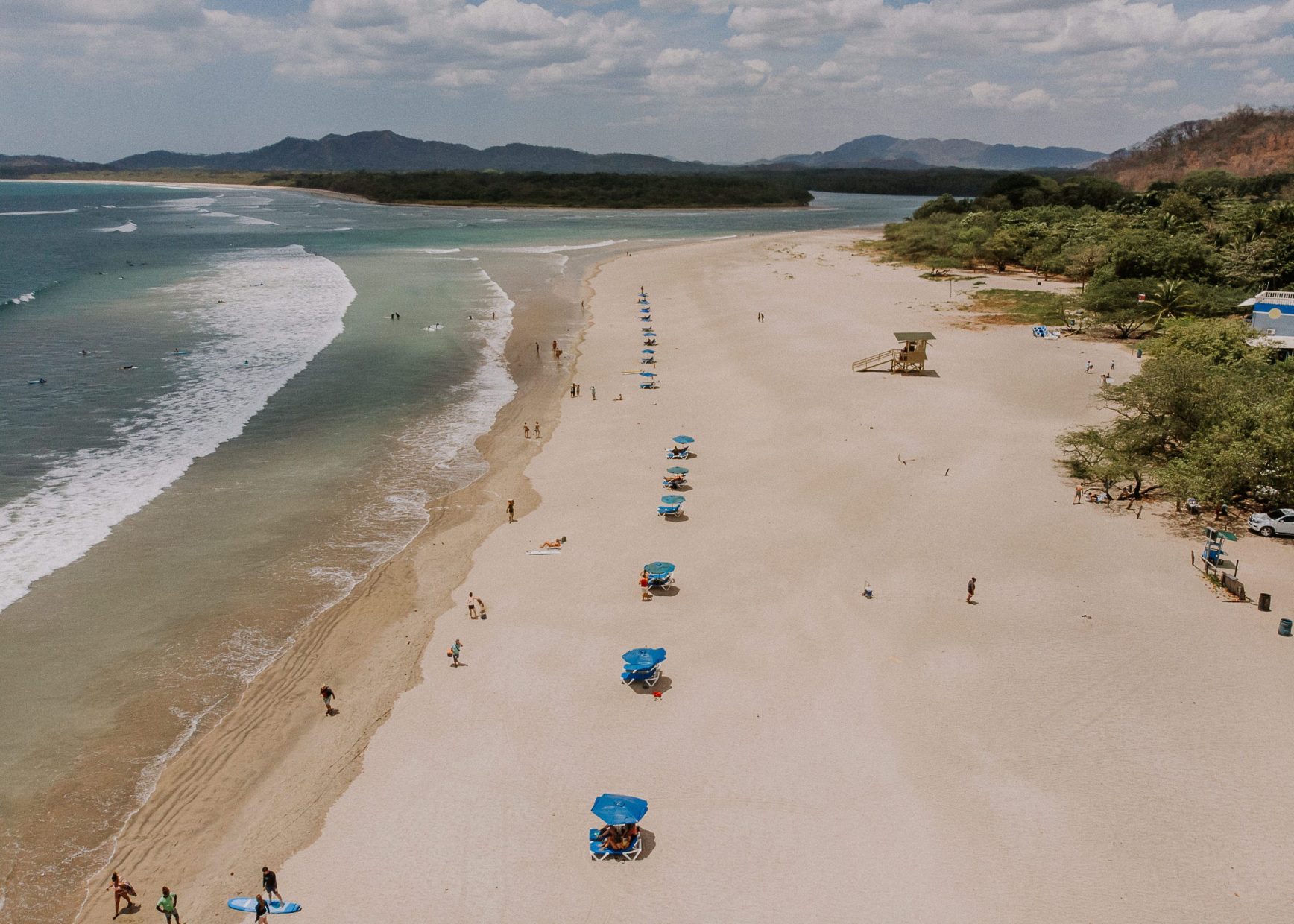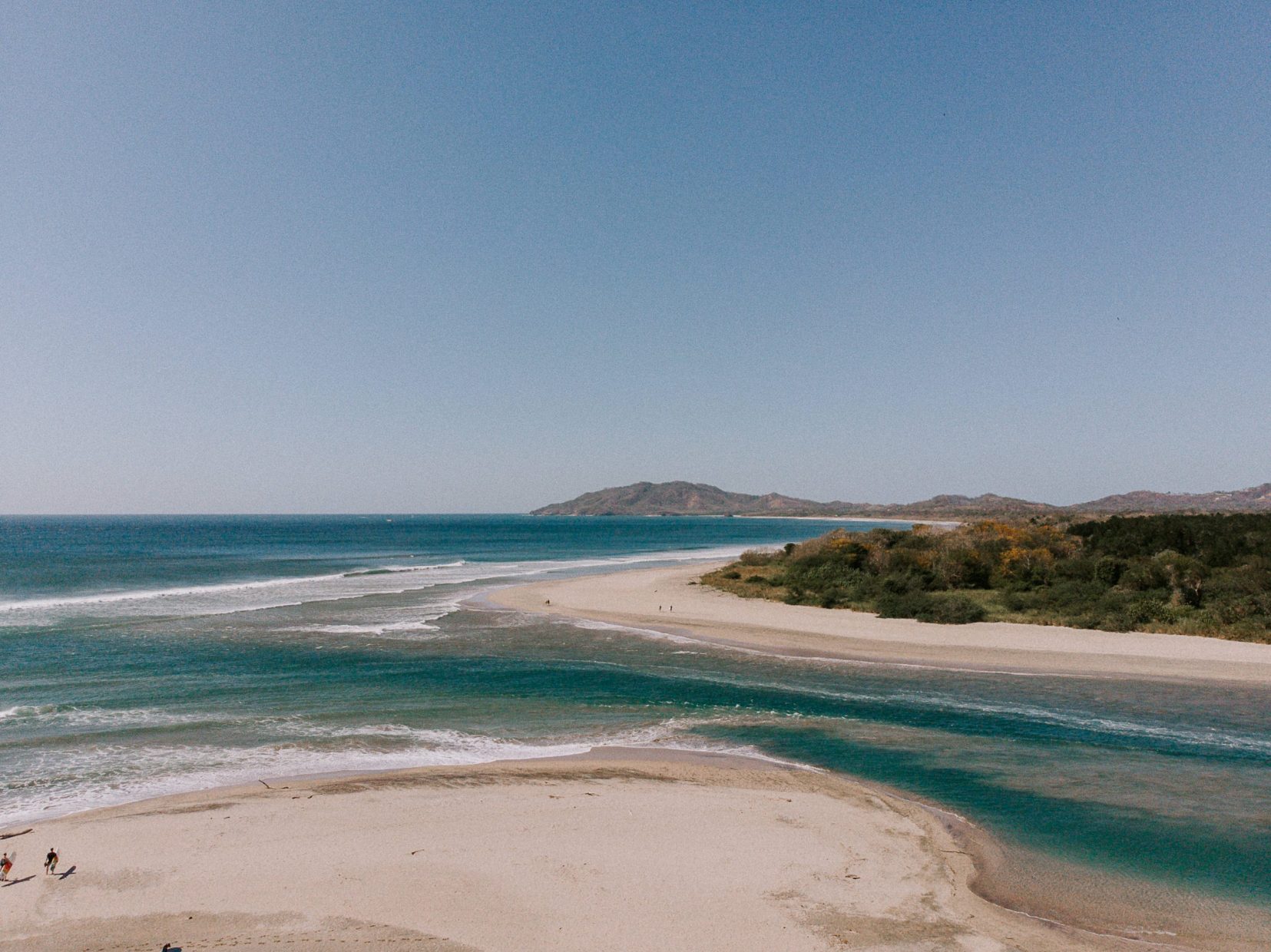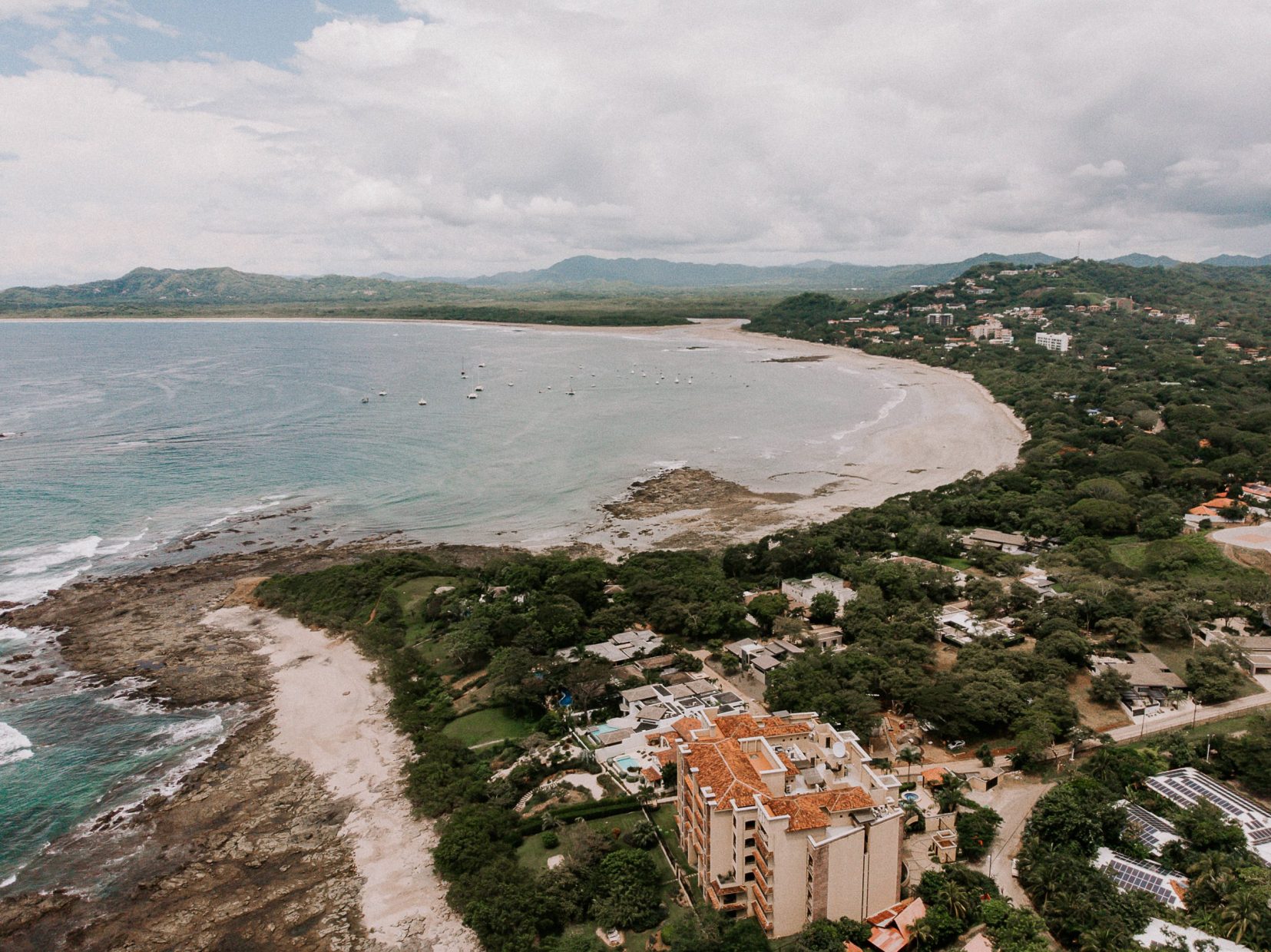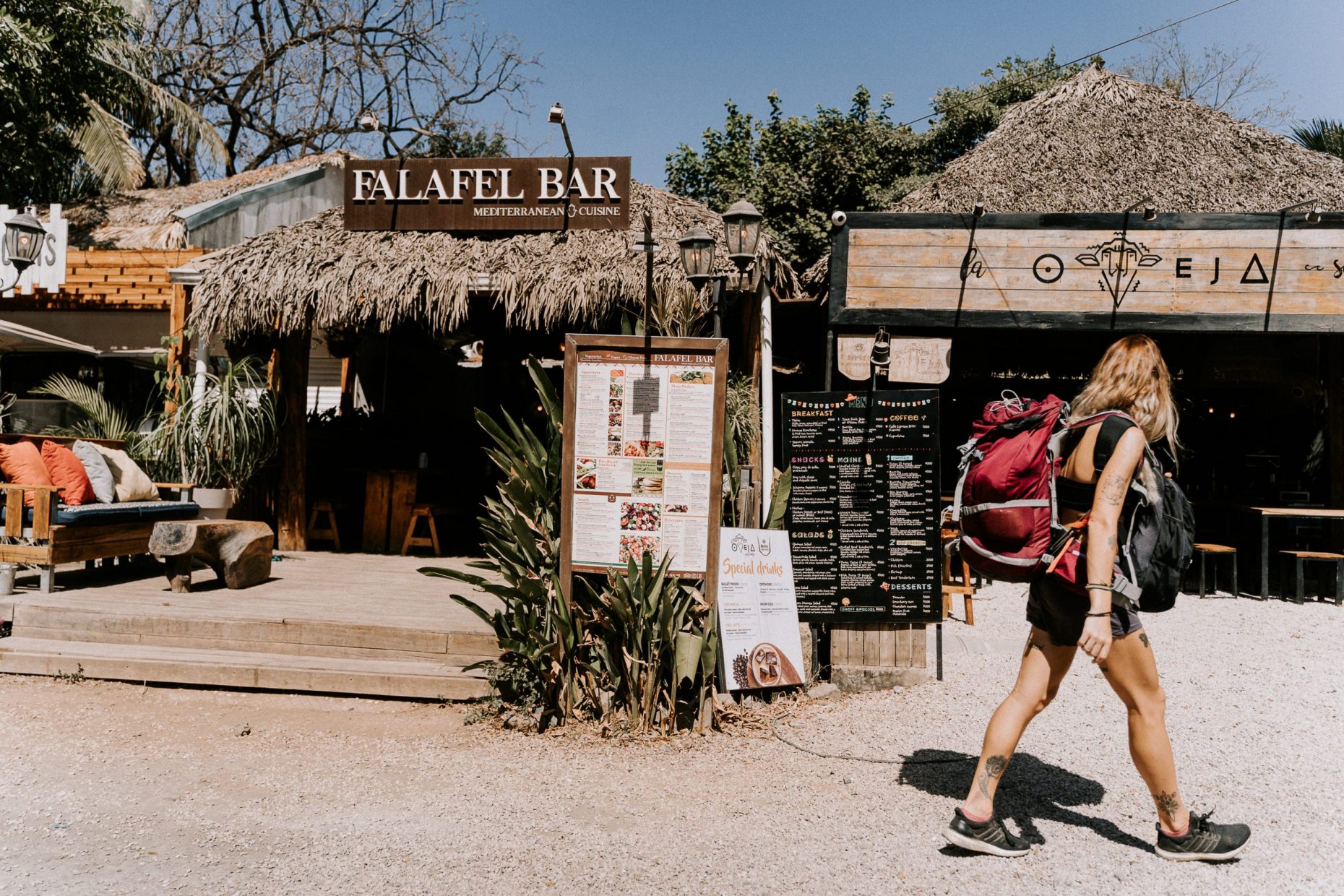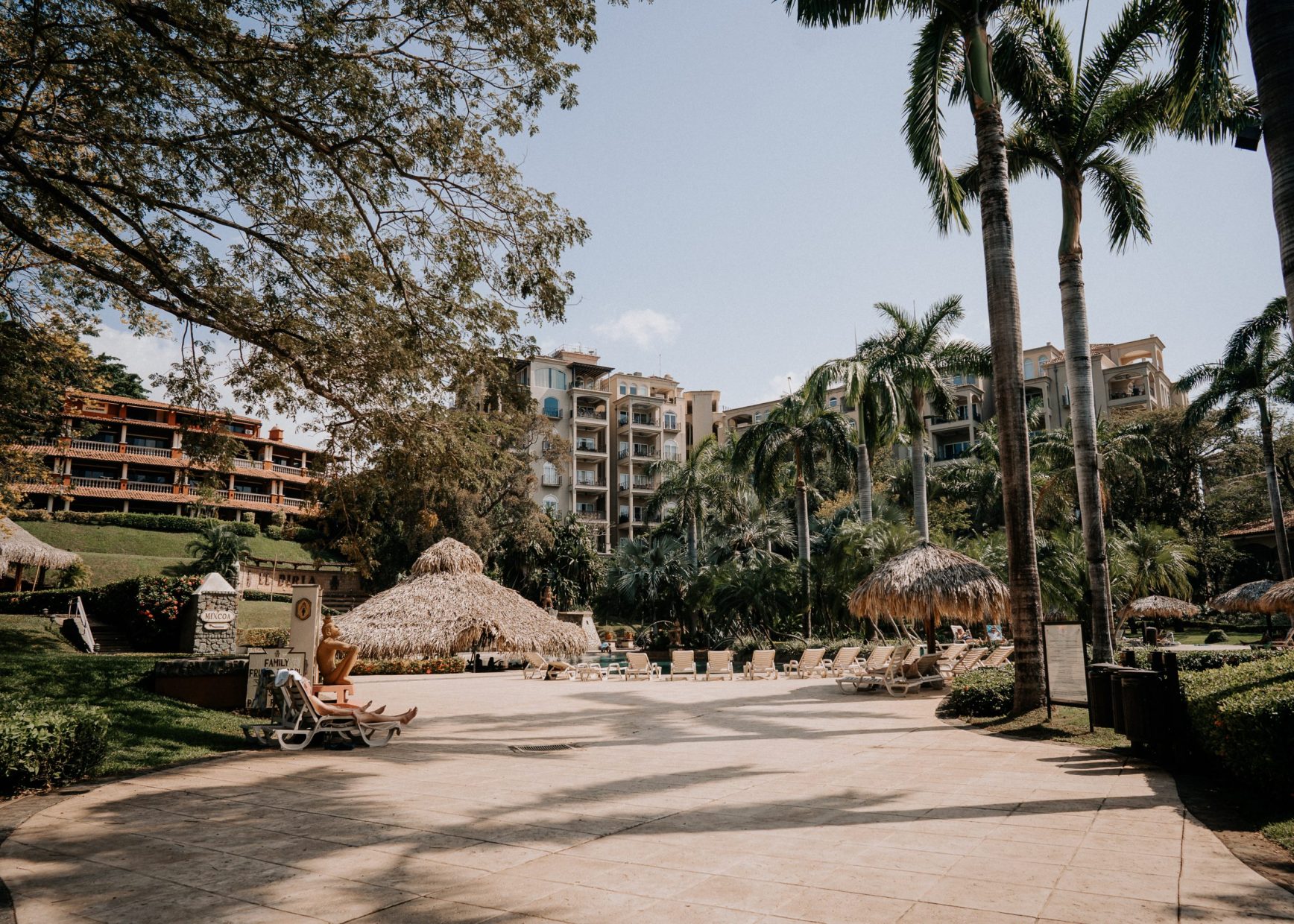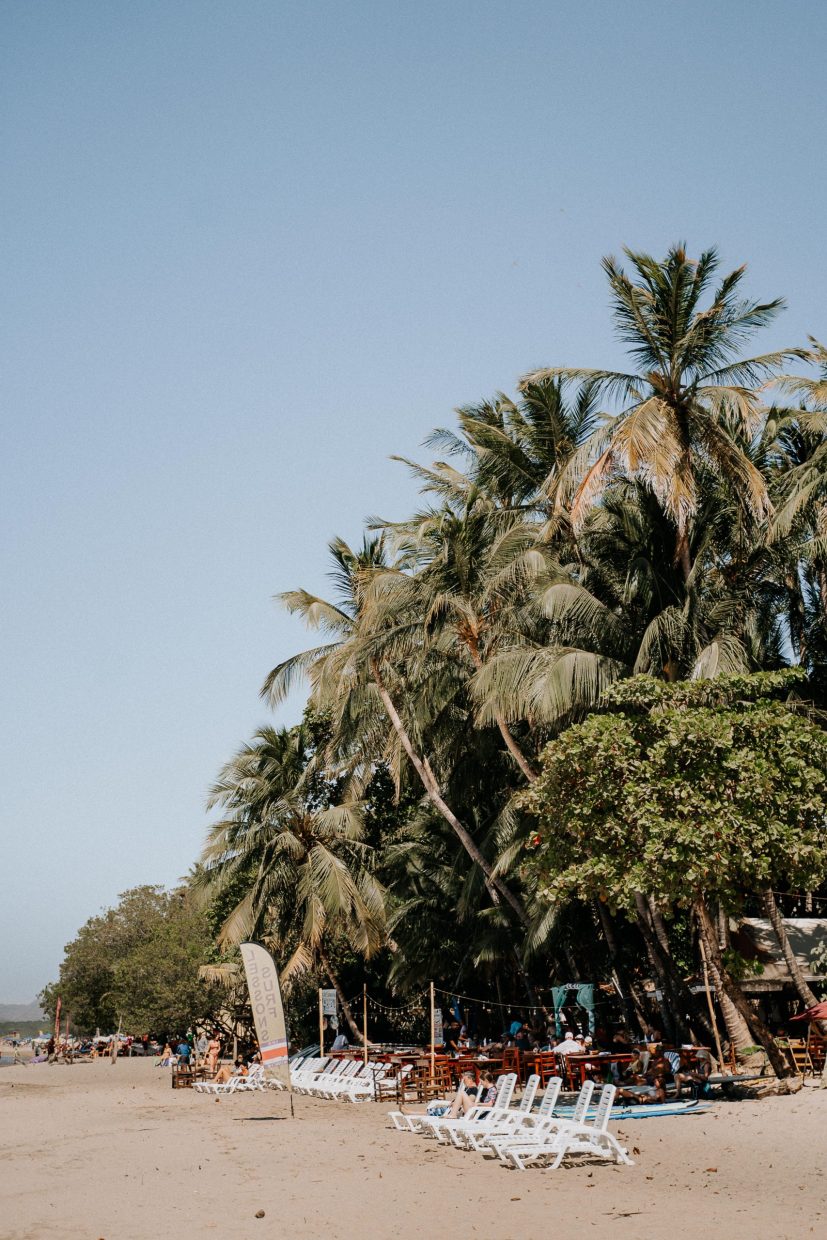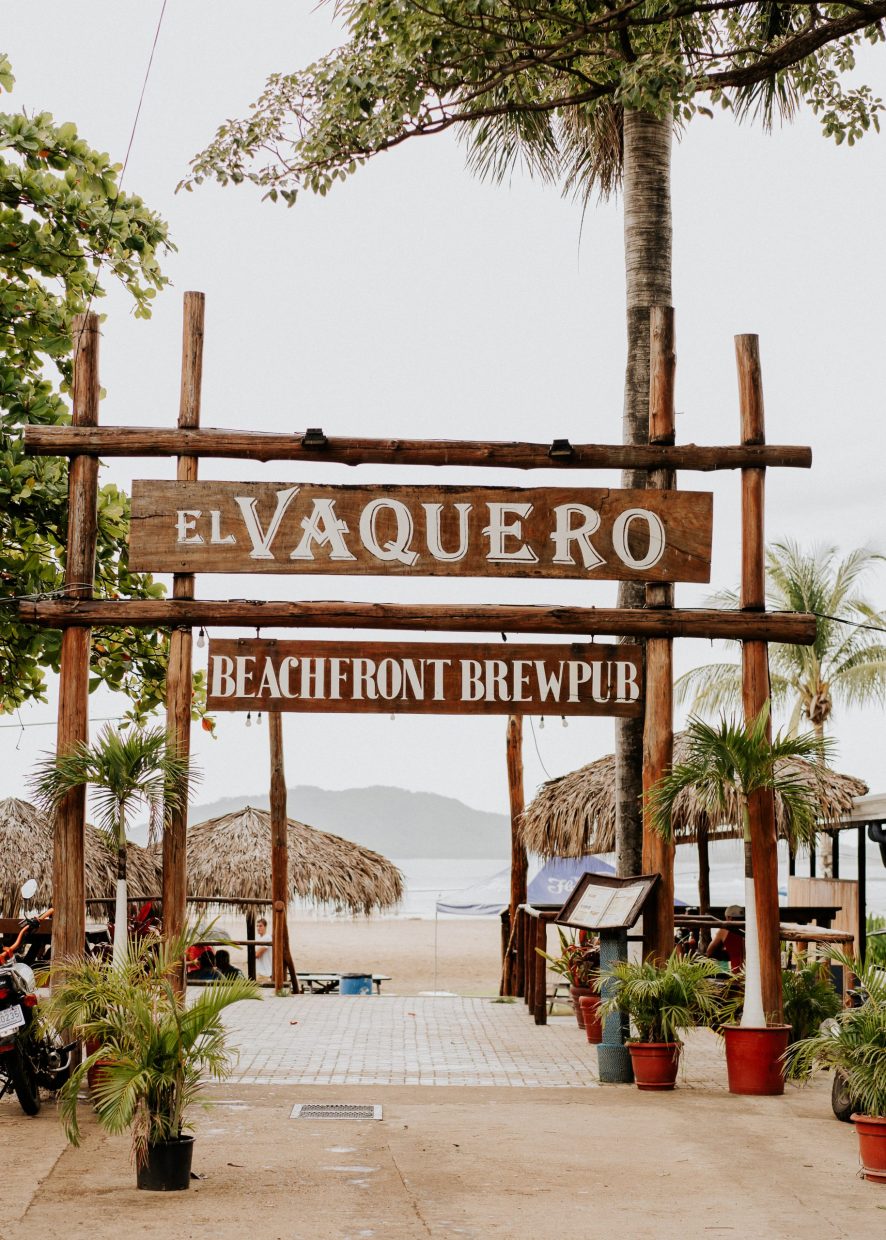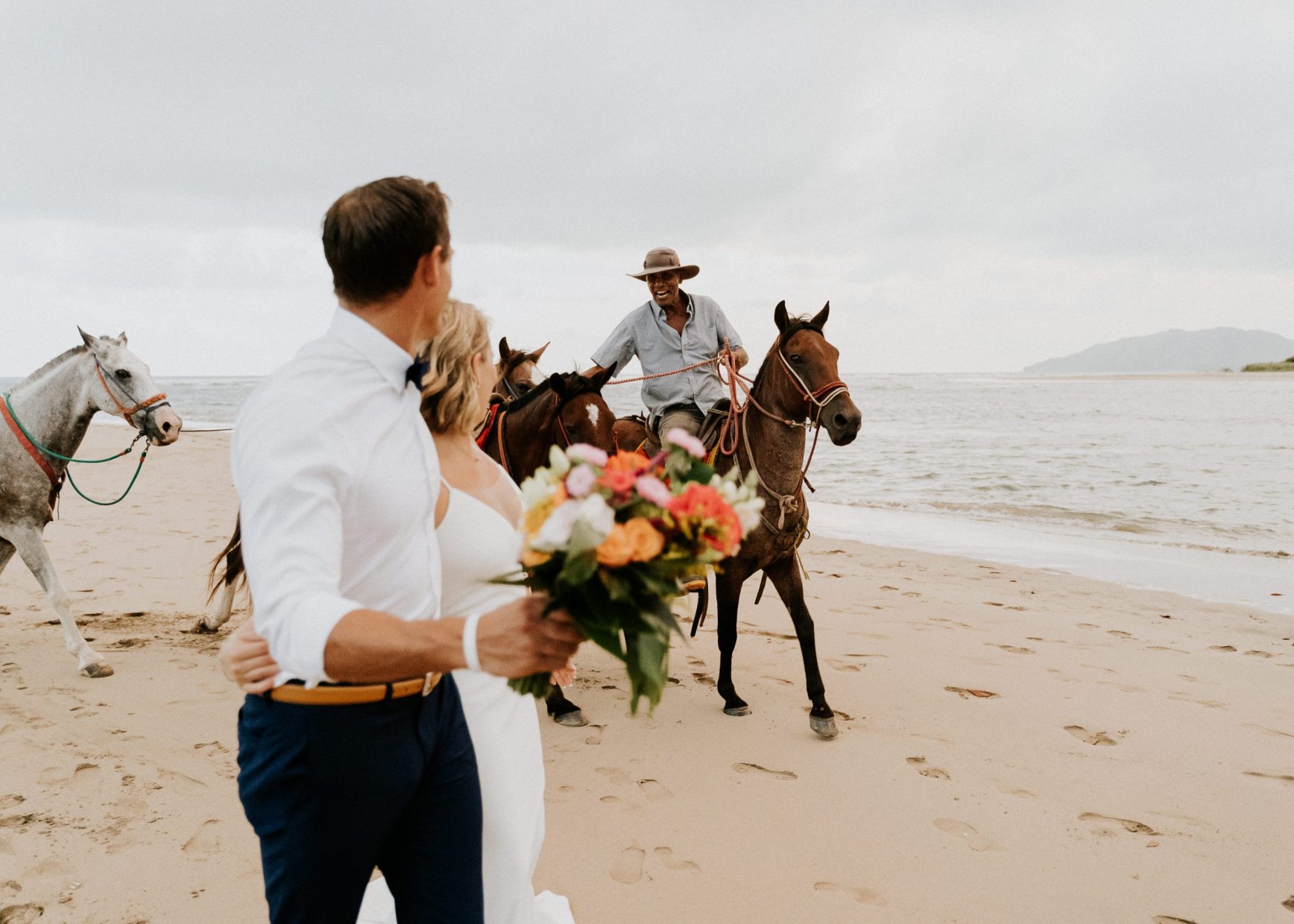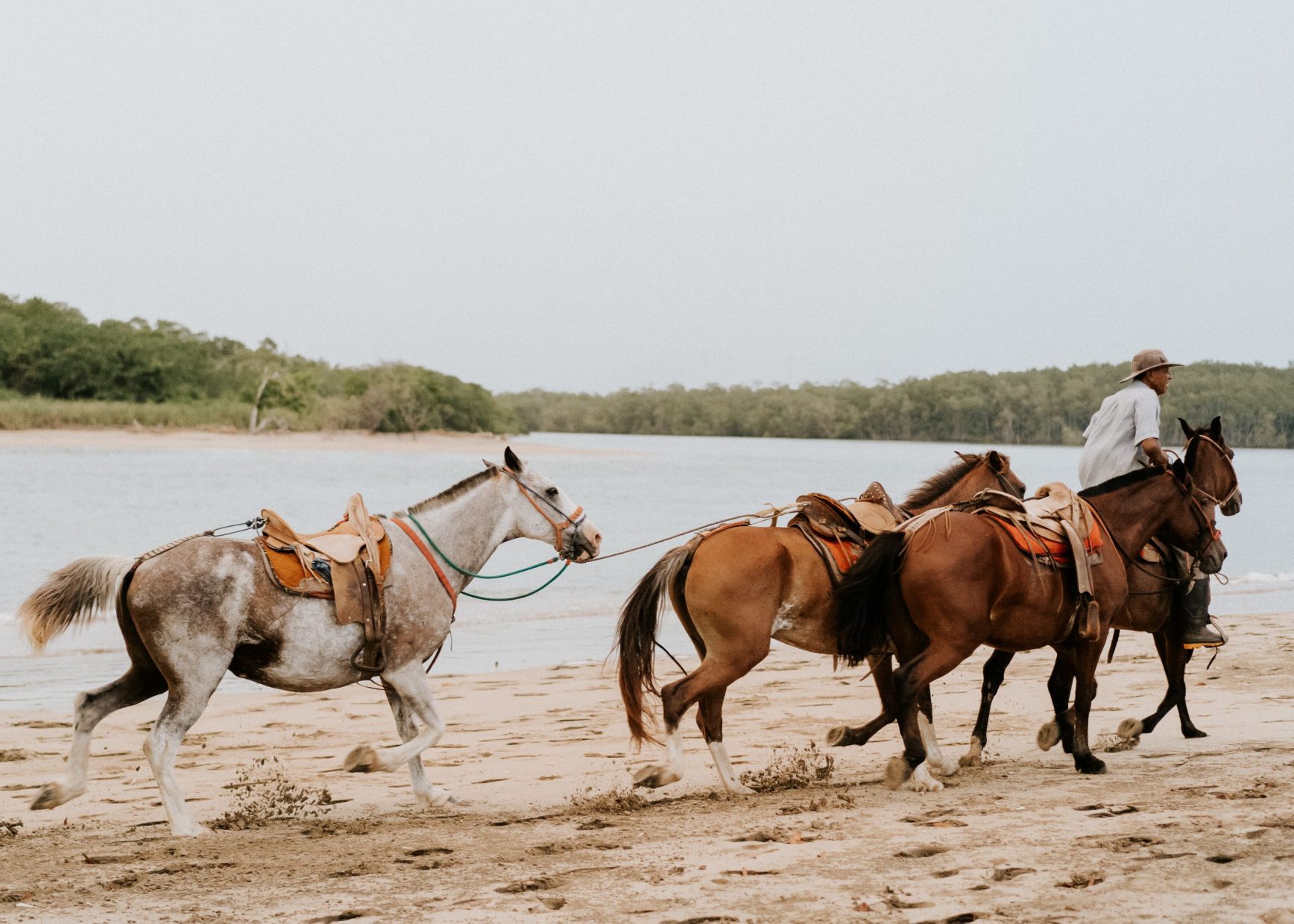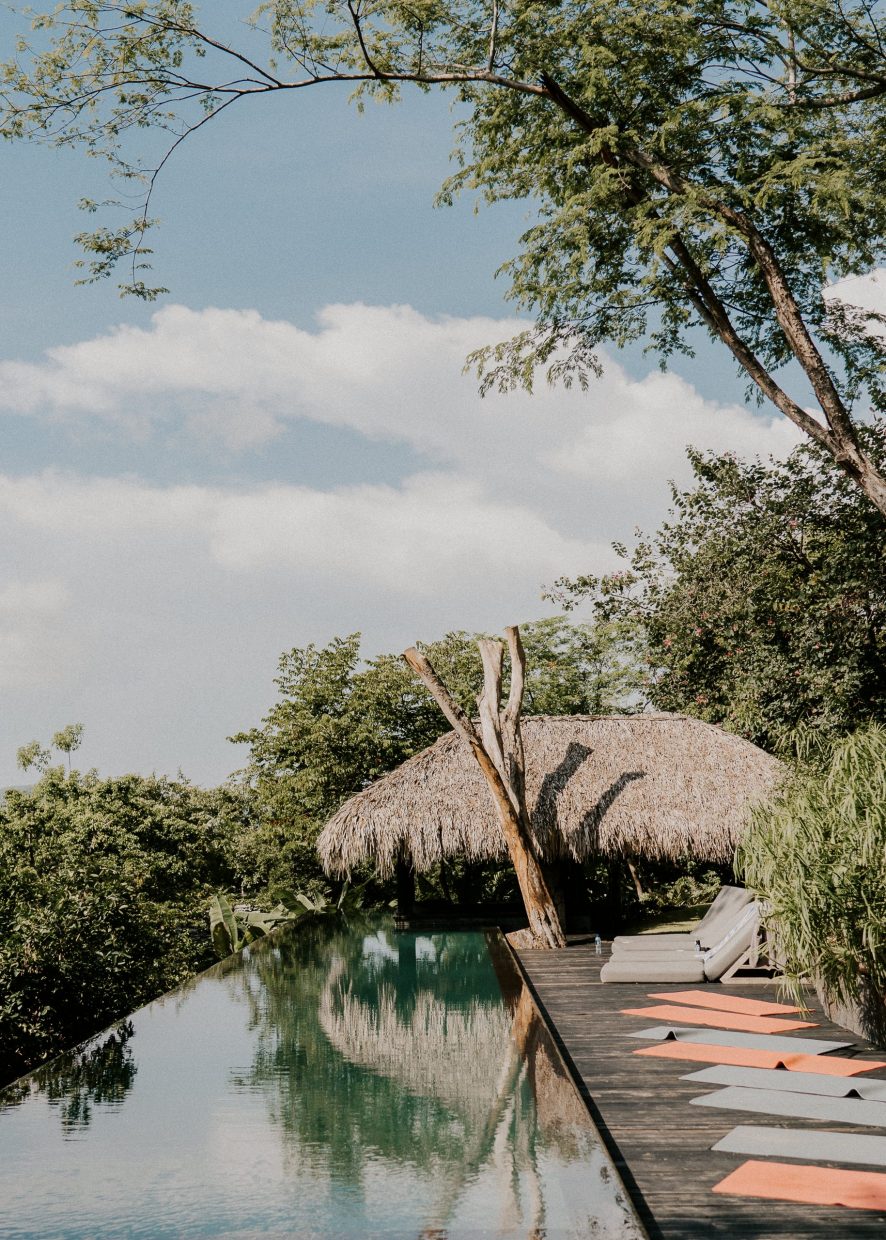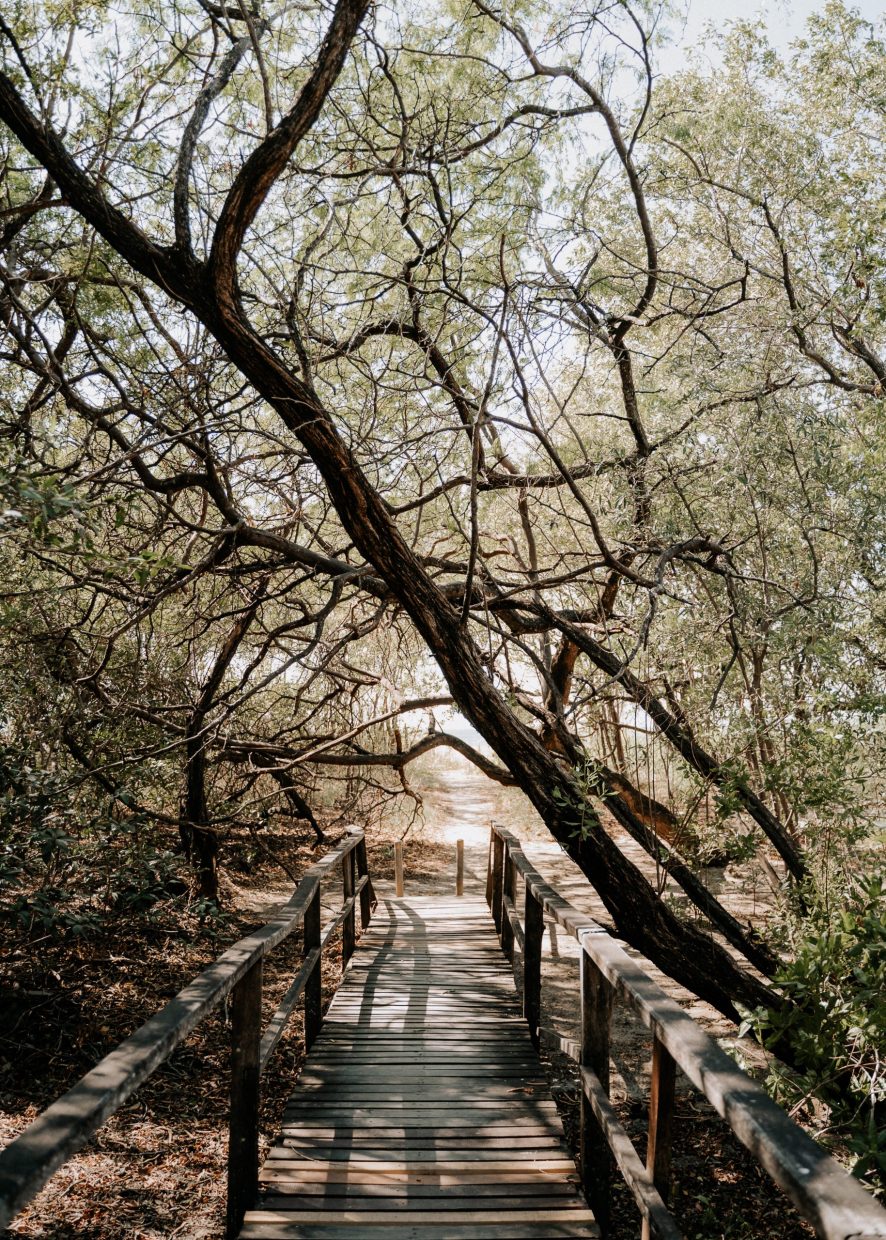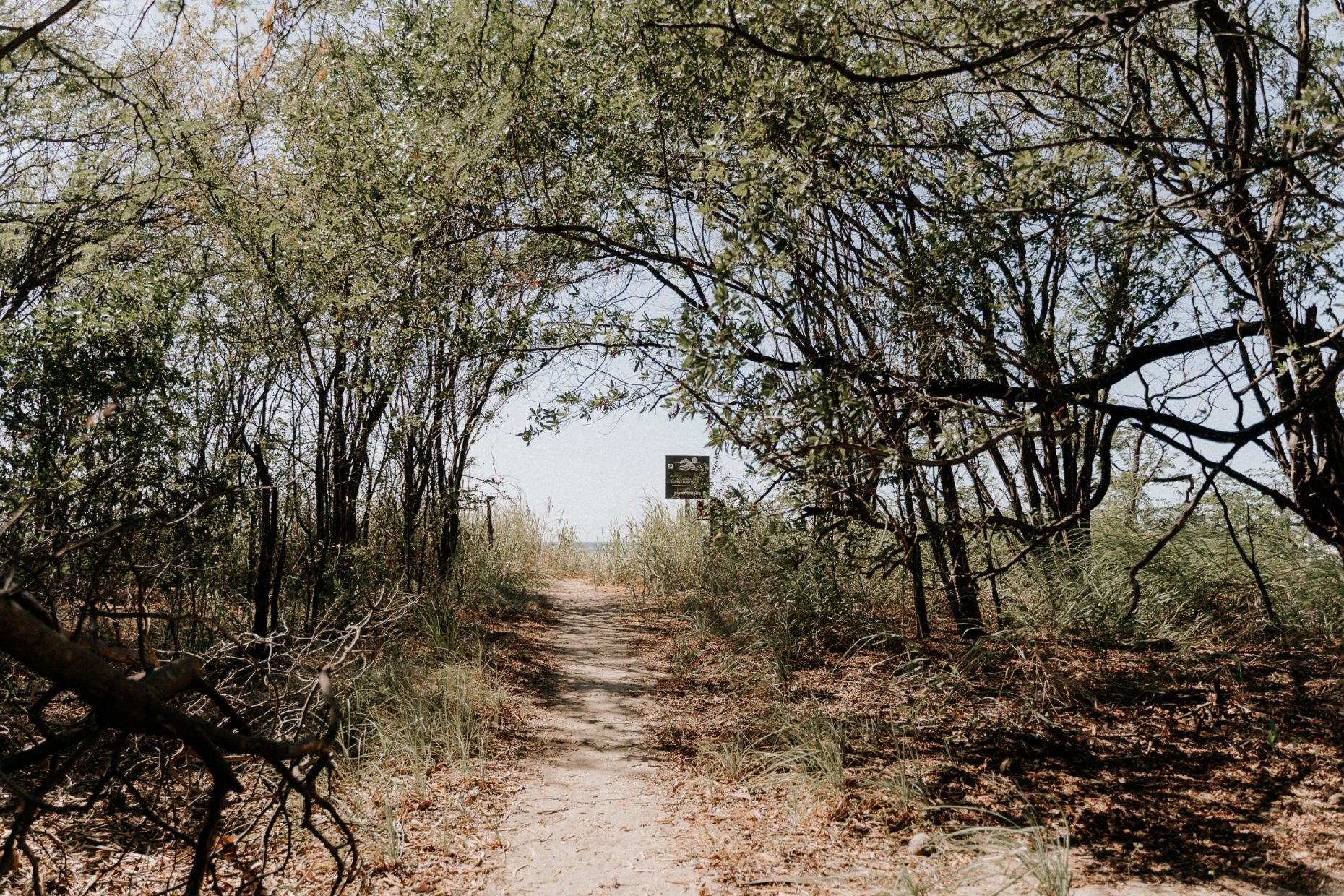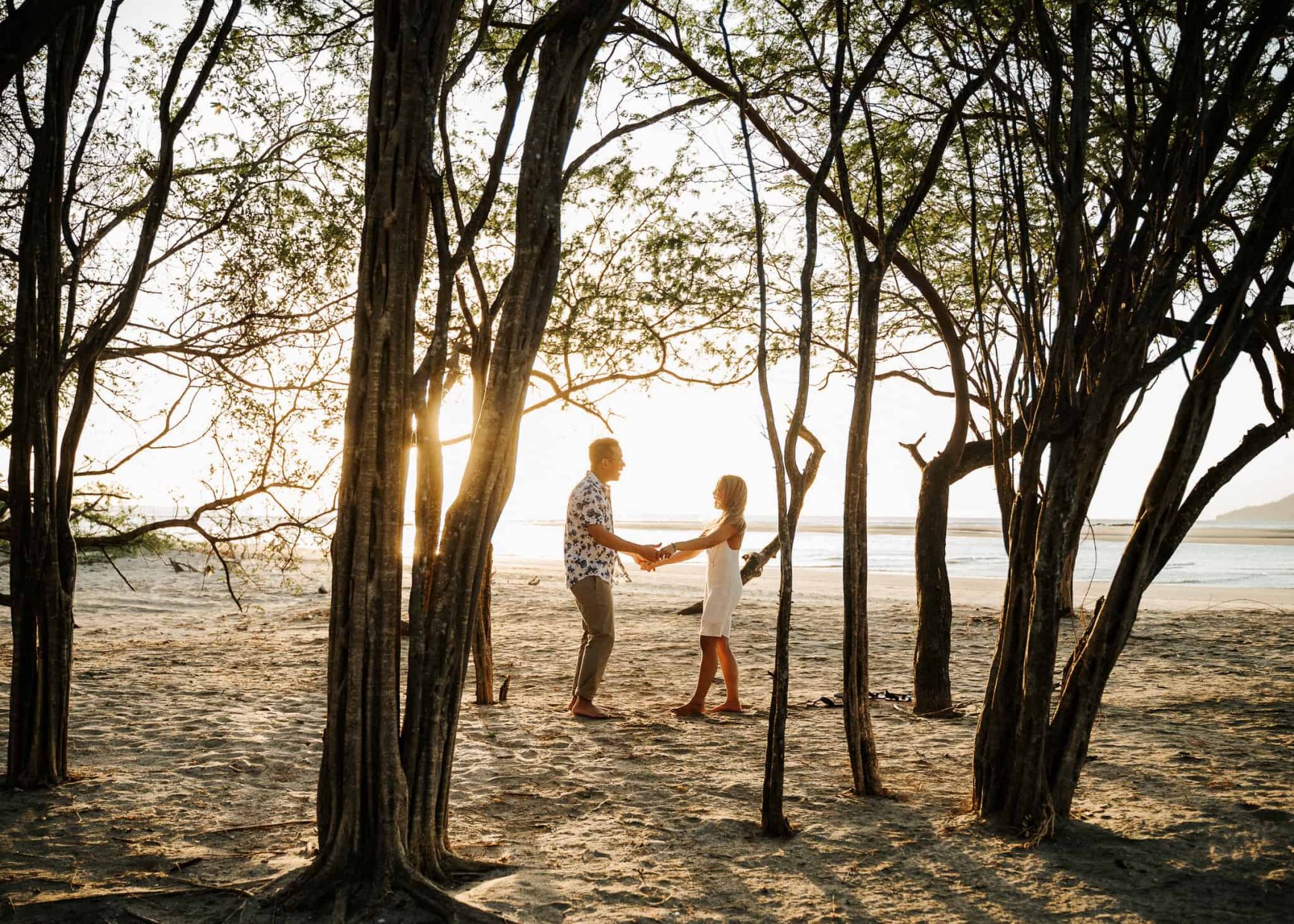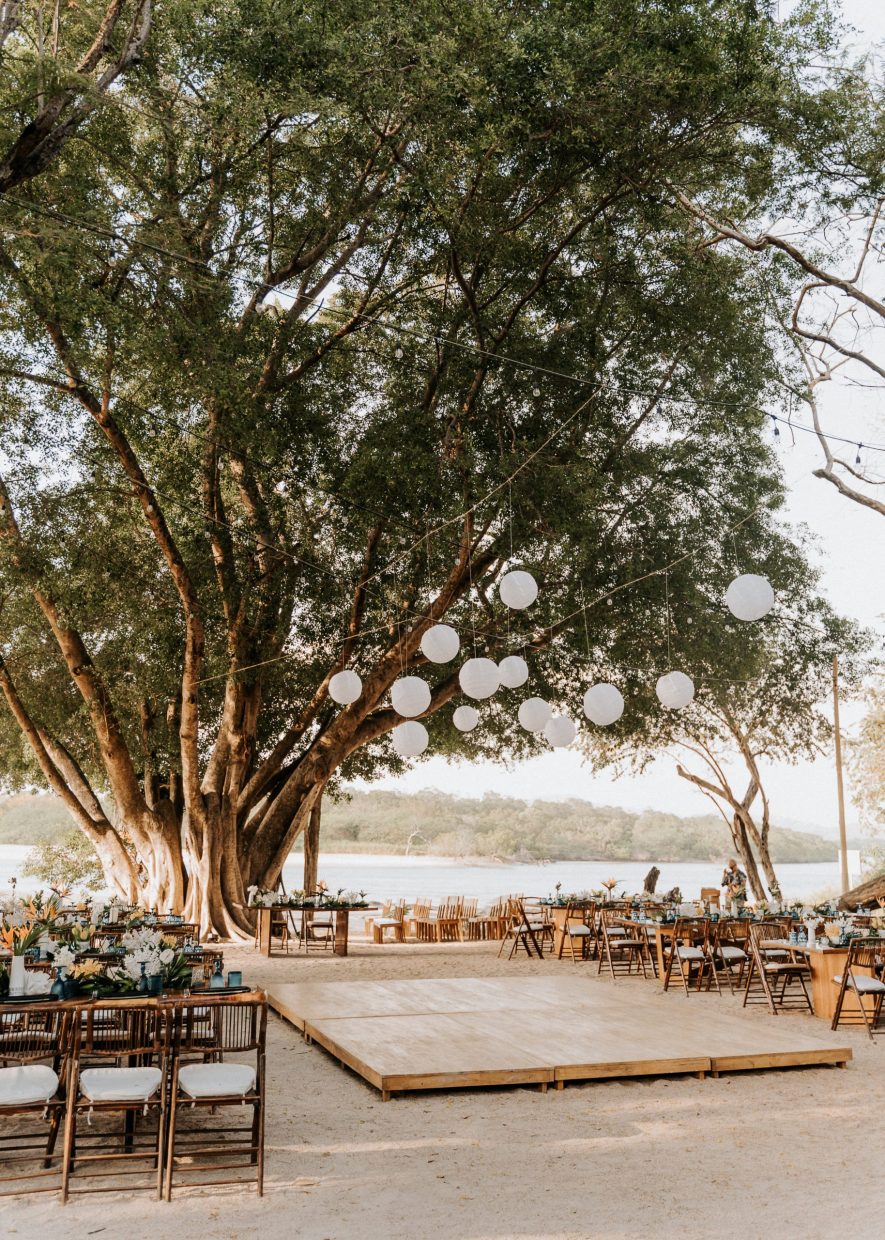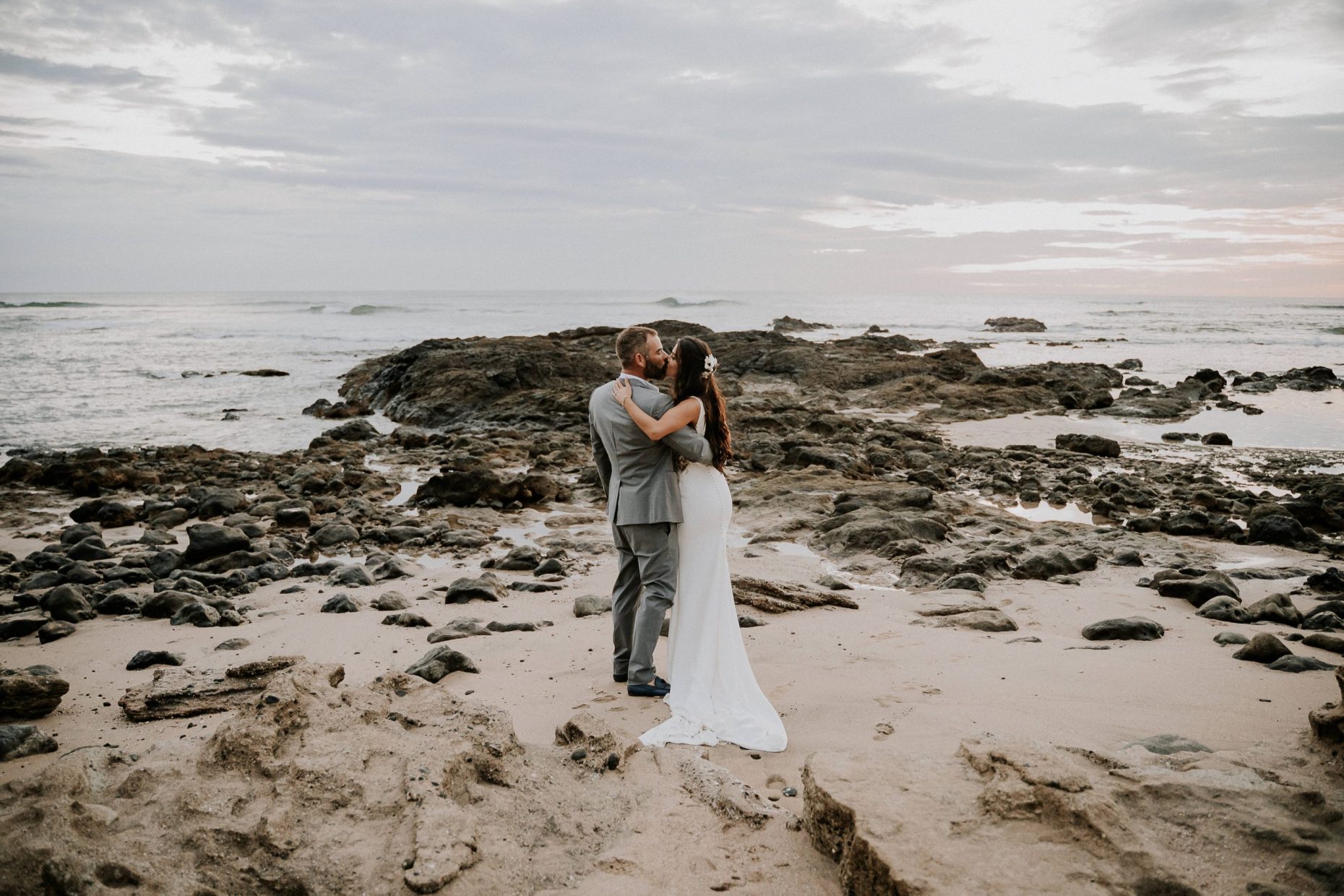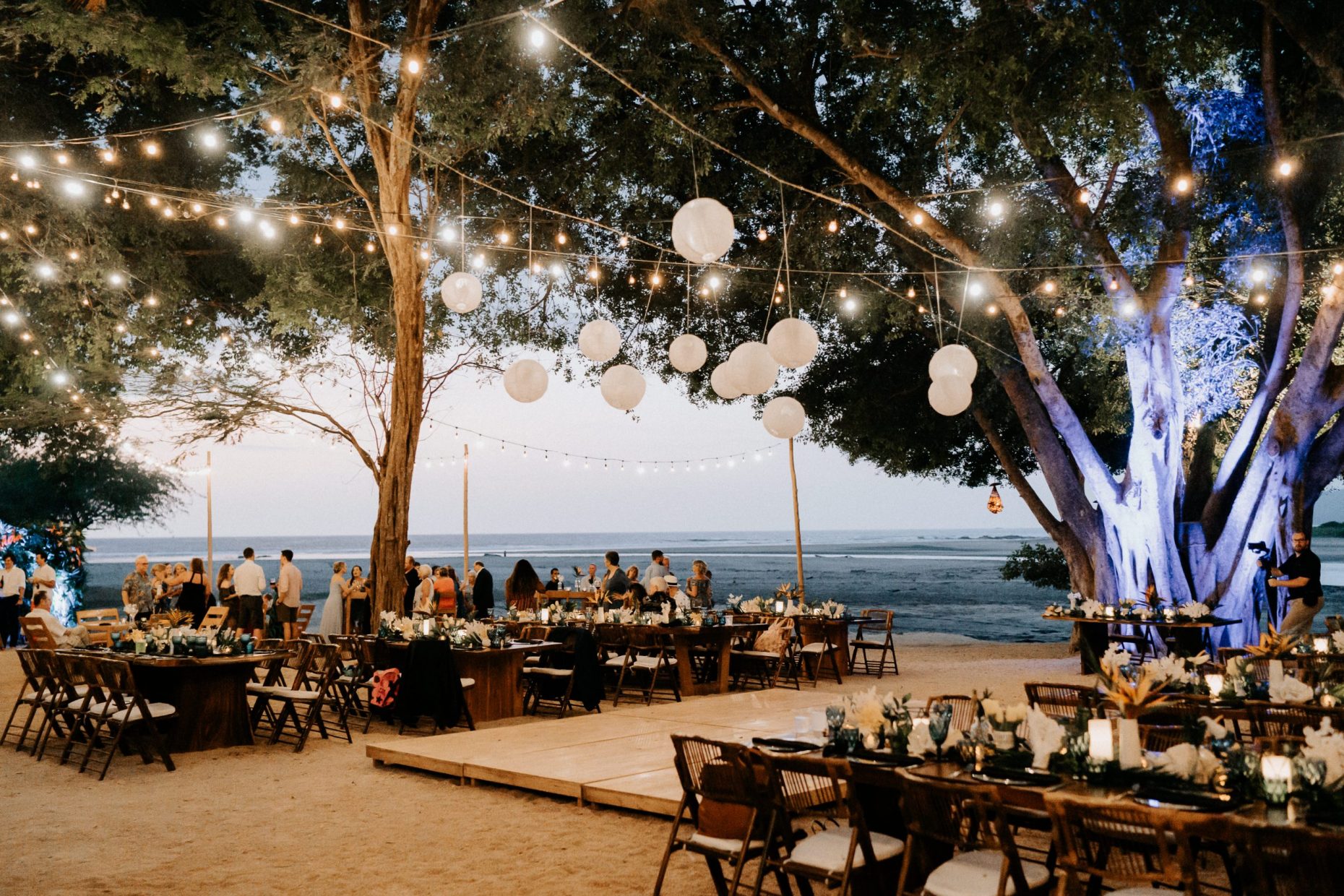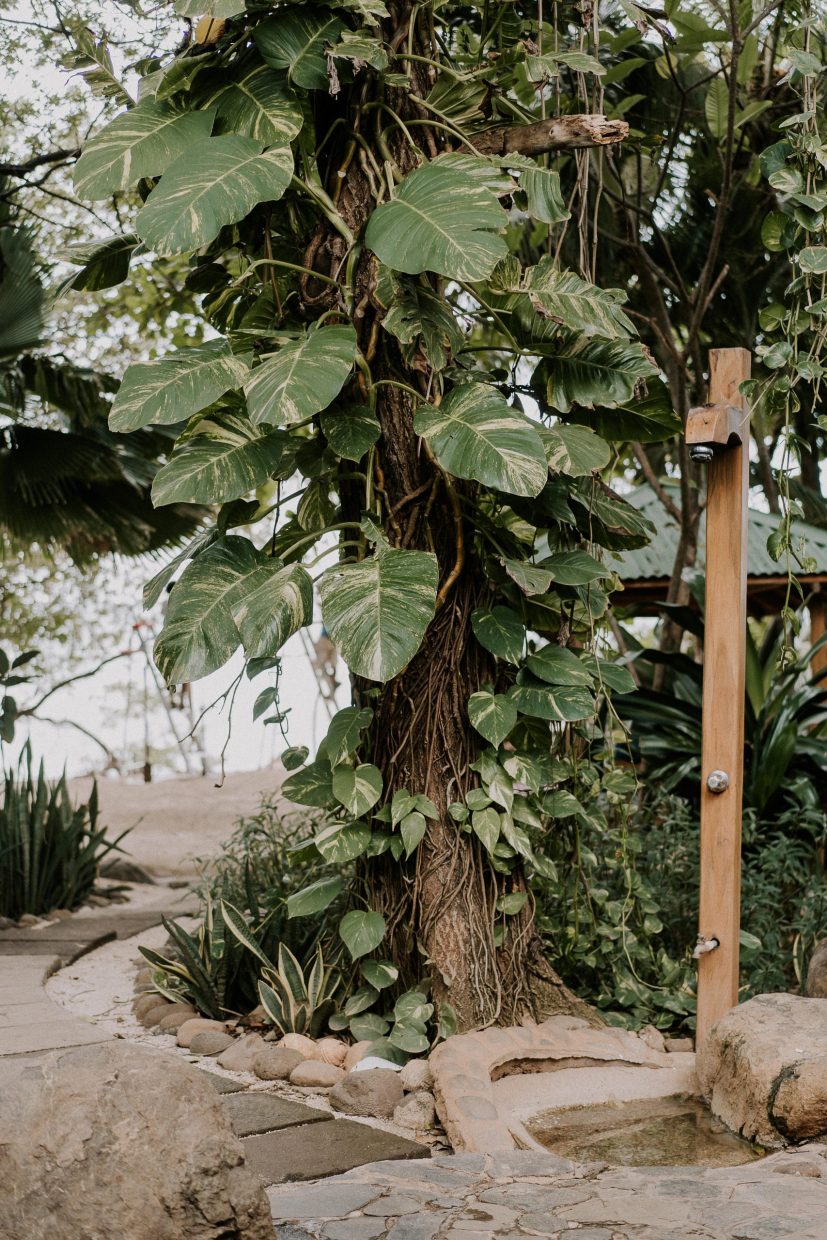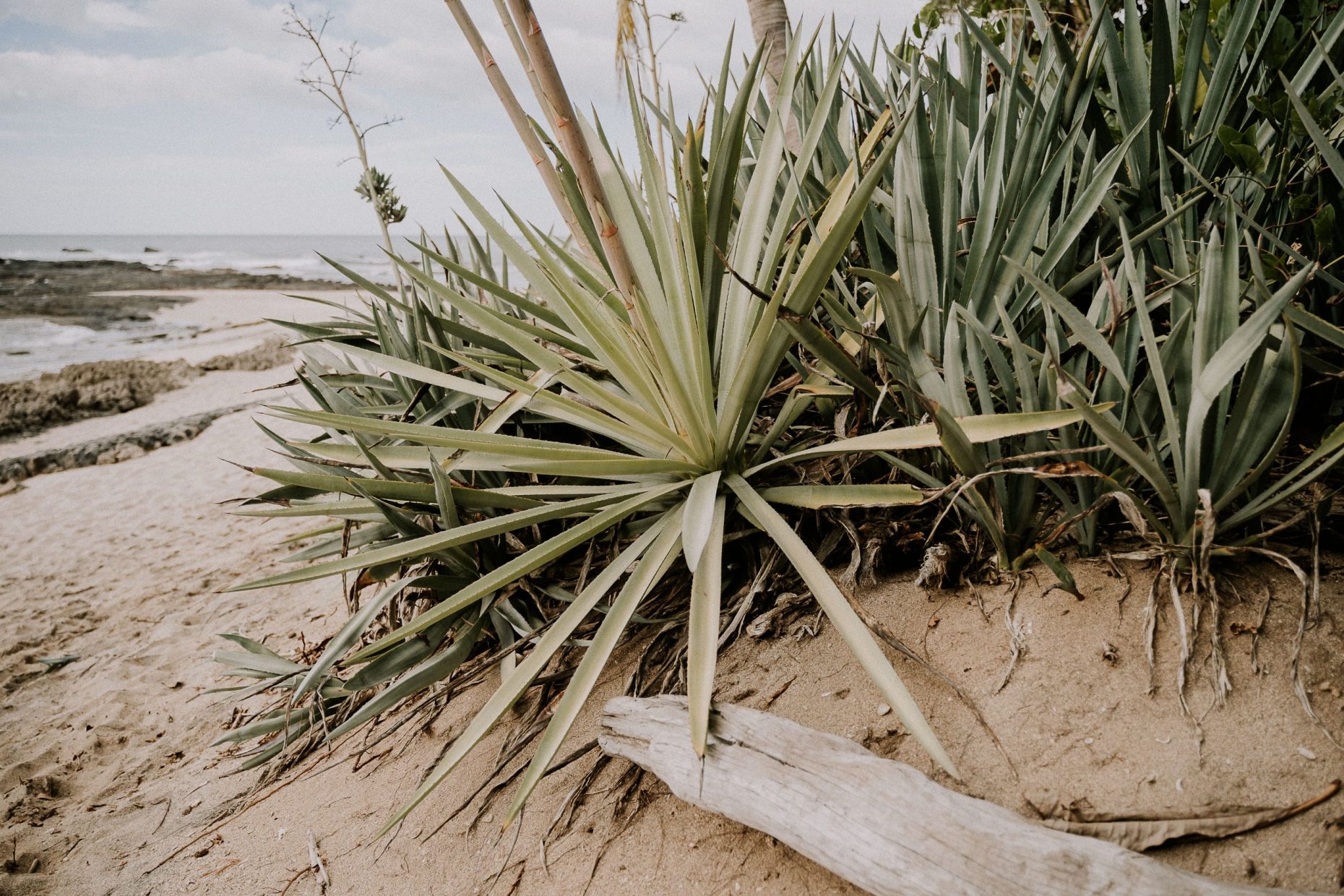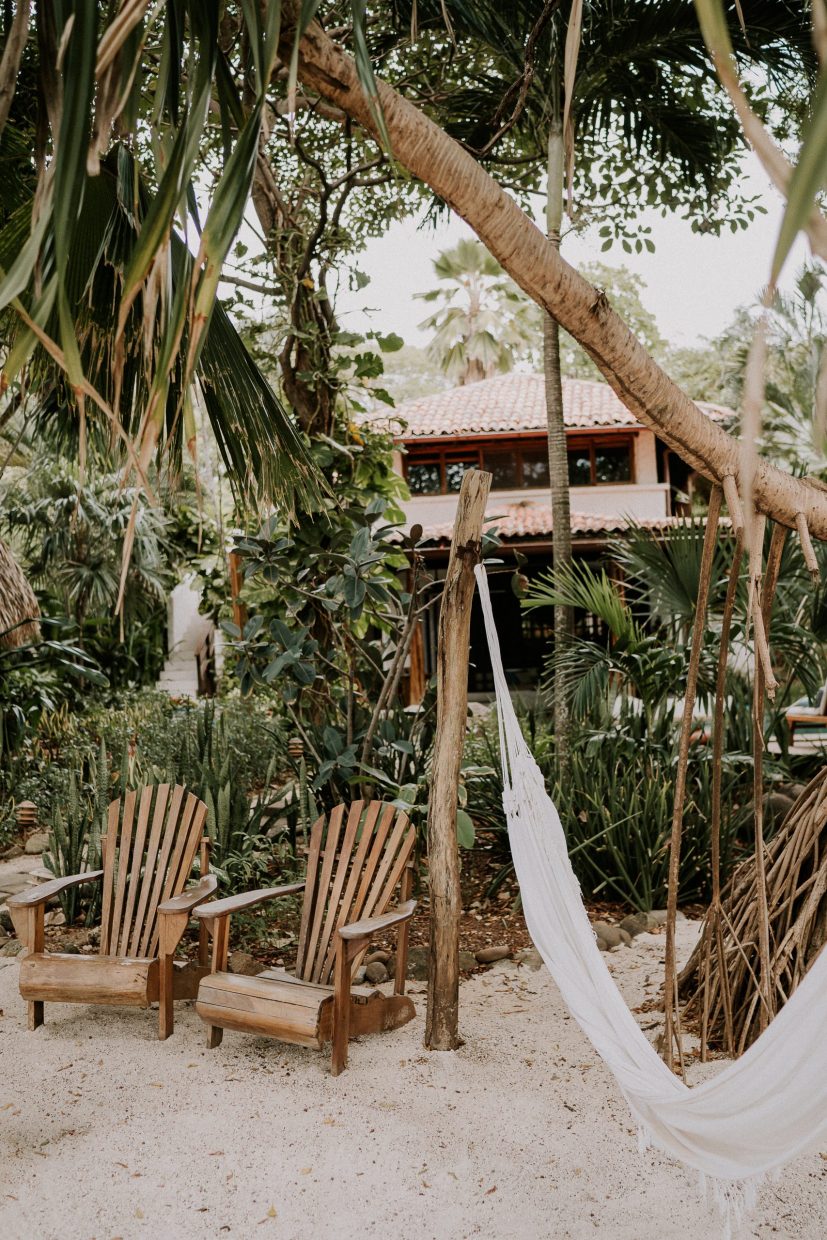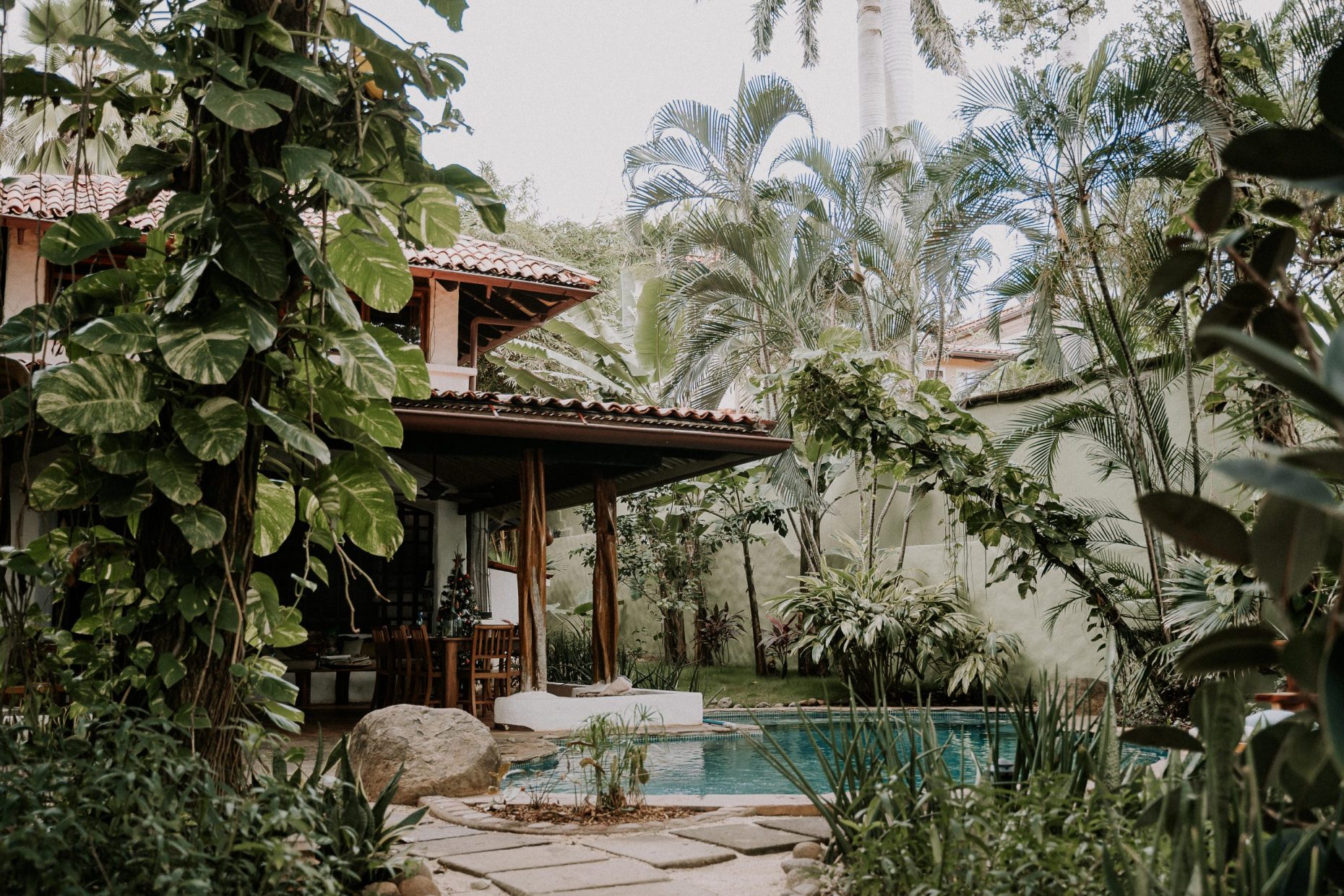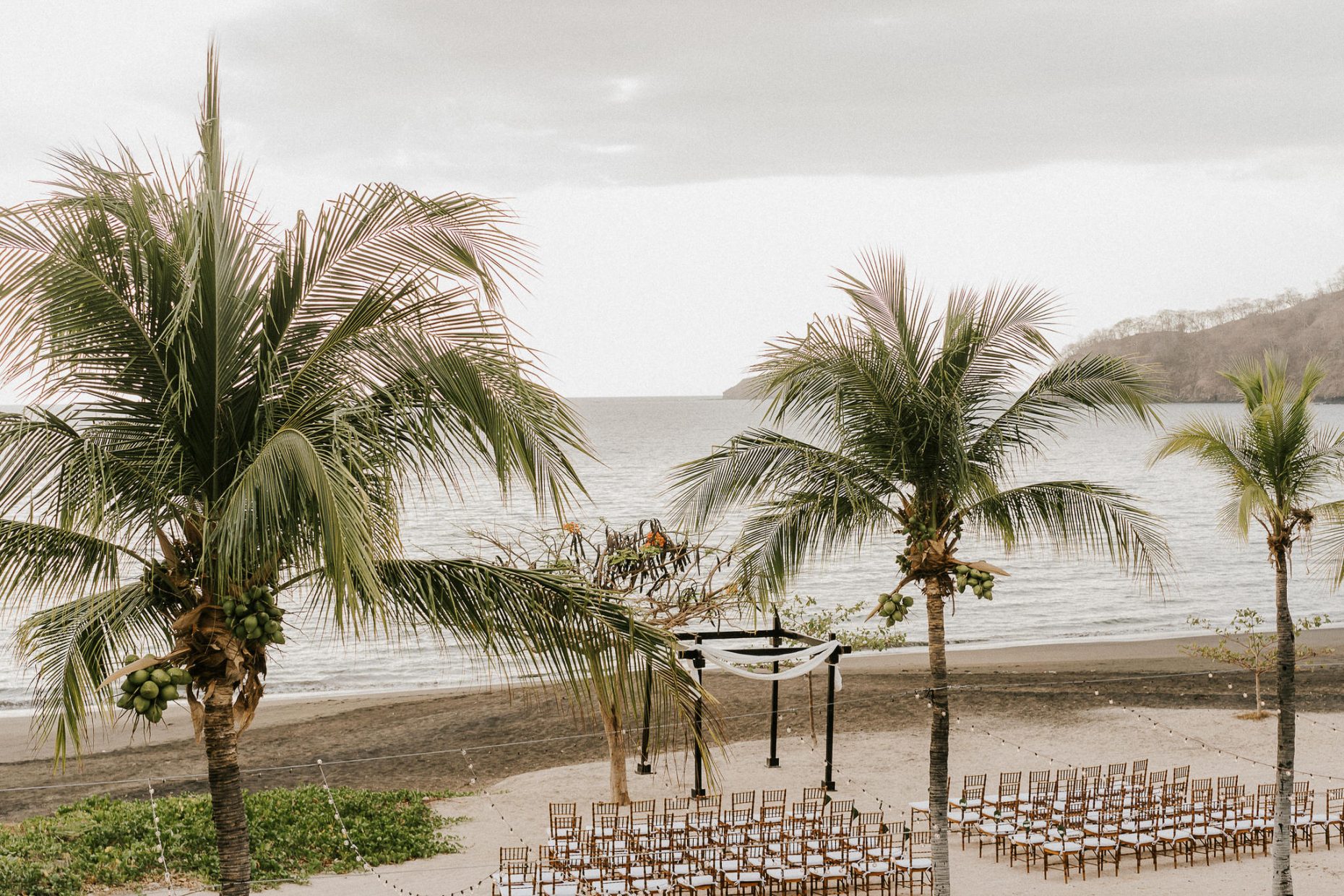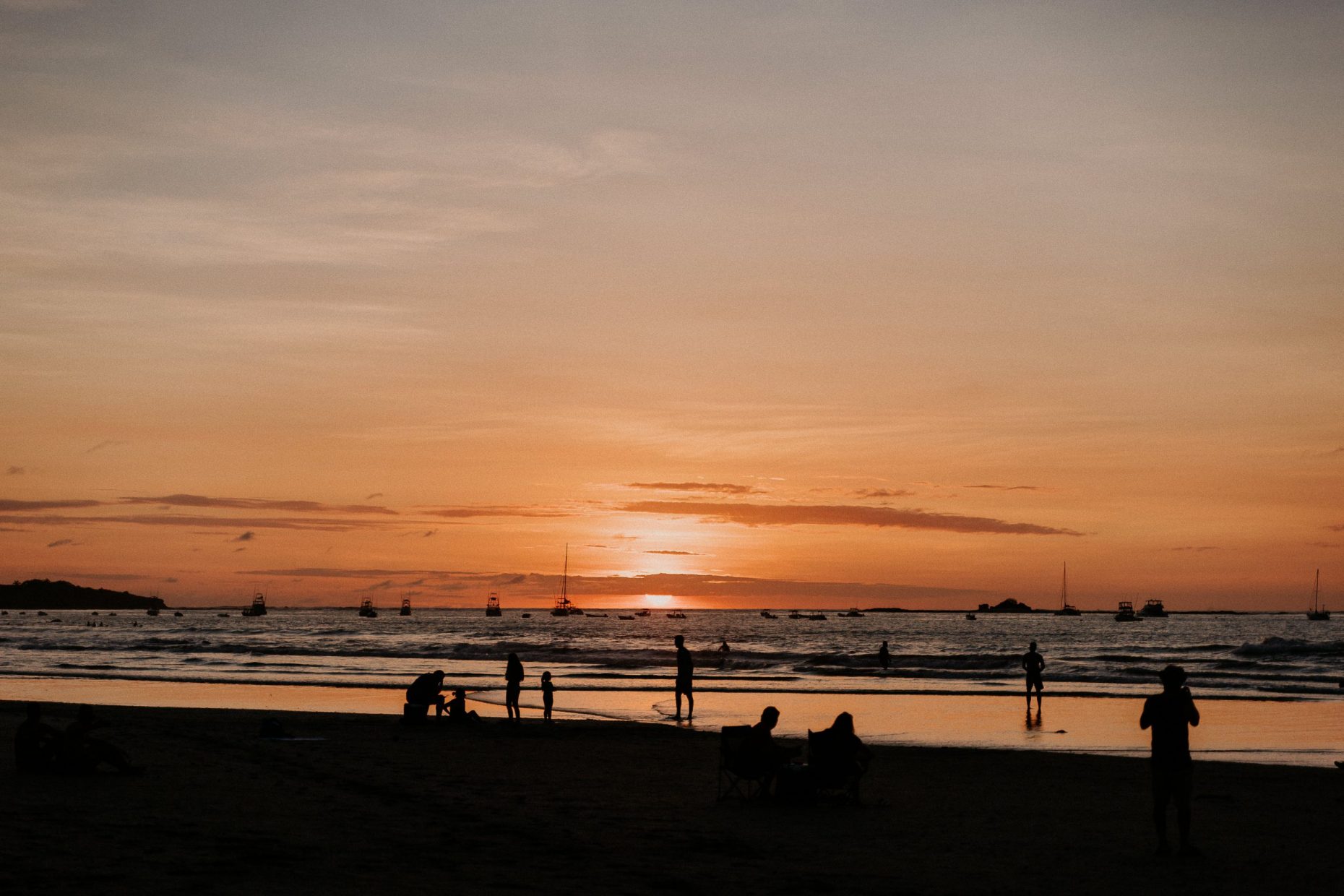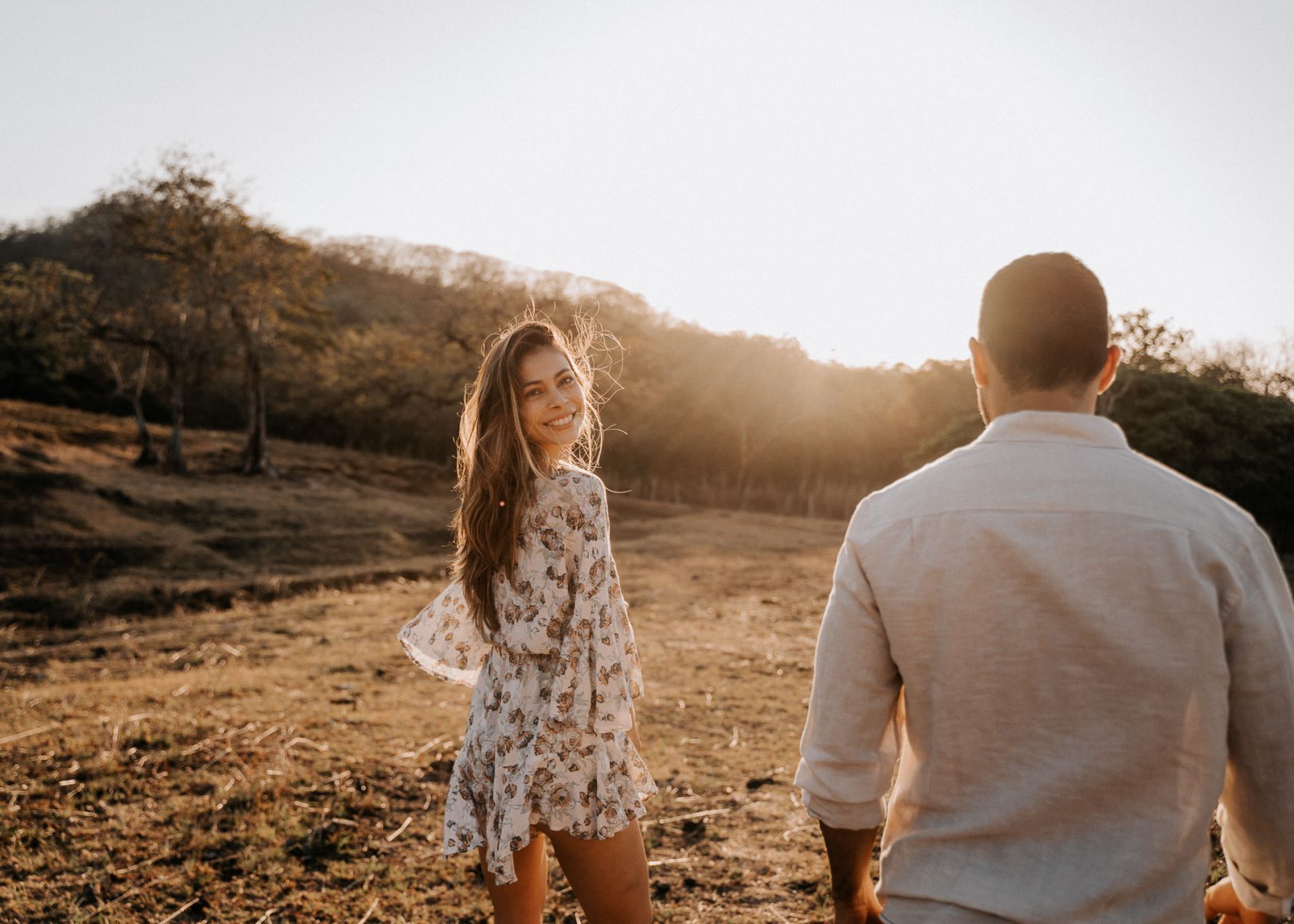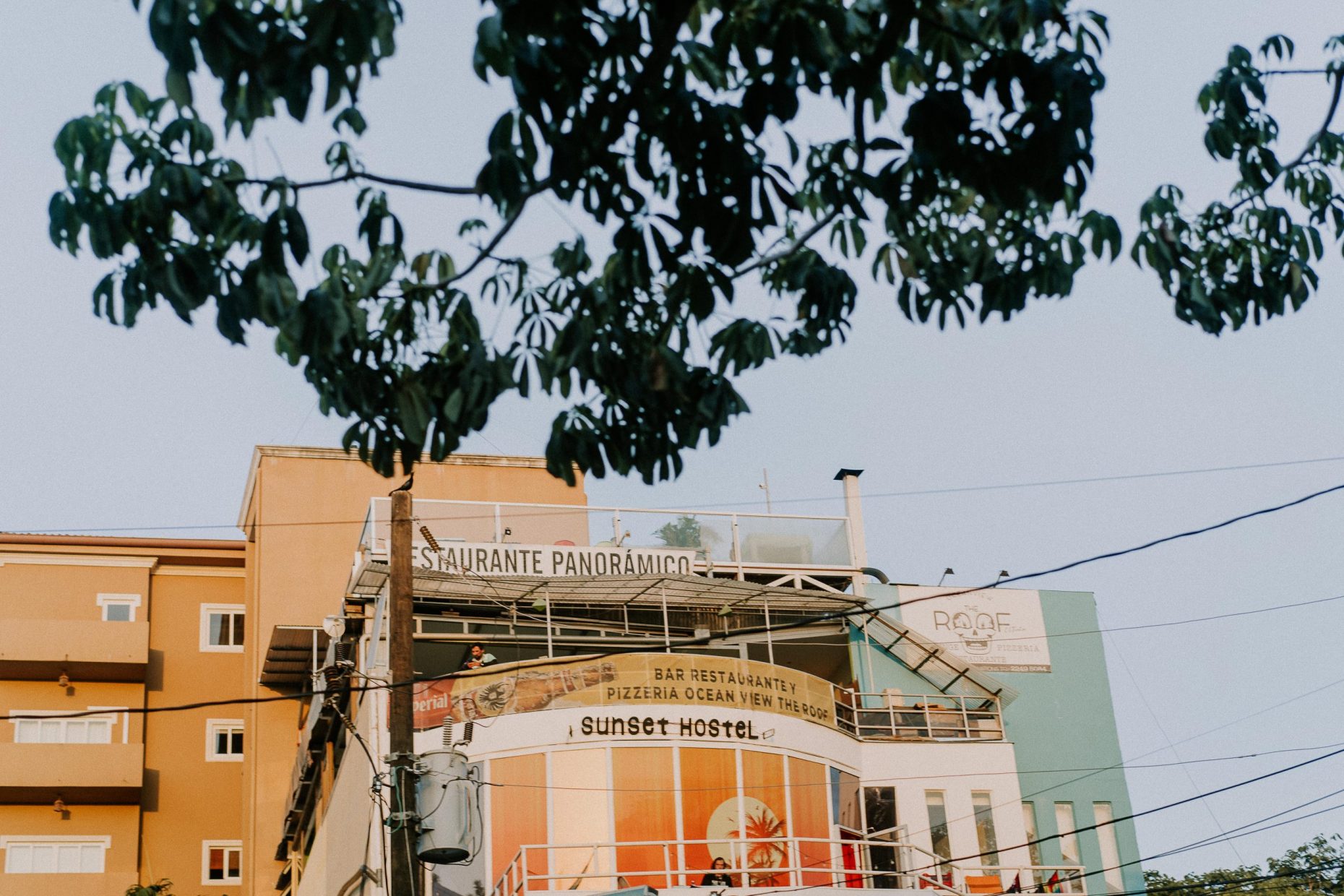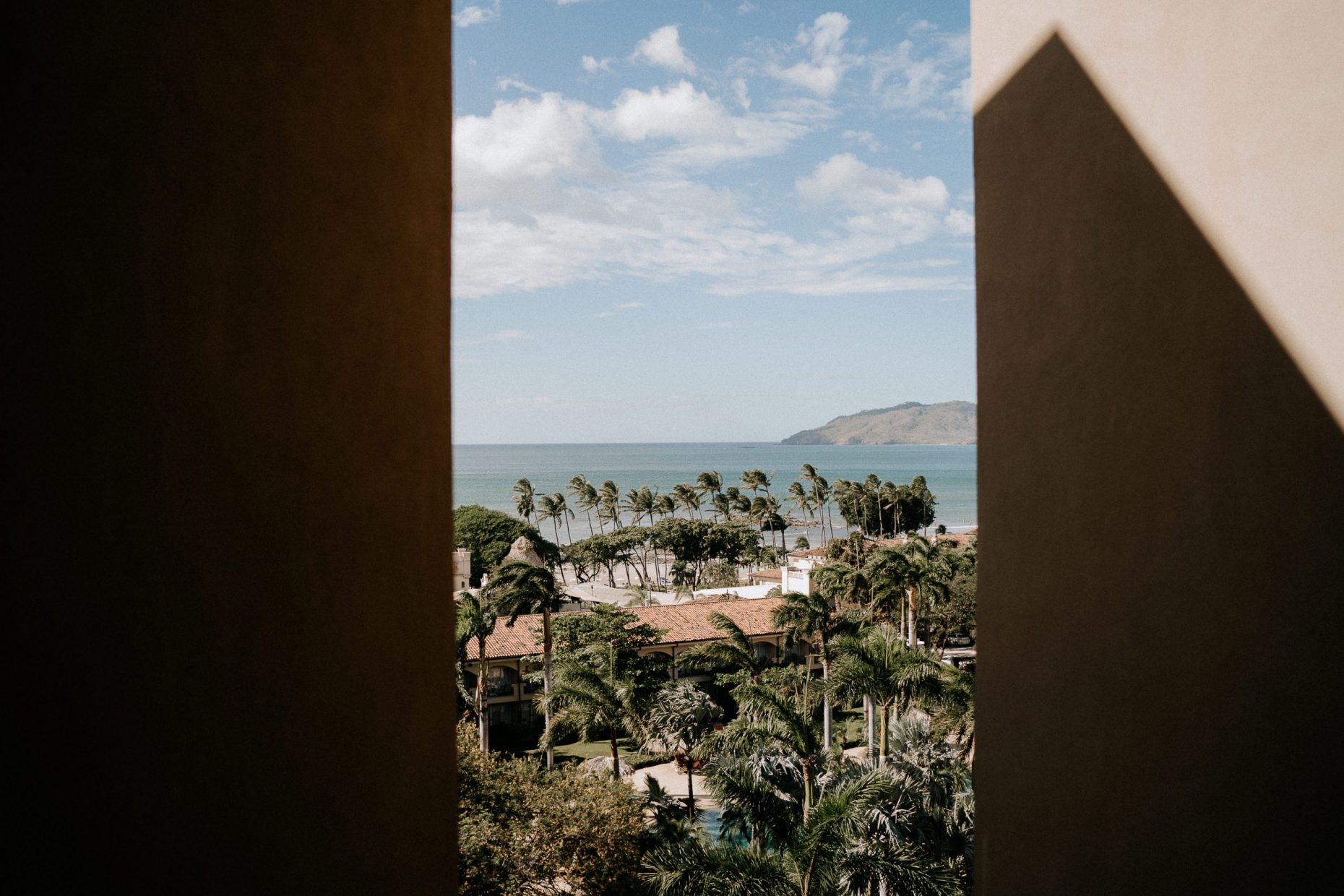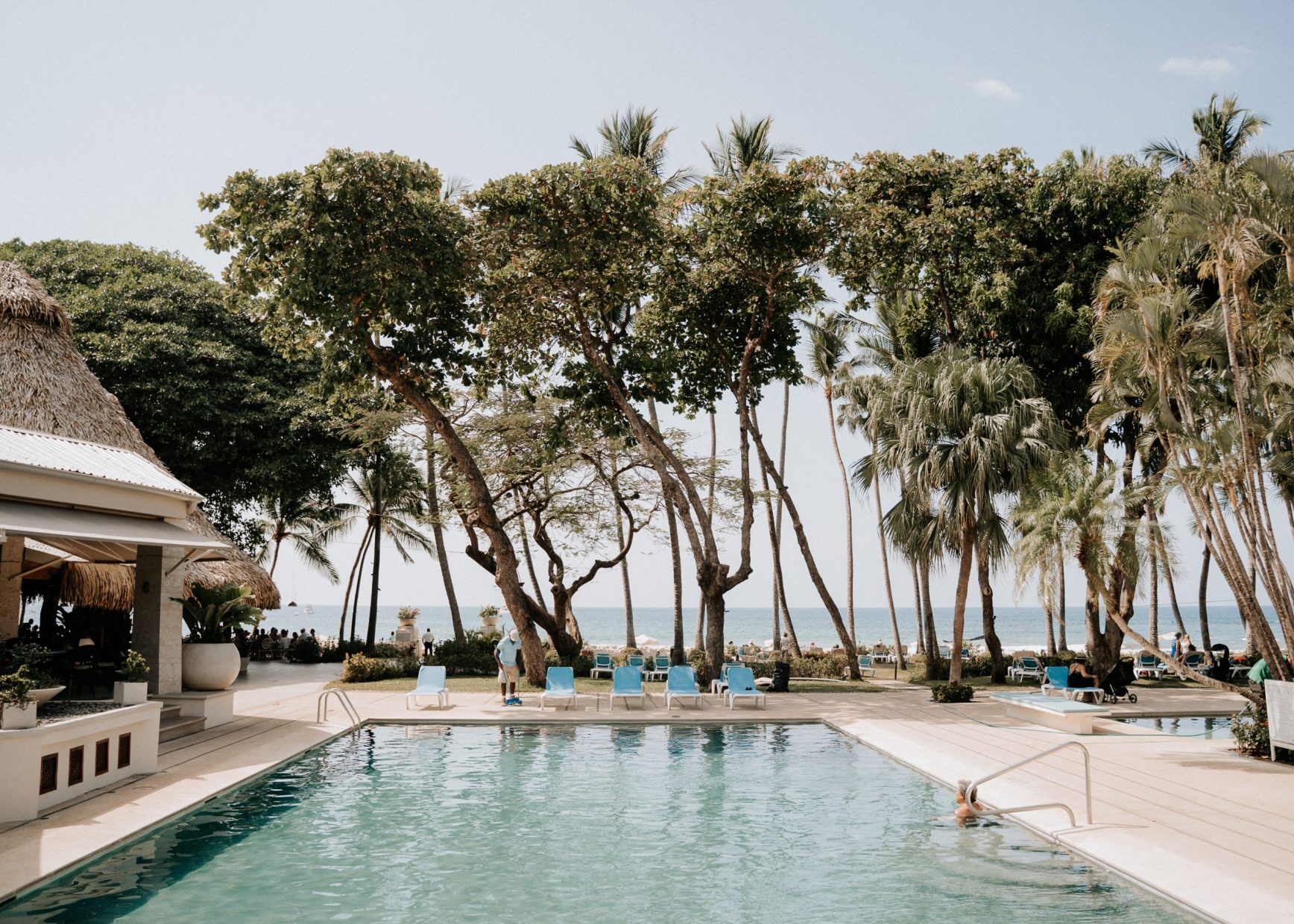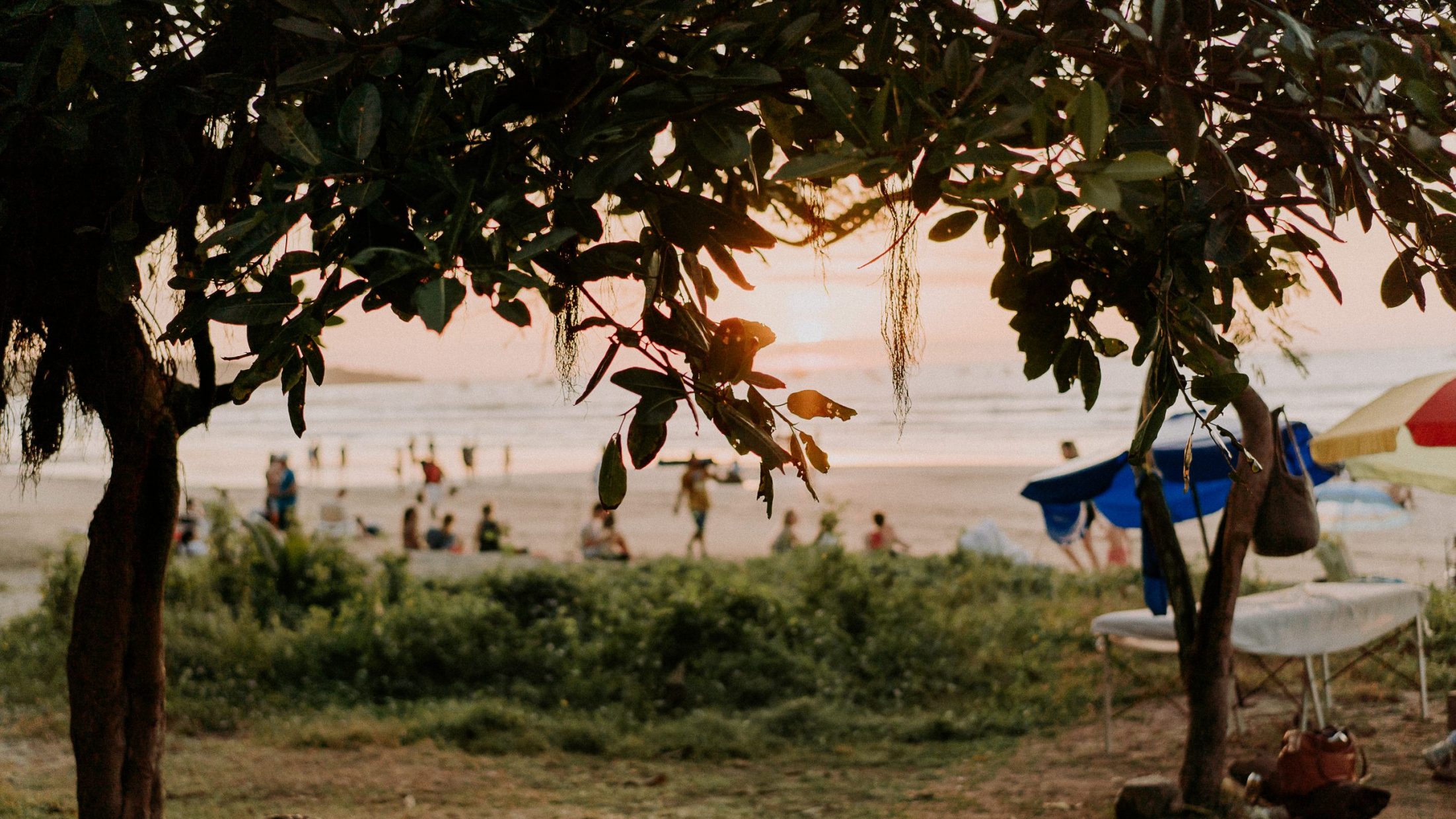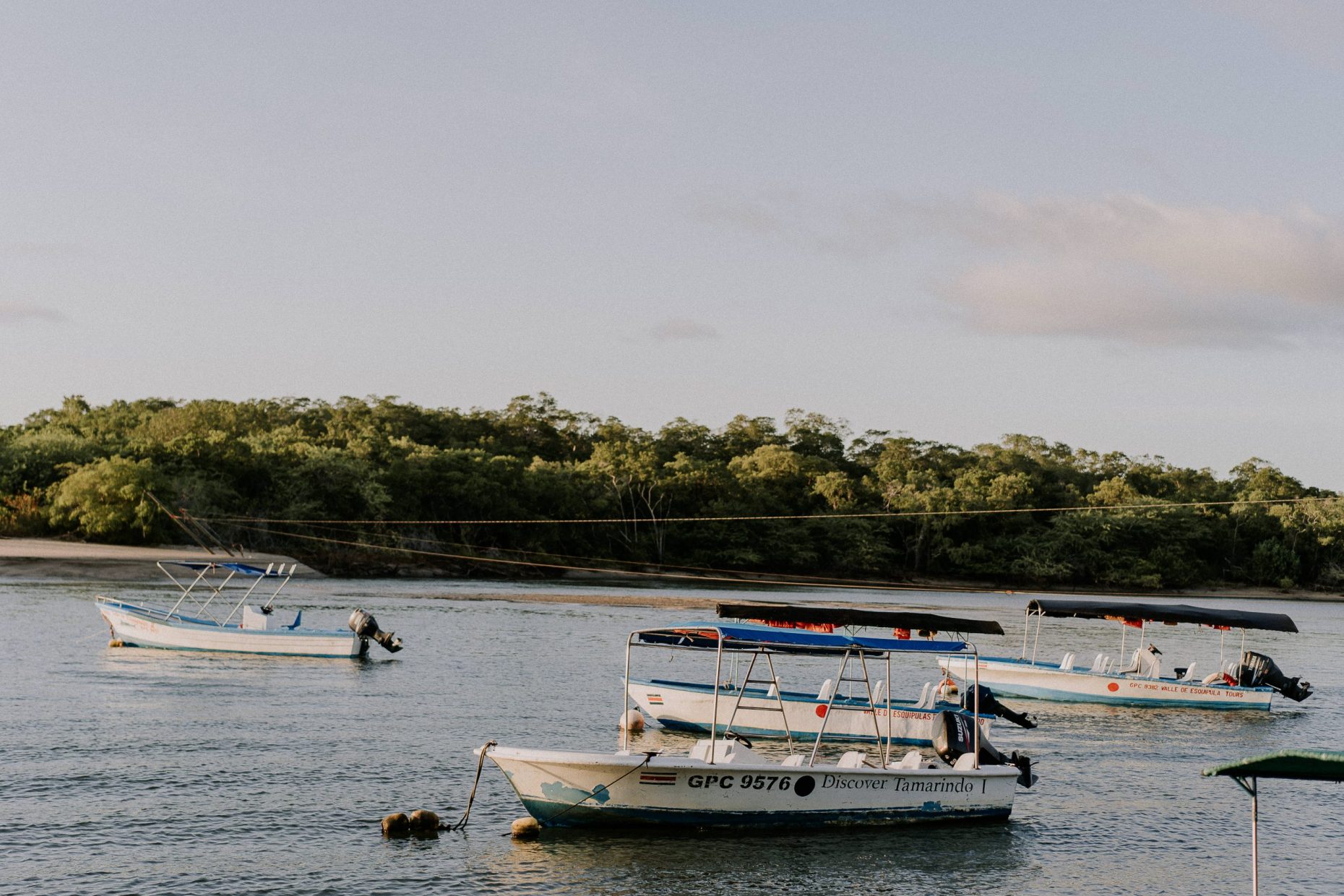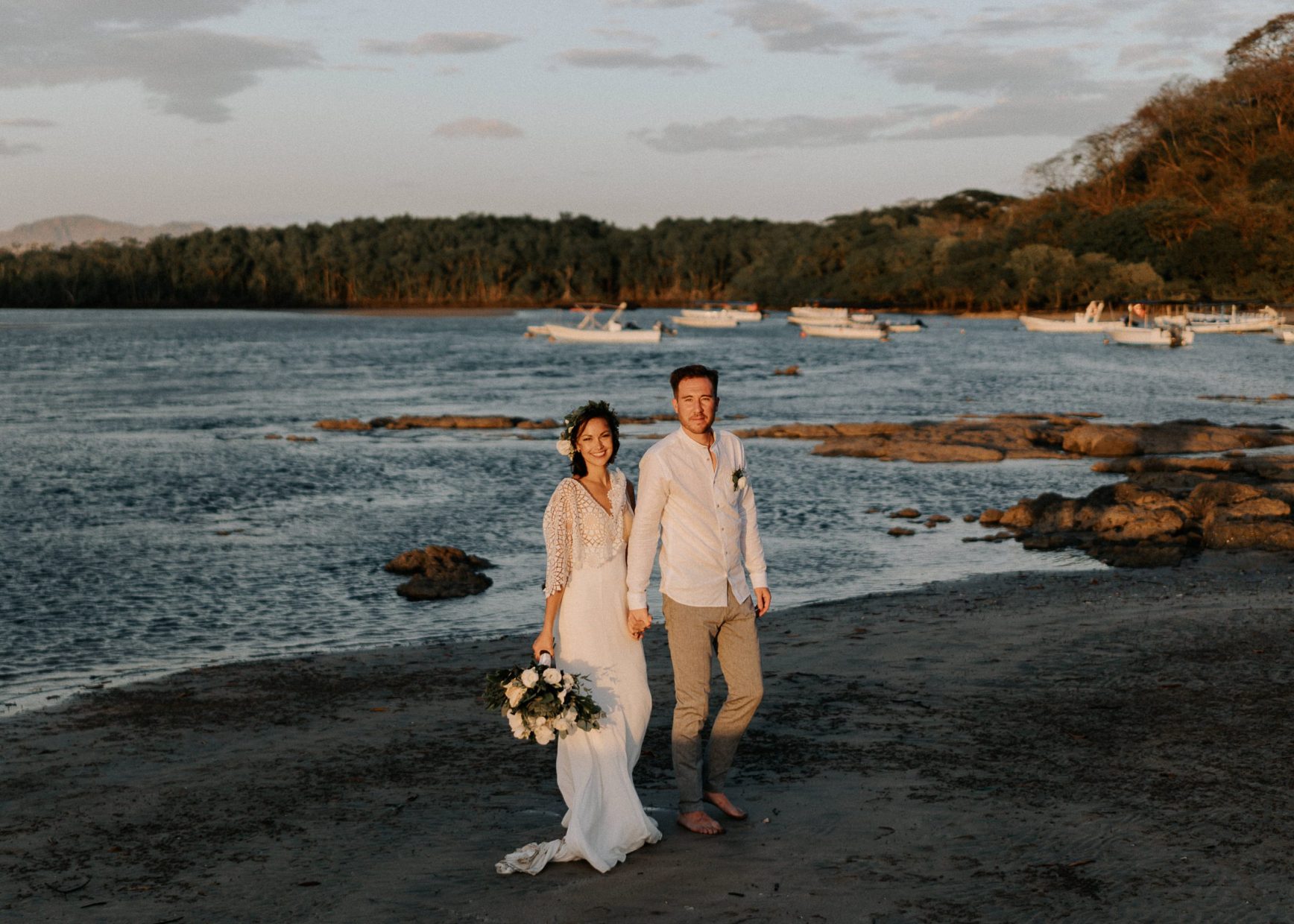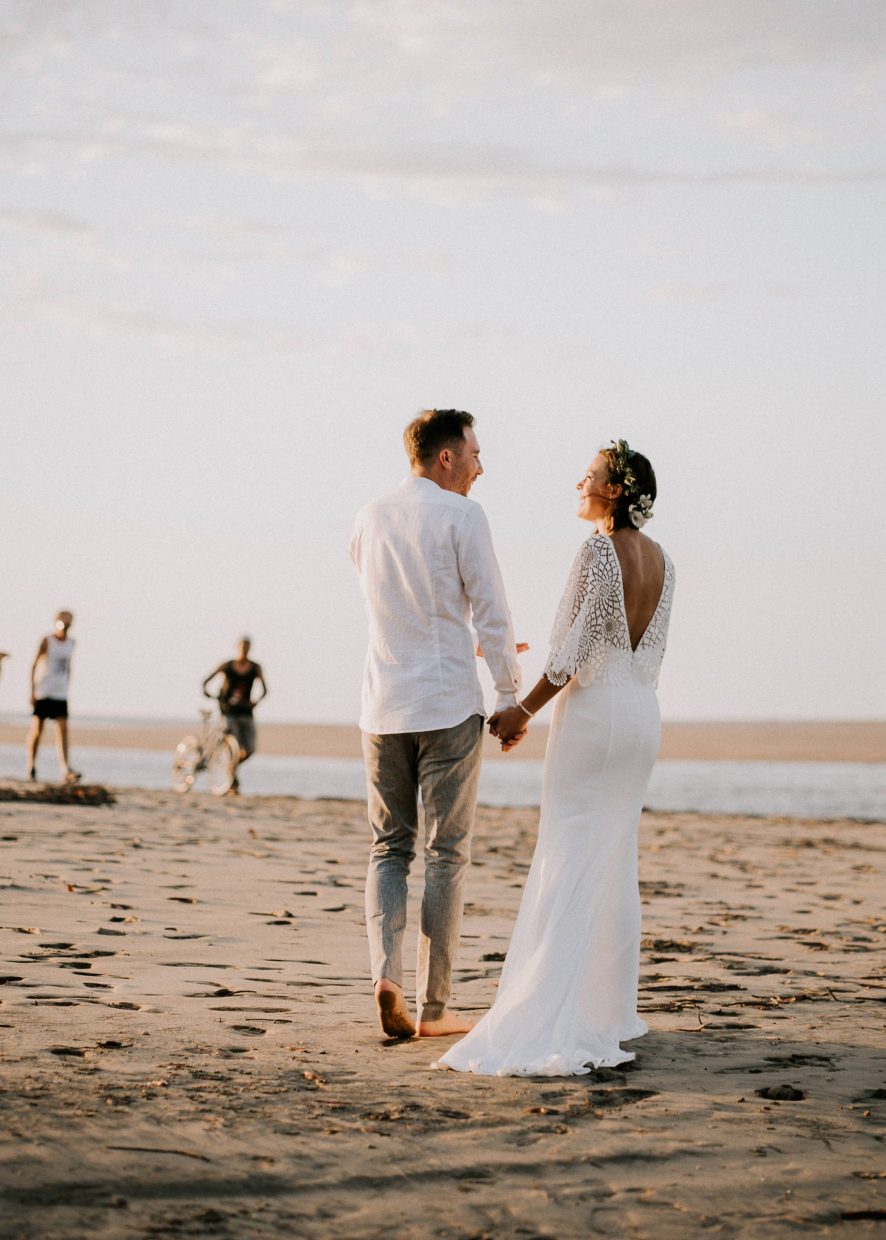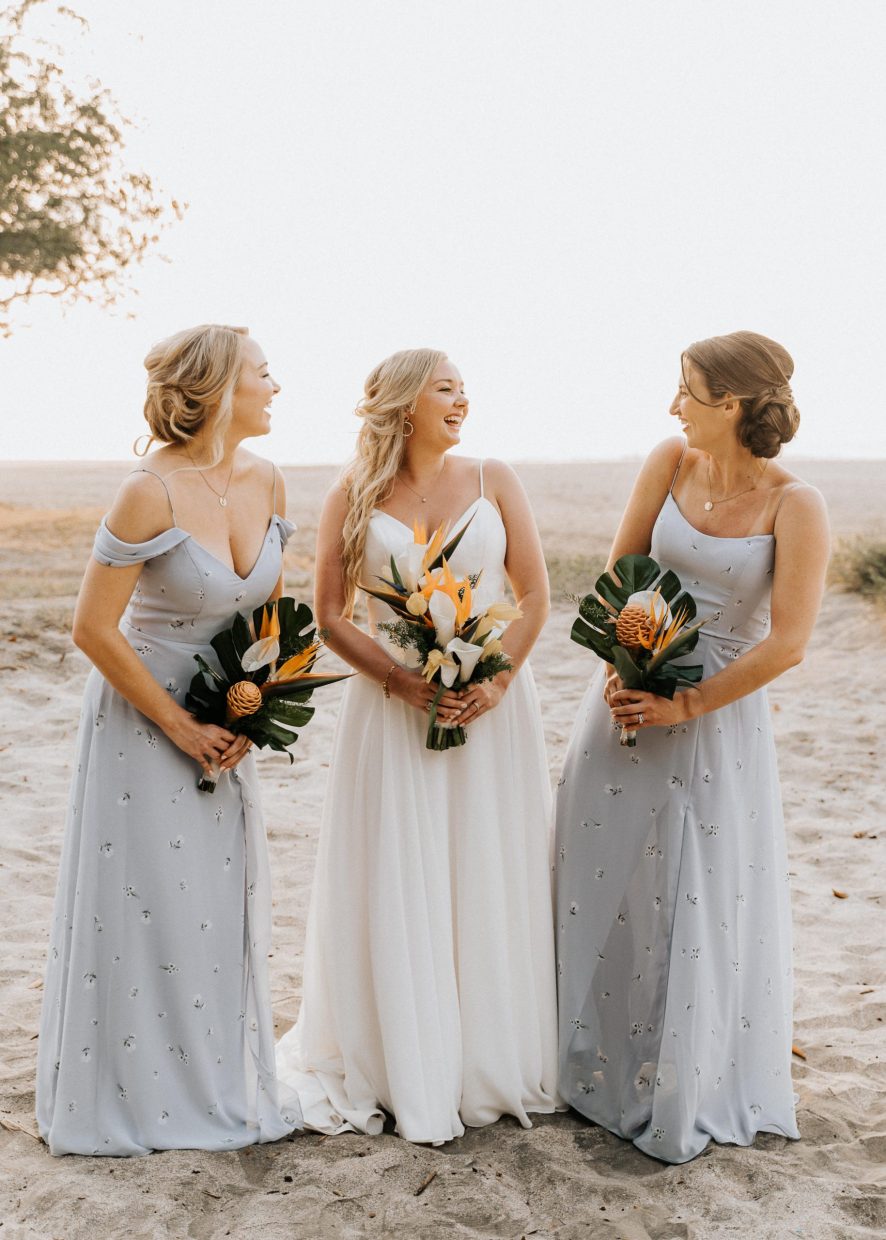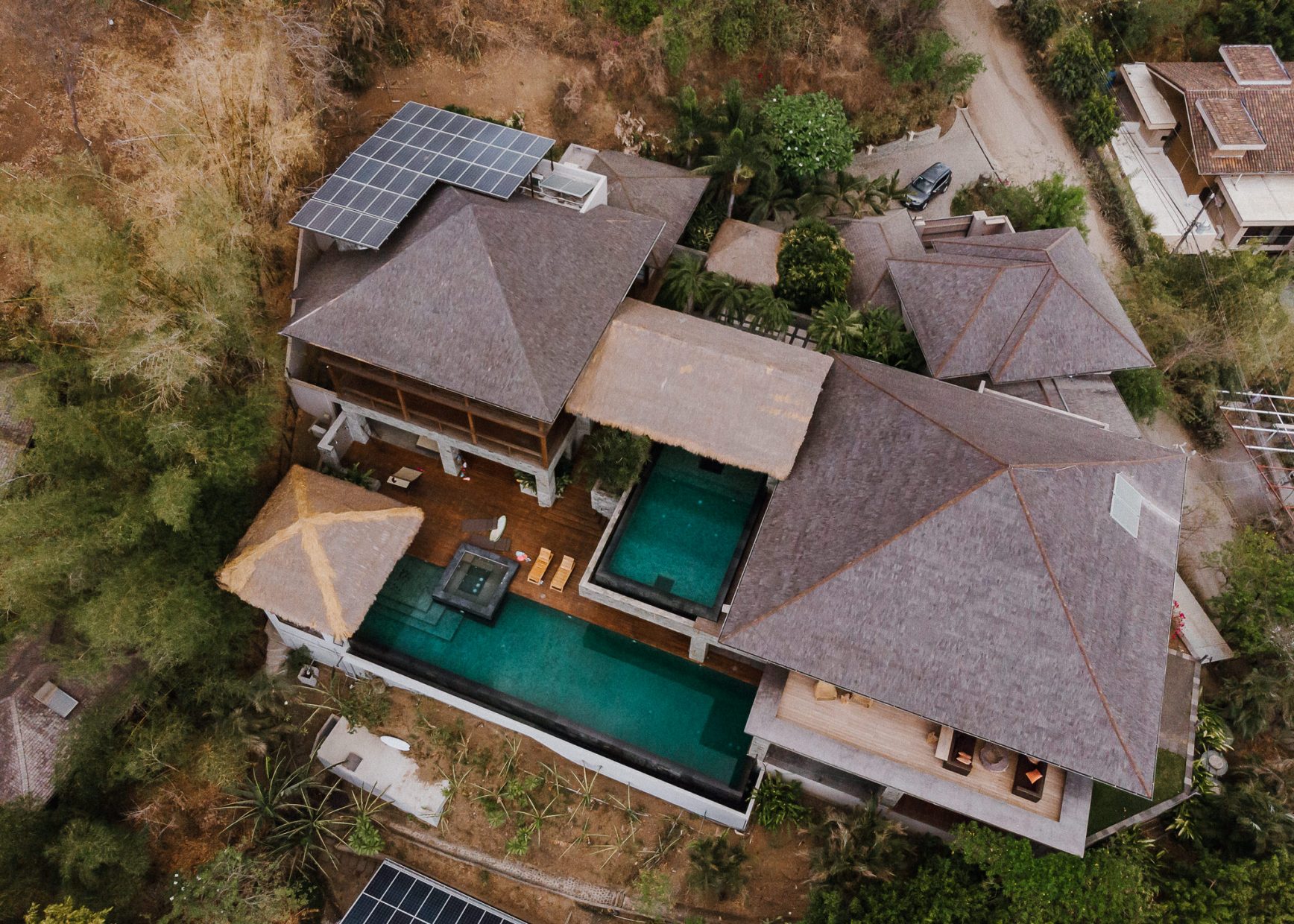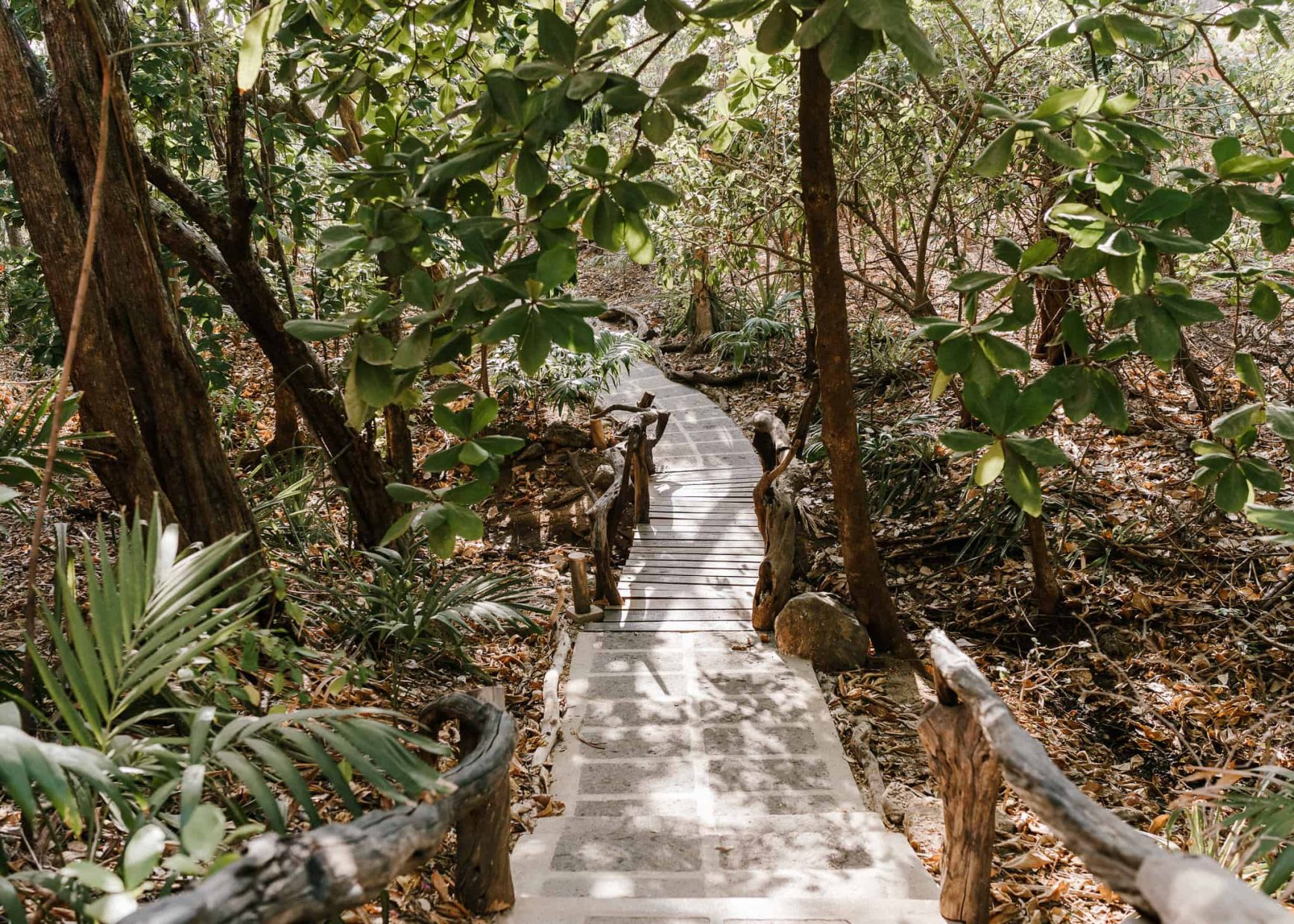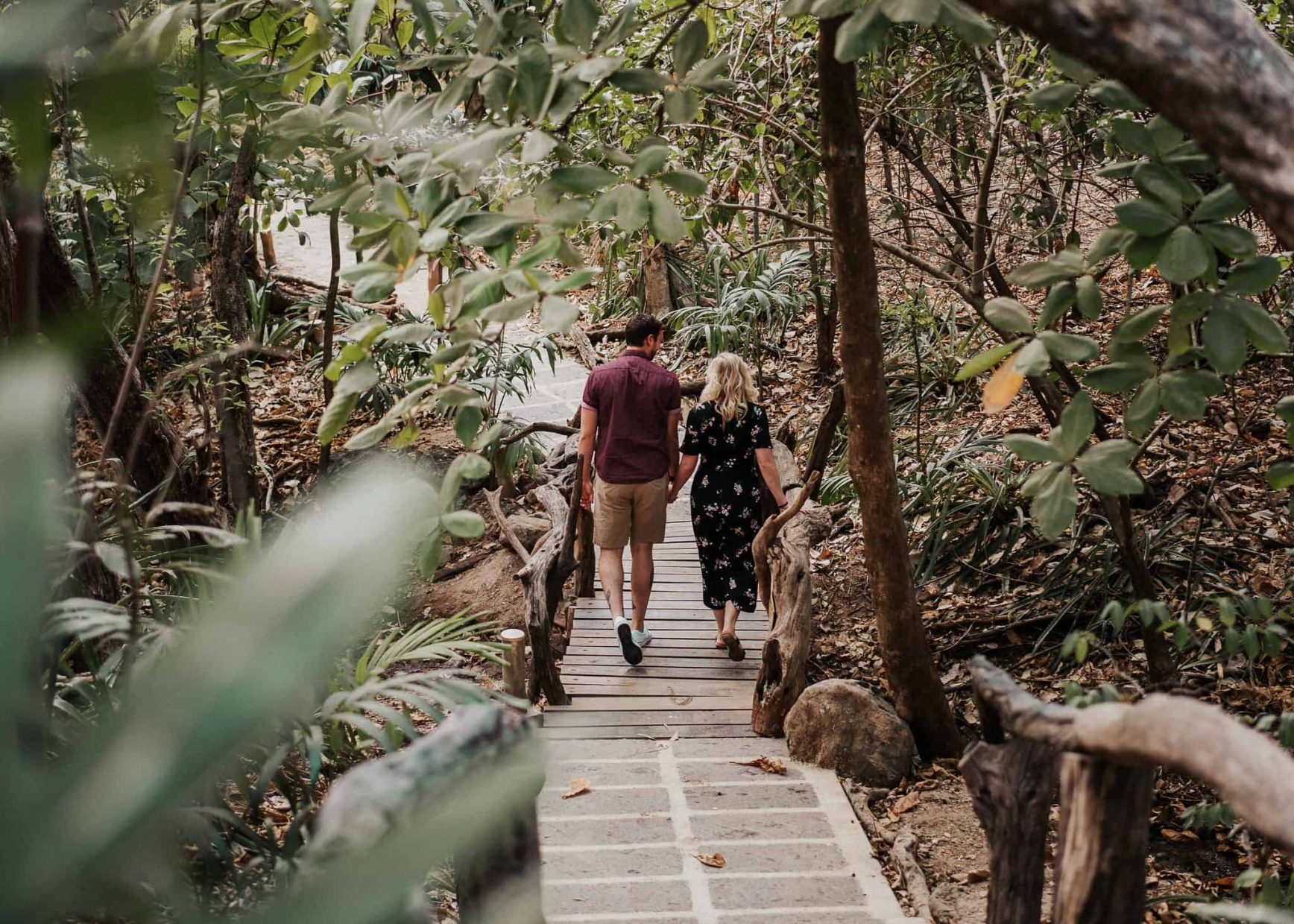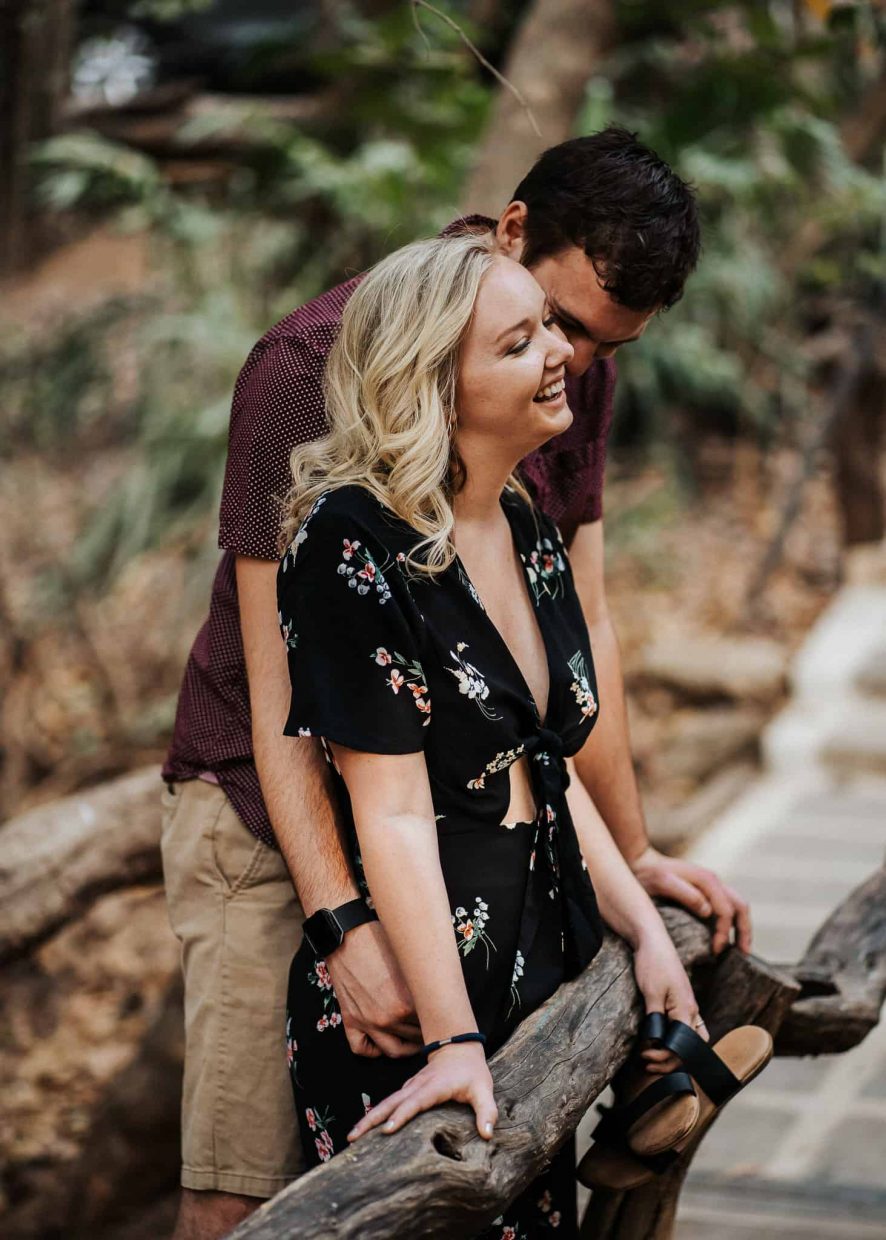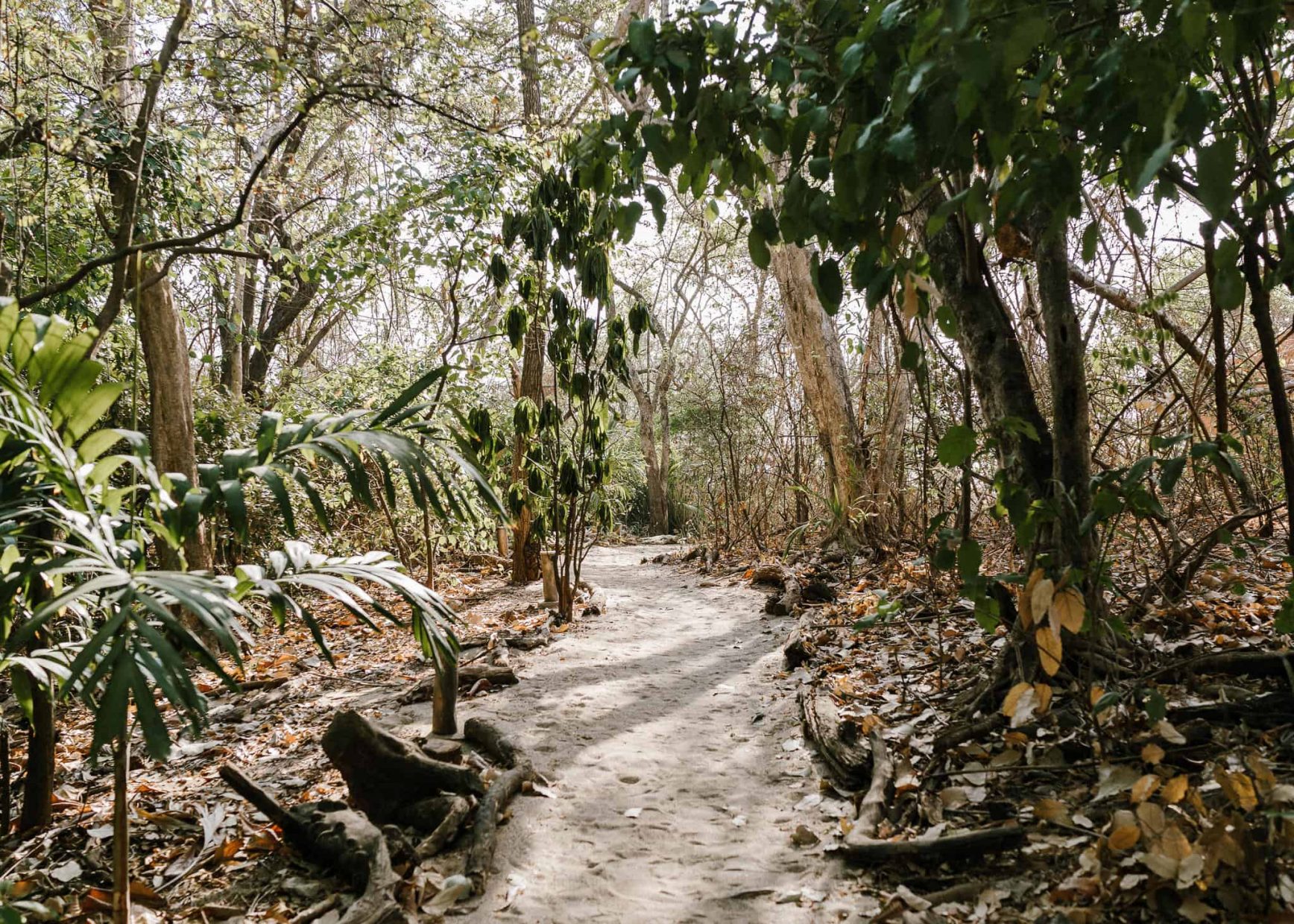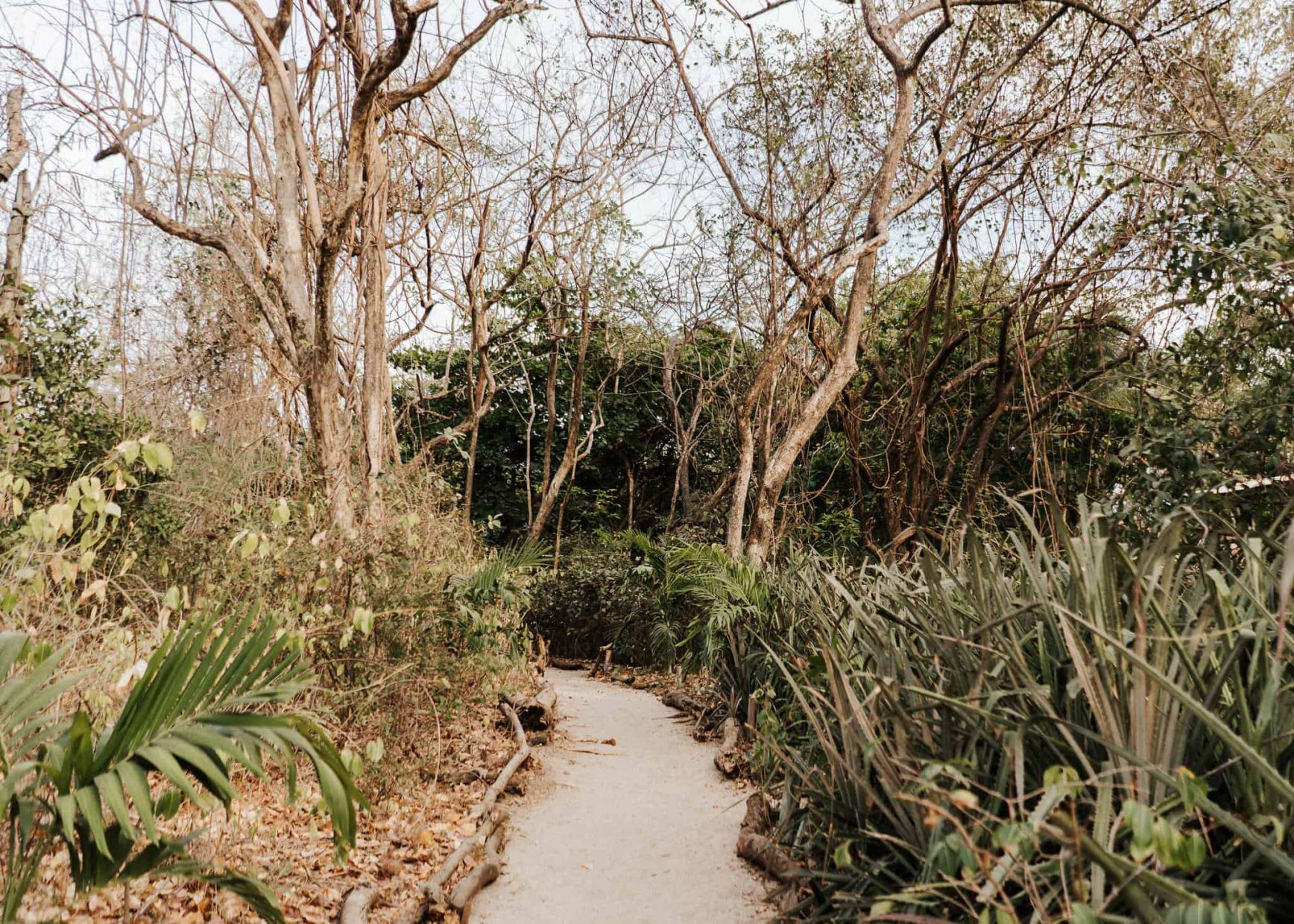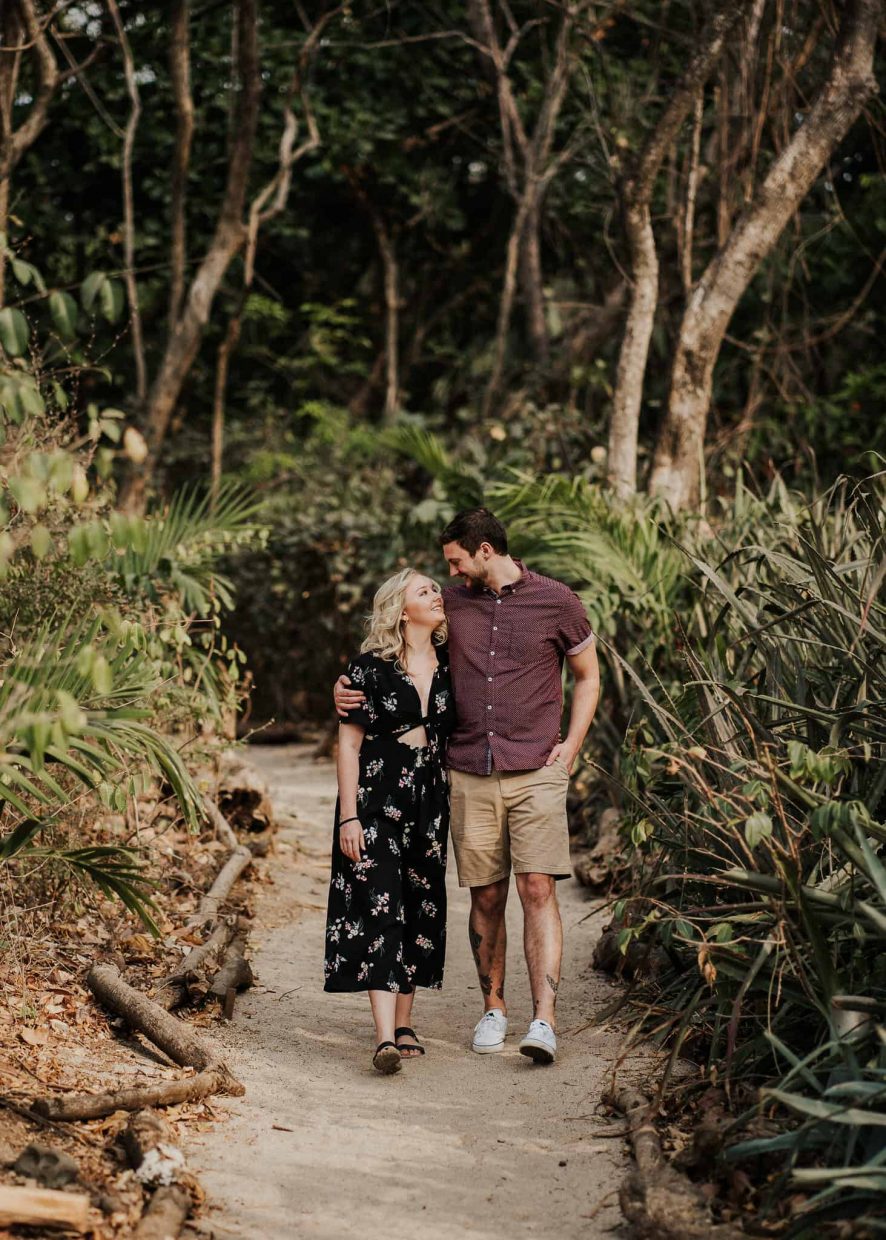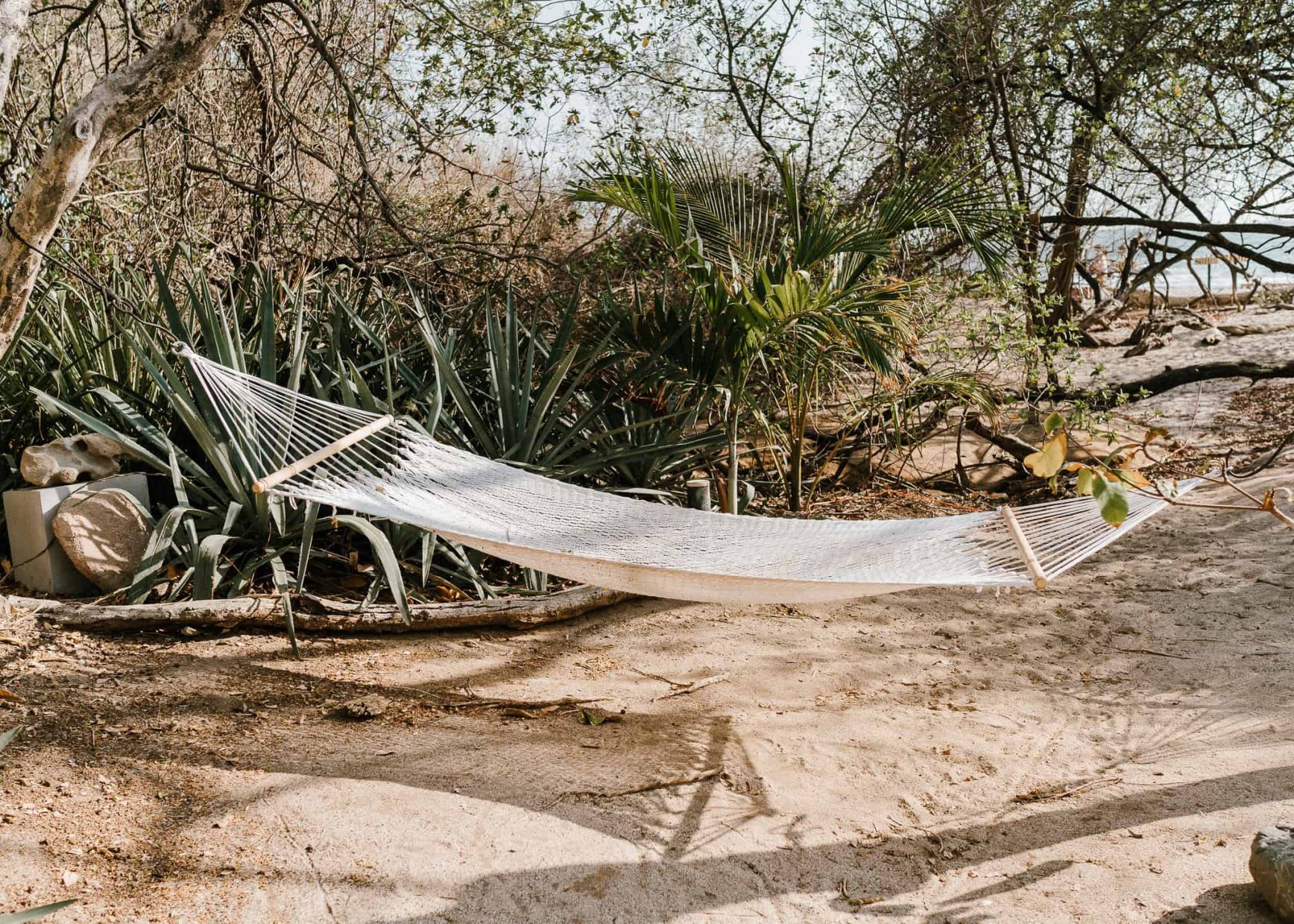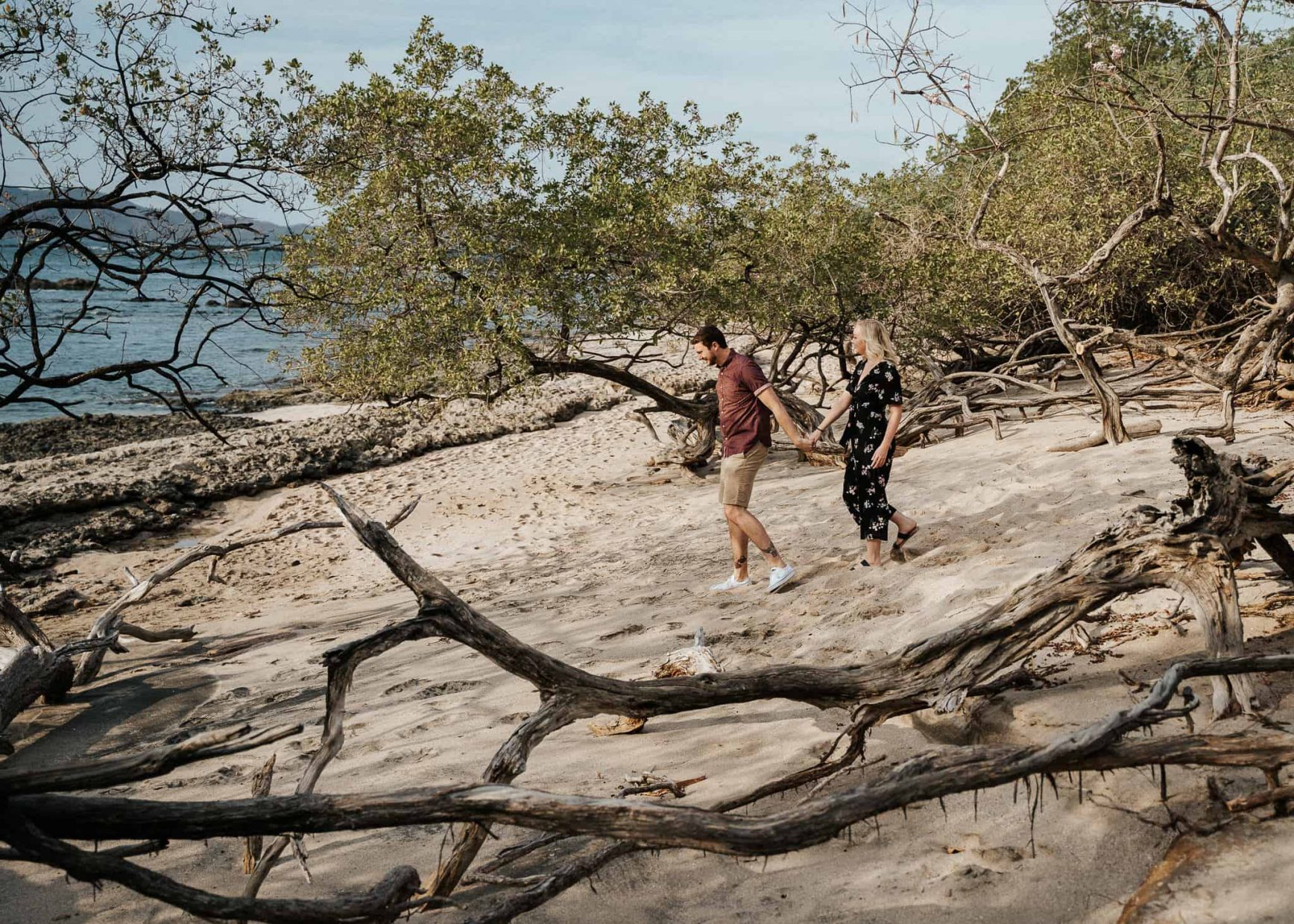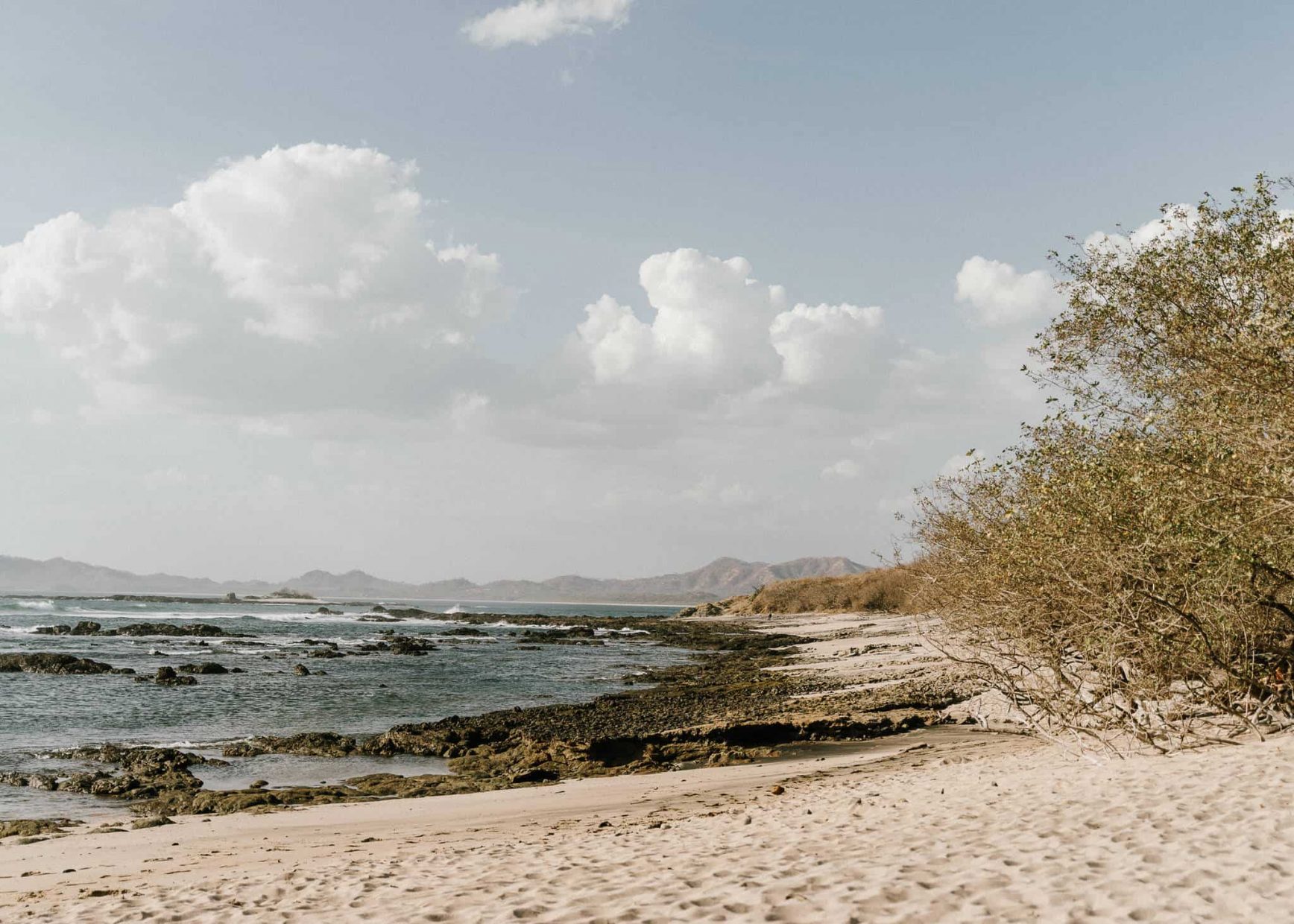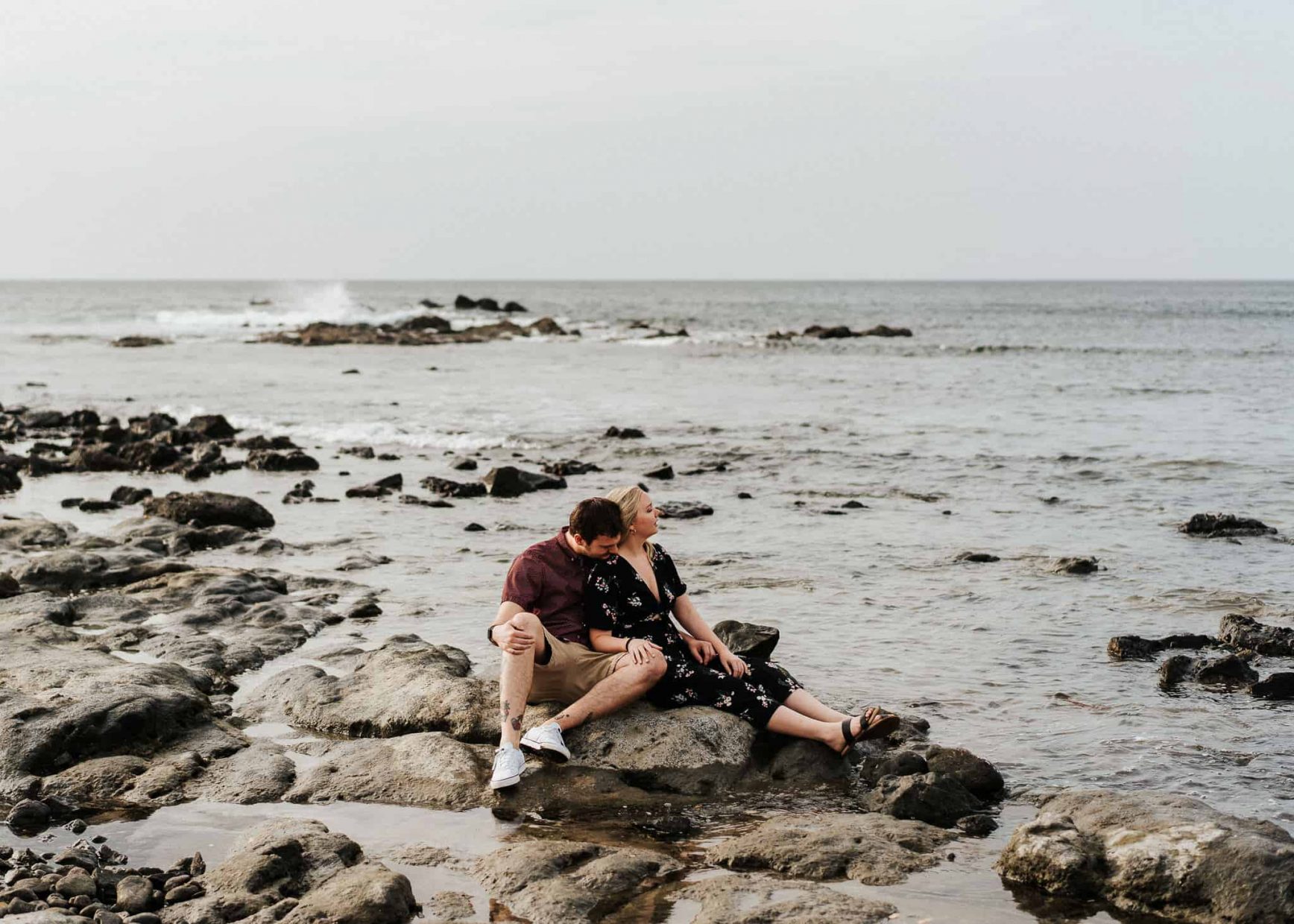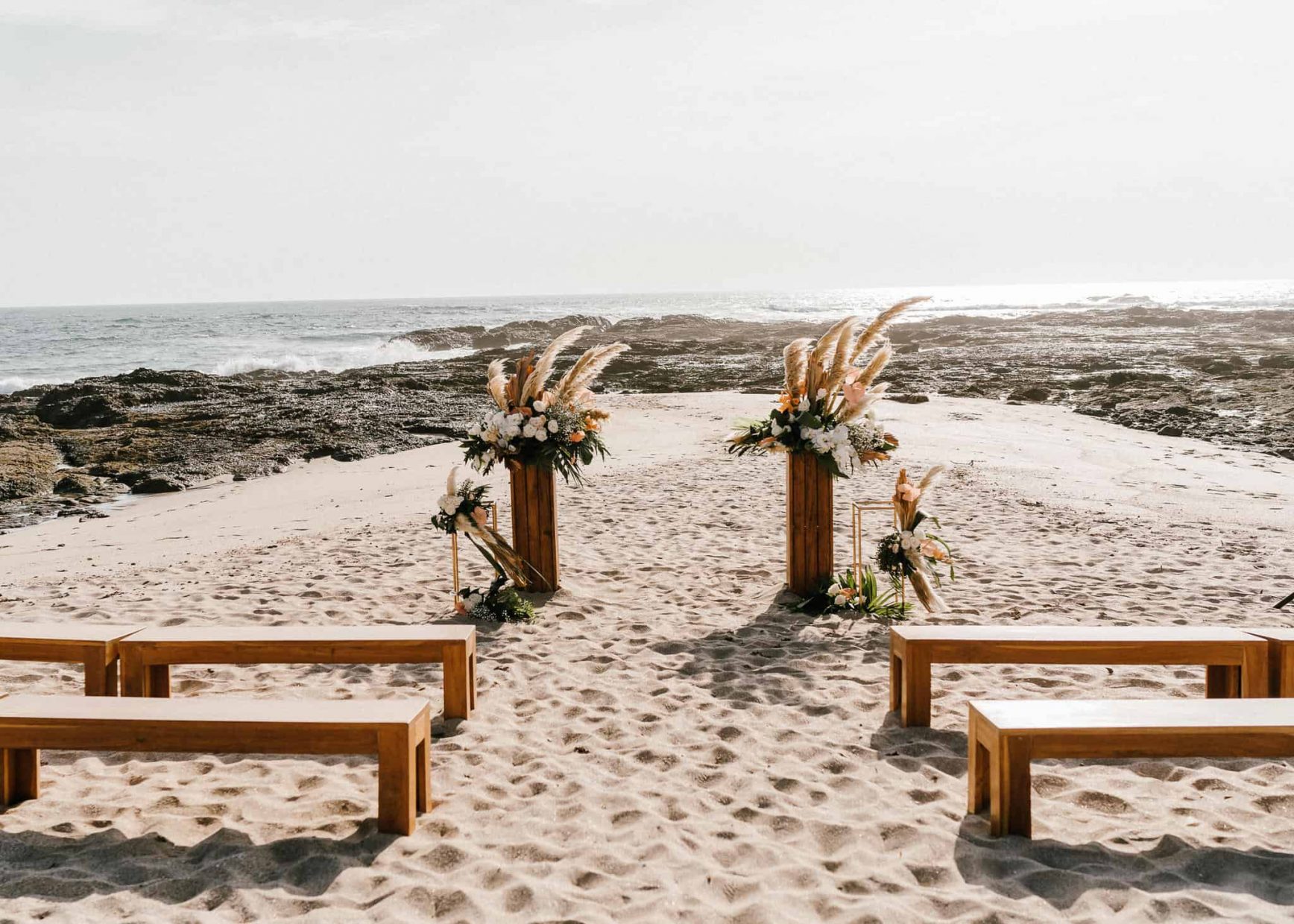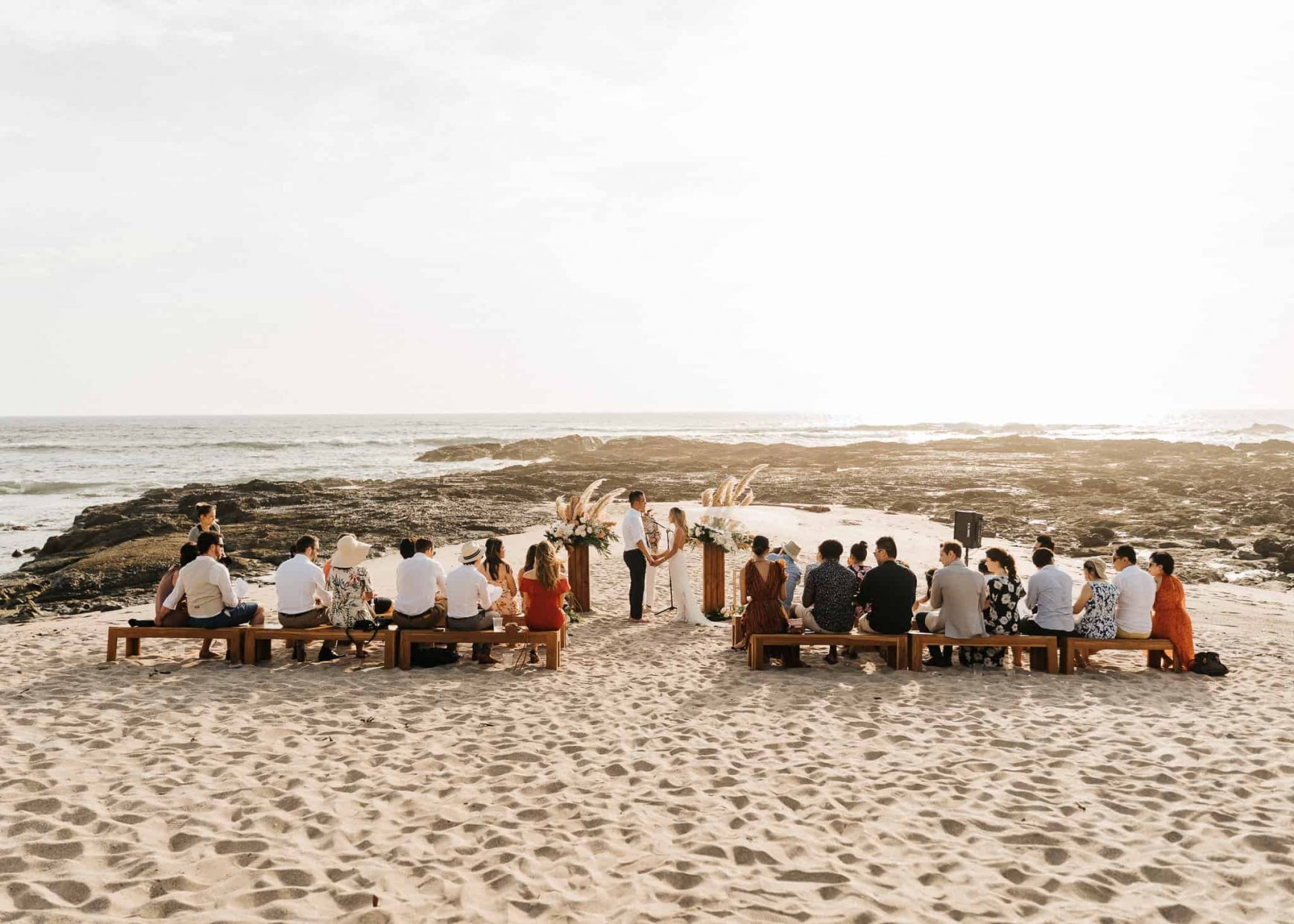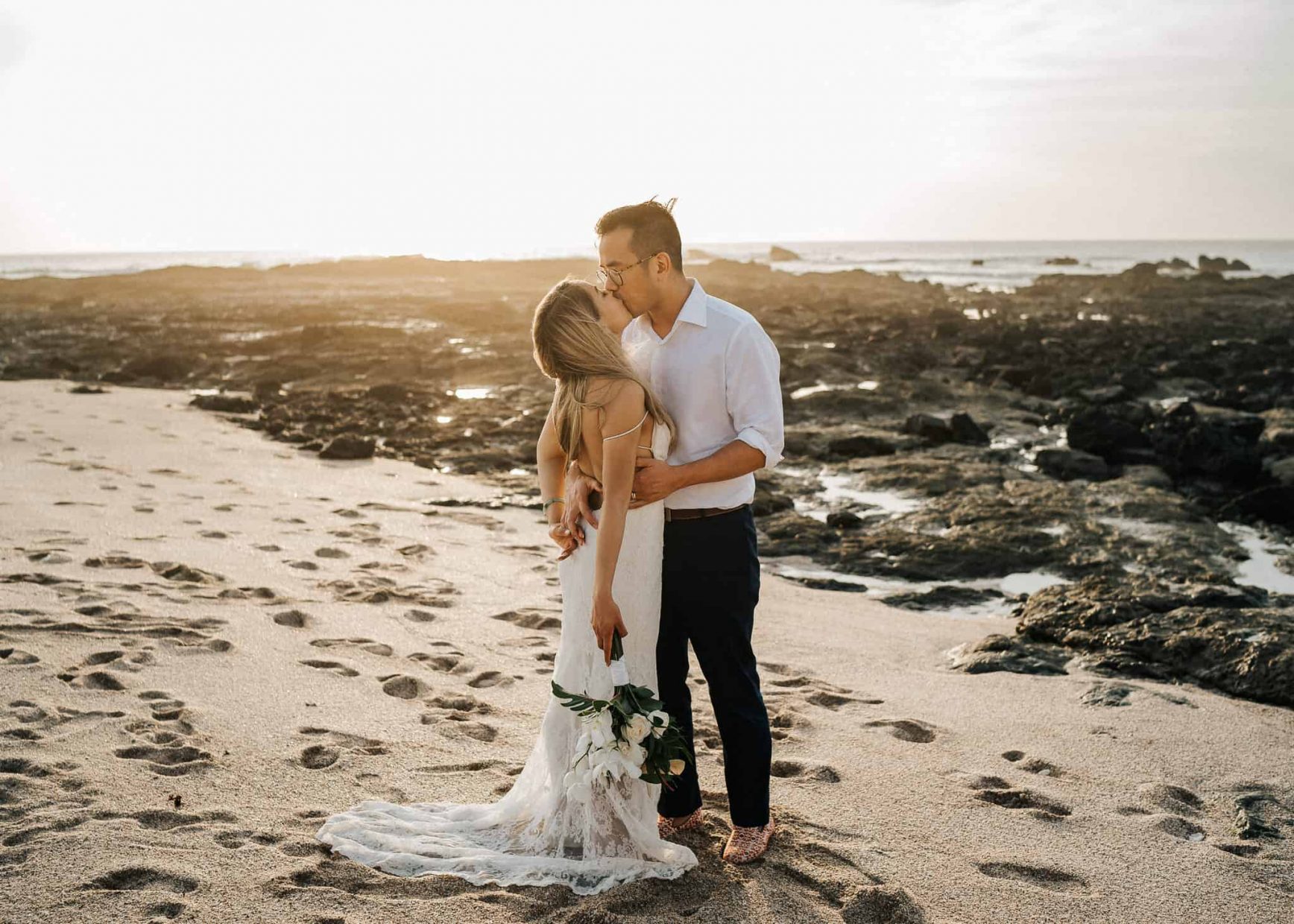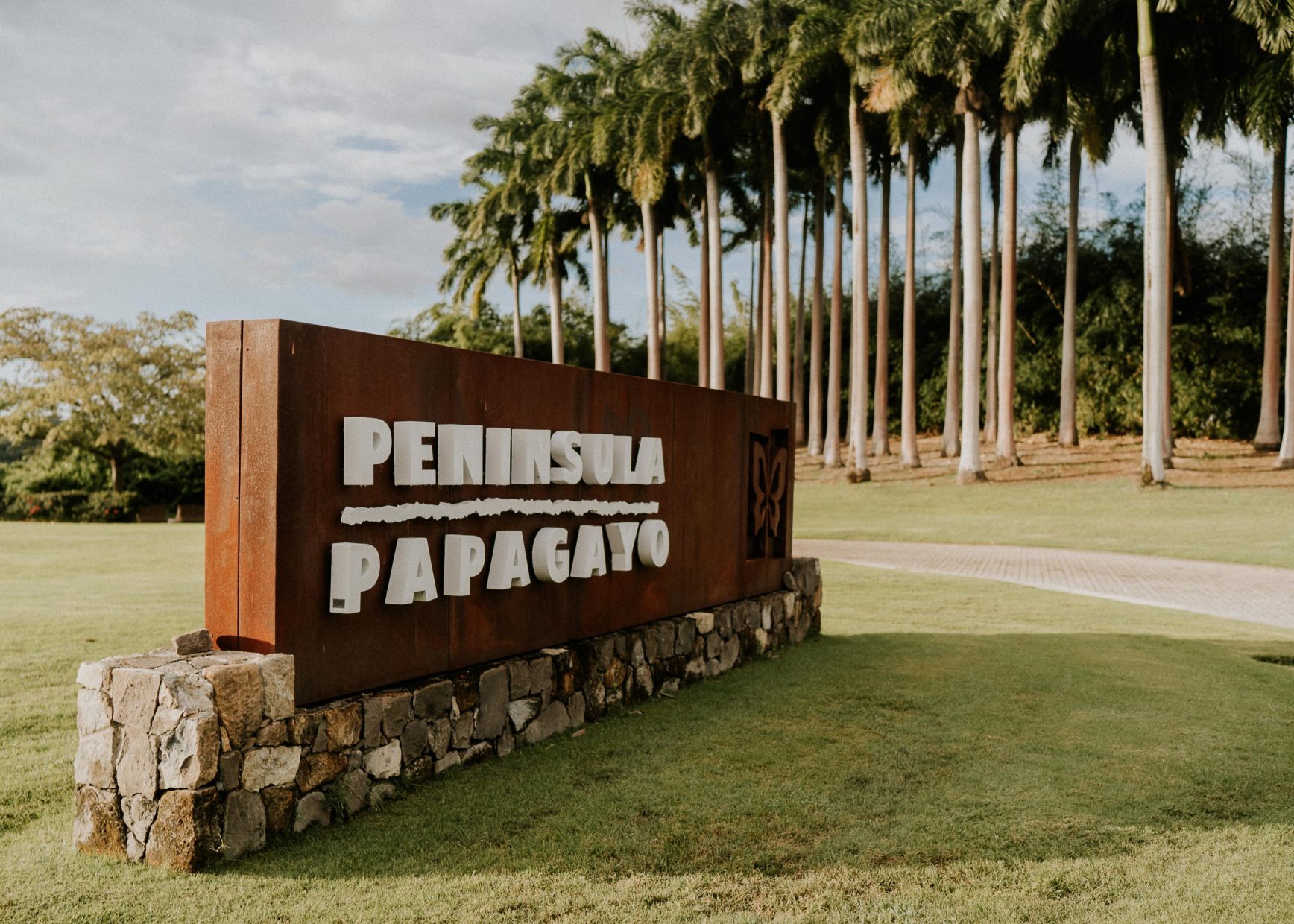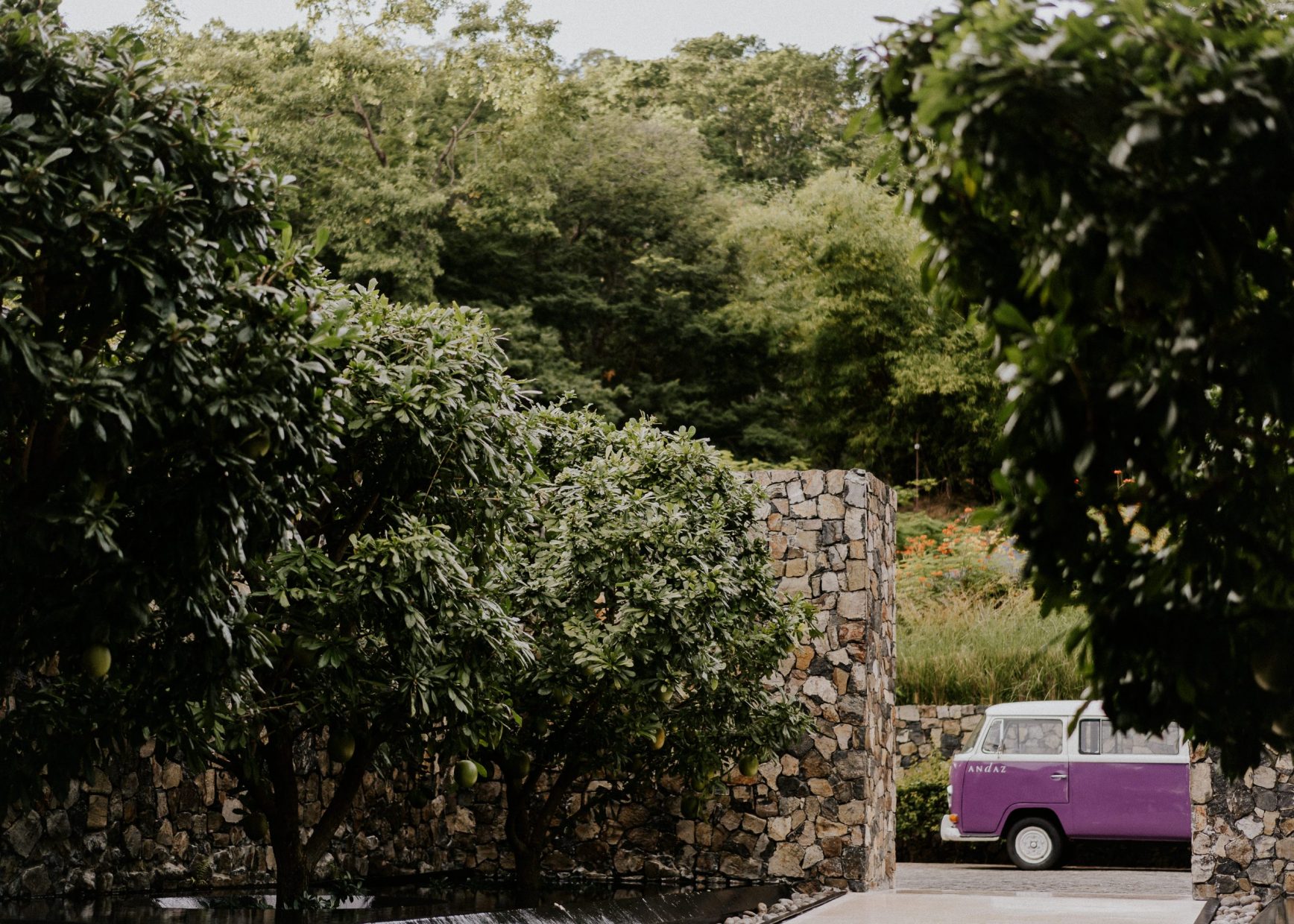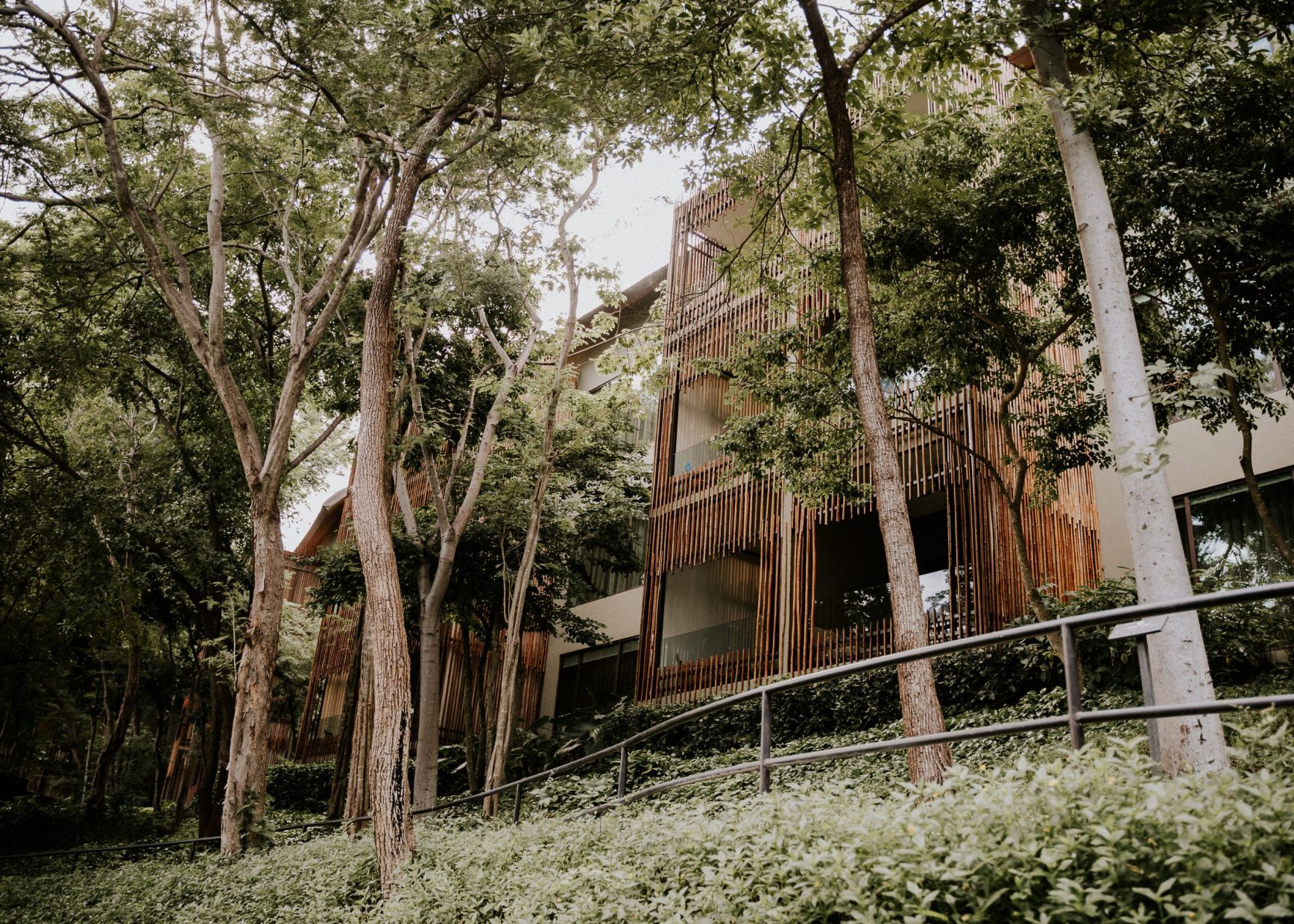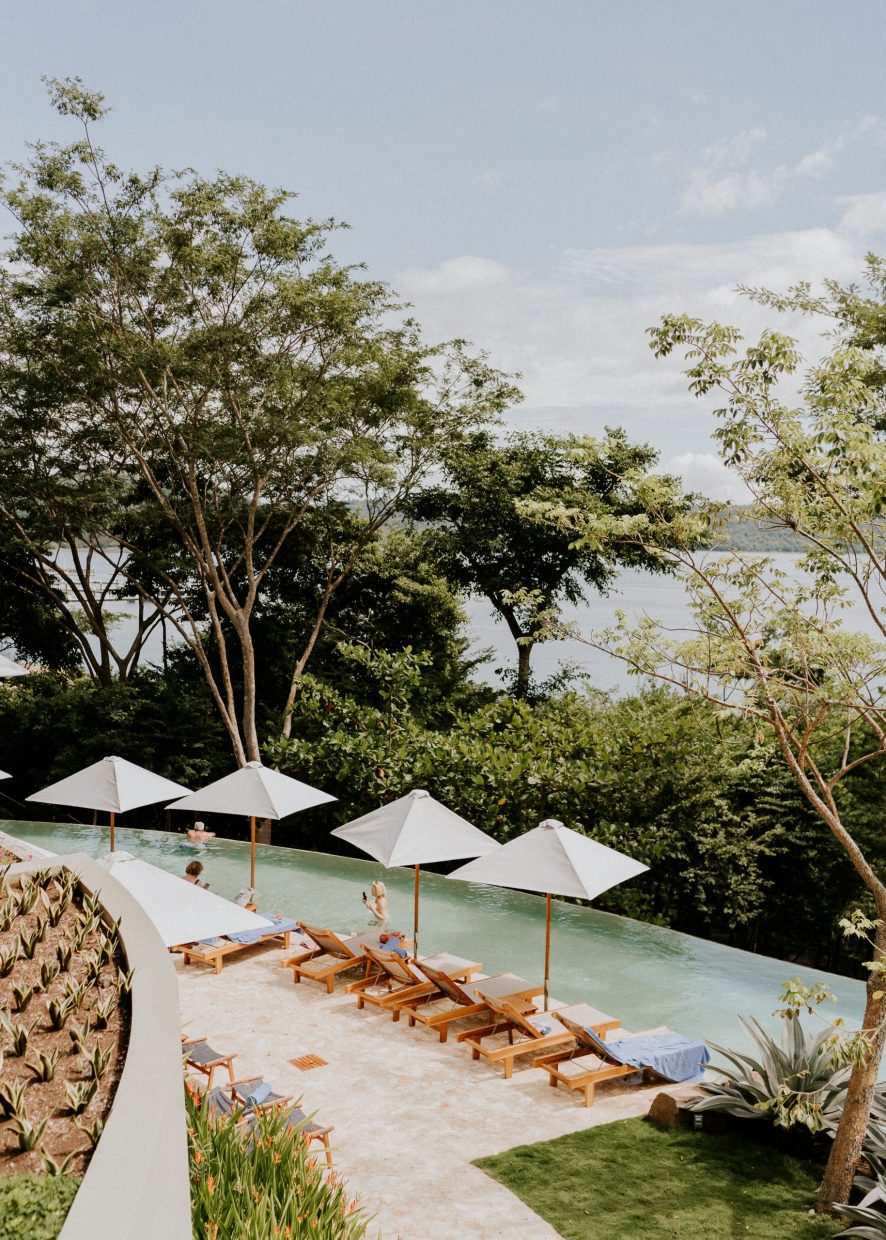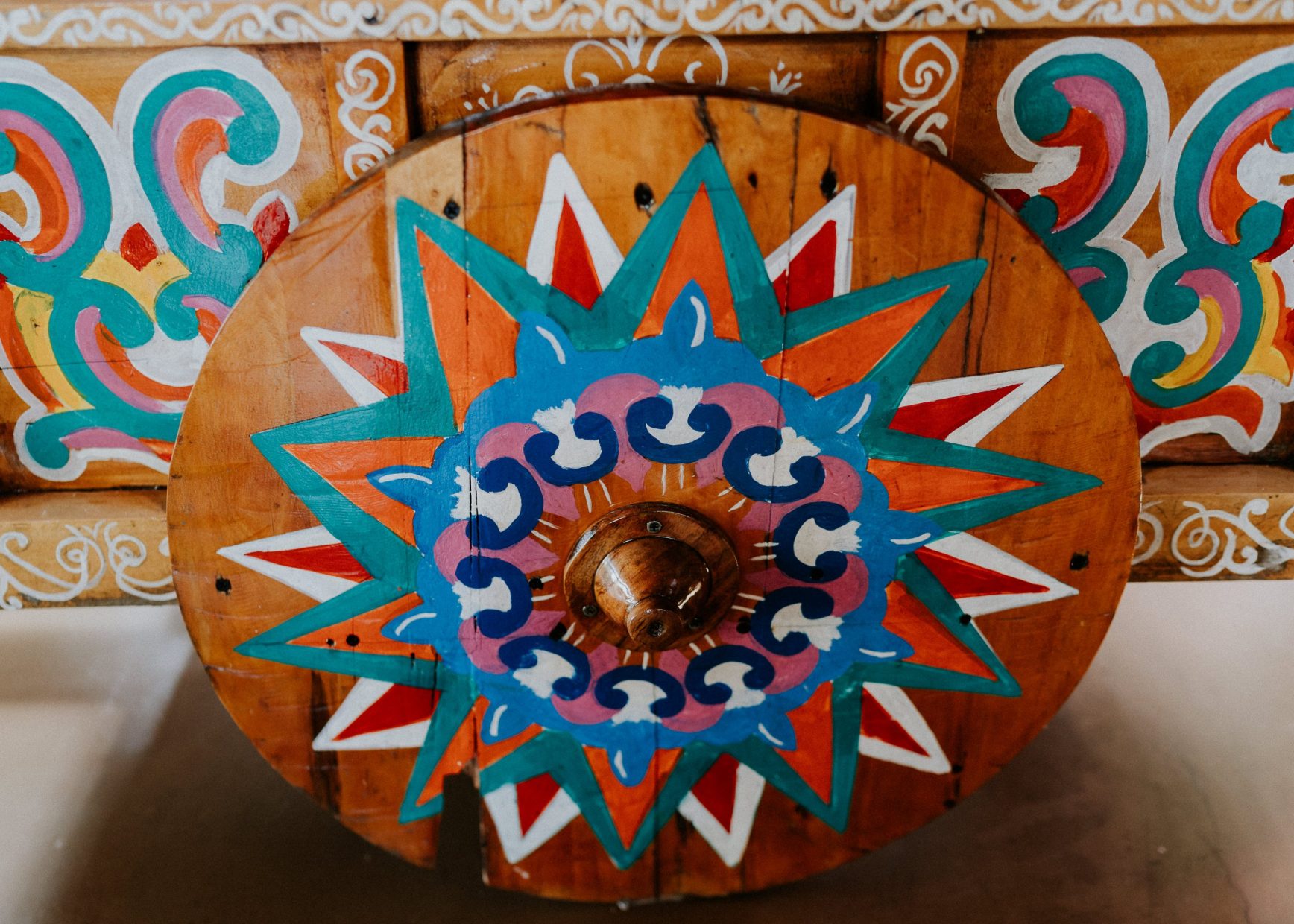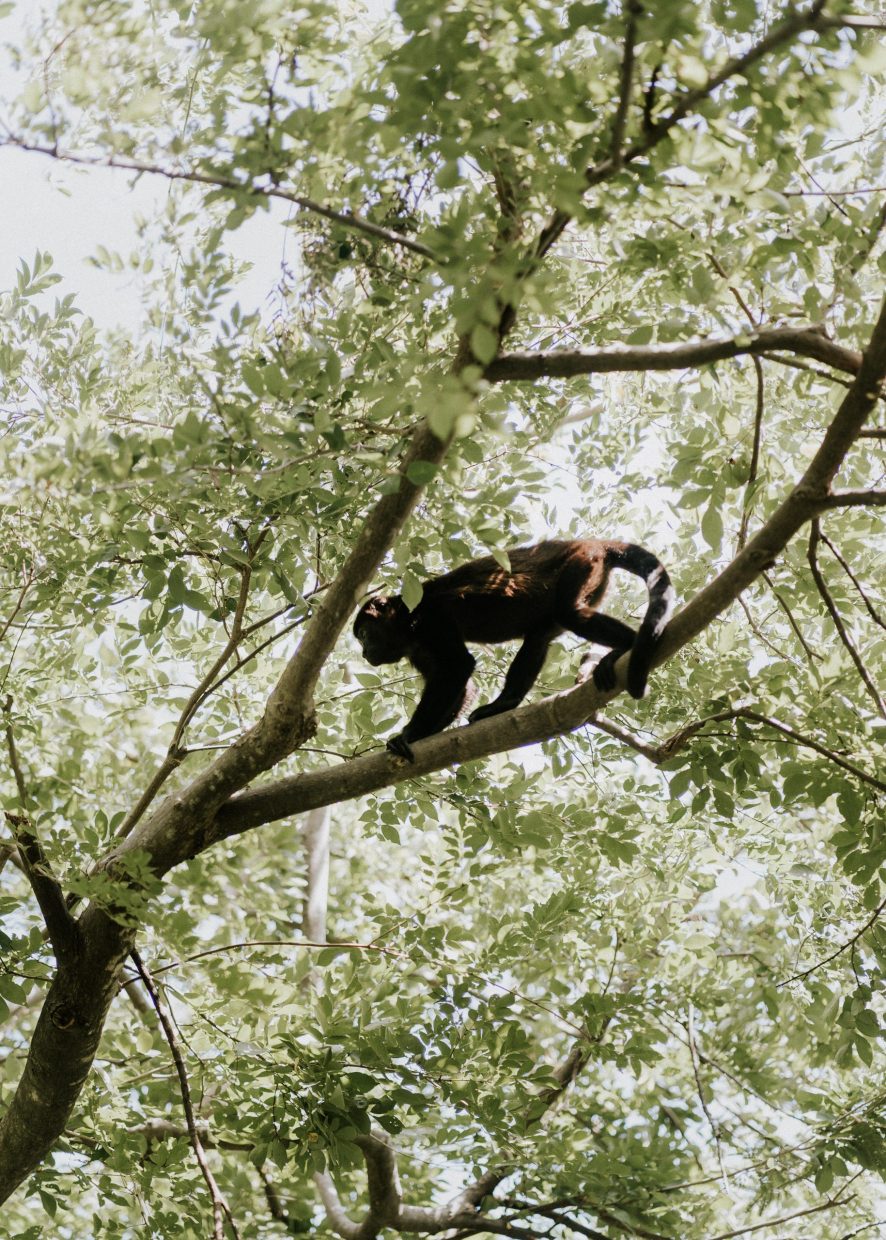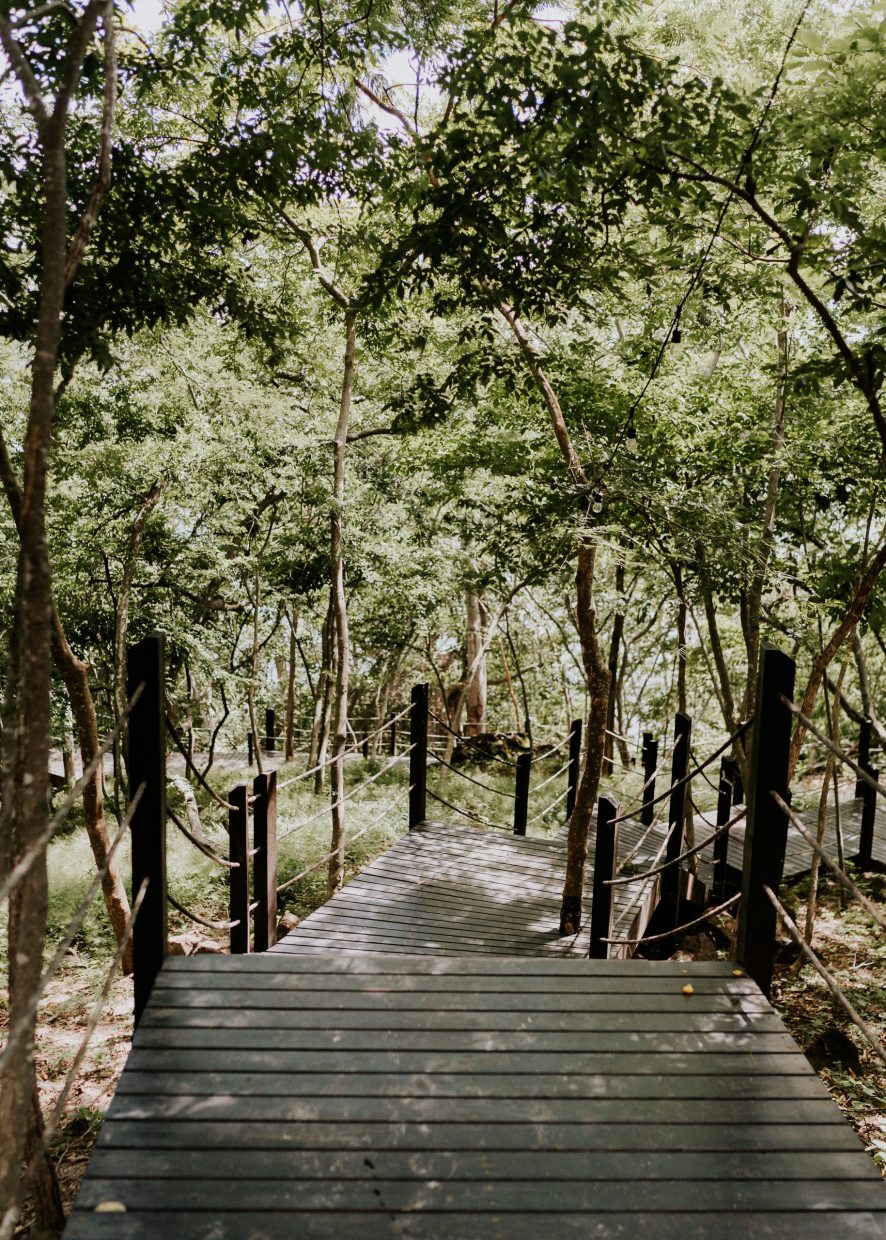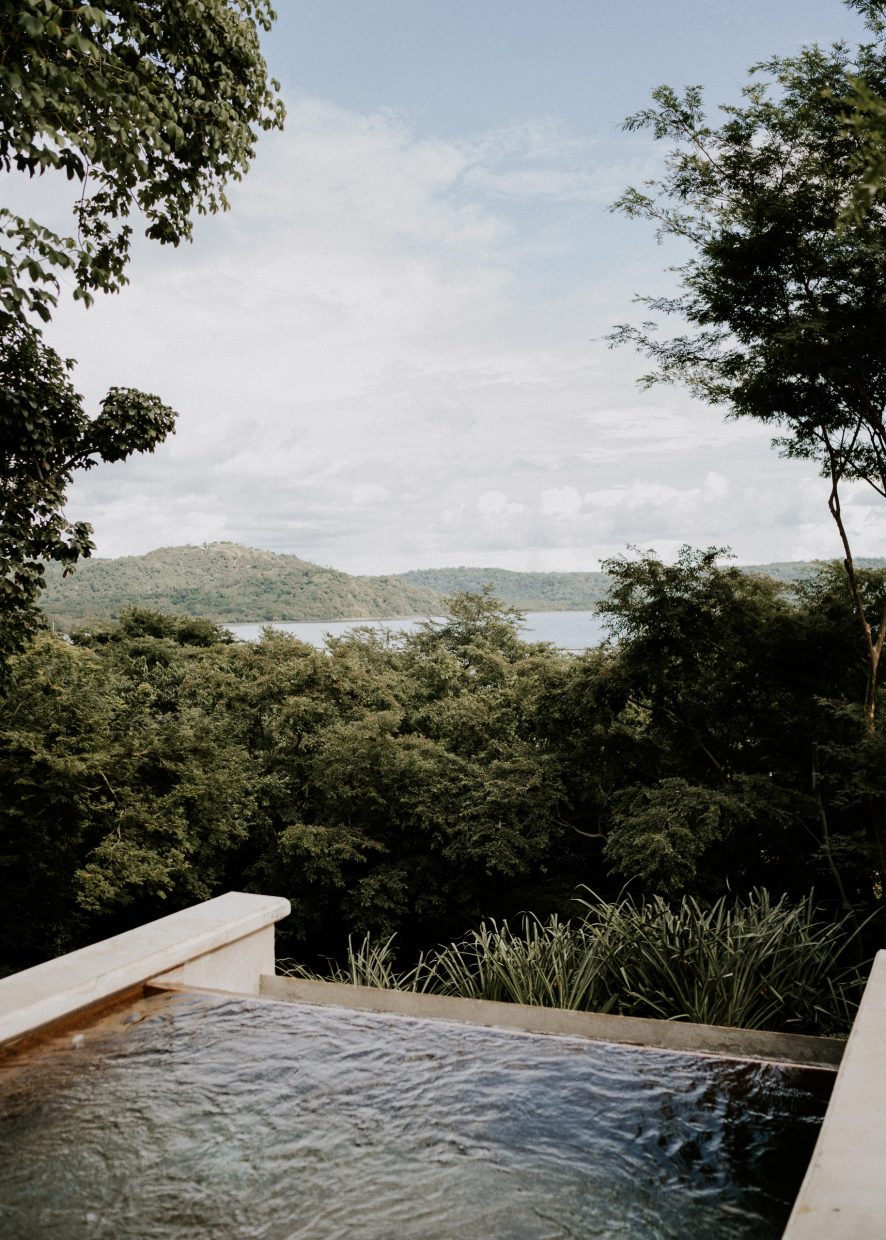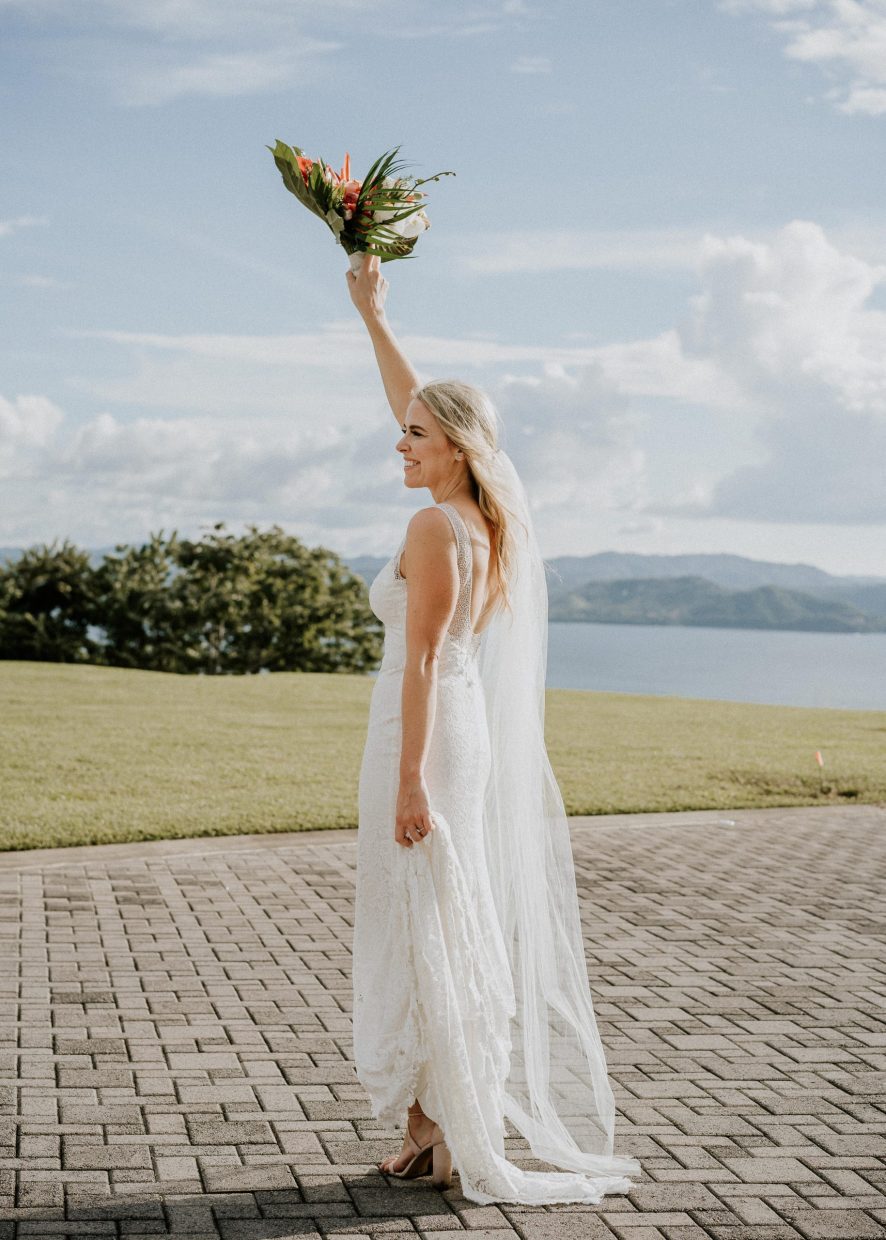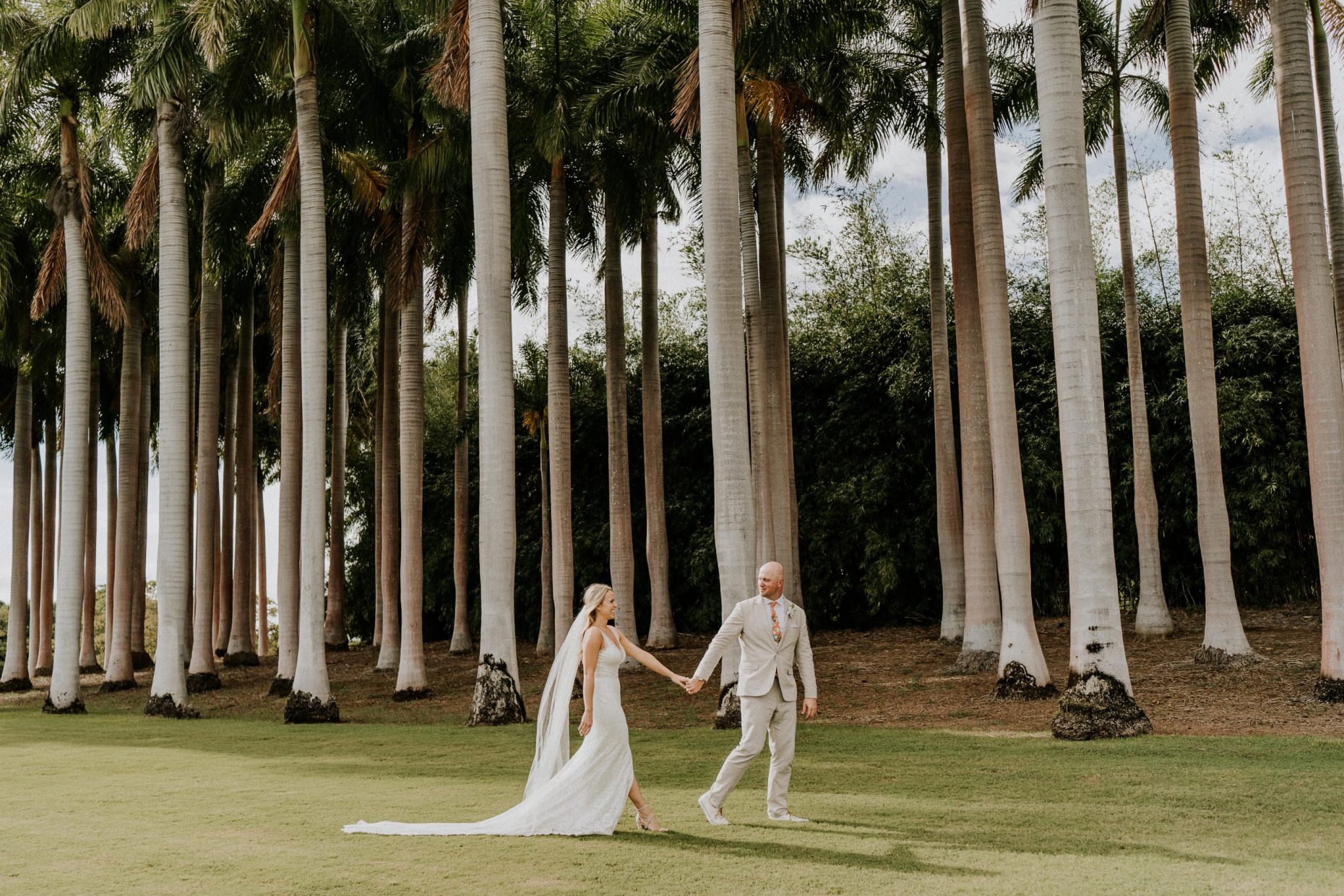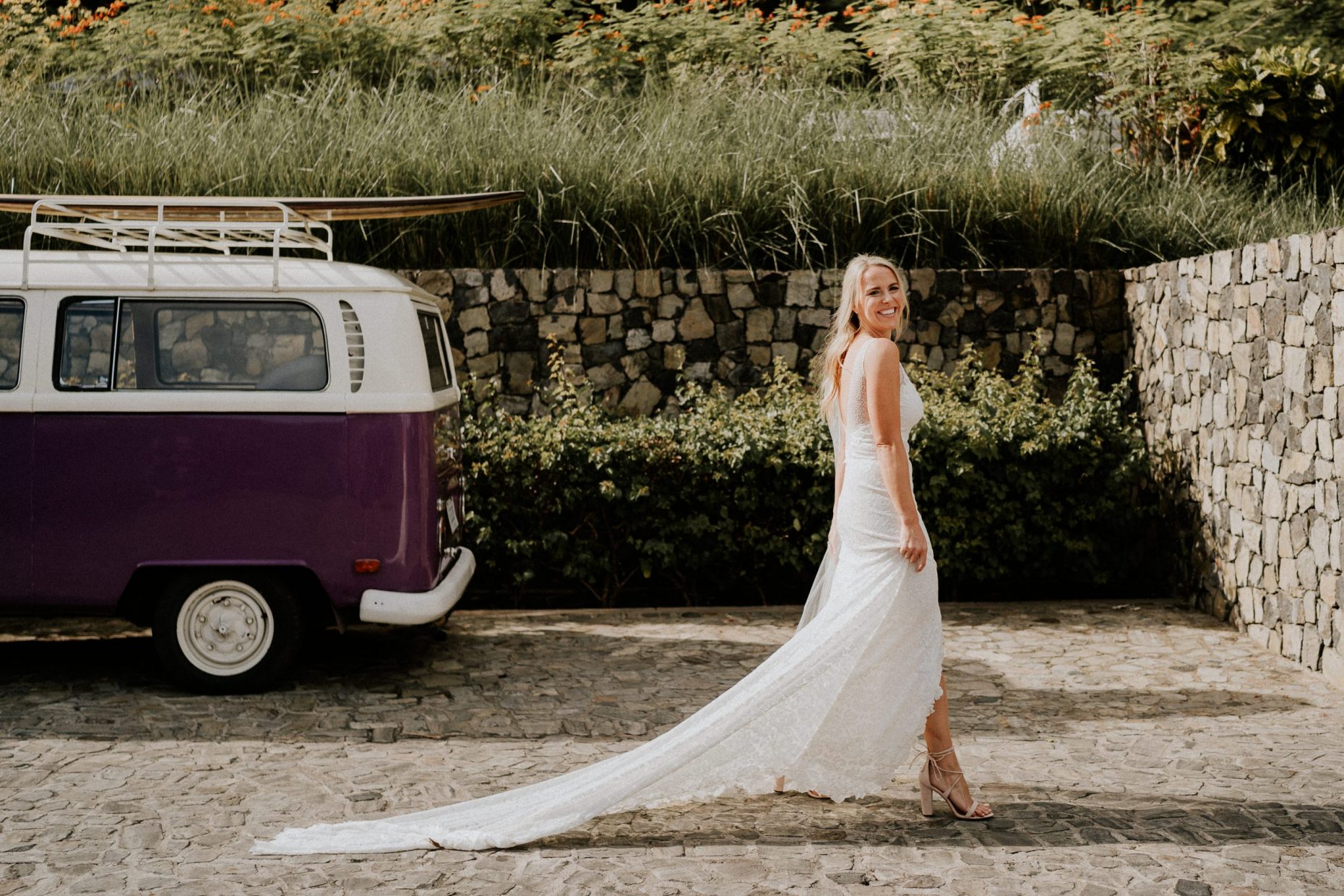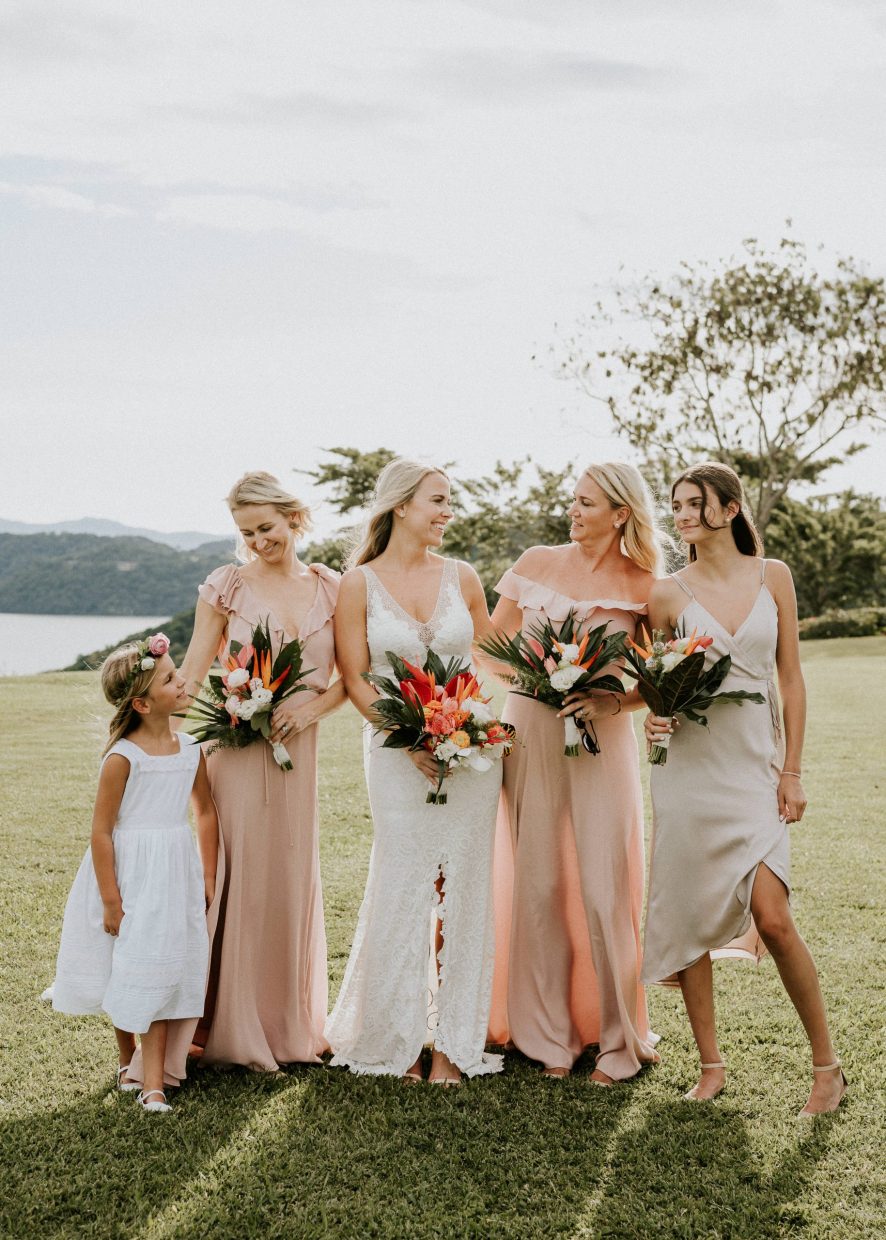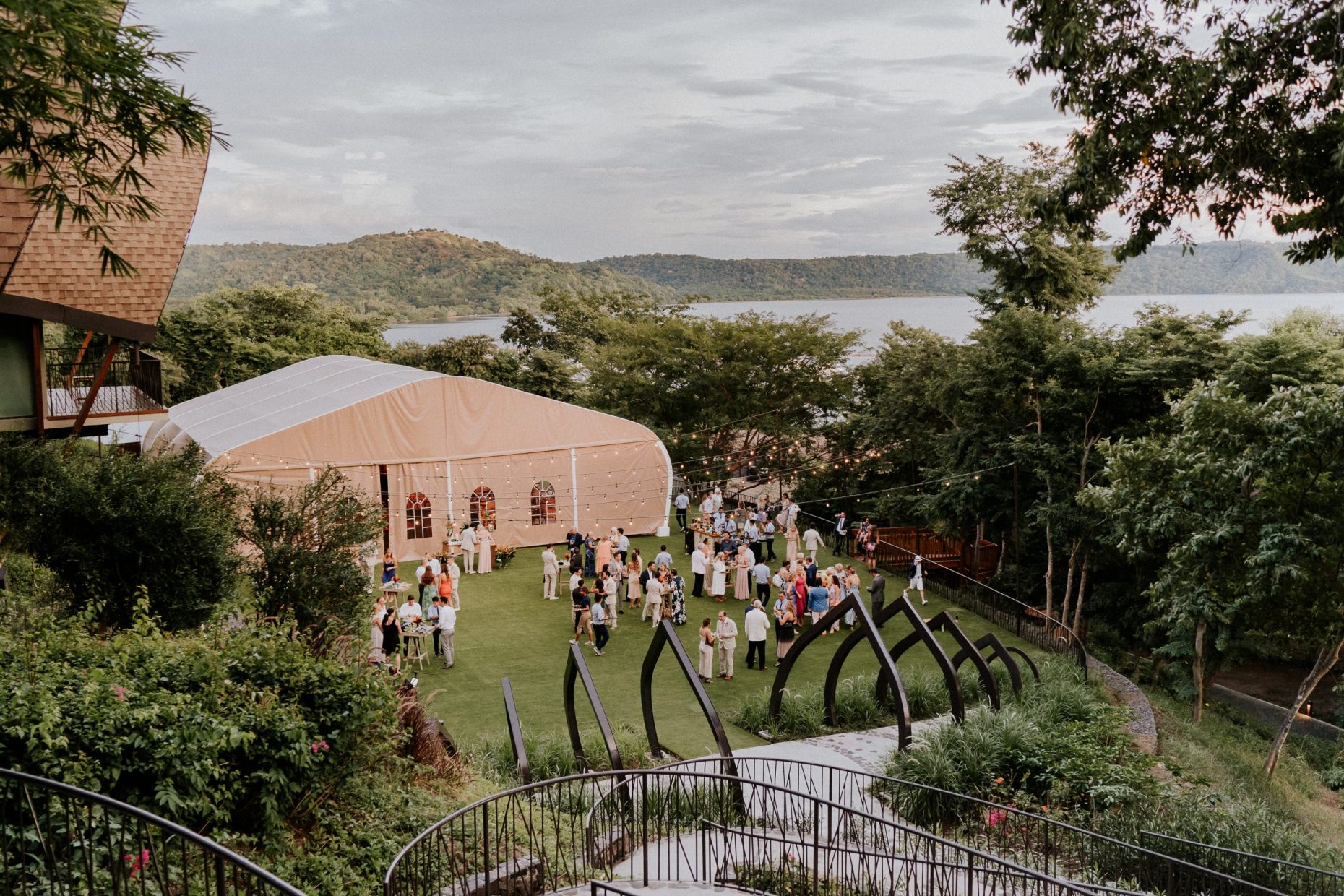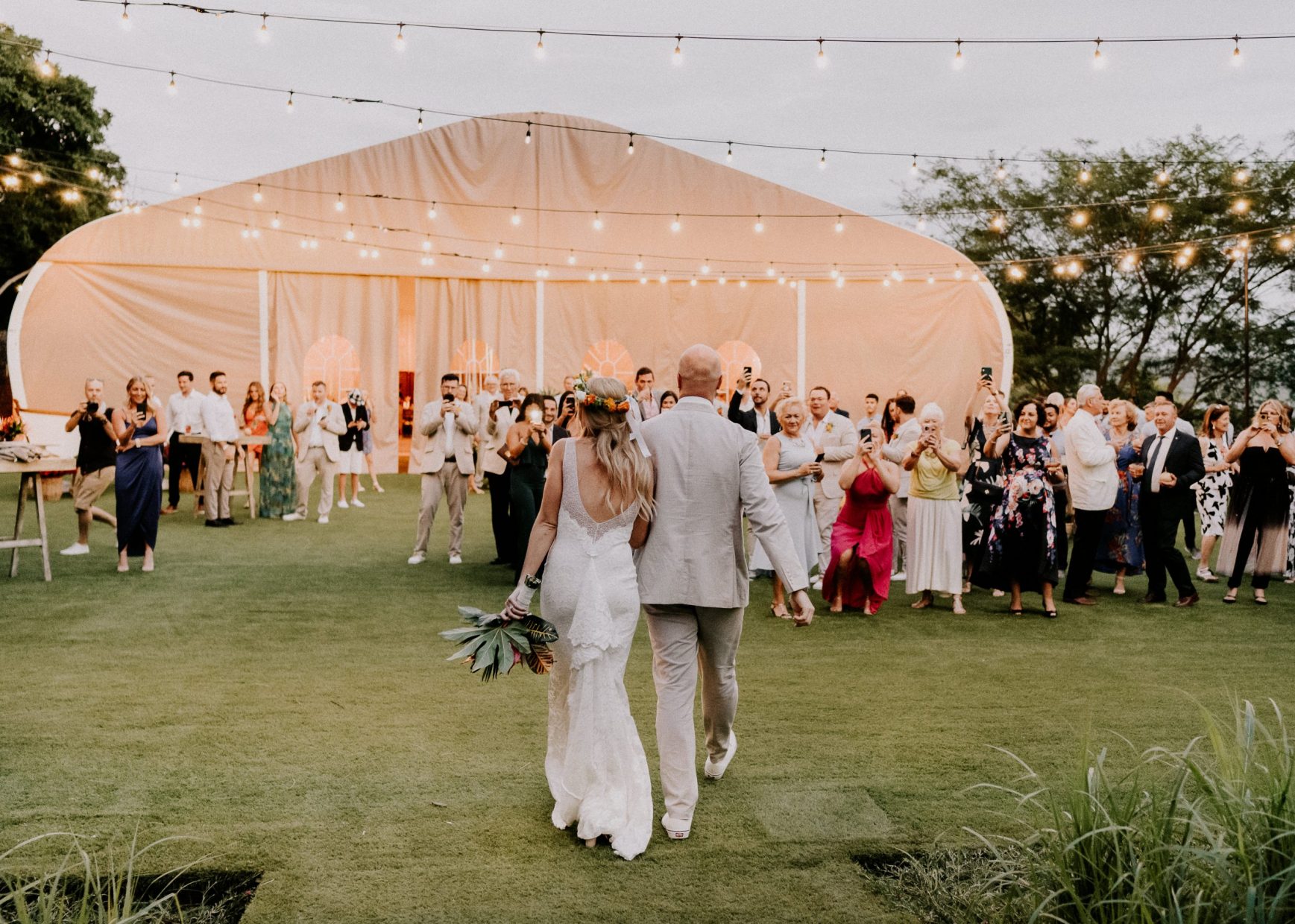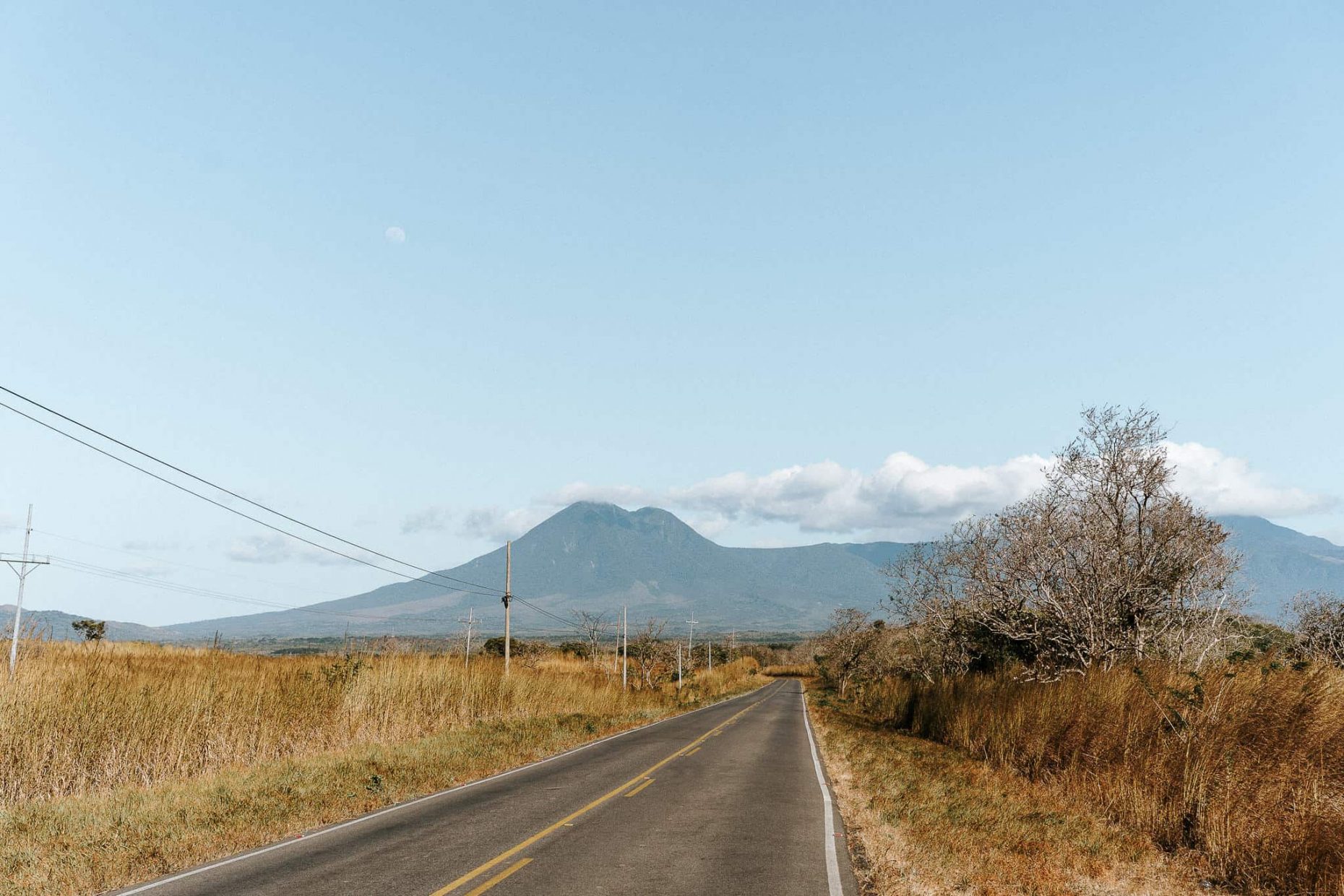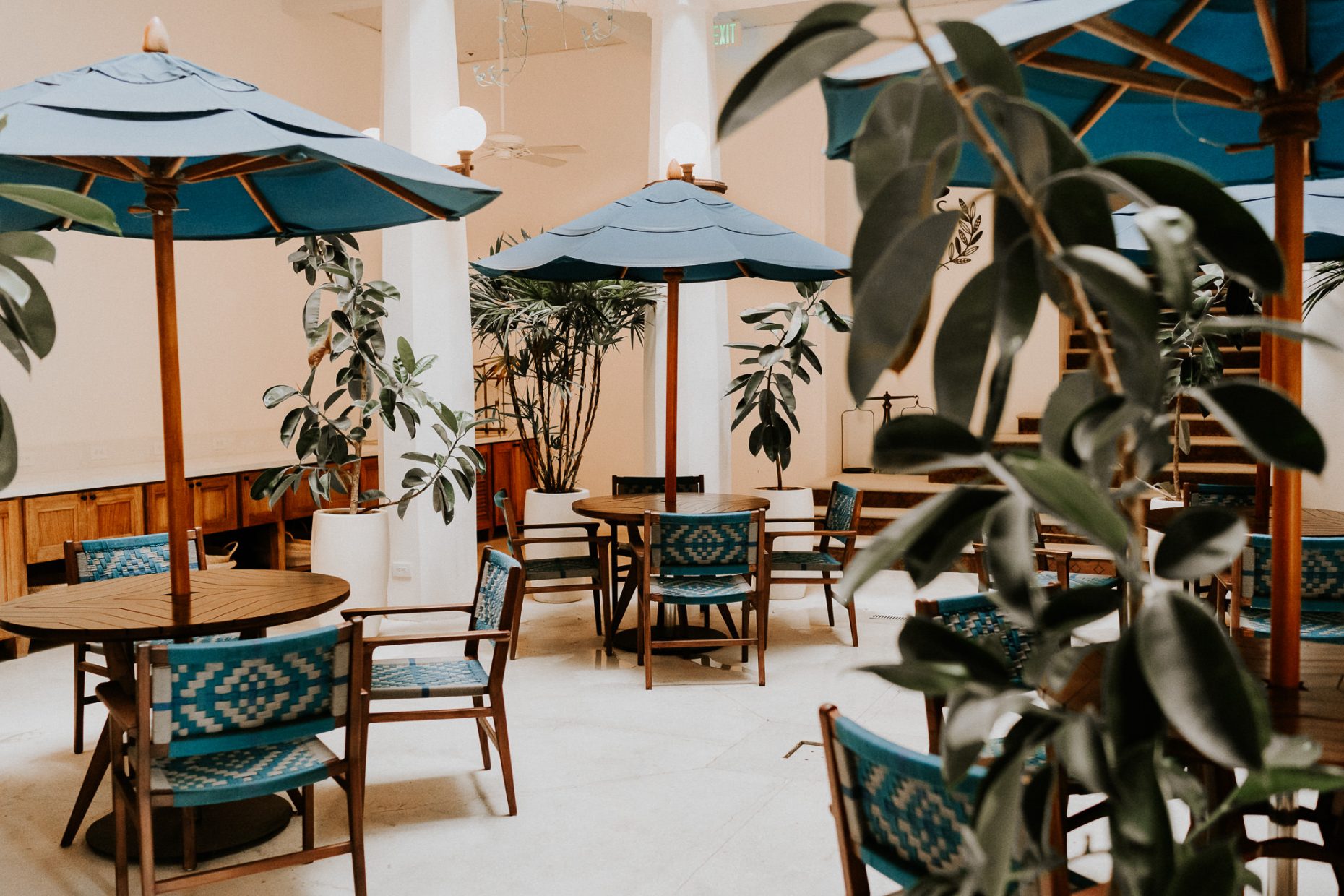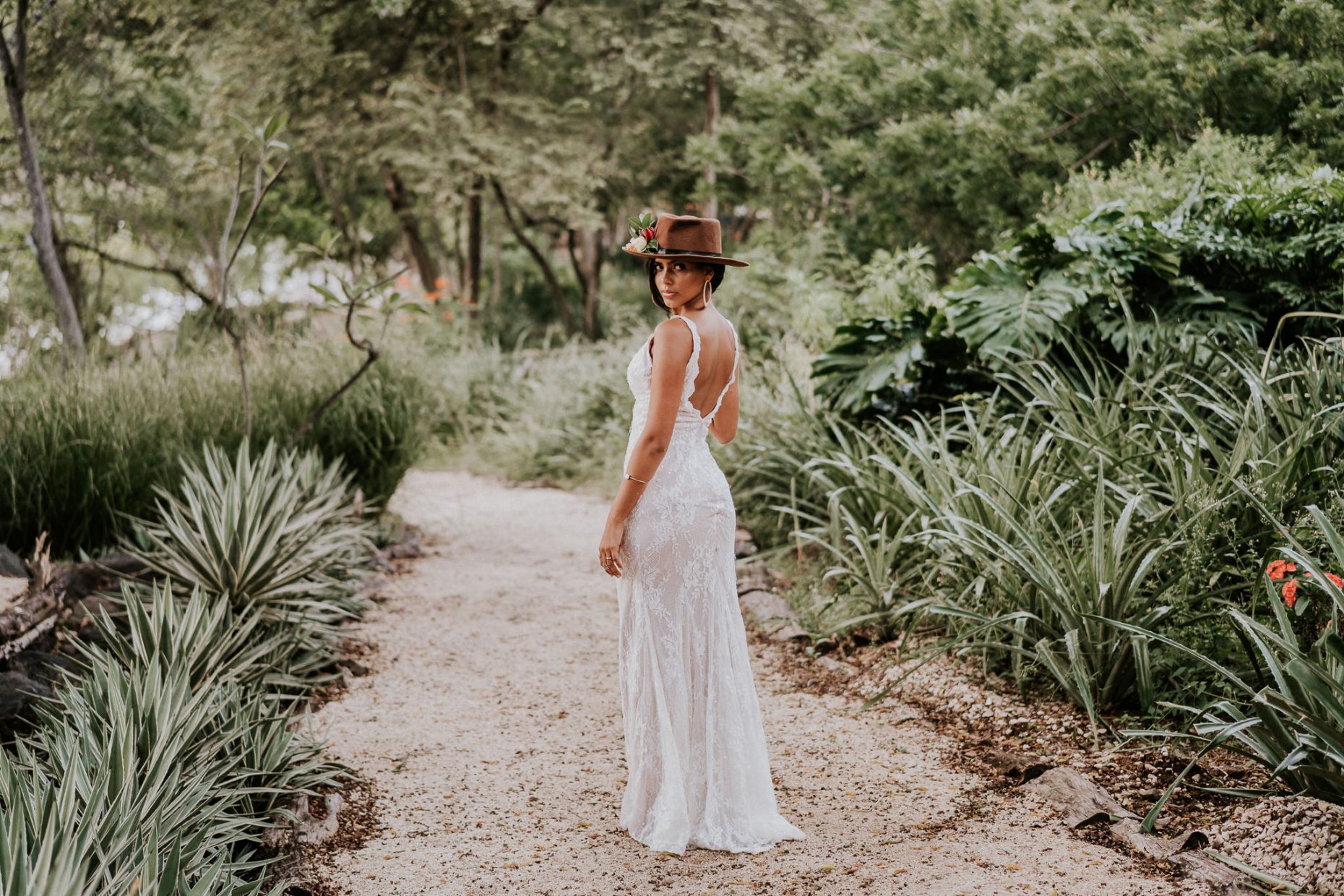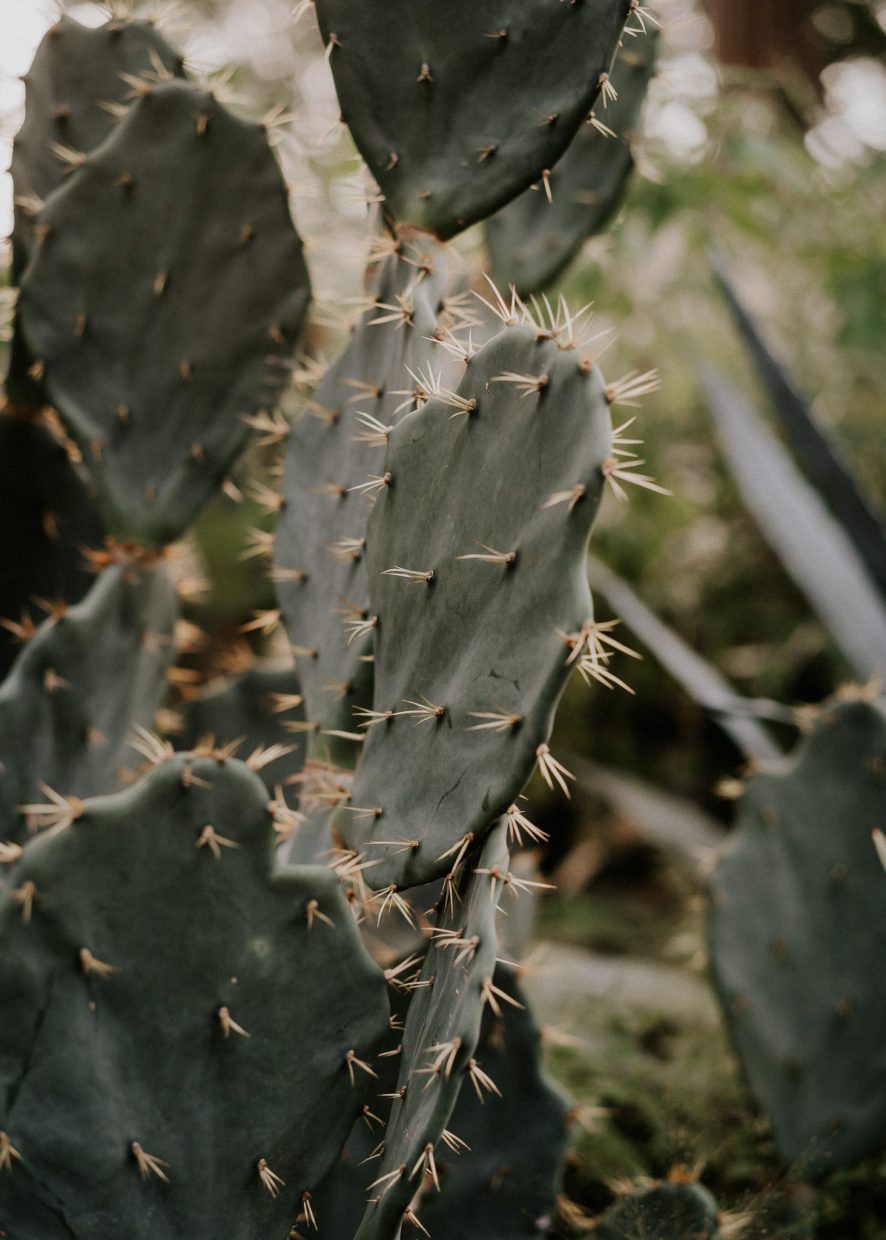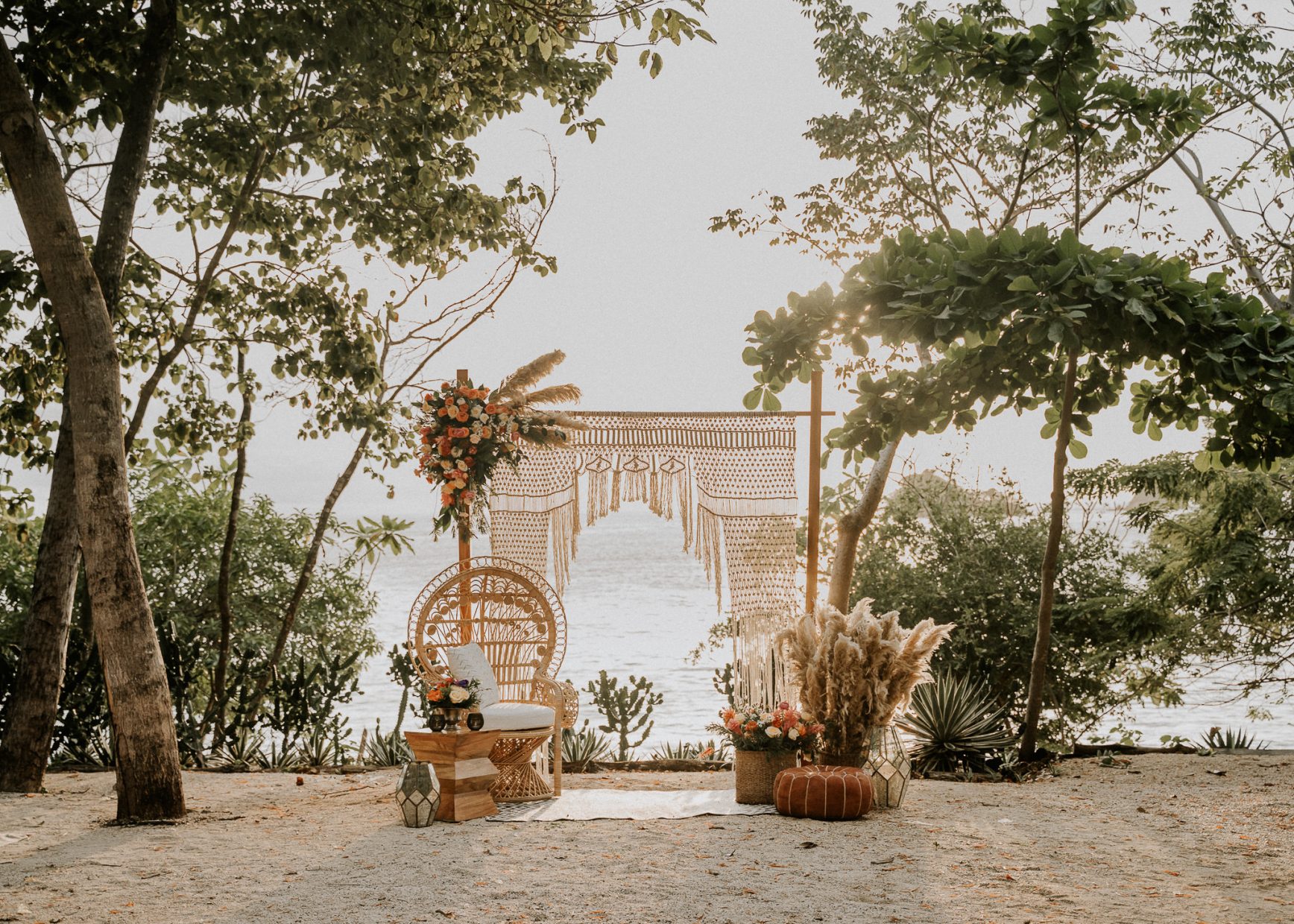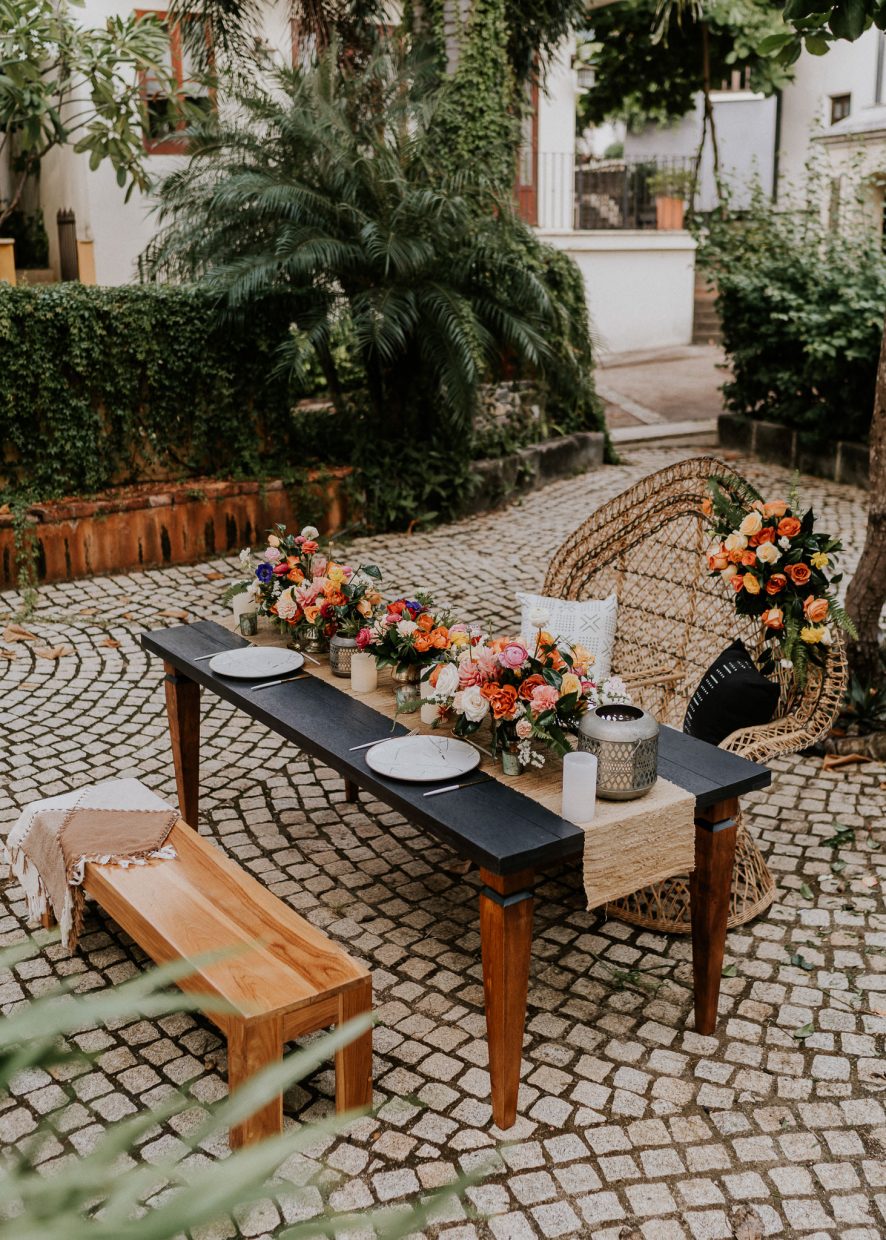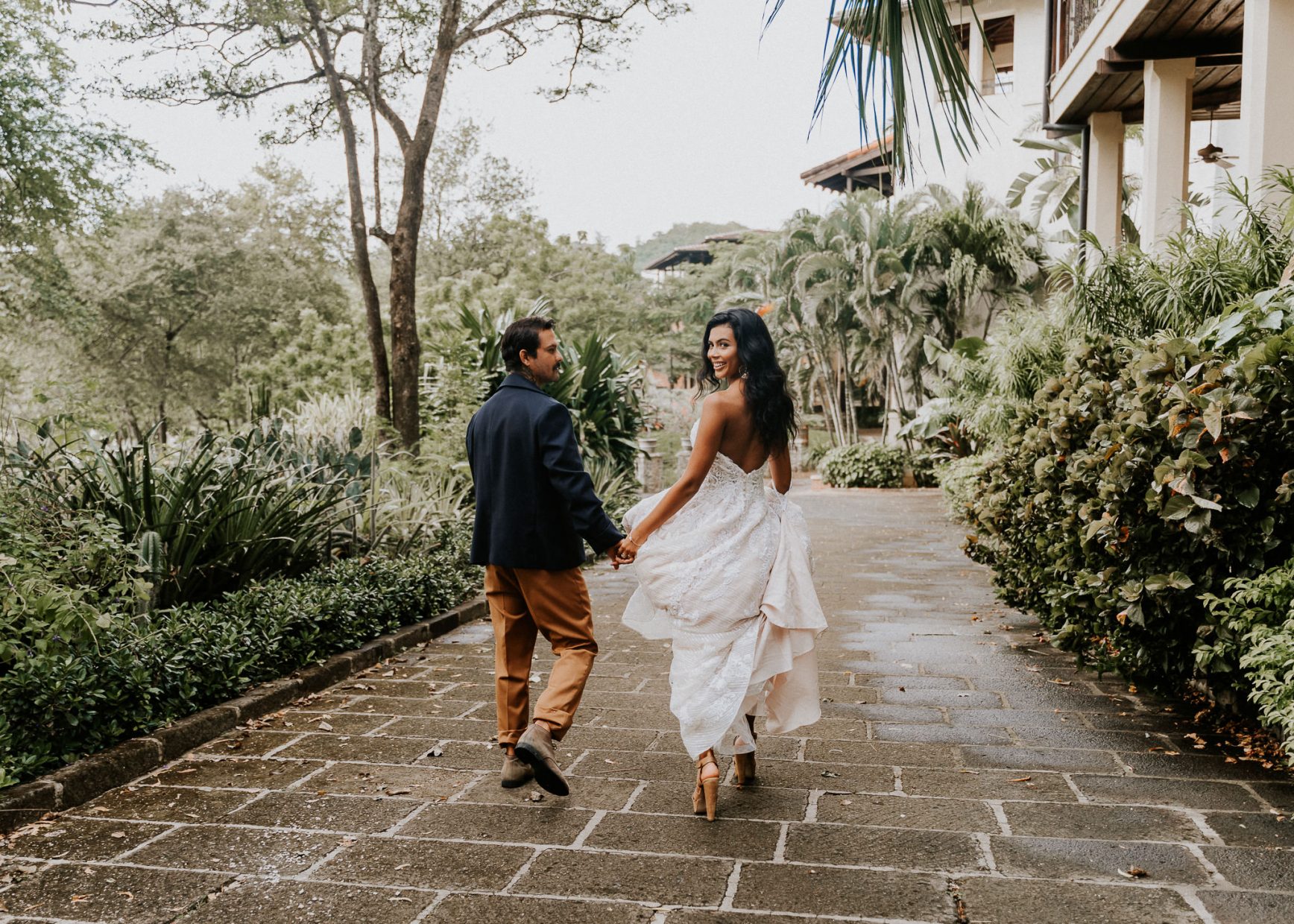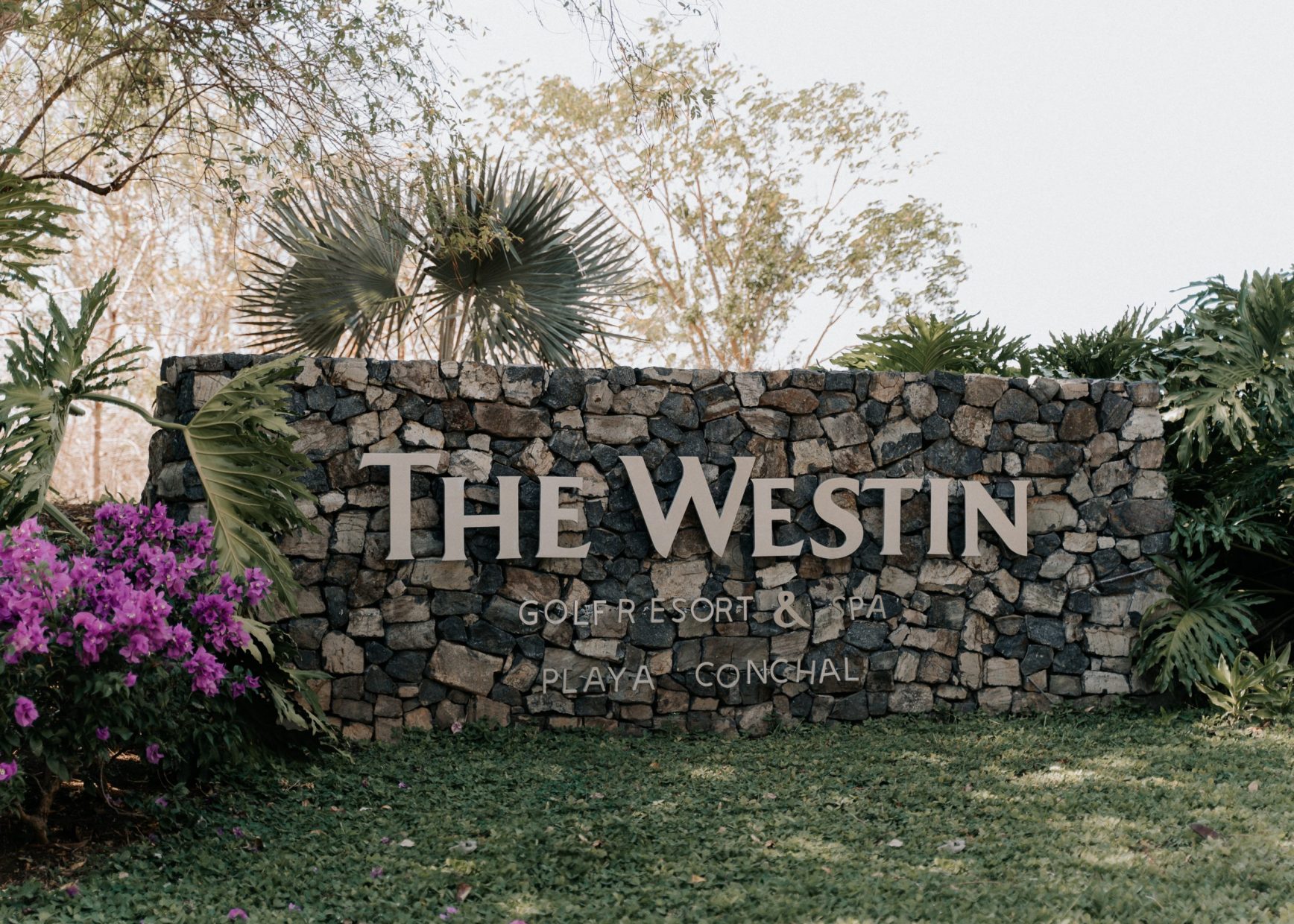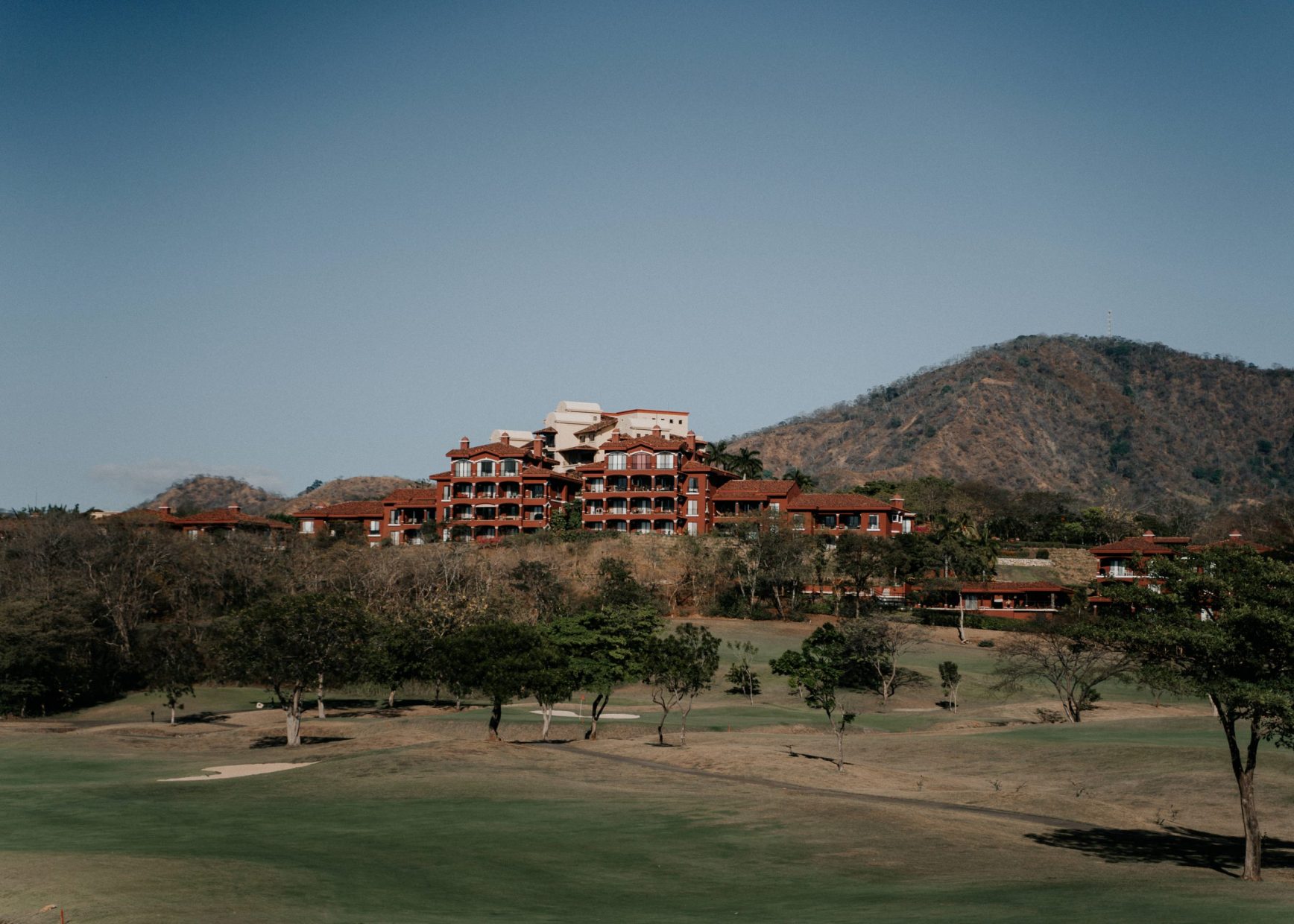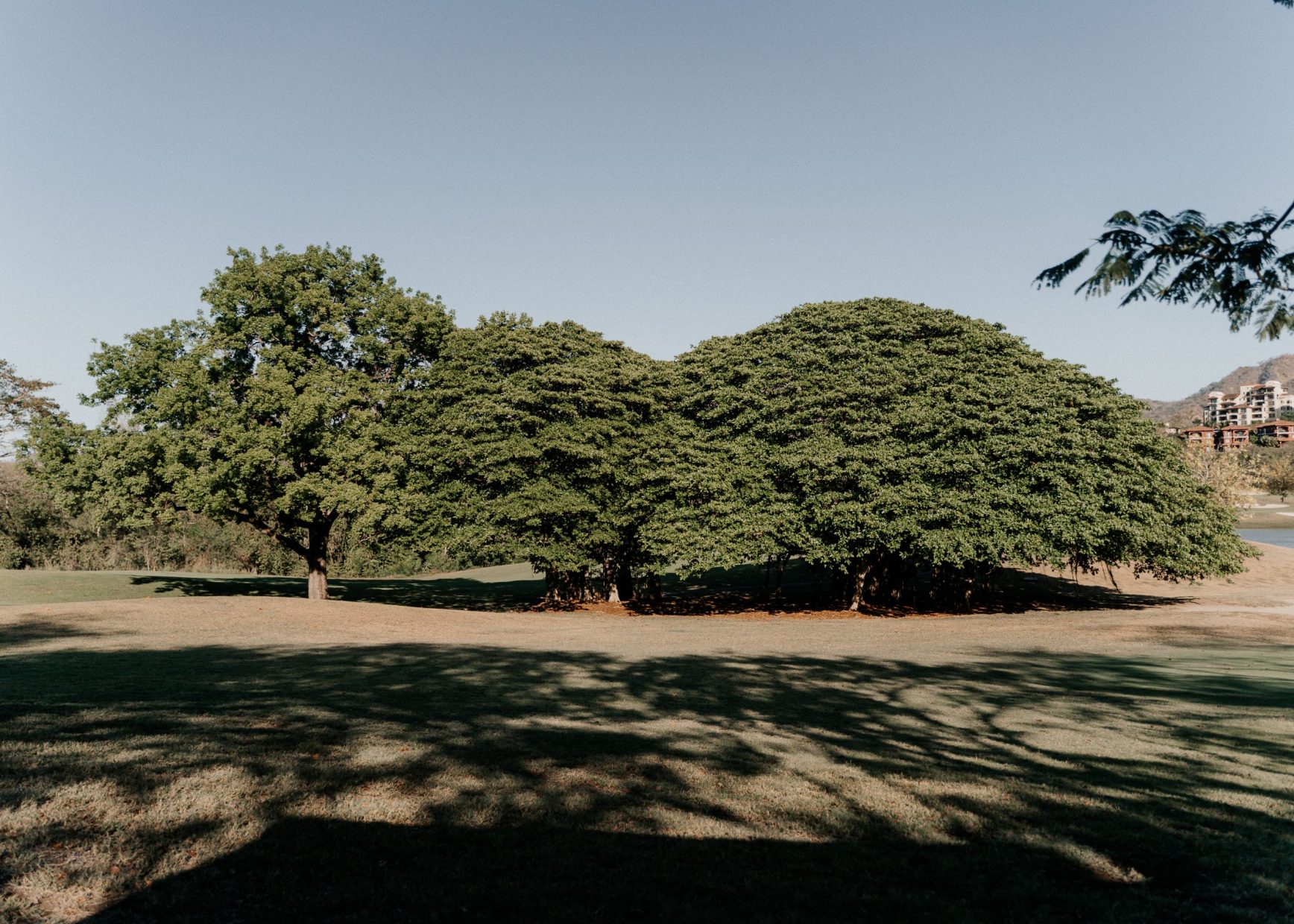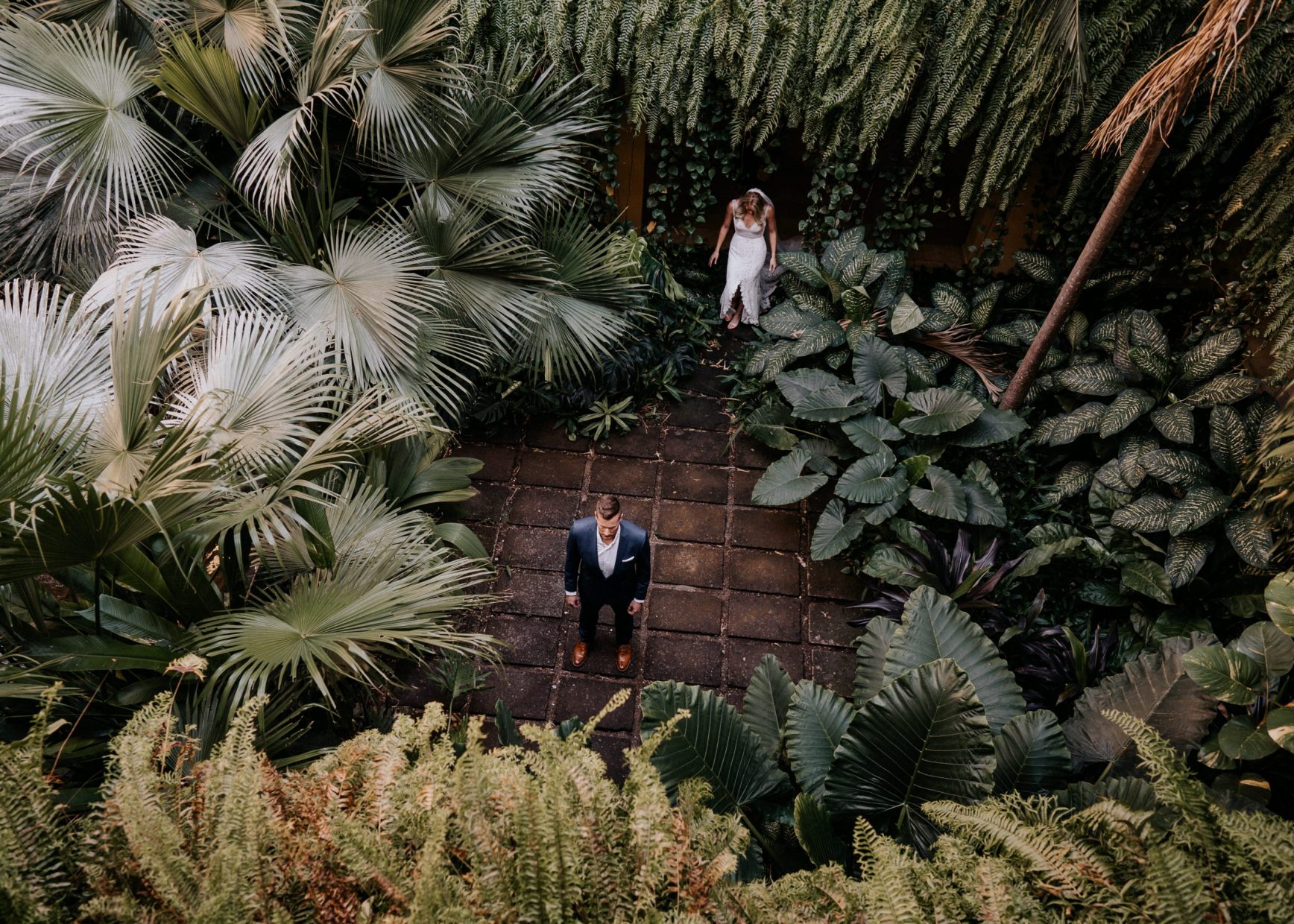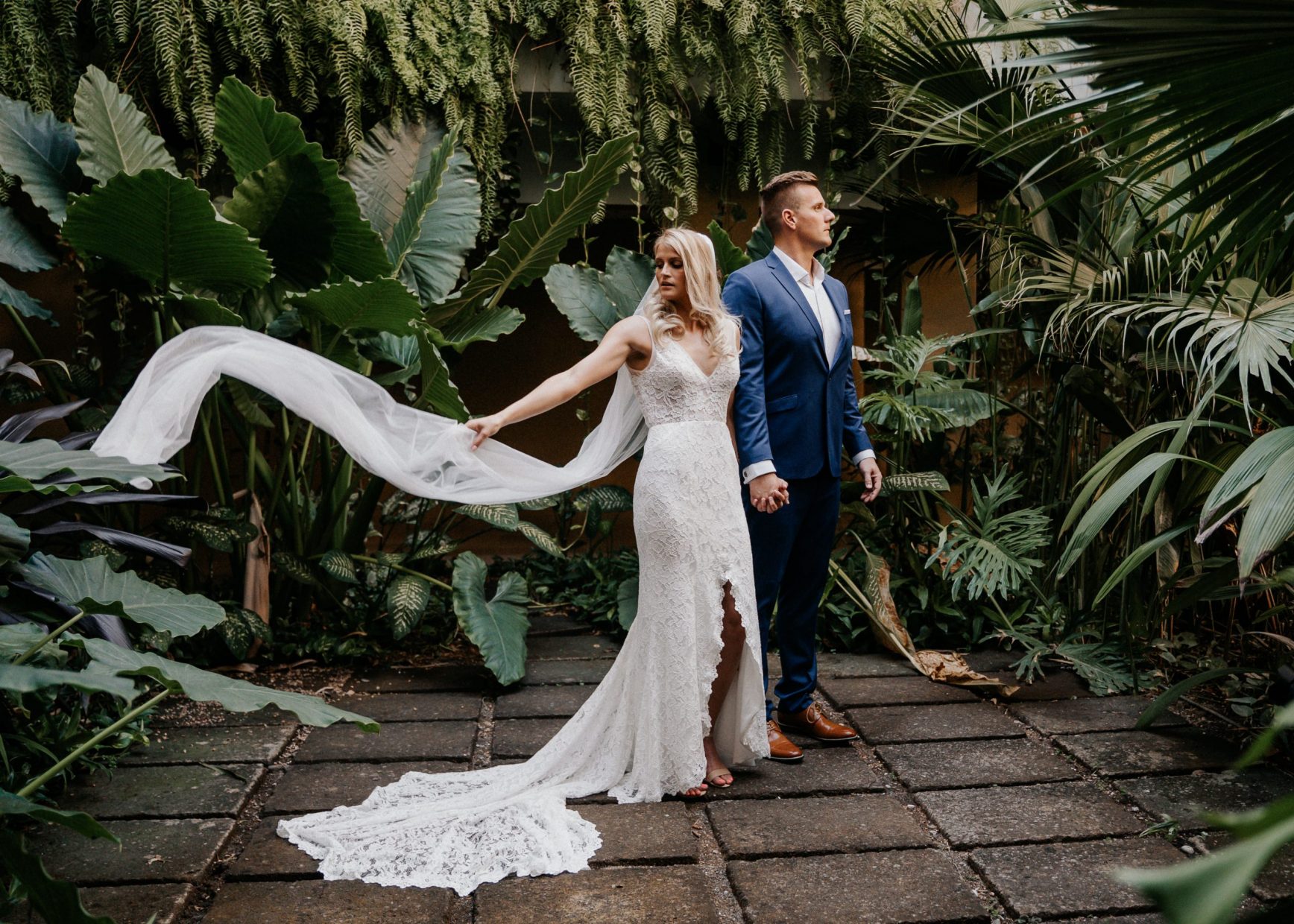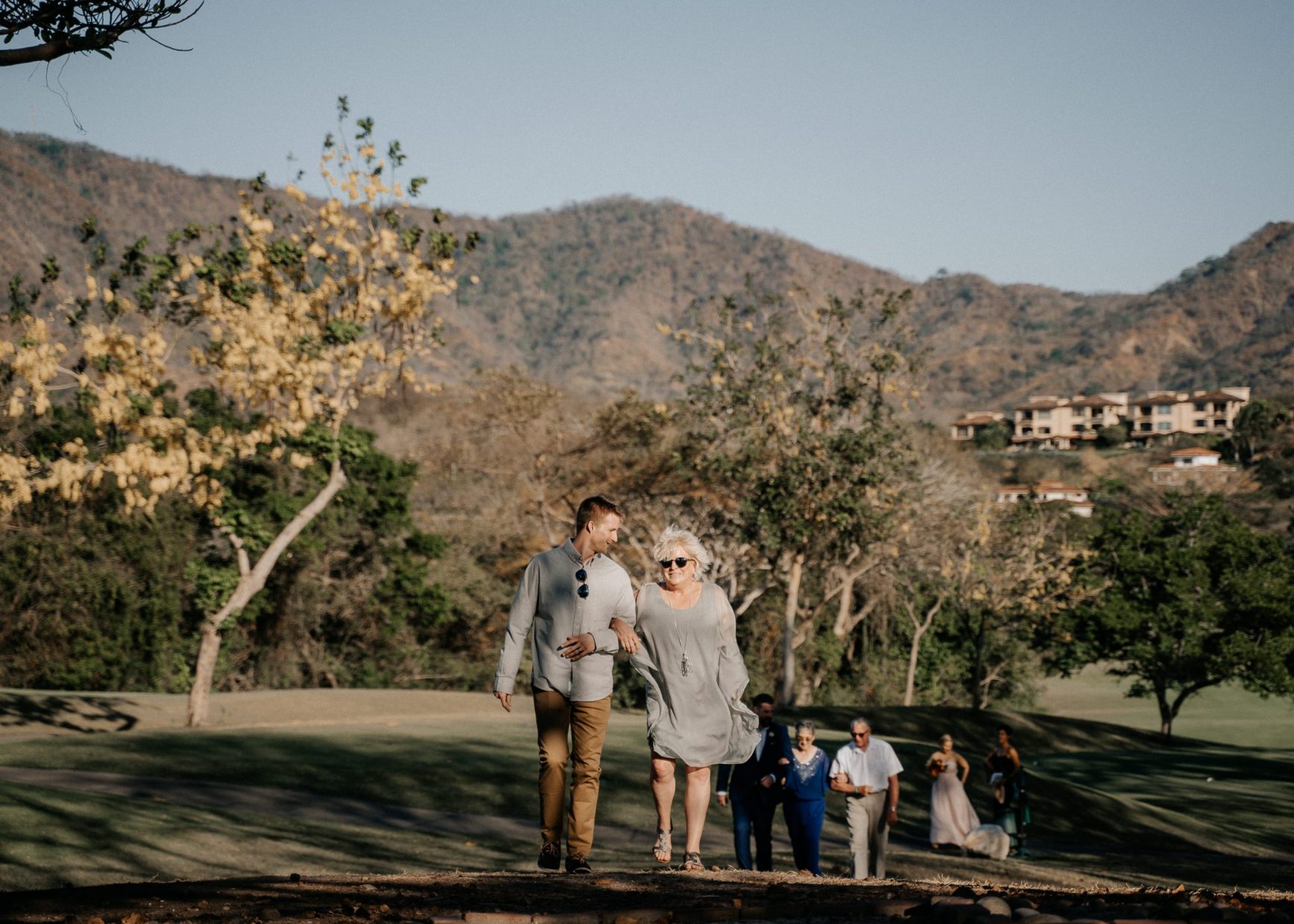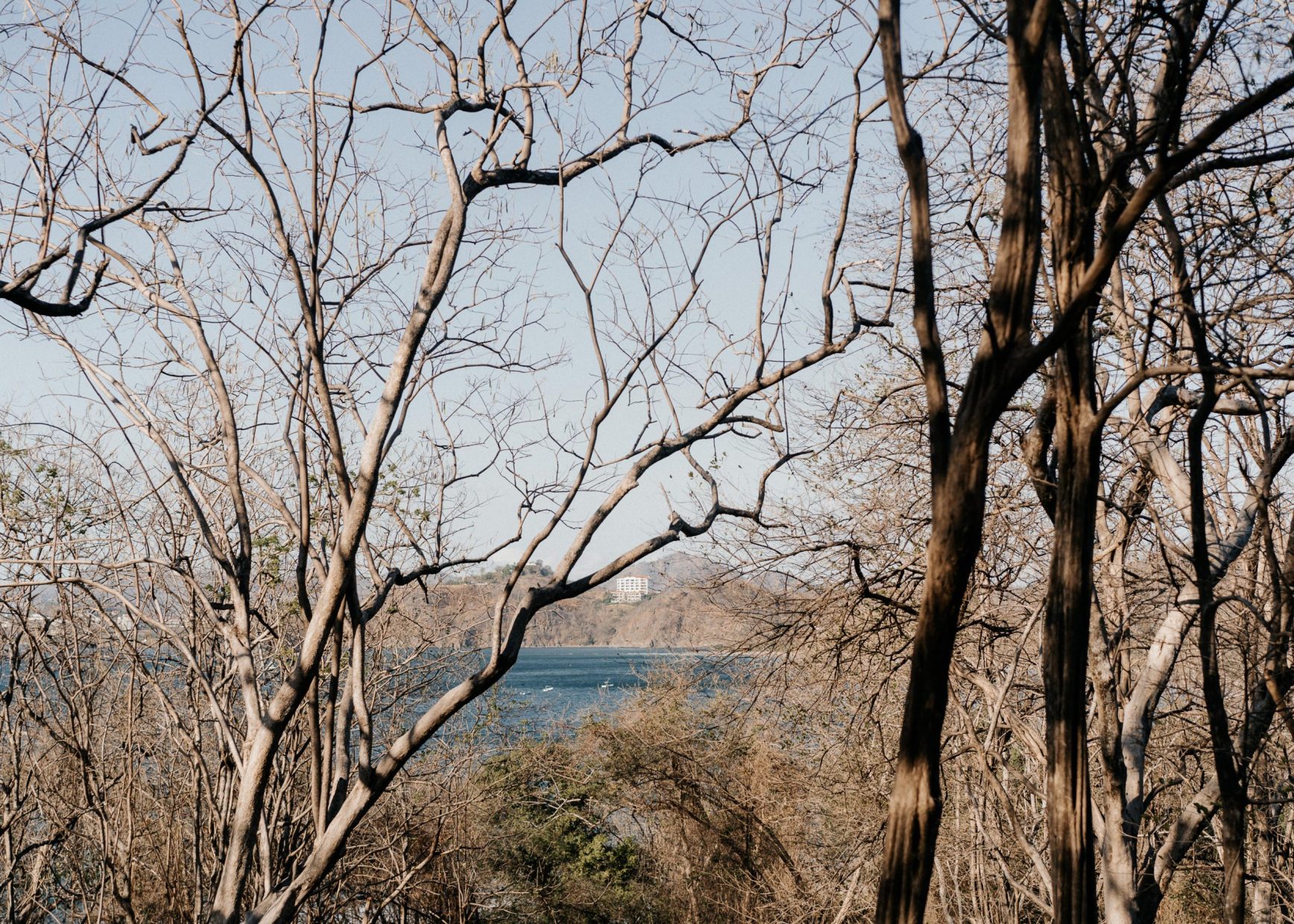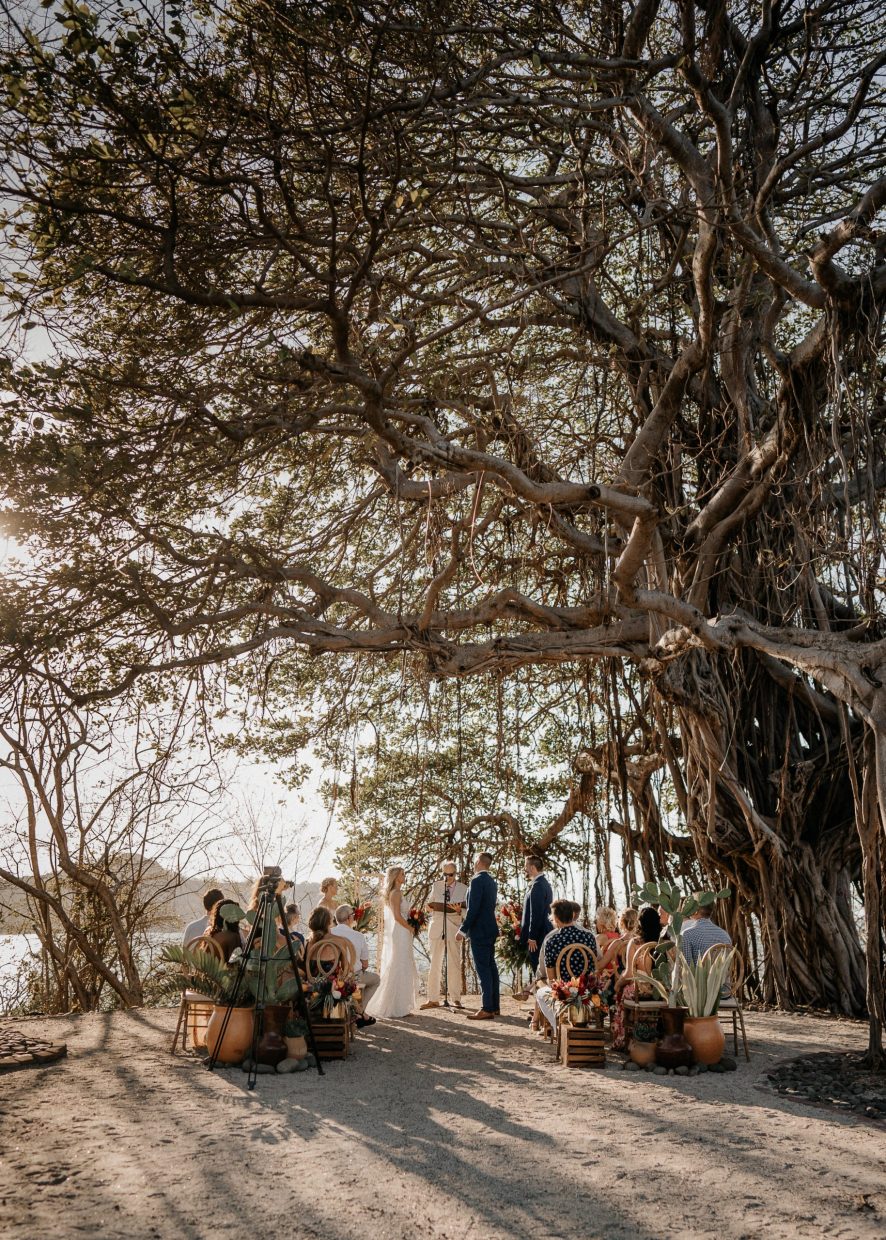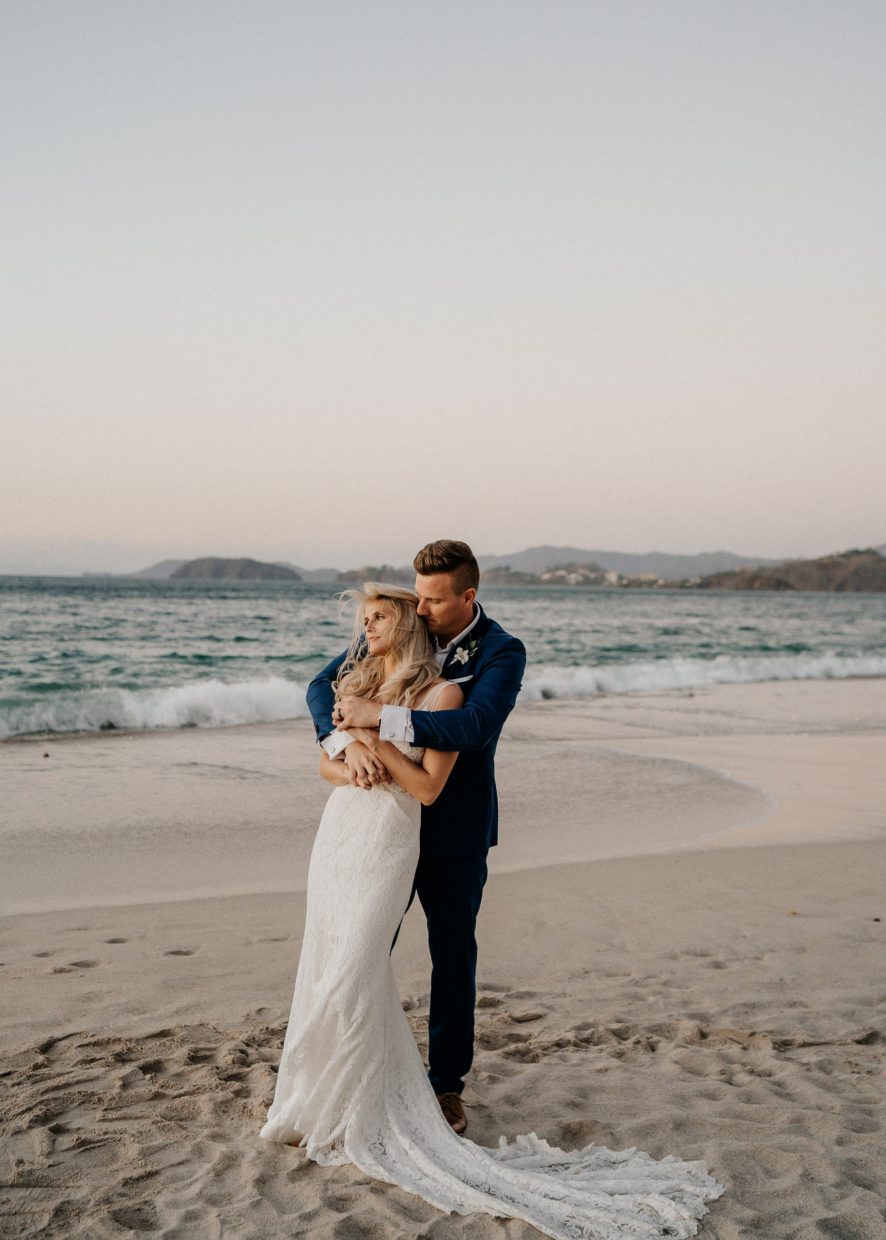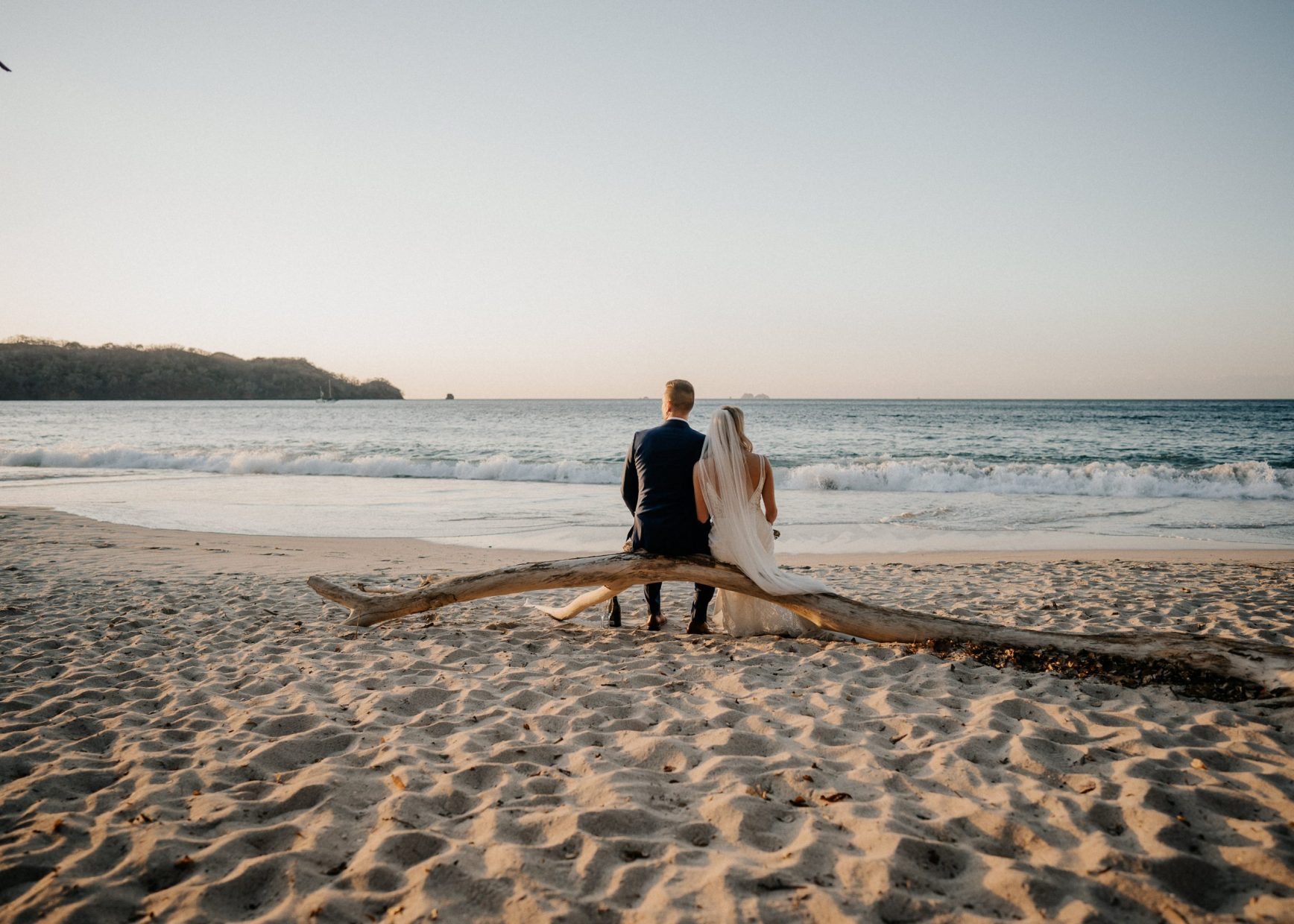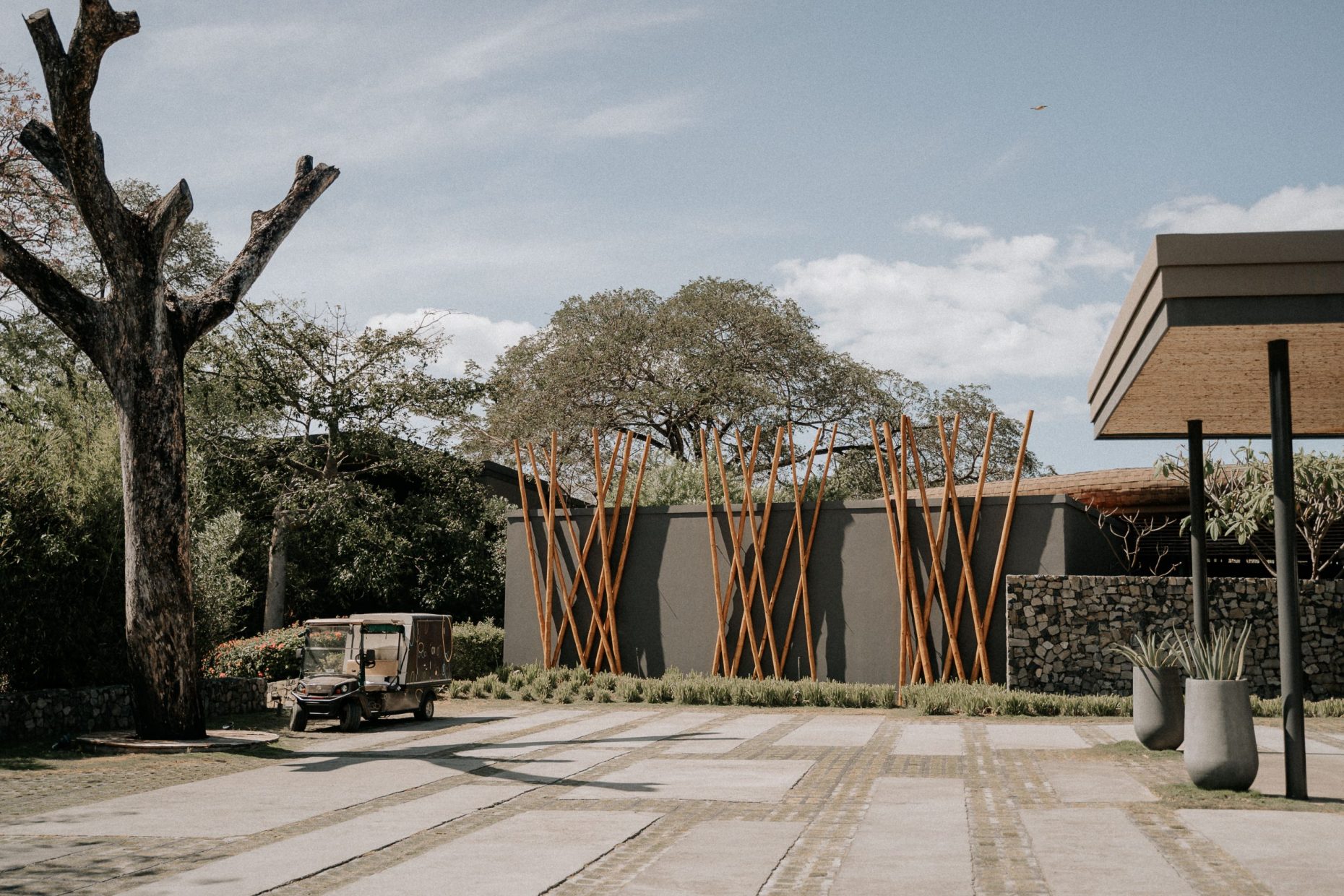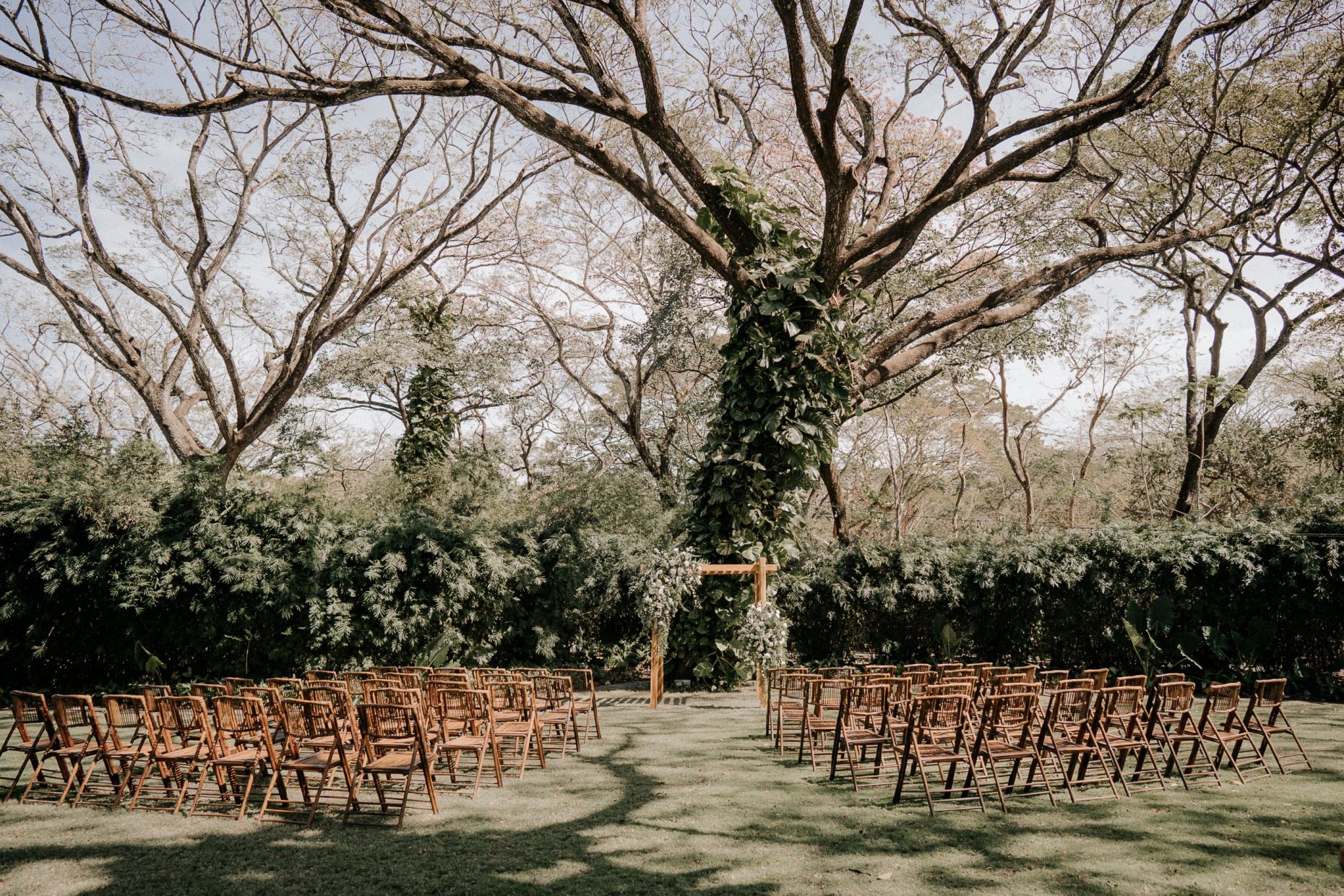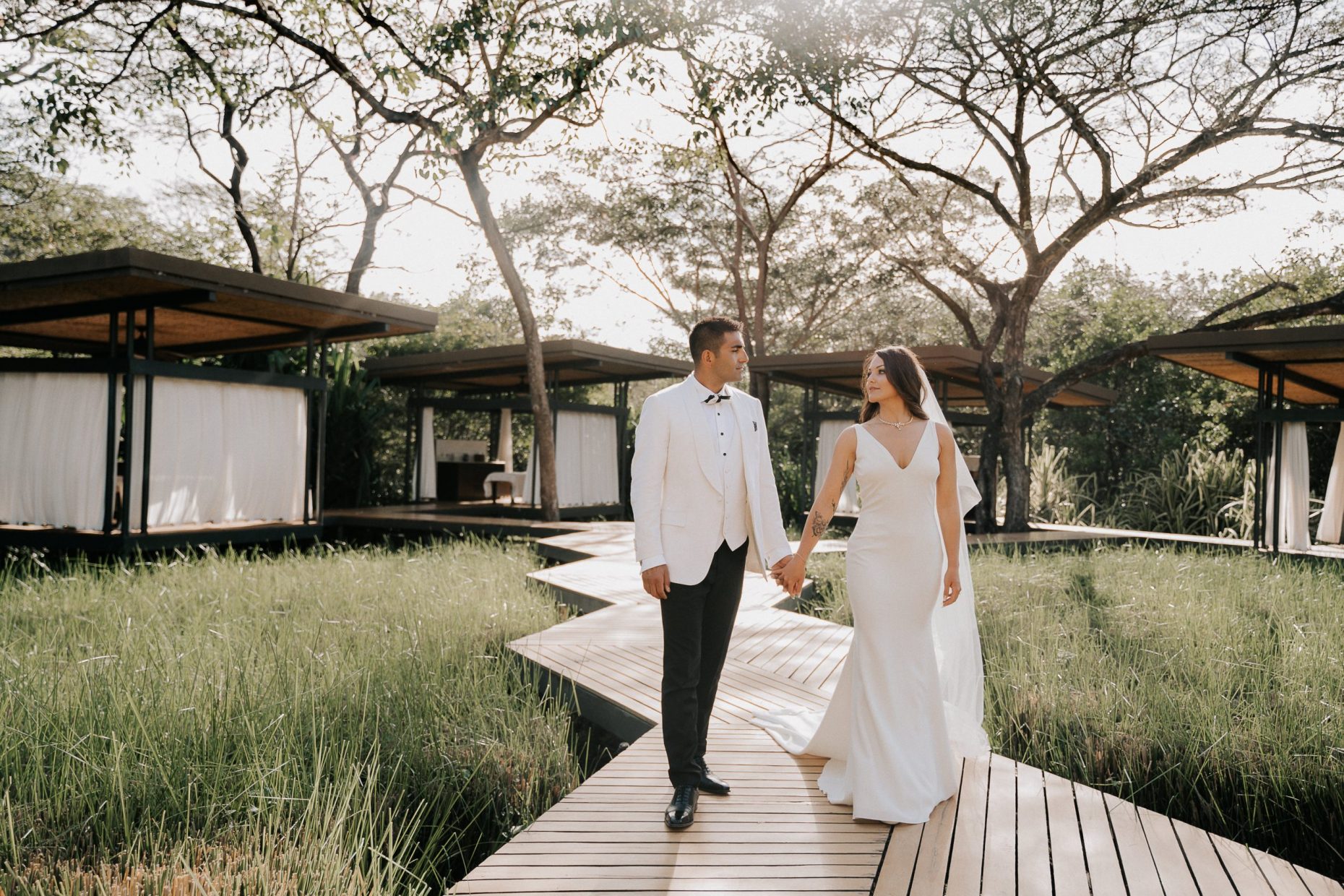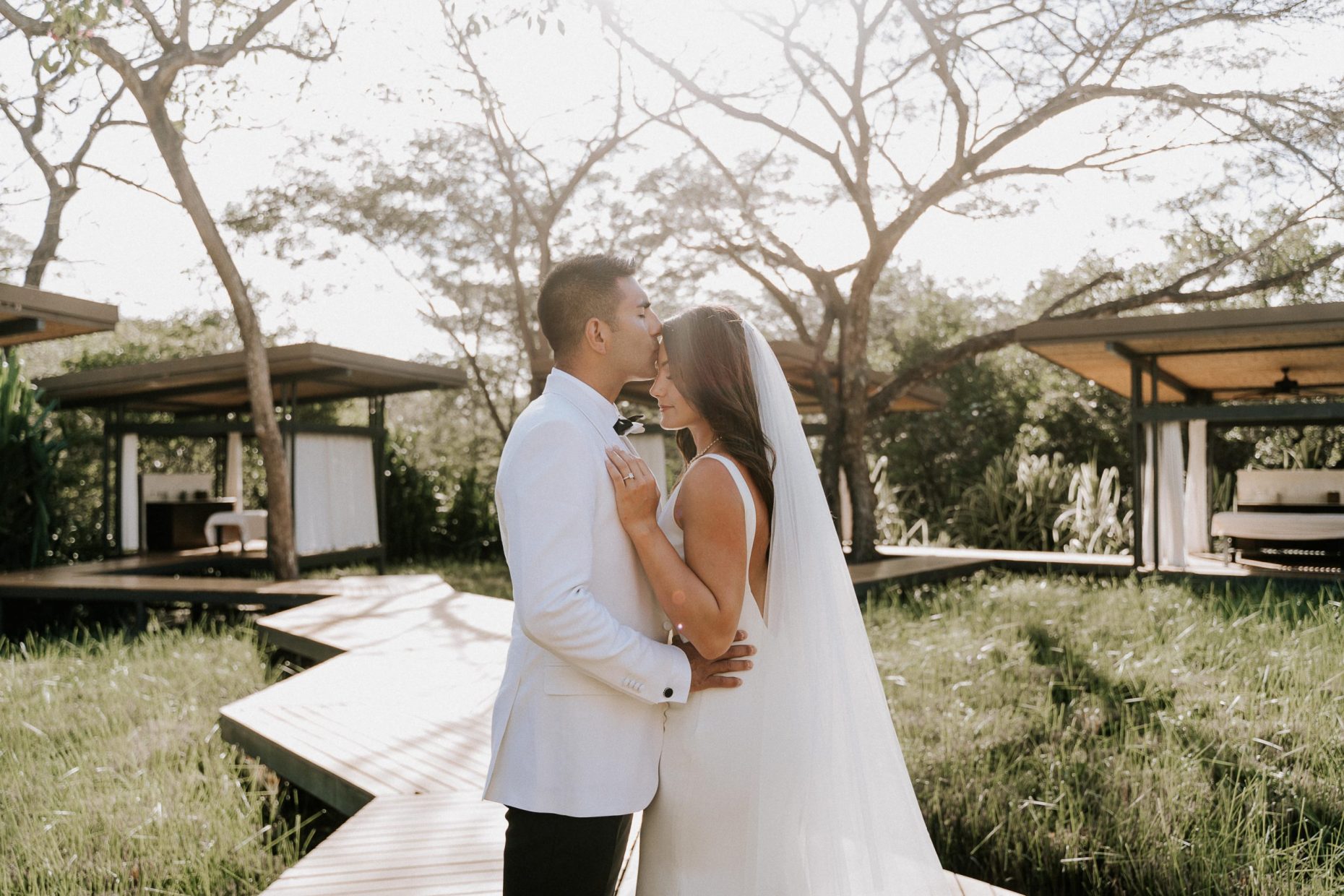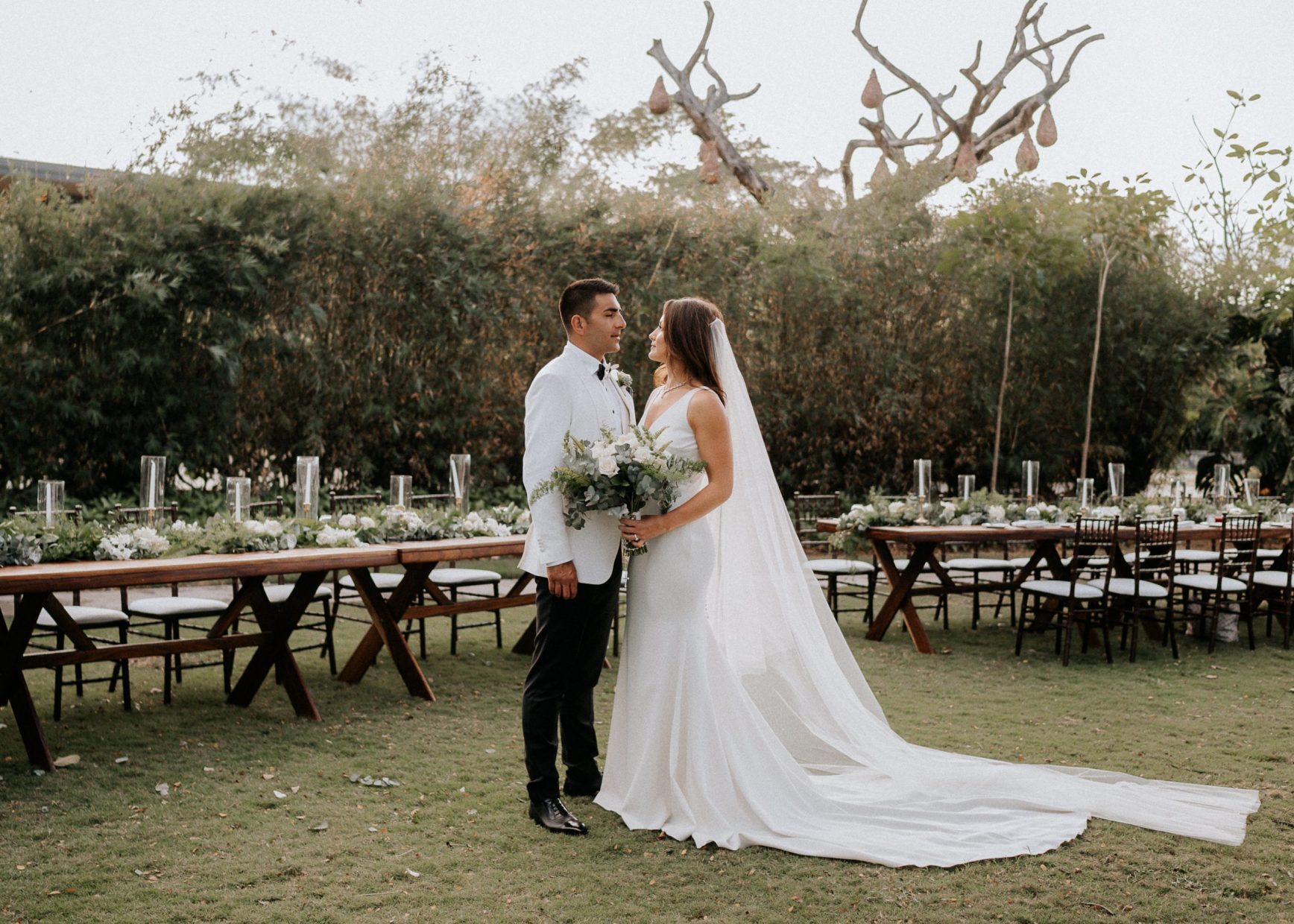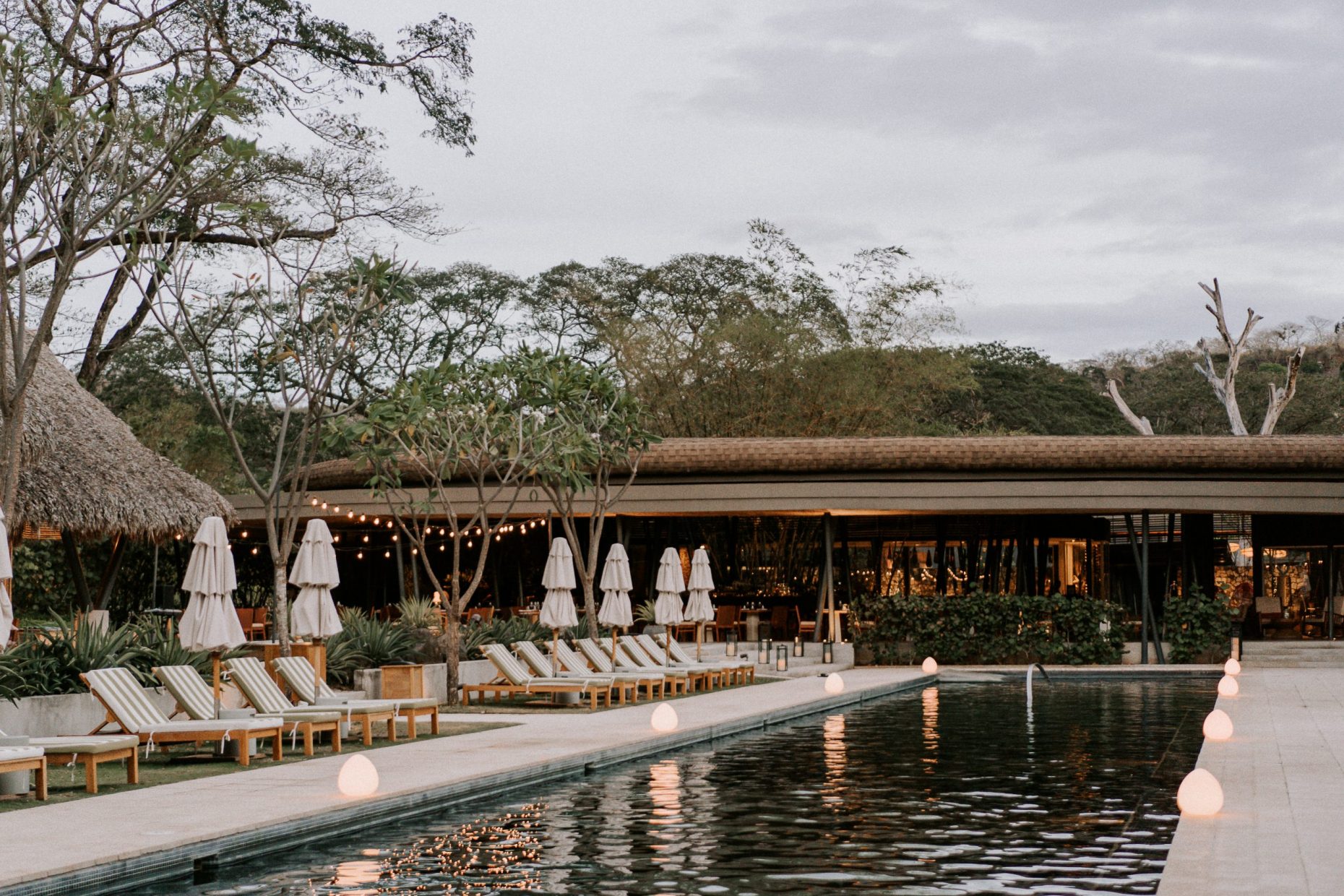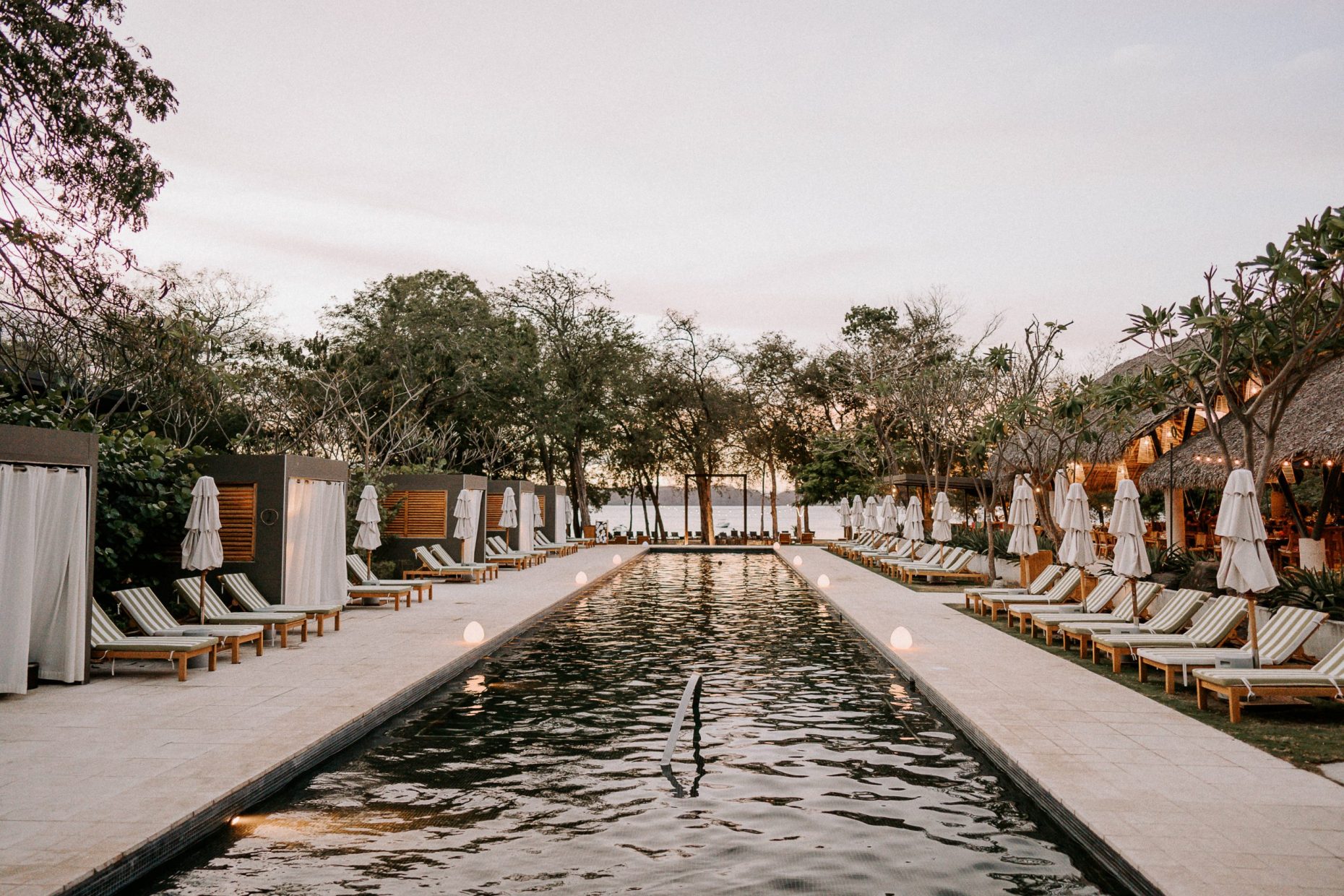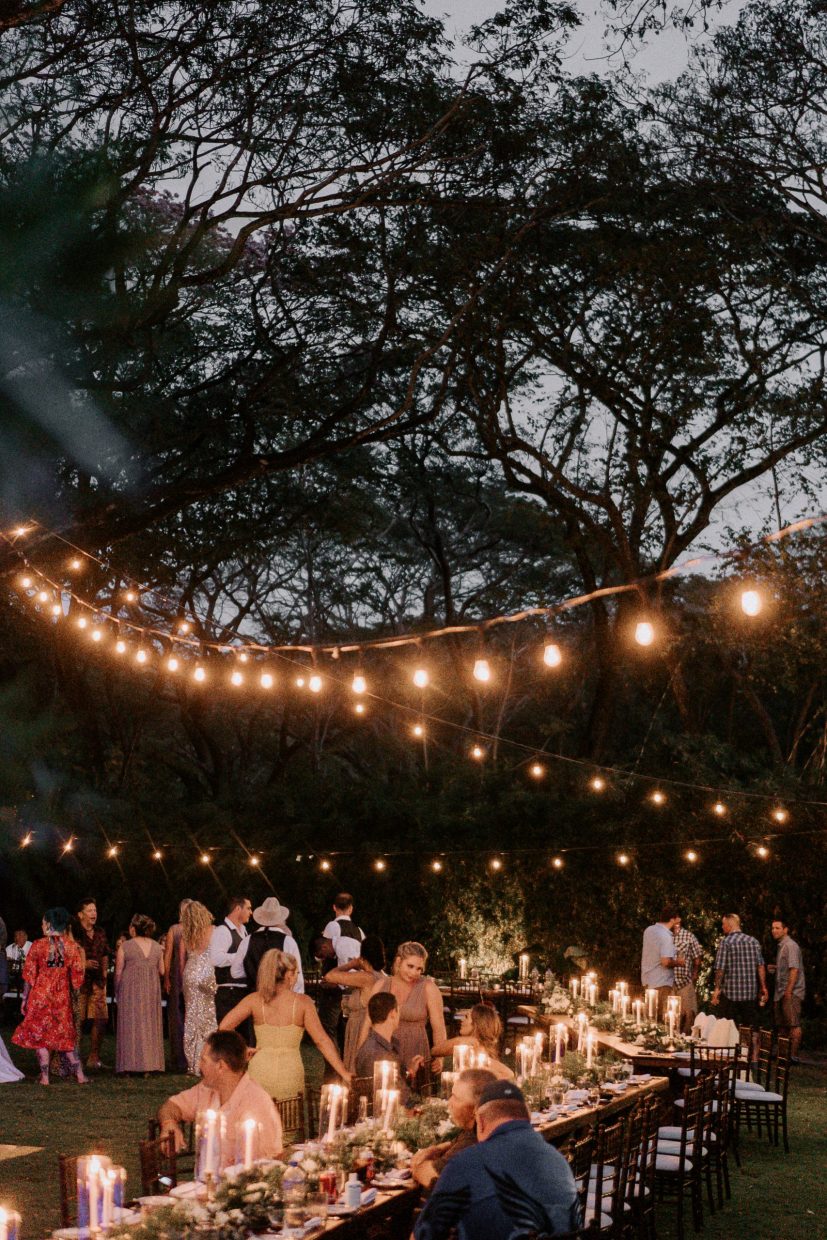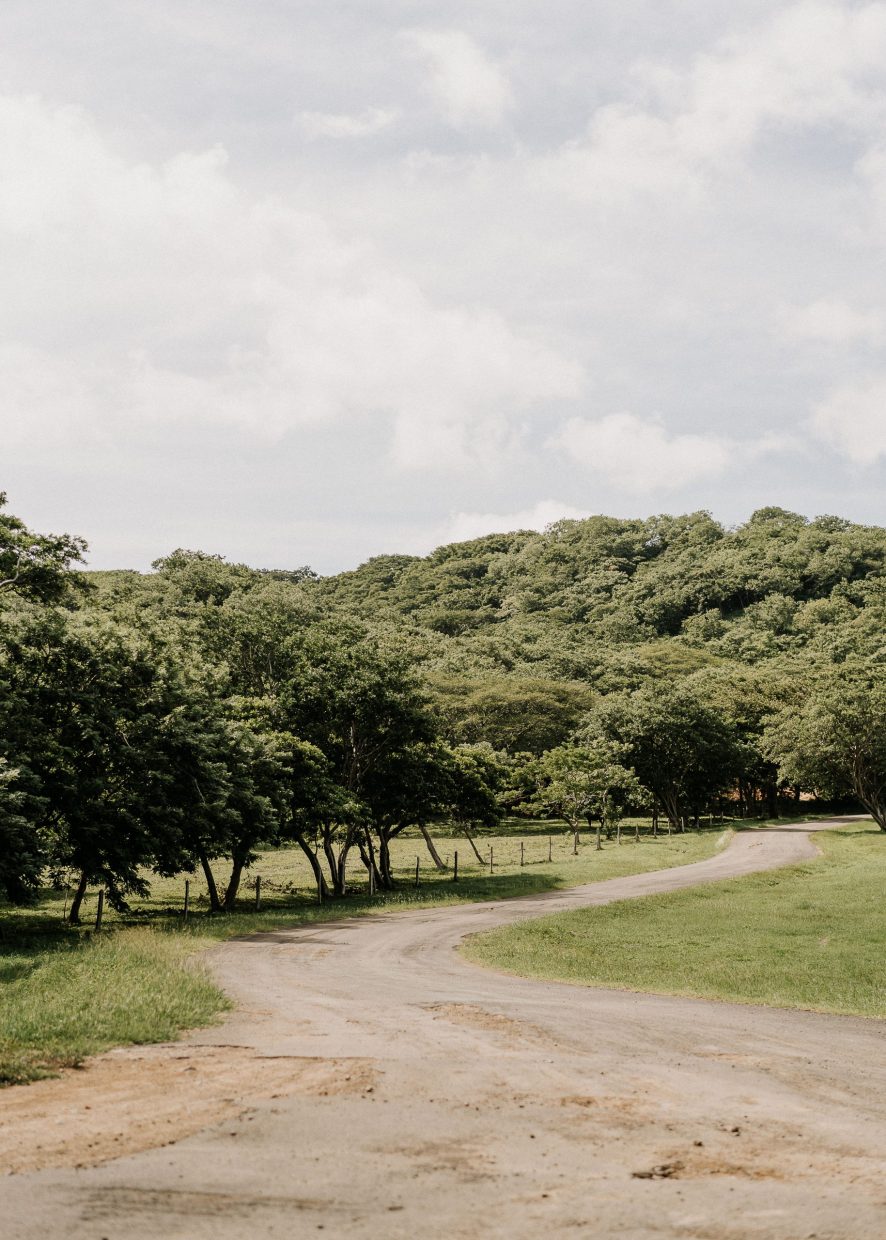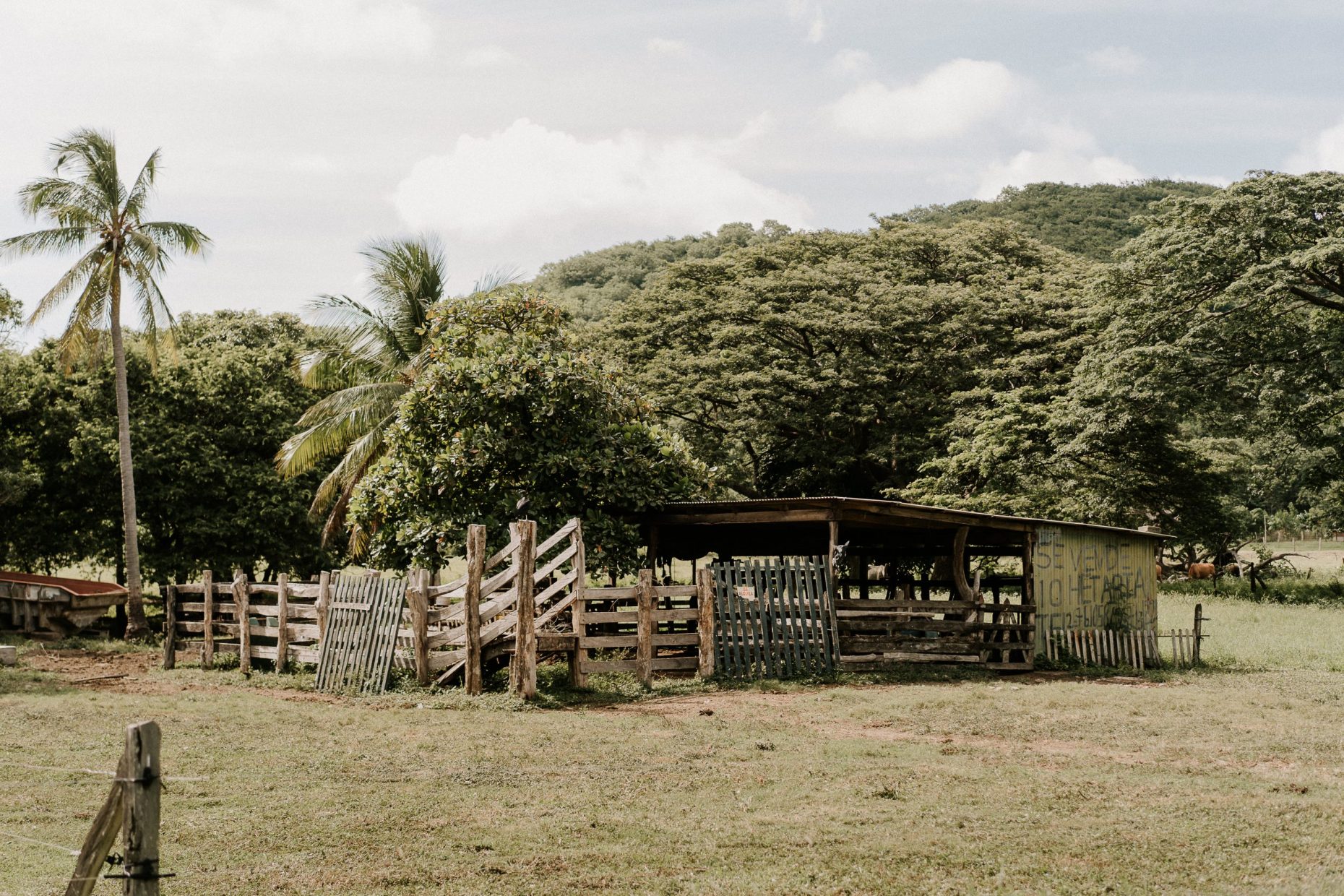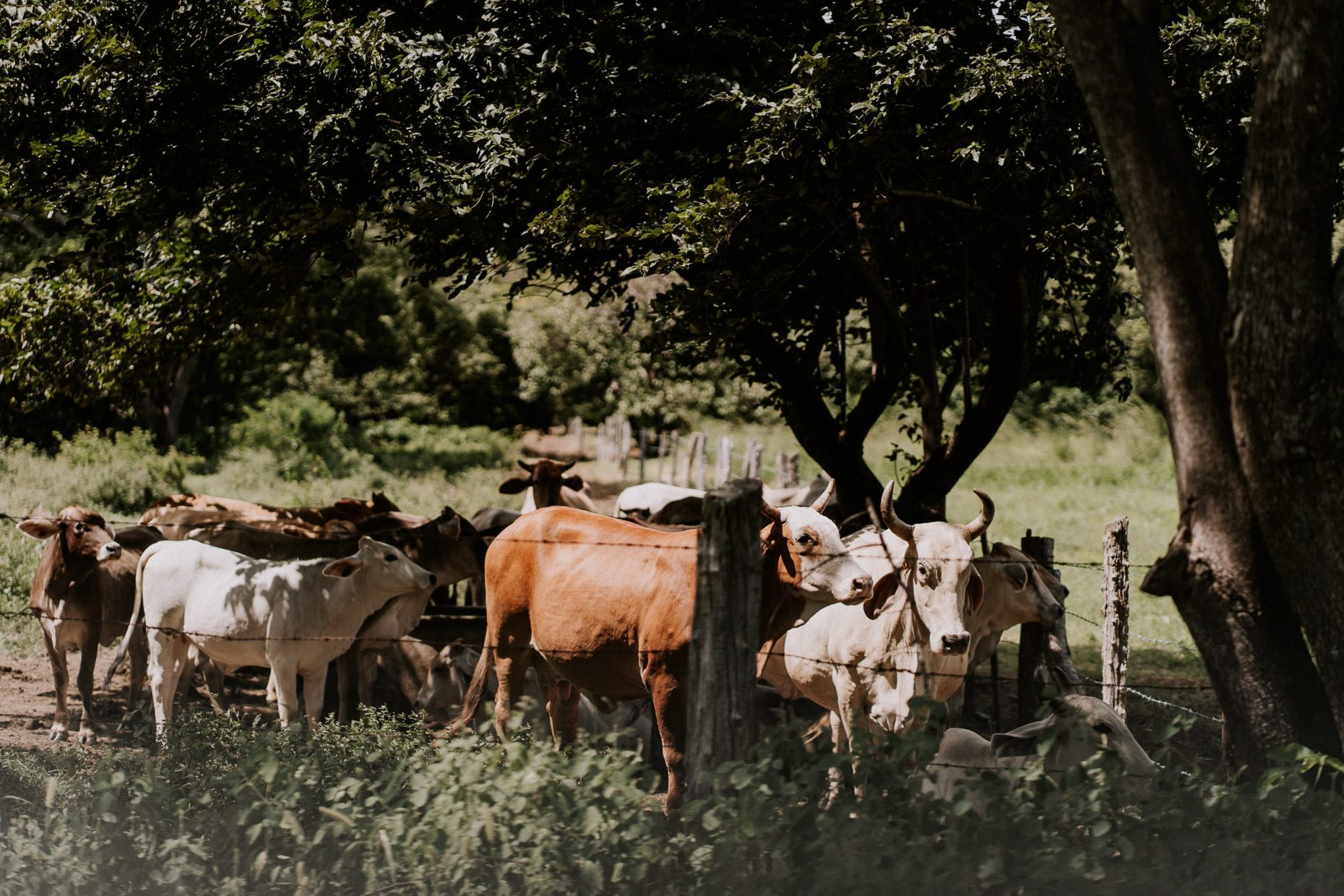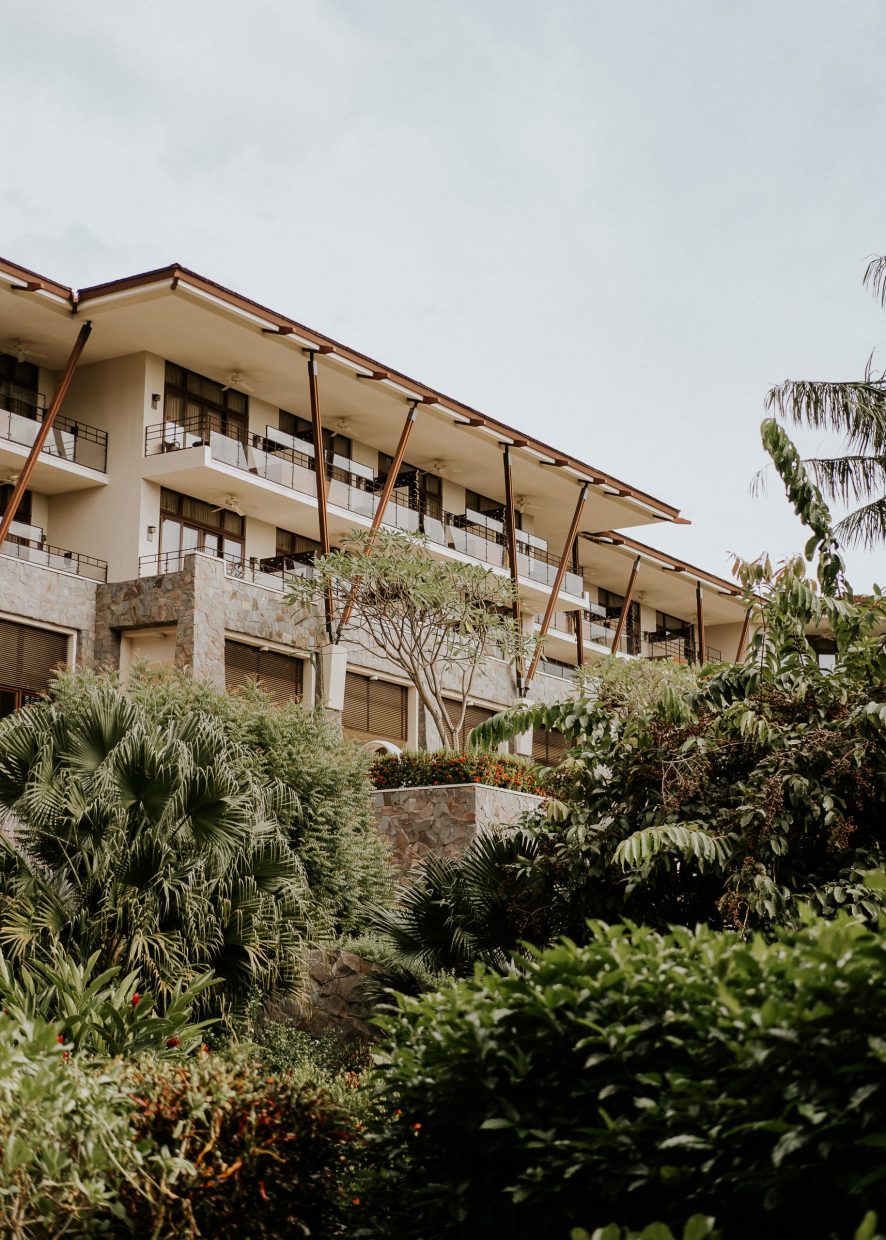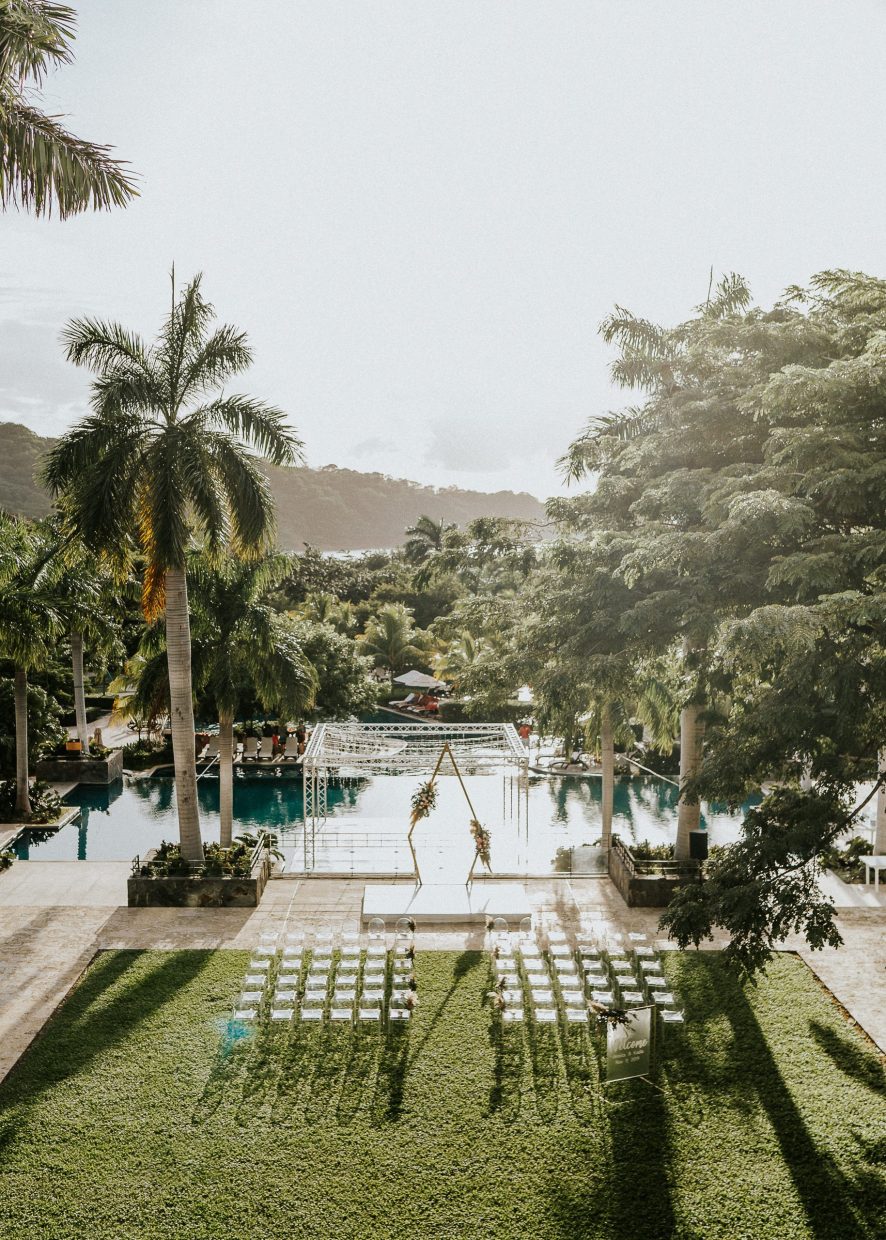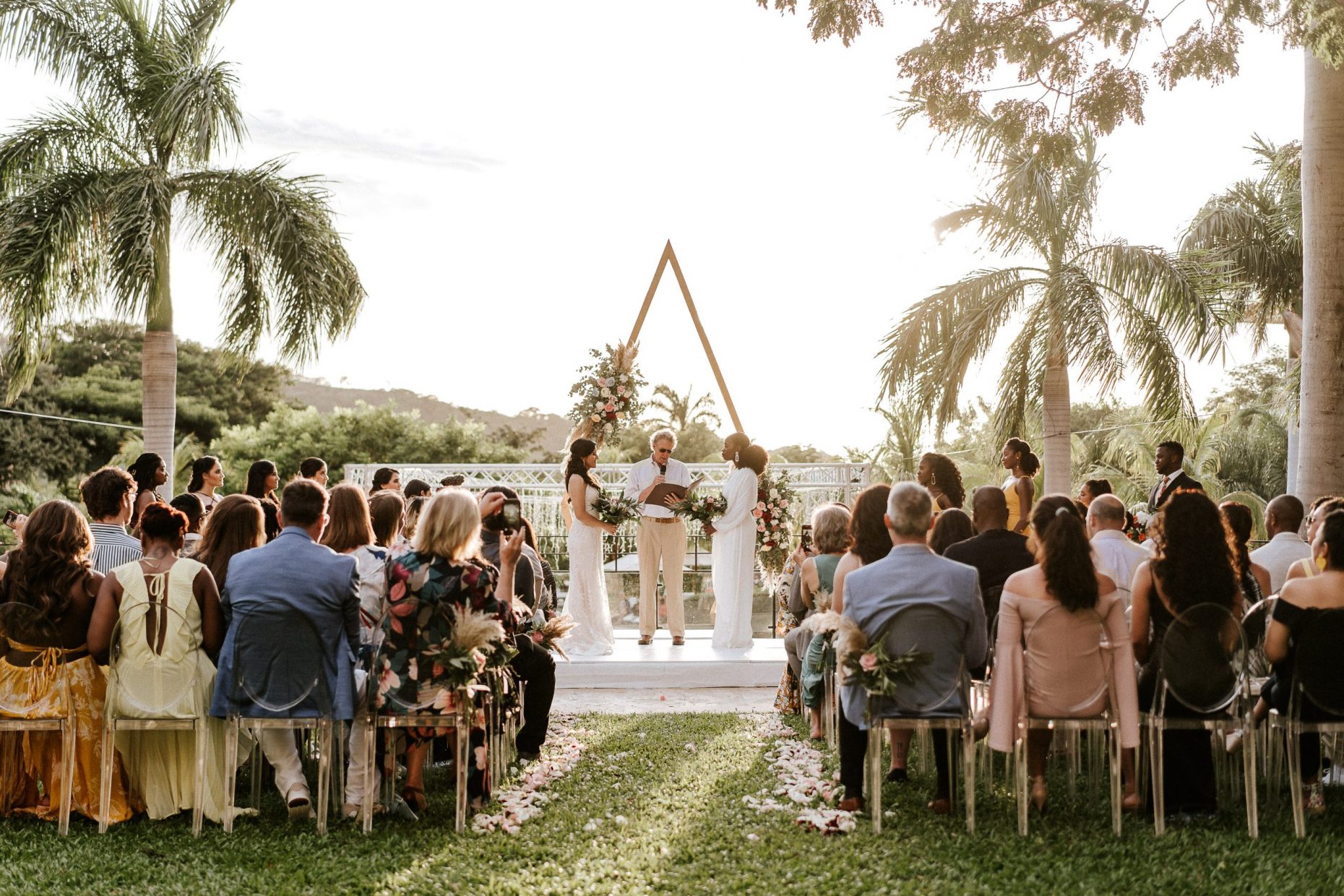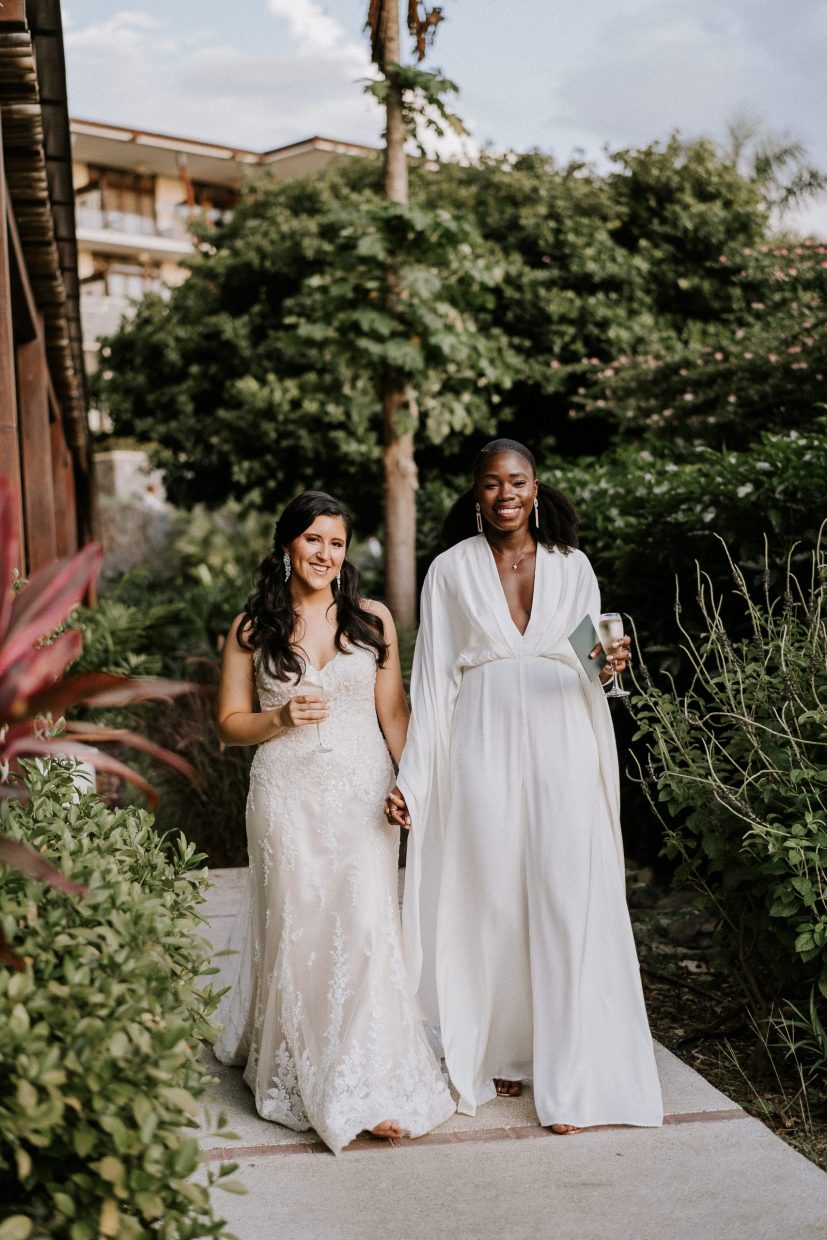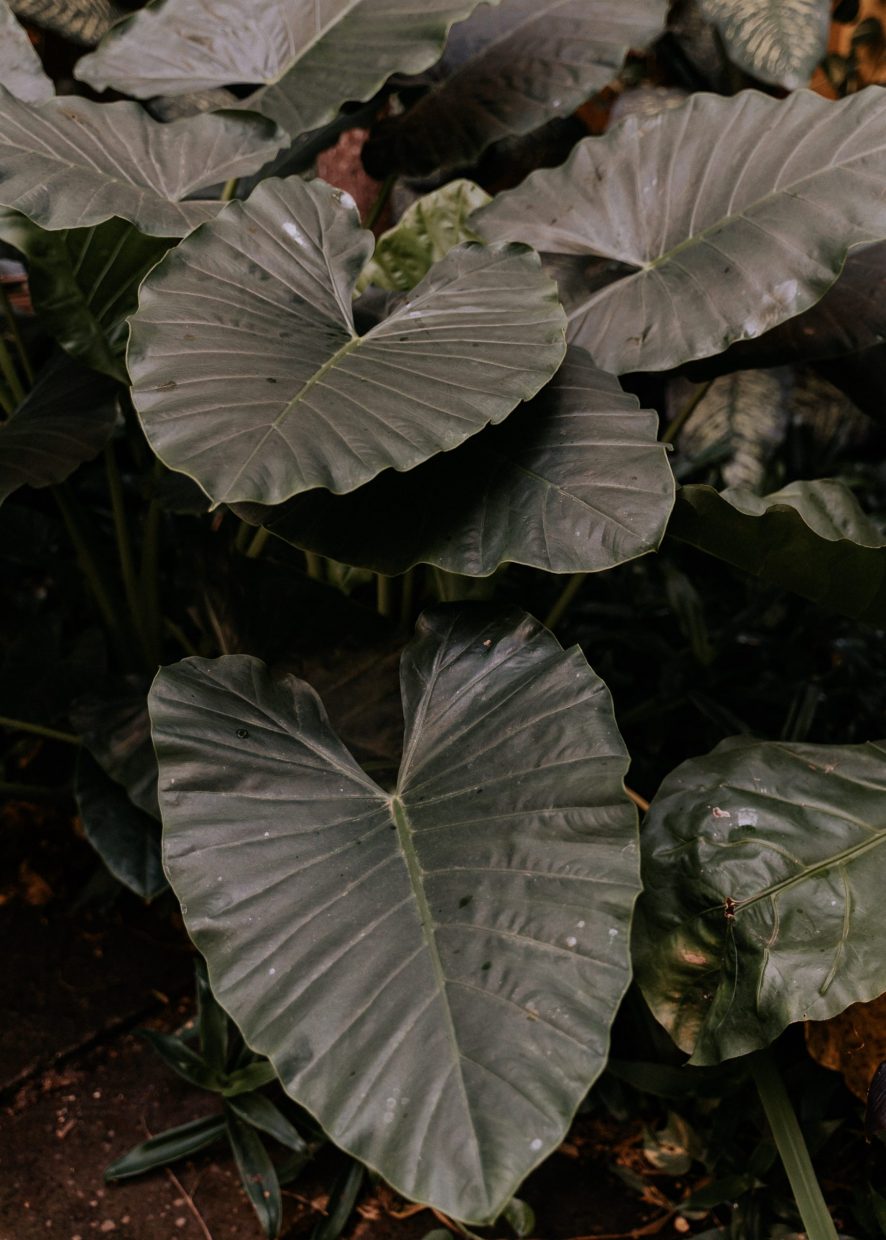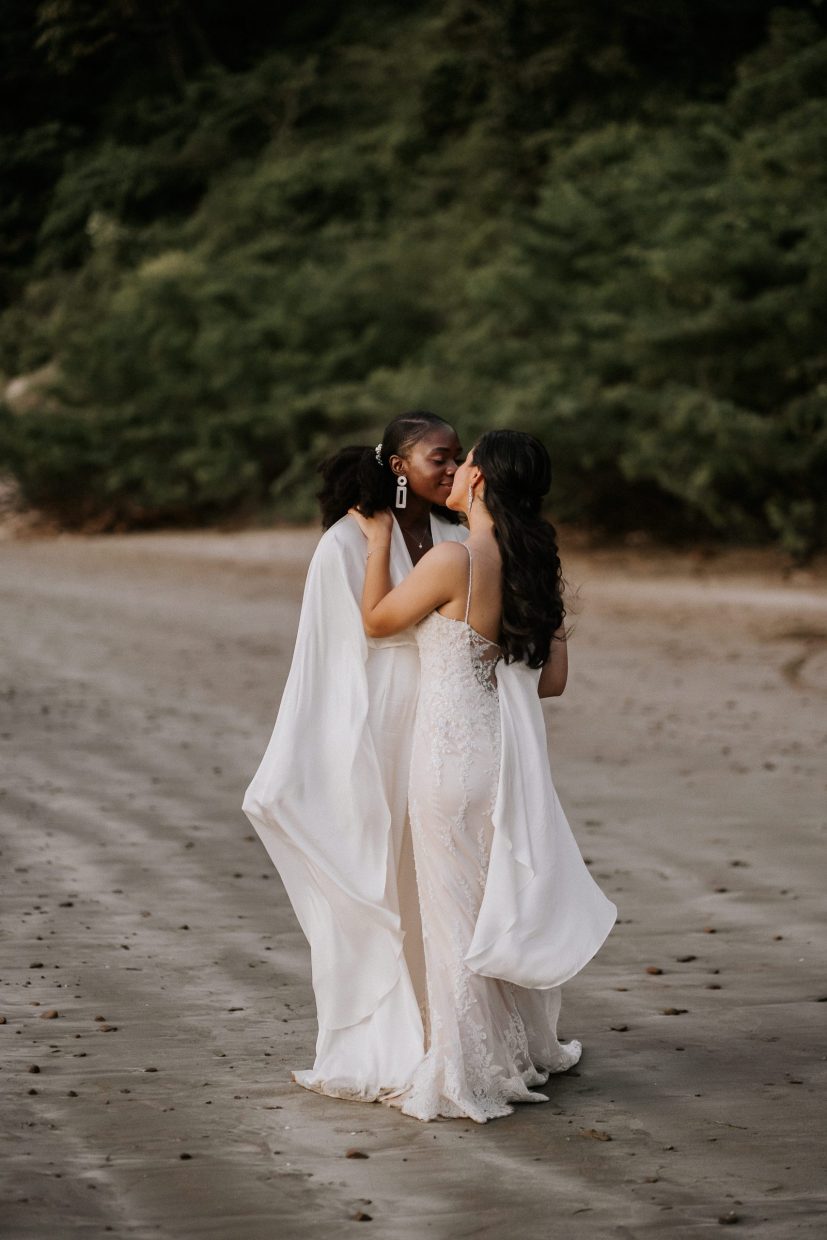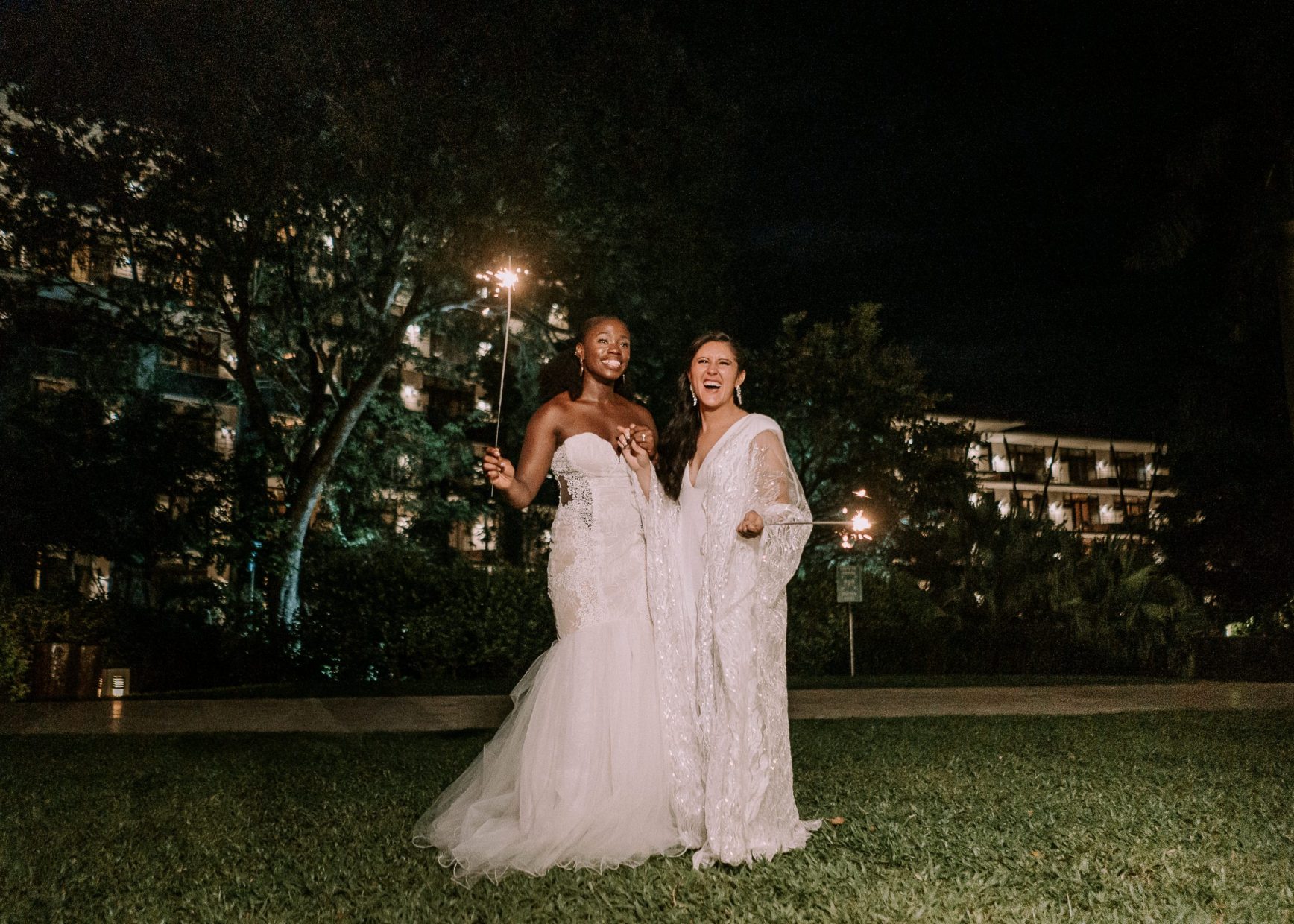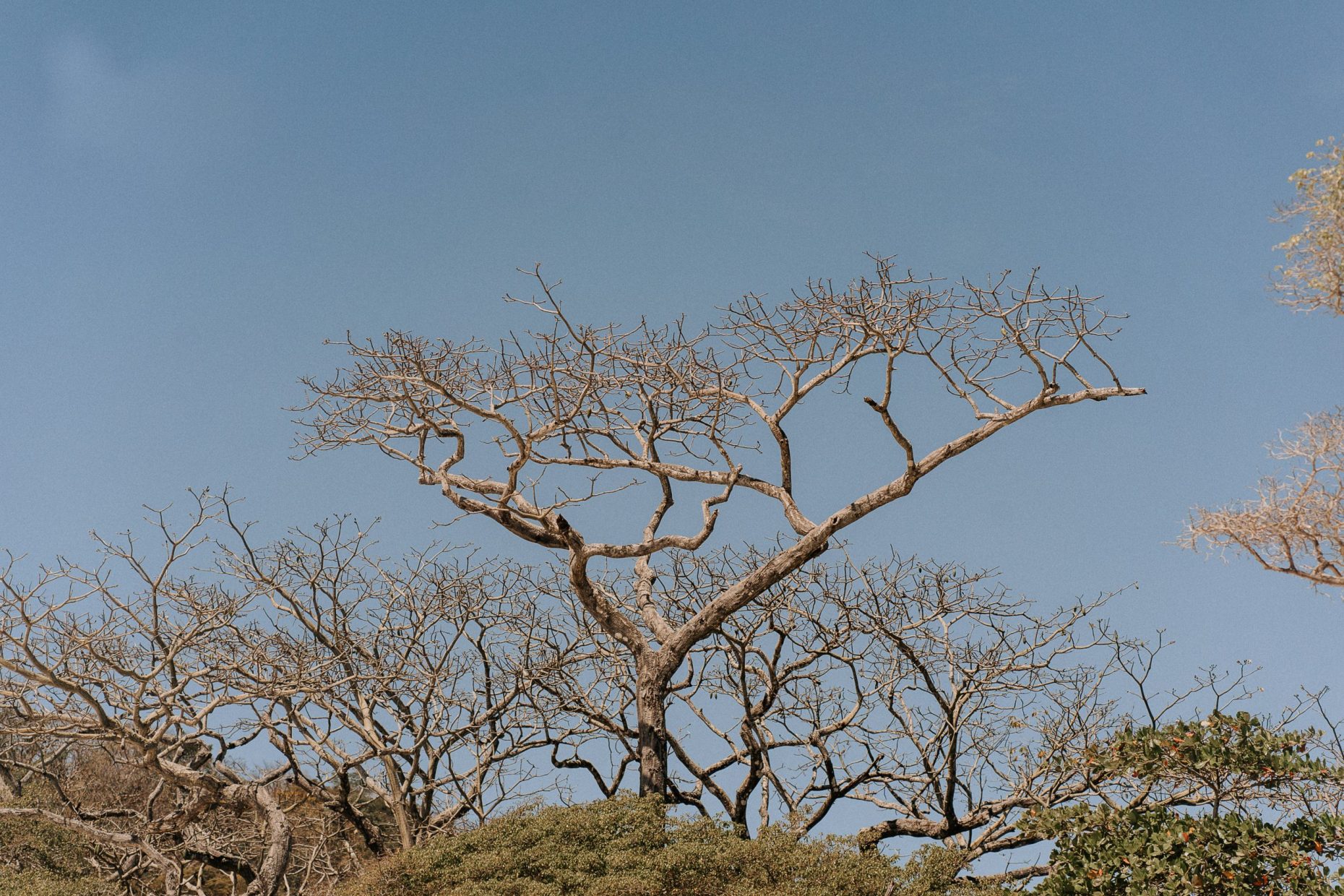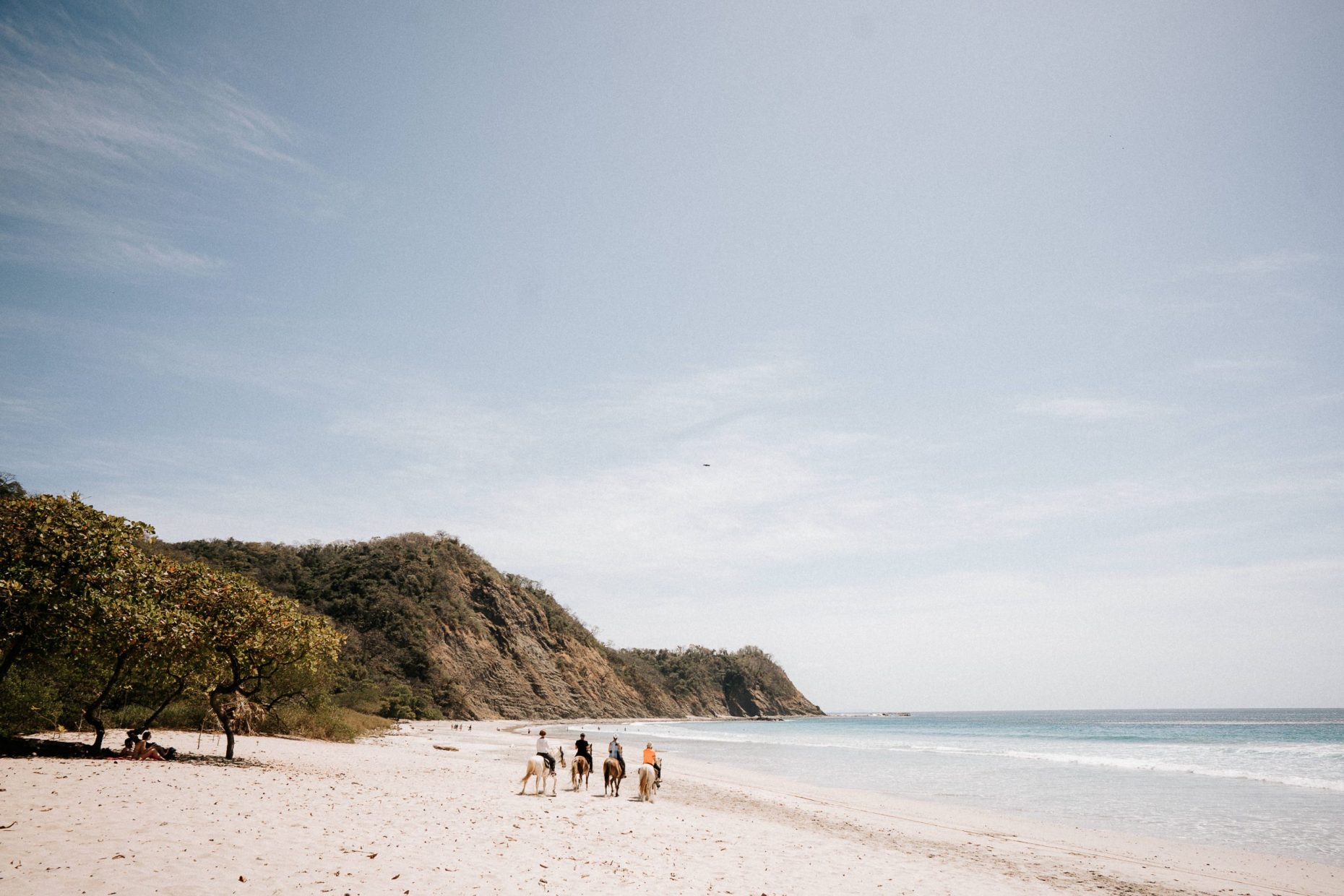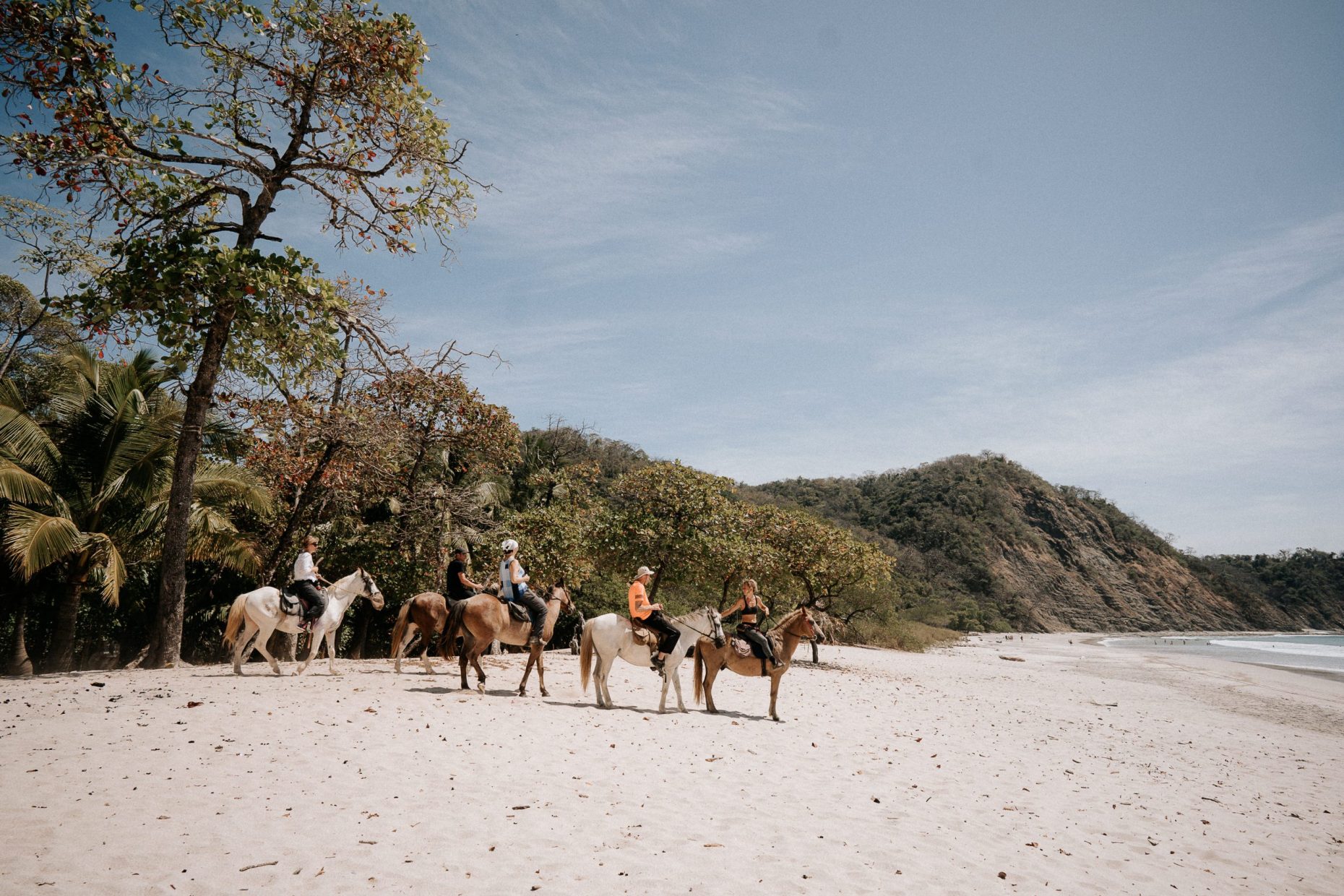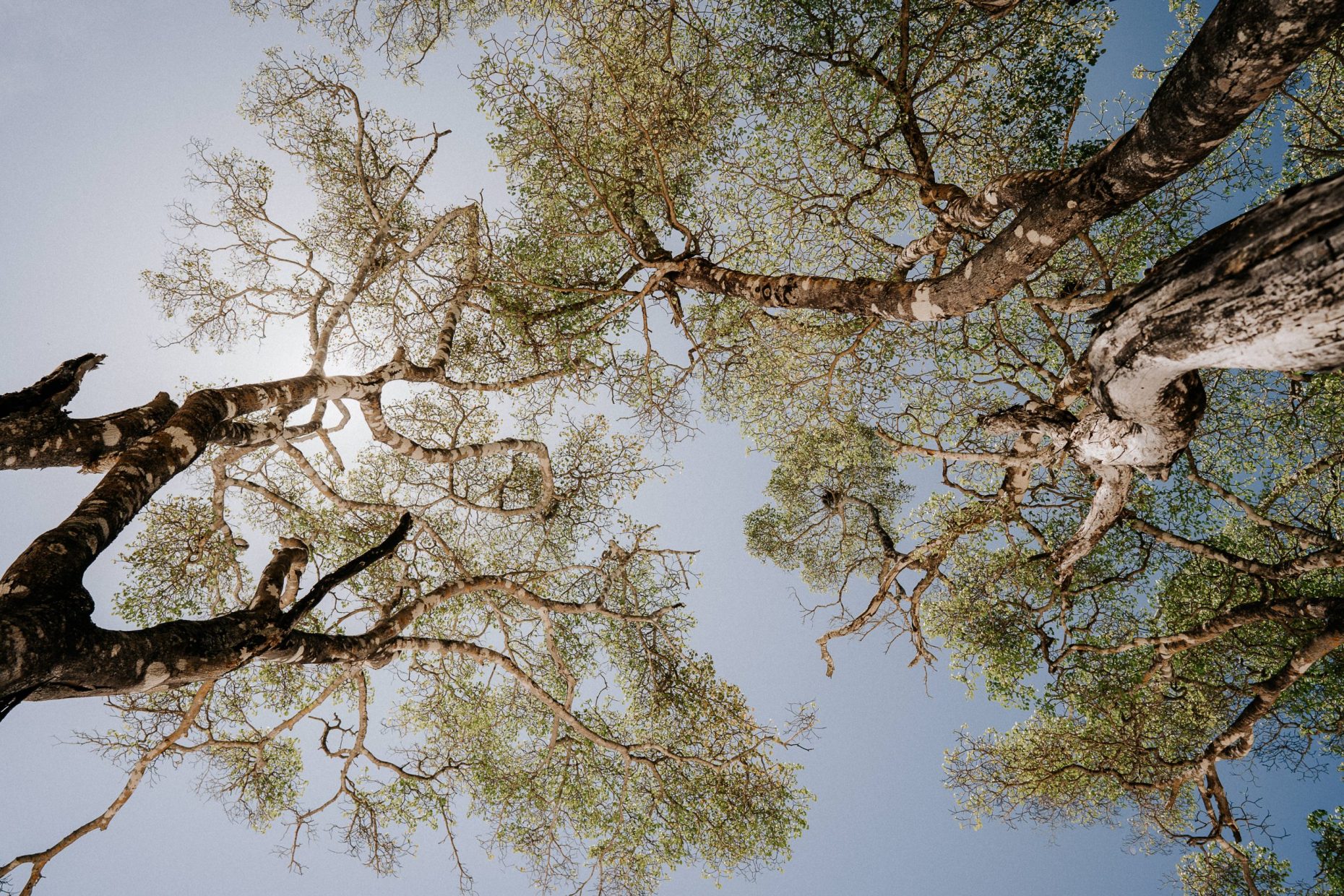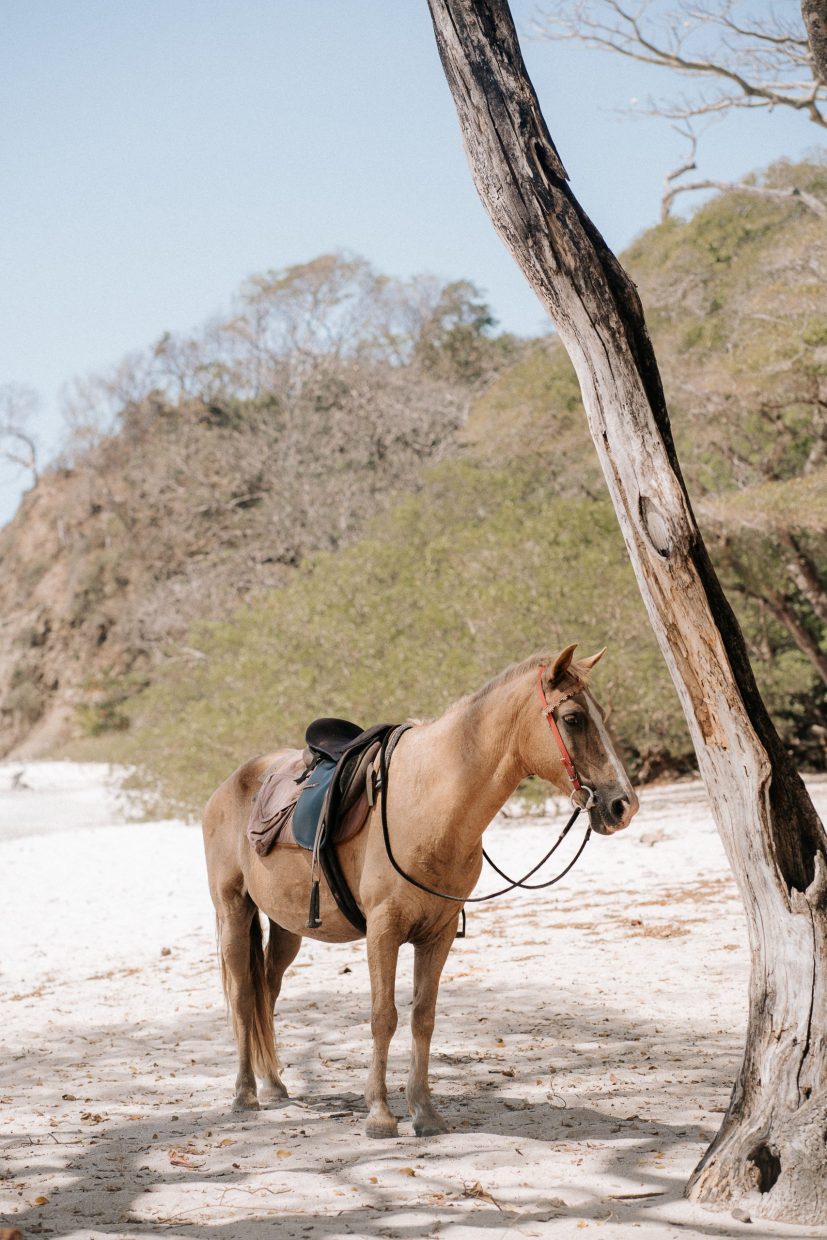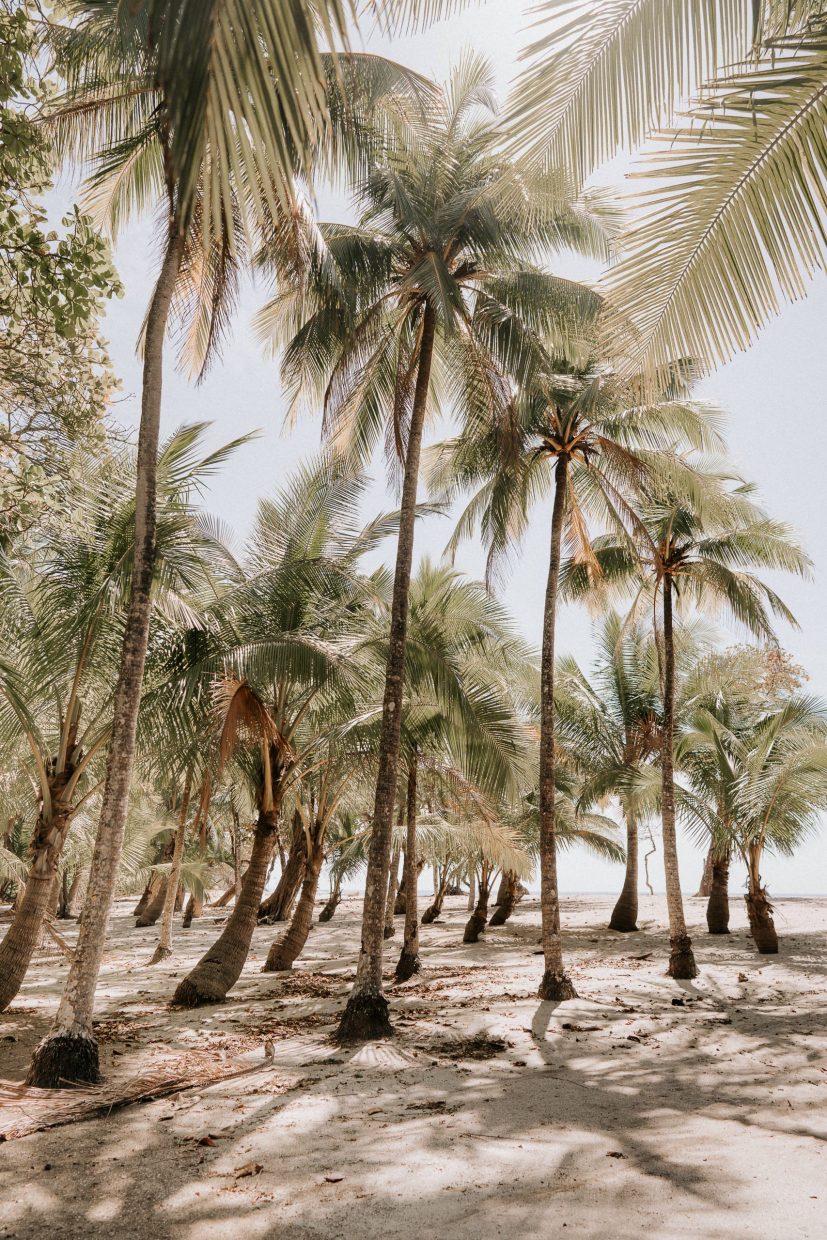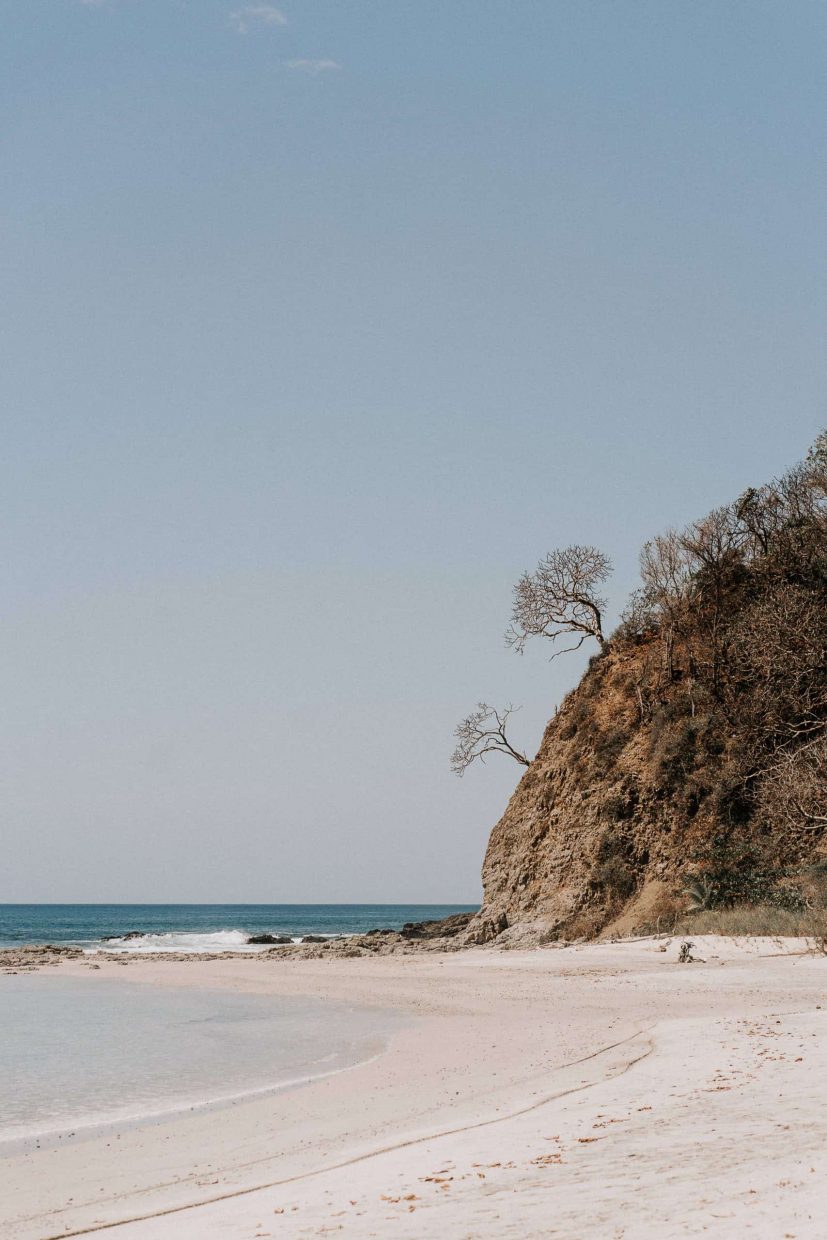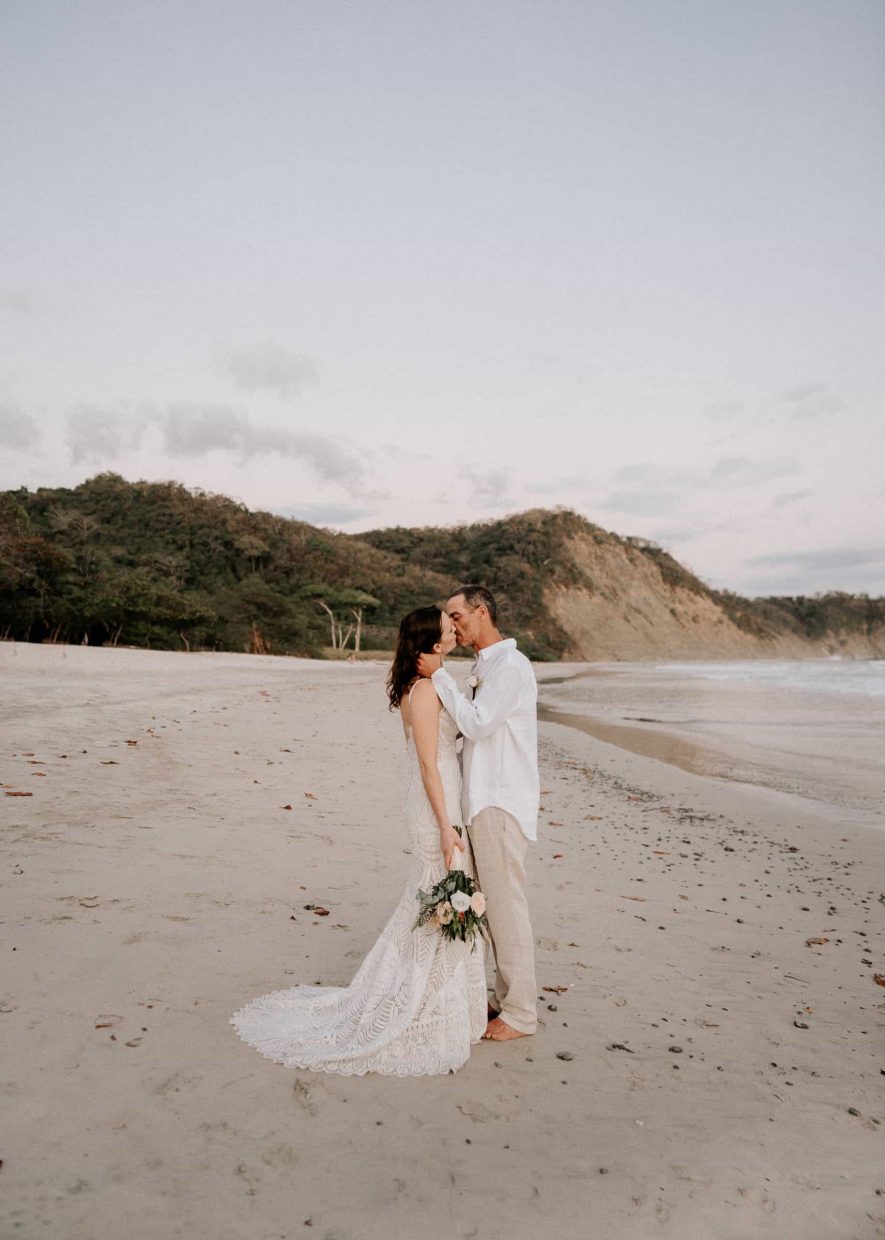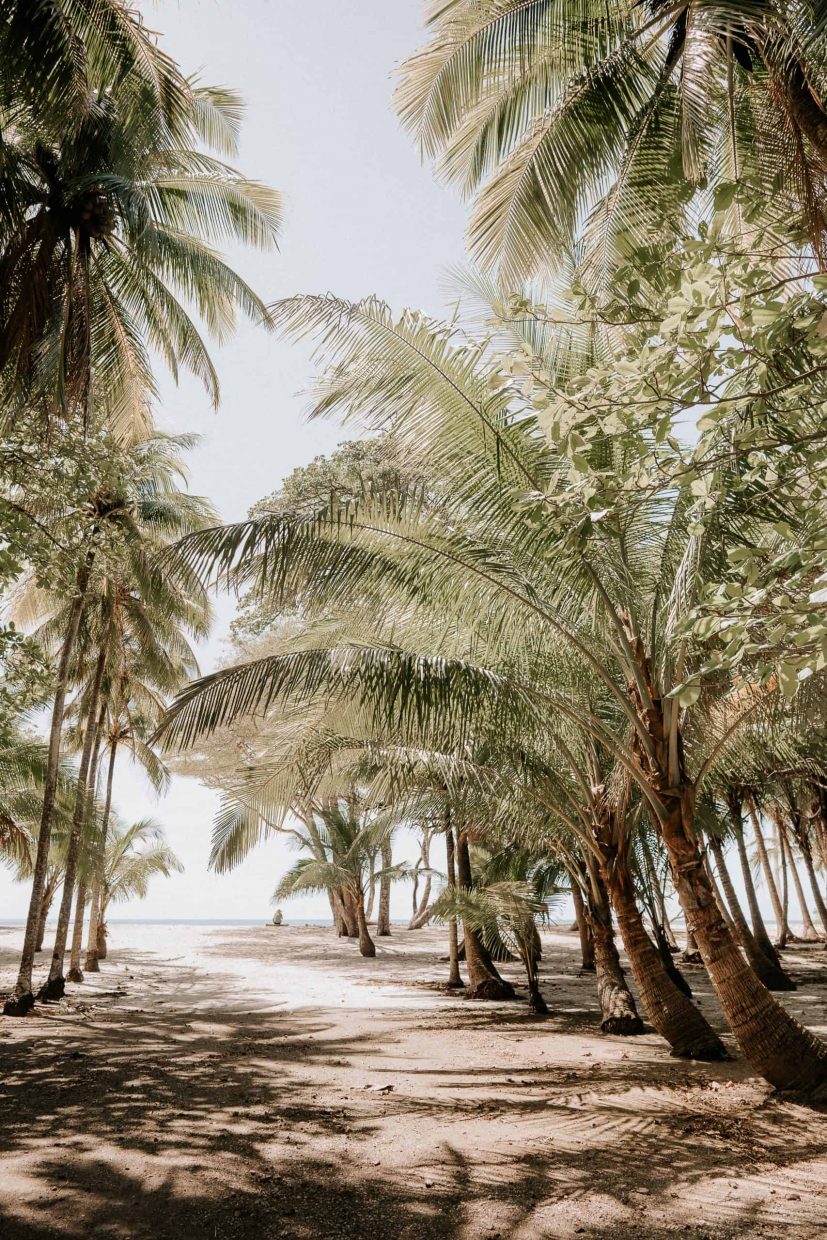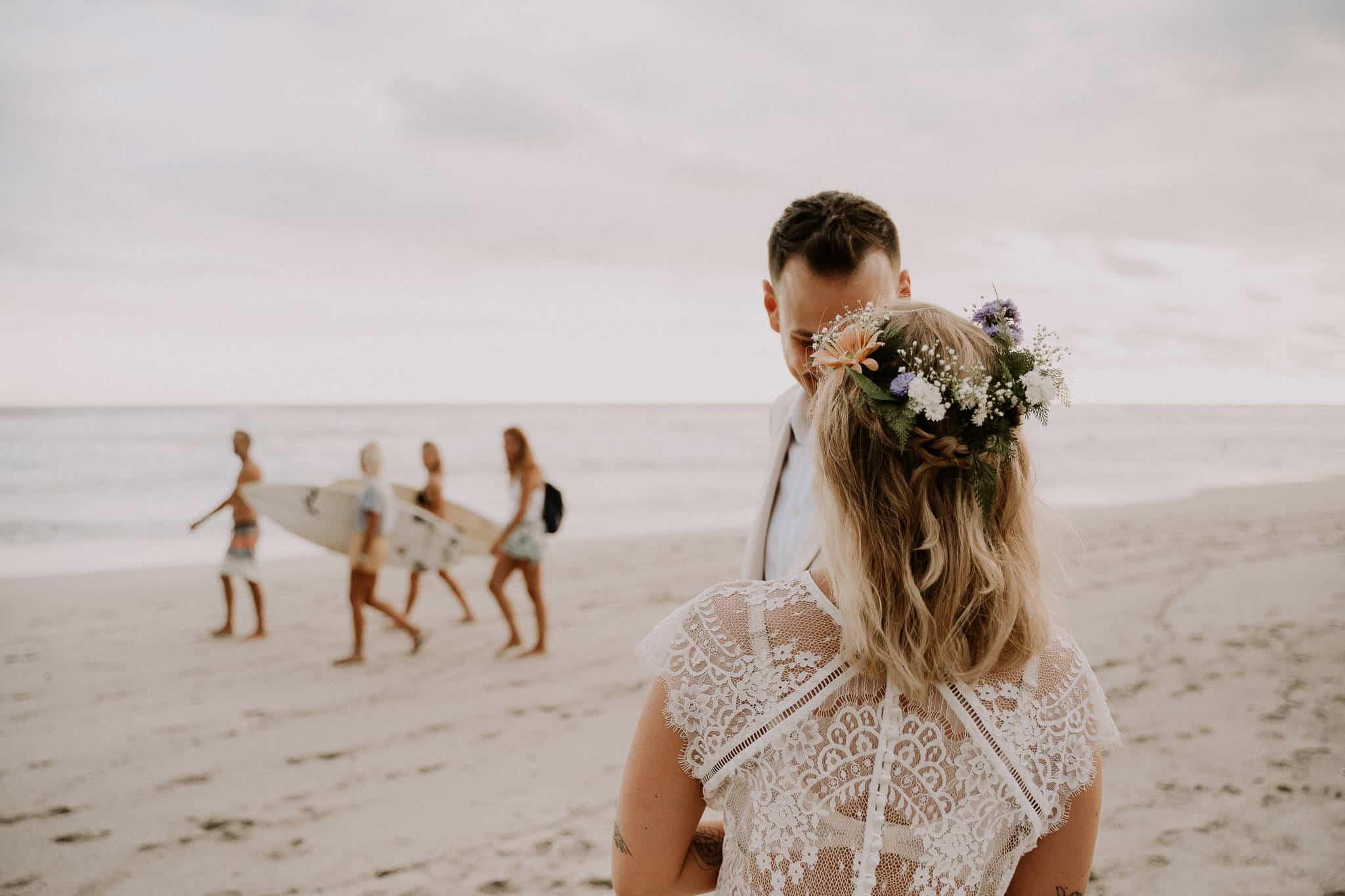 Puntarenas is one of the most important tourism regions in Costa Rica. Its coastline is full of islands, inlets, beaches, and very beautiful natural treasures, all which make it an excellent tourist destination. There is a multitude of attractions based around the beaches and mountains, as well as protected areas. The area's center is located at Puntarenas, an old fishing town that will capture your heart, which acts as a place for lodging, distribution, port of call, and excursions. Within its tourism locales you can find a variety of boutique hotels and traditional cabins close to the ocean as well as all-inclusive lodging facilities.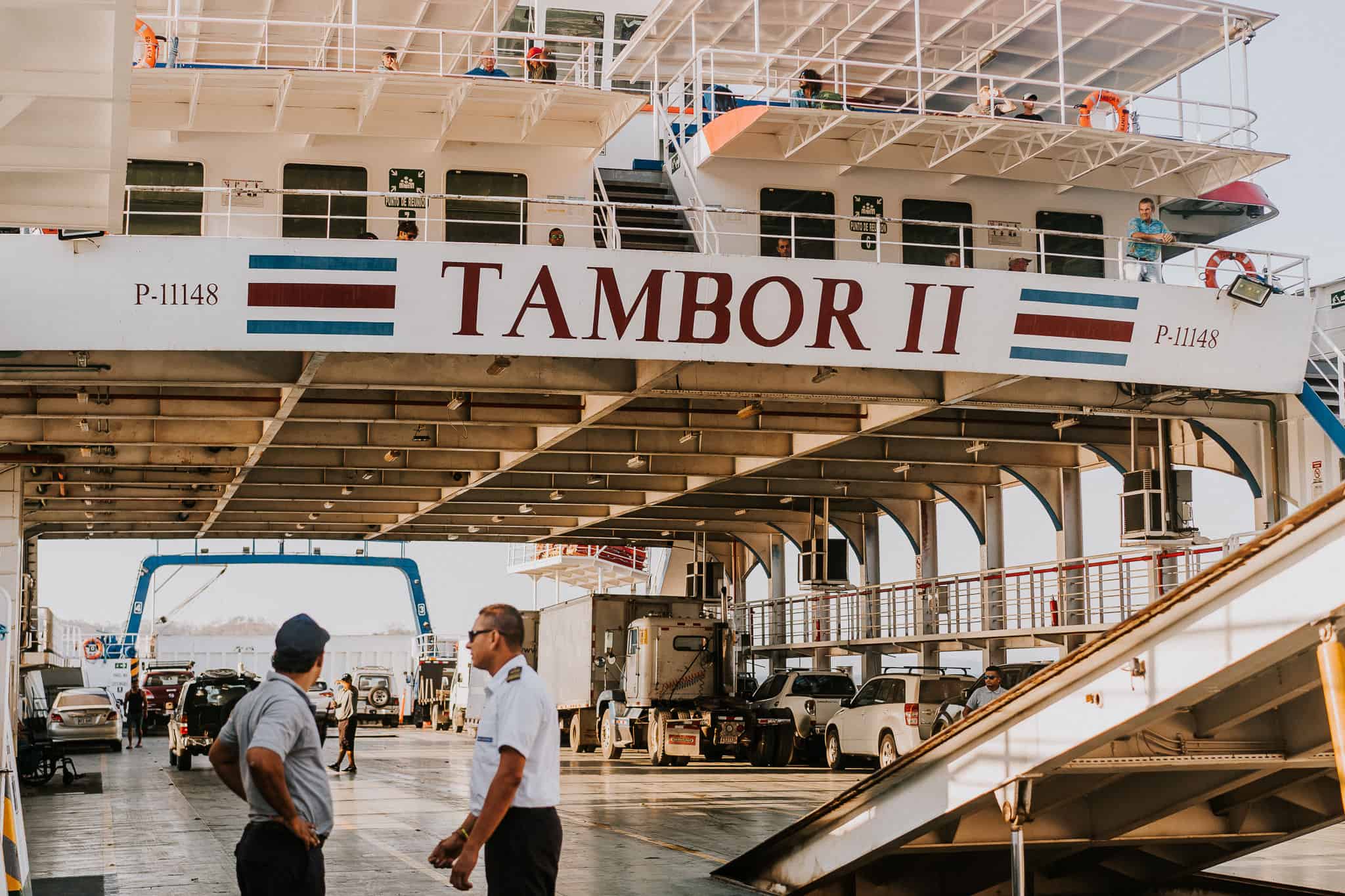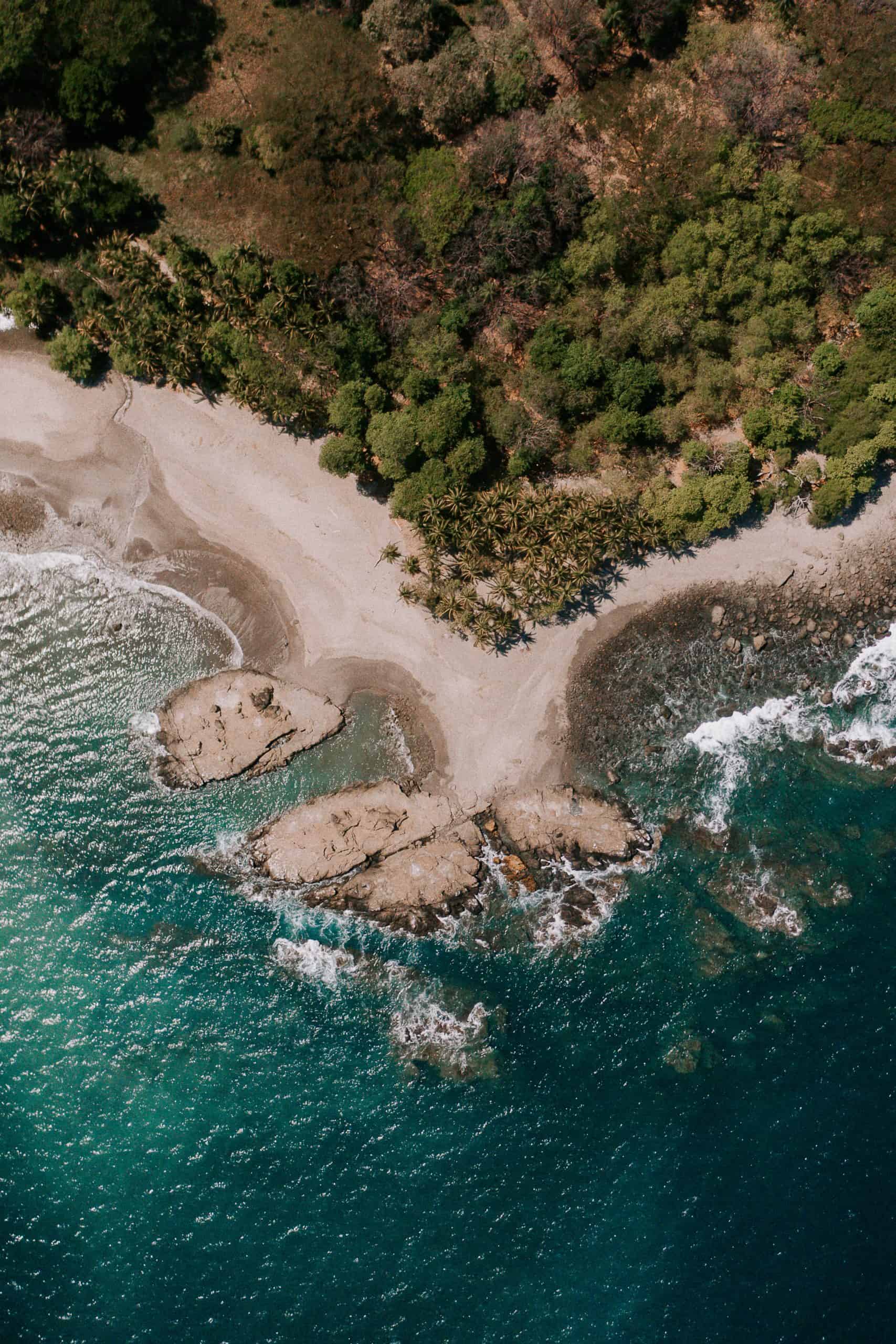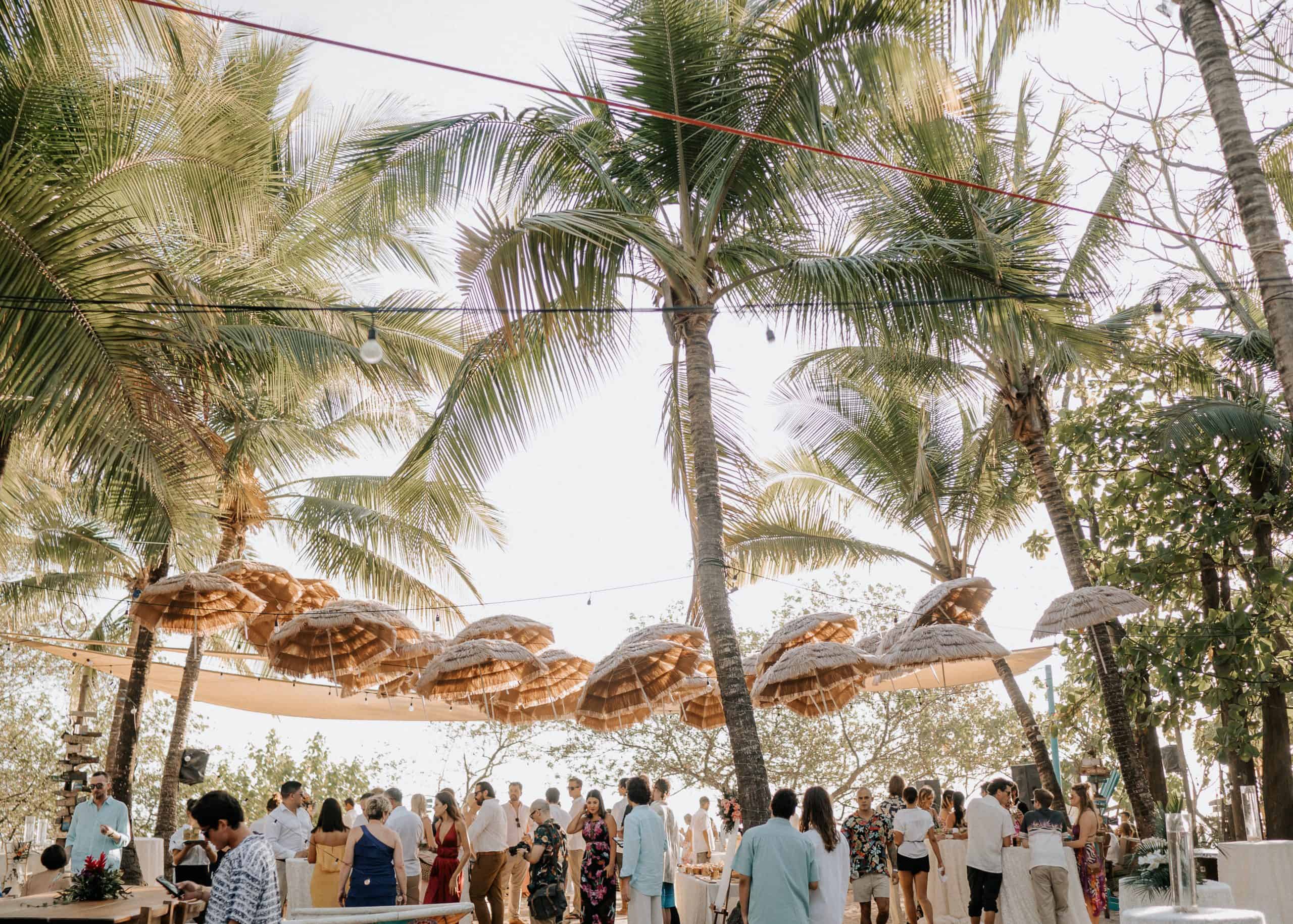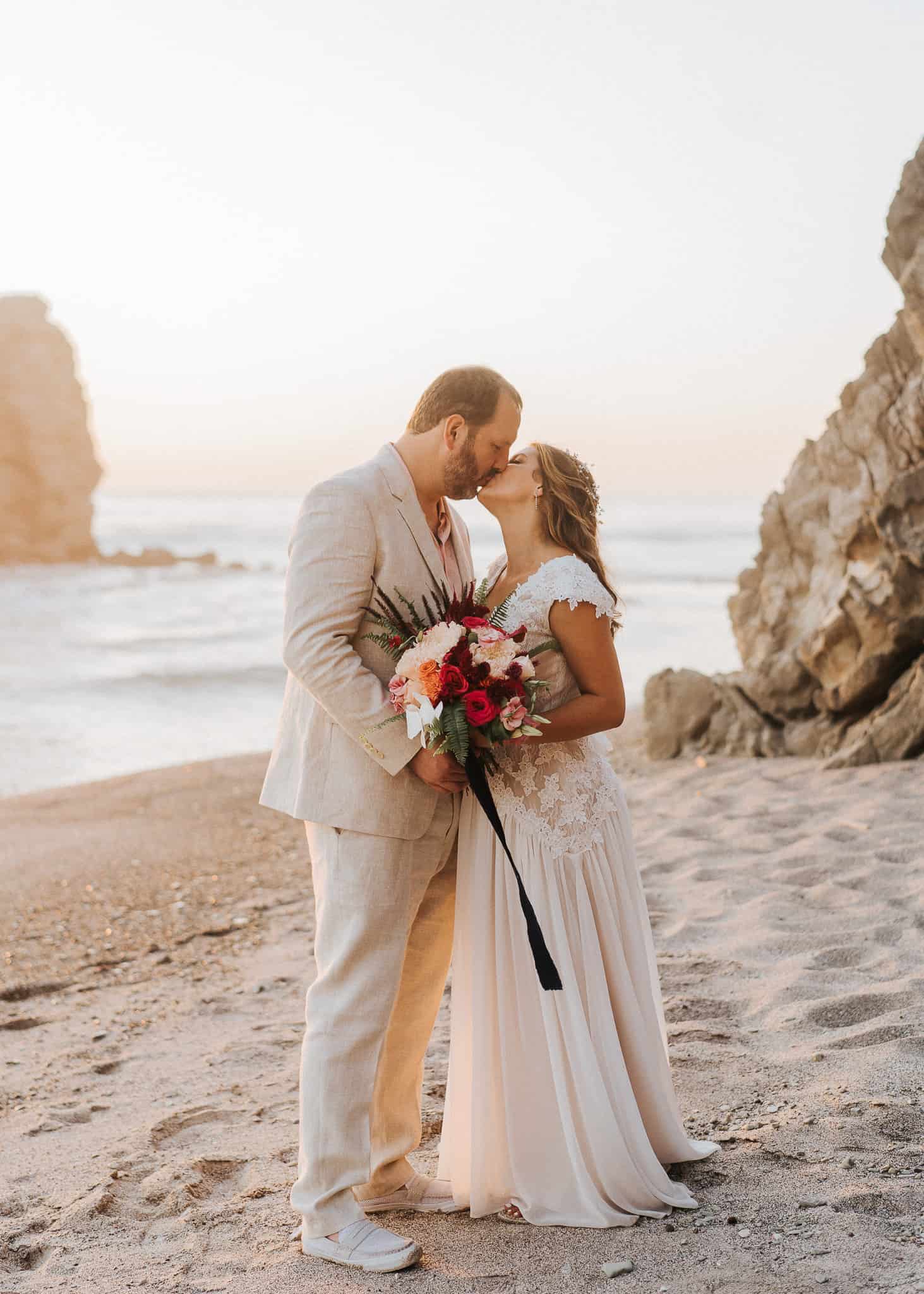 The Pearl of the Pacific
The Puntarenas tourist area and the Golfo Islands comprise 1517 sq. miles and 264 miles of coast line. Part of the area's boundaries is undefined since a part of the Nicoya Peninsula, as well as the city of Puntarenas, fall within this area. The shoreline of both tourism areas is joined by maritime transport. The area extends from Punta Conejo south to Puerto caldera where the mouth of the Bongo River is located.
This spectacular area is very close to the Central Valley, around two hours by car and 74 miles from the capital. The peninsula area has very important areas geared toward tourism like, Tambor, Santa Teresa, and Montezuma, all with very beautiful natural areas, specifically its beach areas. To go to these beaches one great option is to take the Puntarenas Ferry this ferry accommodates passengers but you can also take your car. You can also find the Cabo Blanco Absolute Nature Reserve, San Lucas, Chira, Tortuga, and Coco Islands.
Santa Teresa
Santa Teresa is very long with favorable waves for surfing and full of coastal vegetation. There are beautiful rock formations on the north end known as Peñon de Ario. From Santa Teresa Beach looking south, the Cabo Blanco Absolute Nature Reserve is visible. Besides sunbathing and swimming, the beach is also good for hiking, horseback riding, mountain biking and camping.
Mal País
Playa Mal País has a very irregular rocky shoreline where you can find the most epic tide pools. There are areas of great natural beauty due to the fact that not only is there coastal vegetation along the shore, but there are also nearby forest areas. In the central part of the beach is La Punta Barrigona, which is a good place for hiking and taking in the surrounding ocean view. On the far southern end of Malpais is La Punta Cuevas or Playa Suecos, an equally beautiful area that is part of the Cabo Blanco Absolute Nature Reserve. Surfing, horseback riding, diving, sportfishing, mountain biking, and kayaking are all very popular activities at this beach.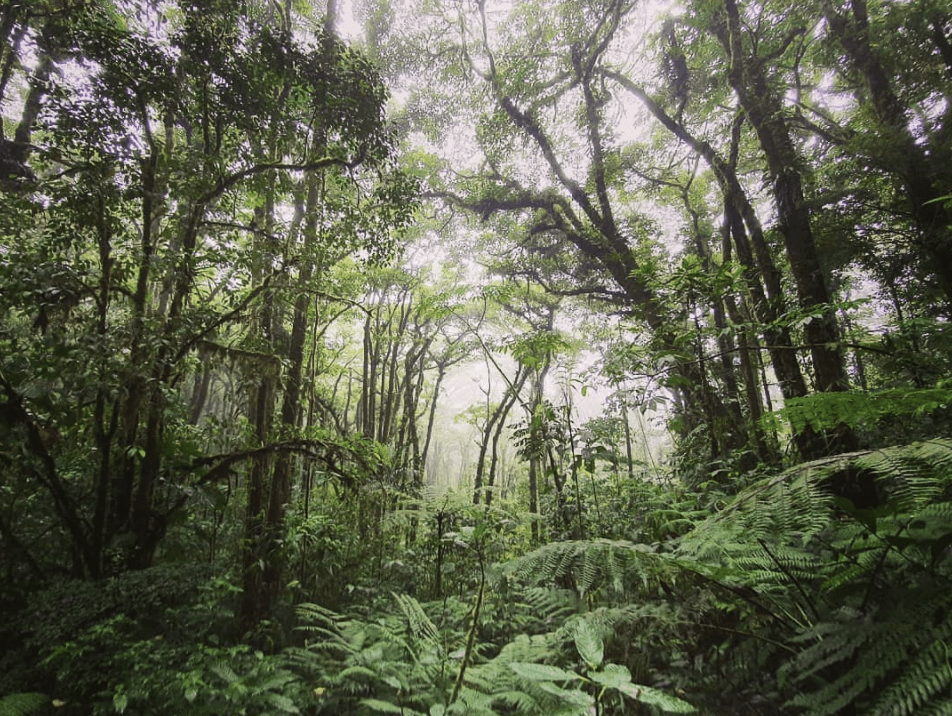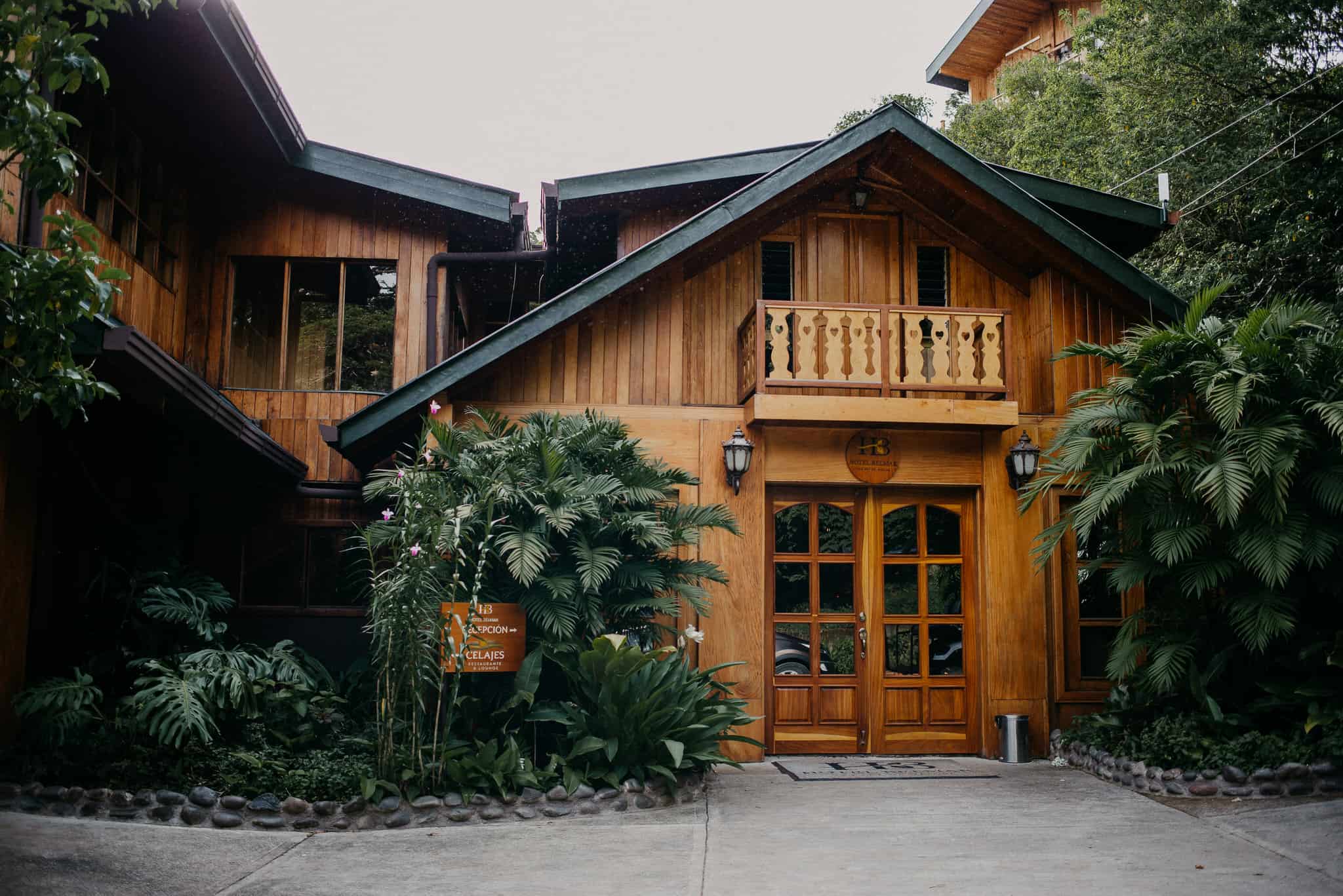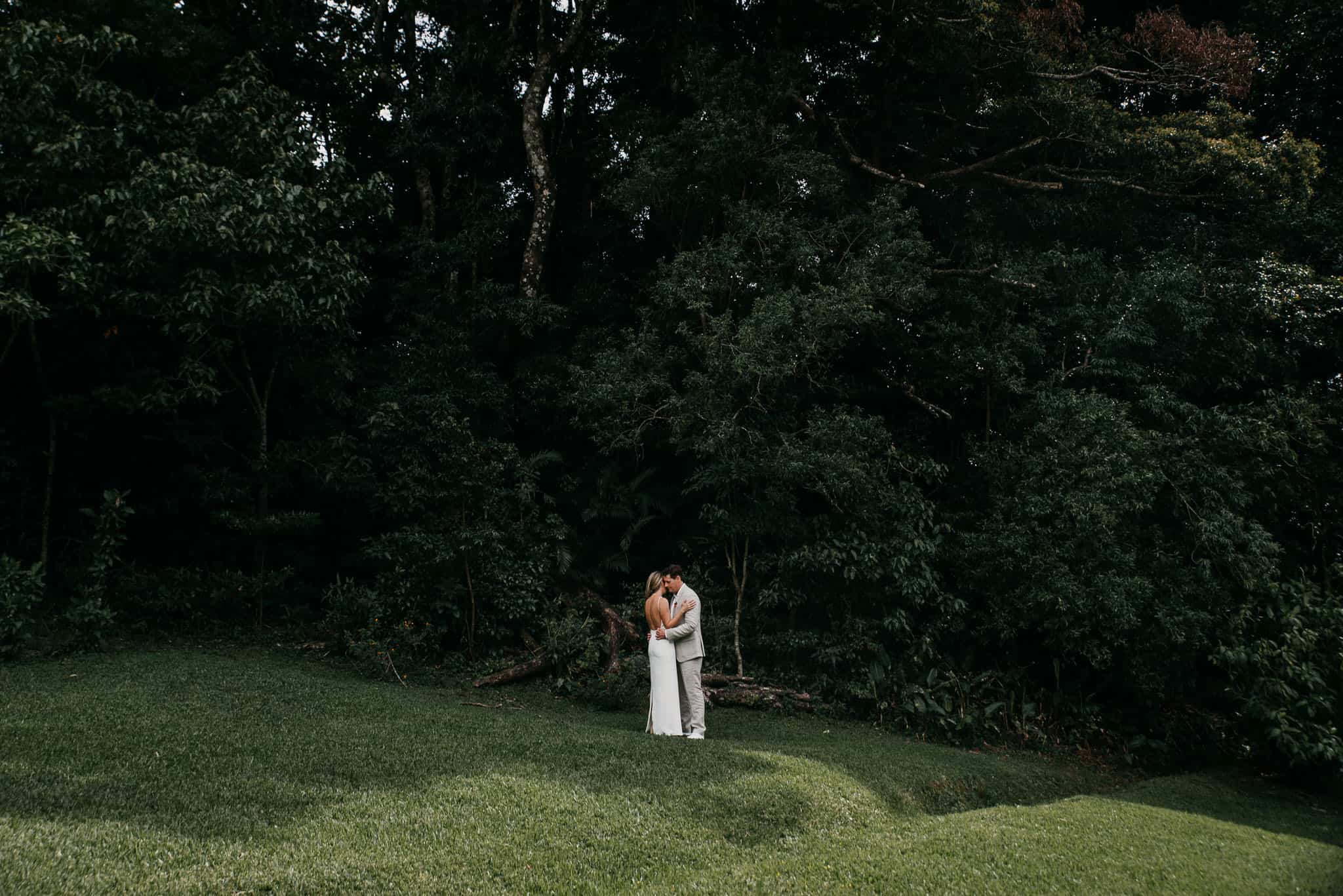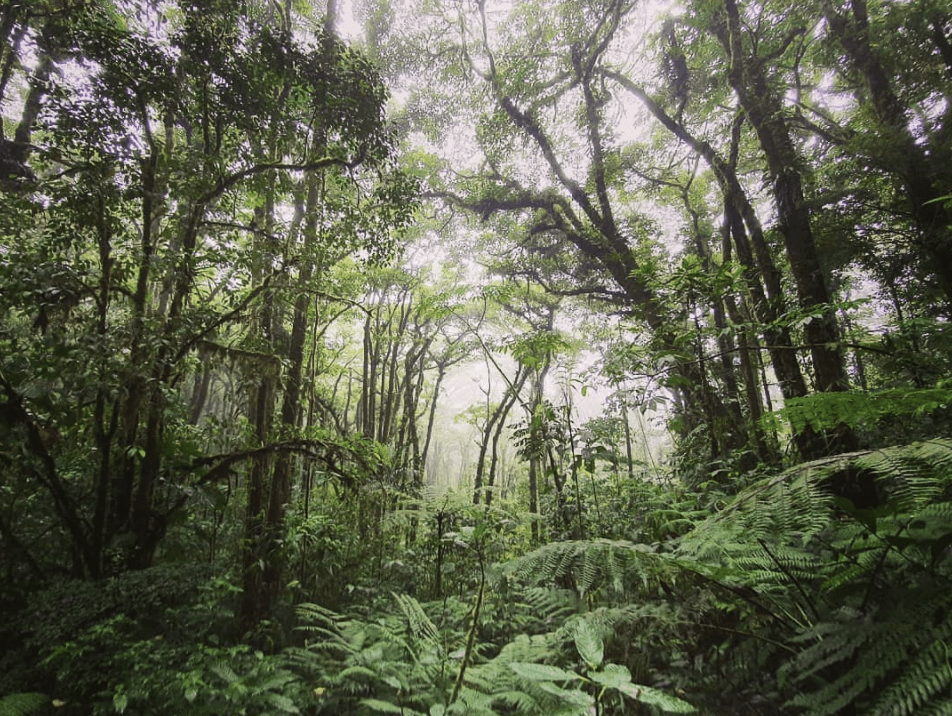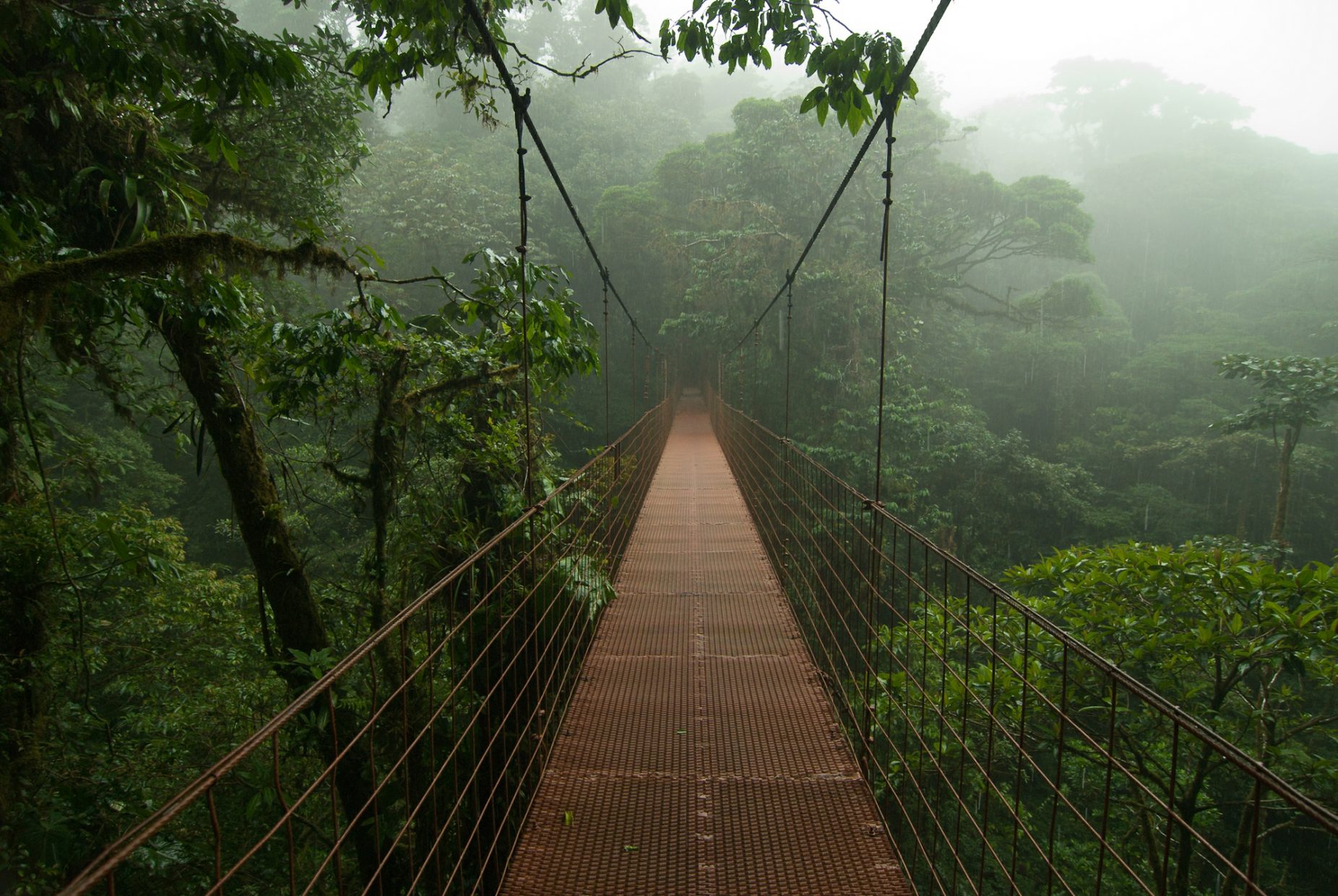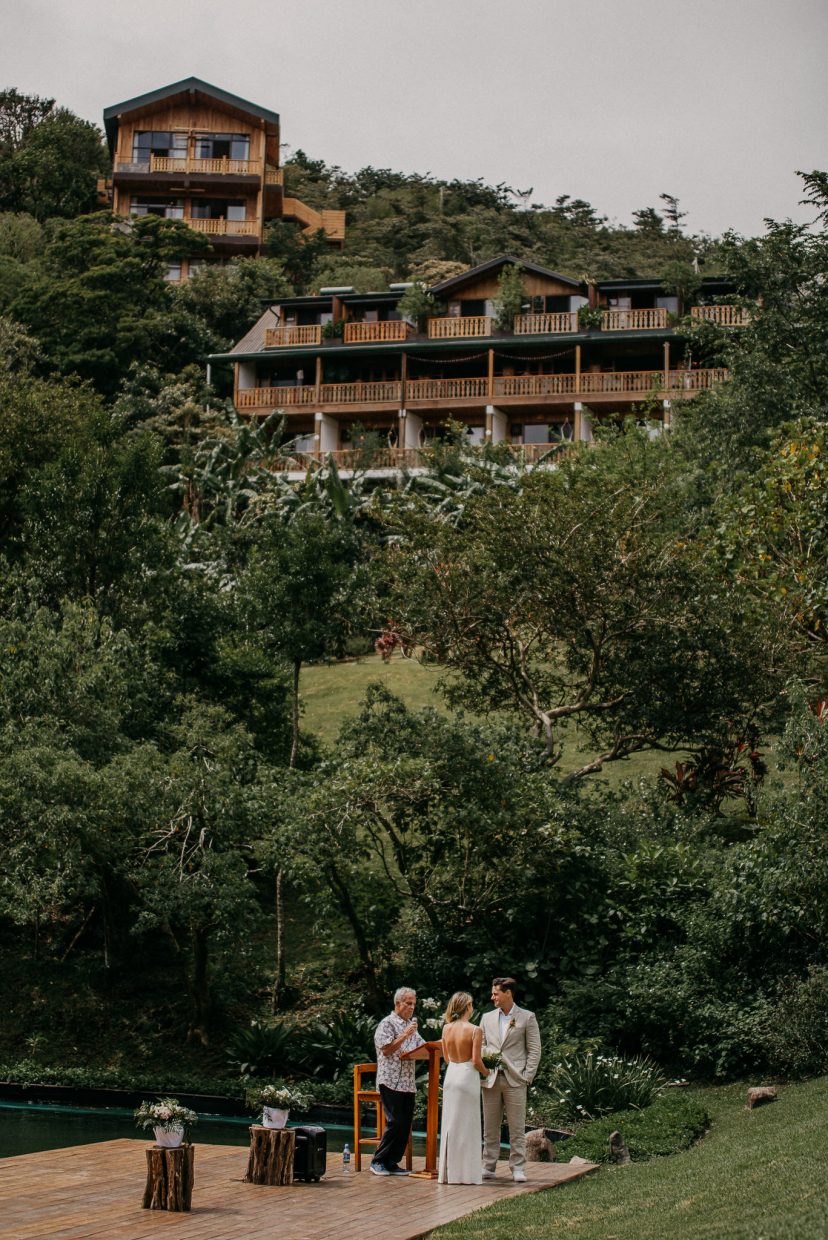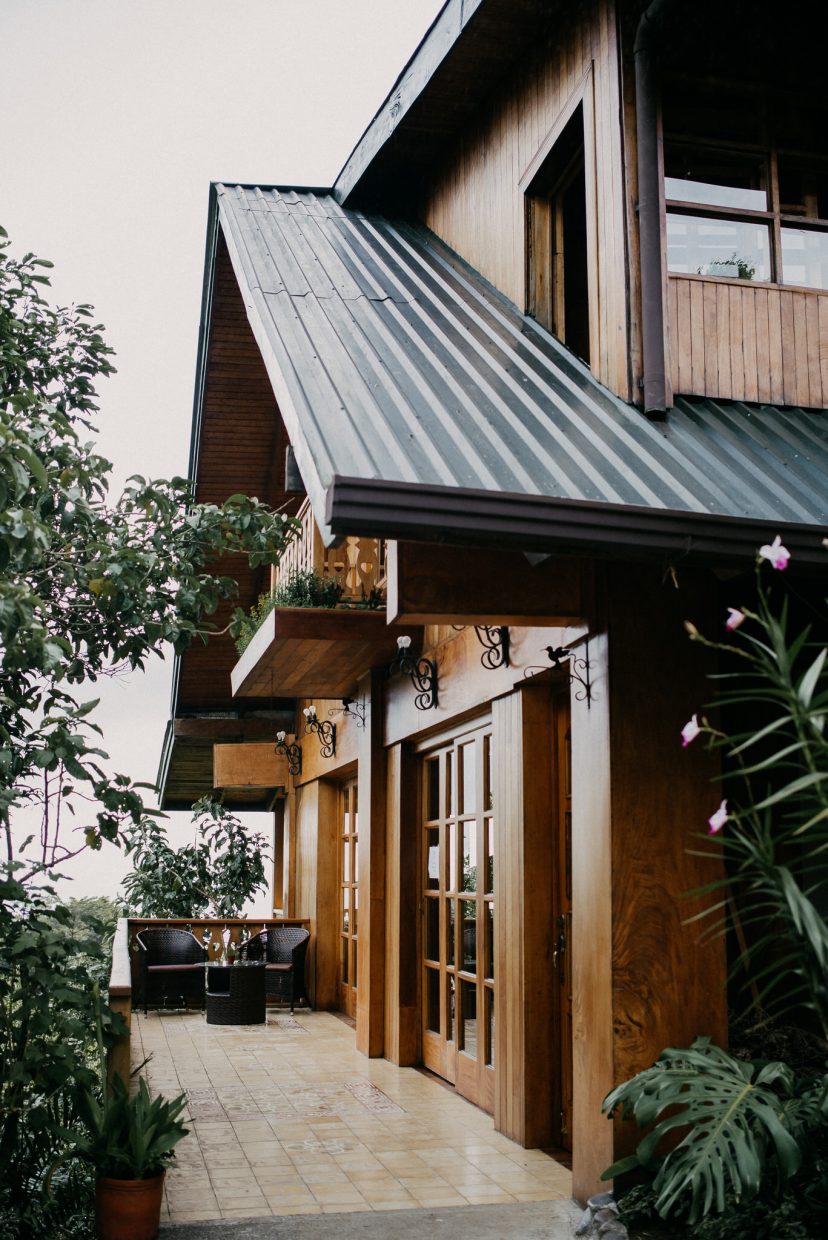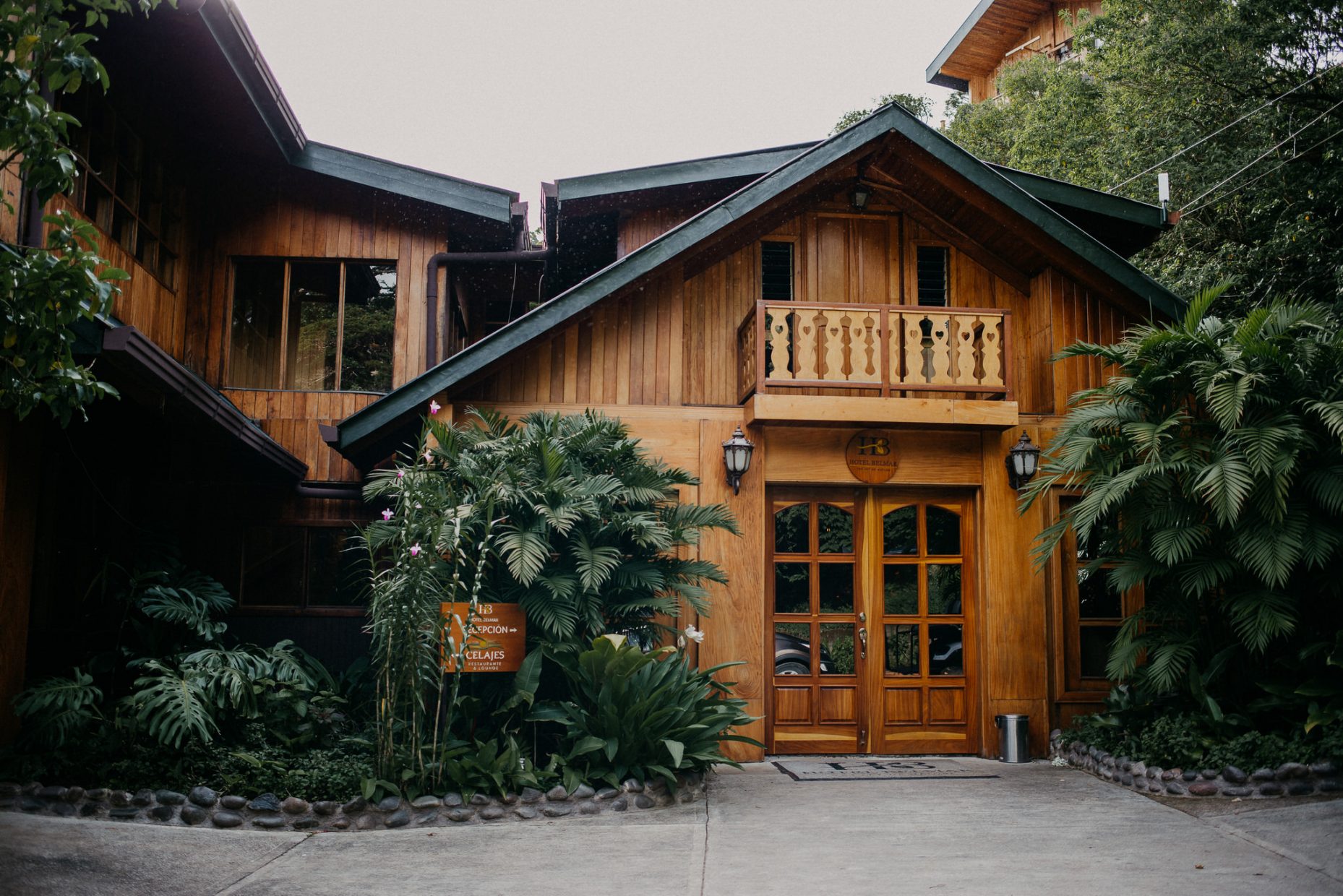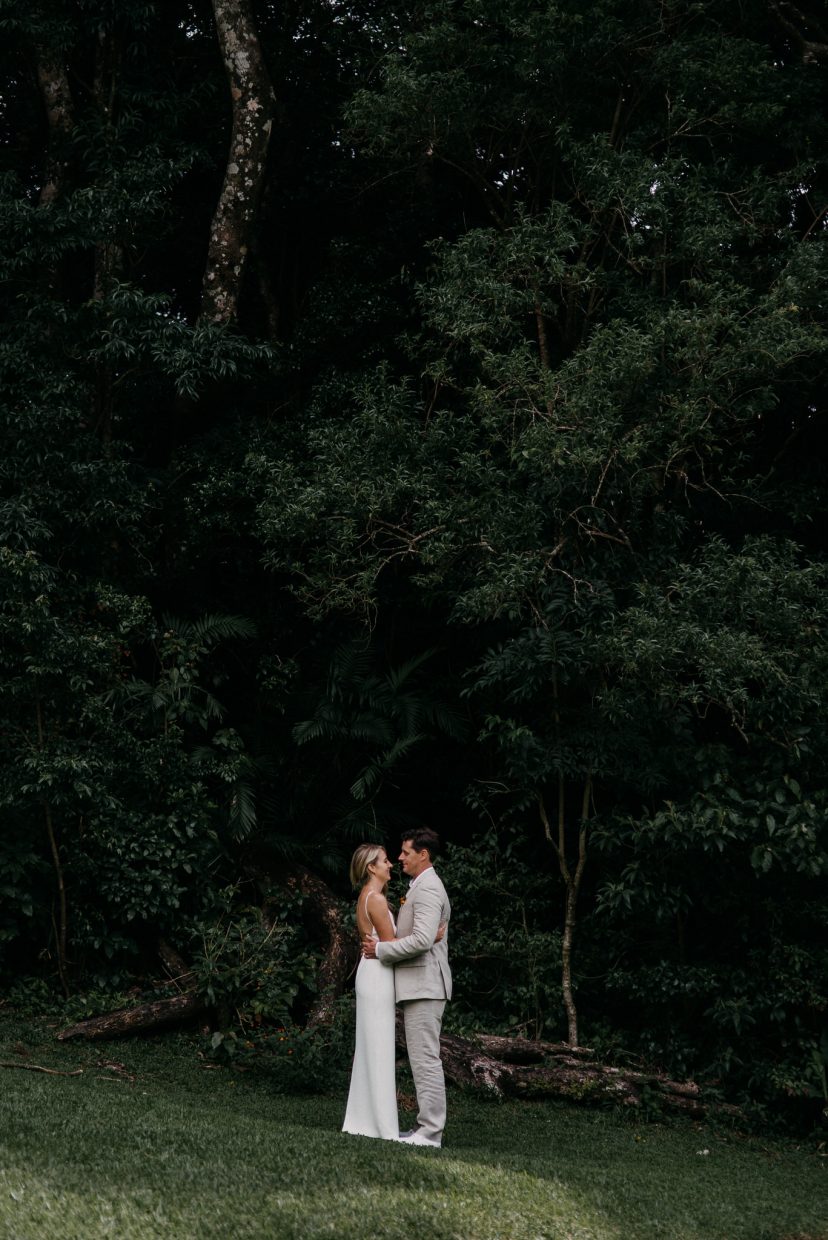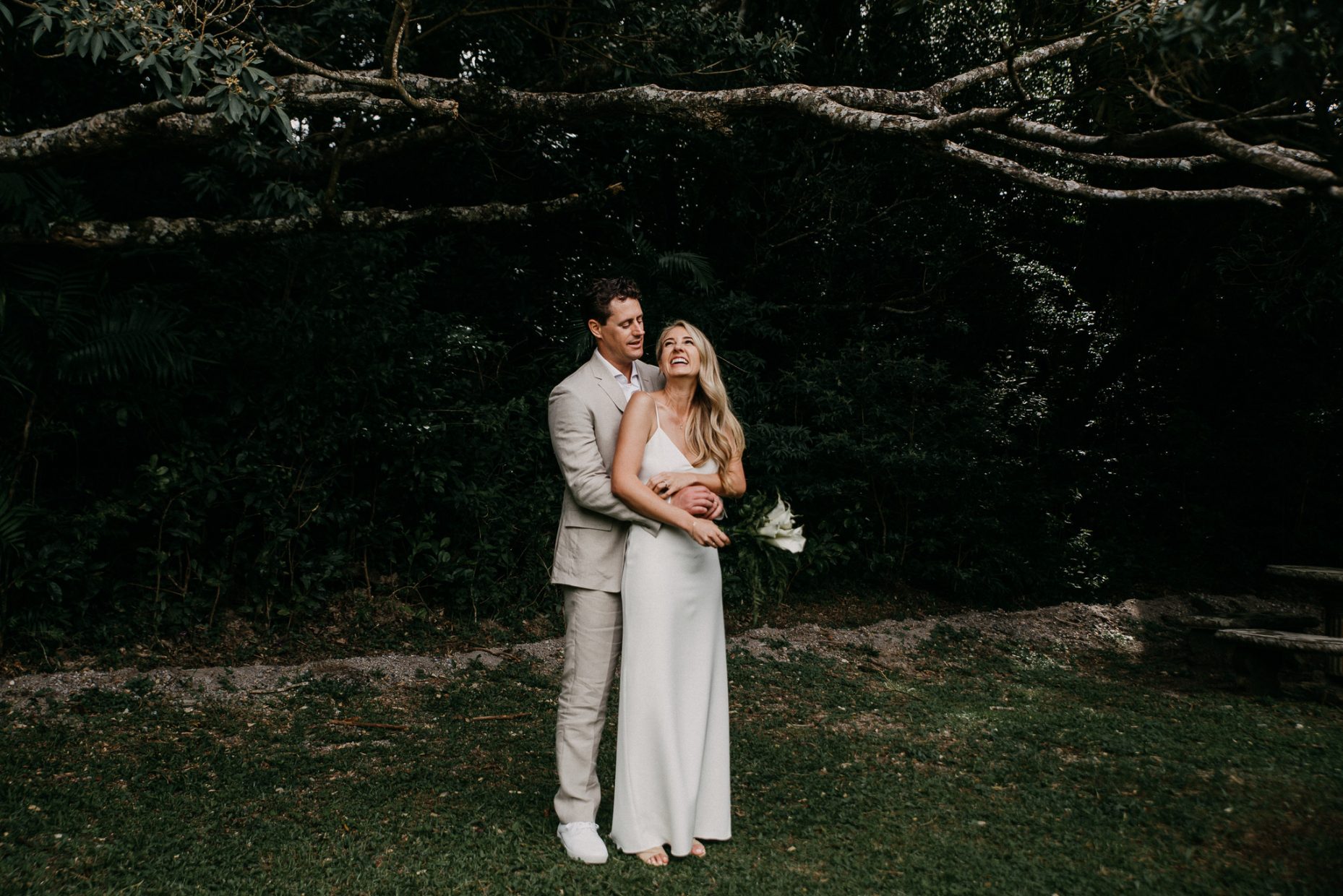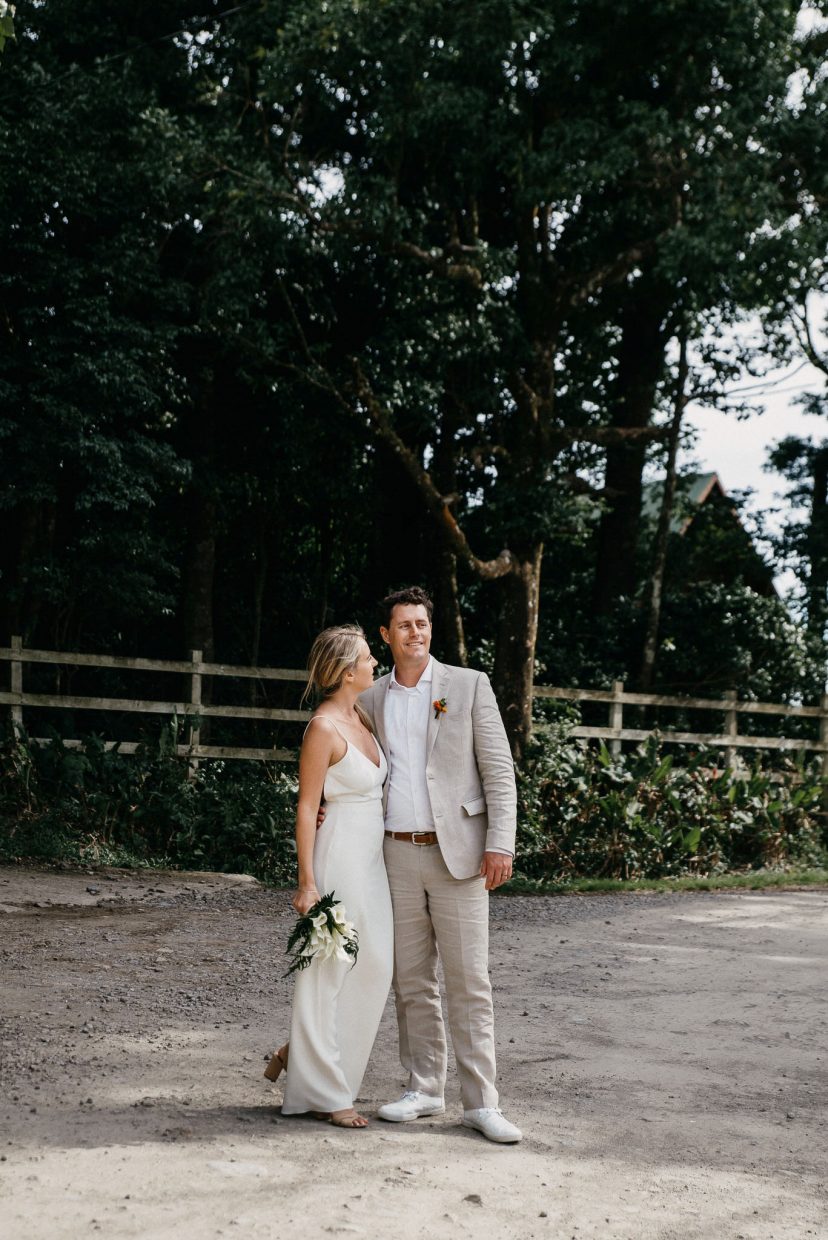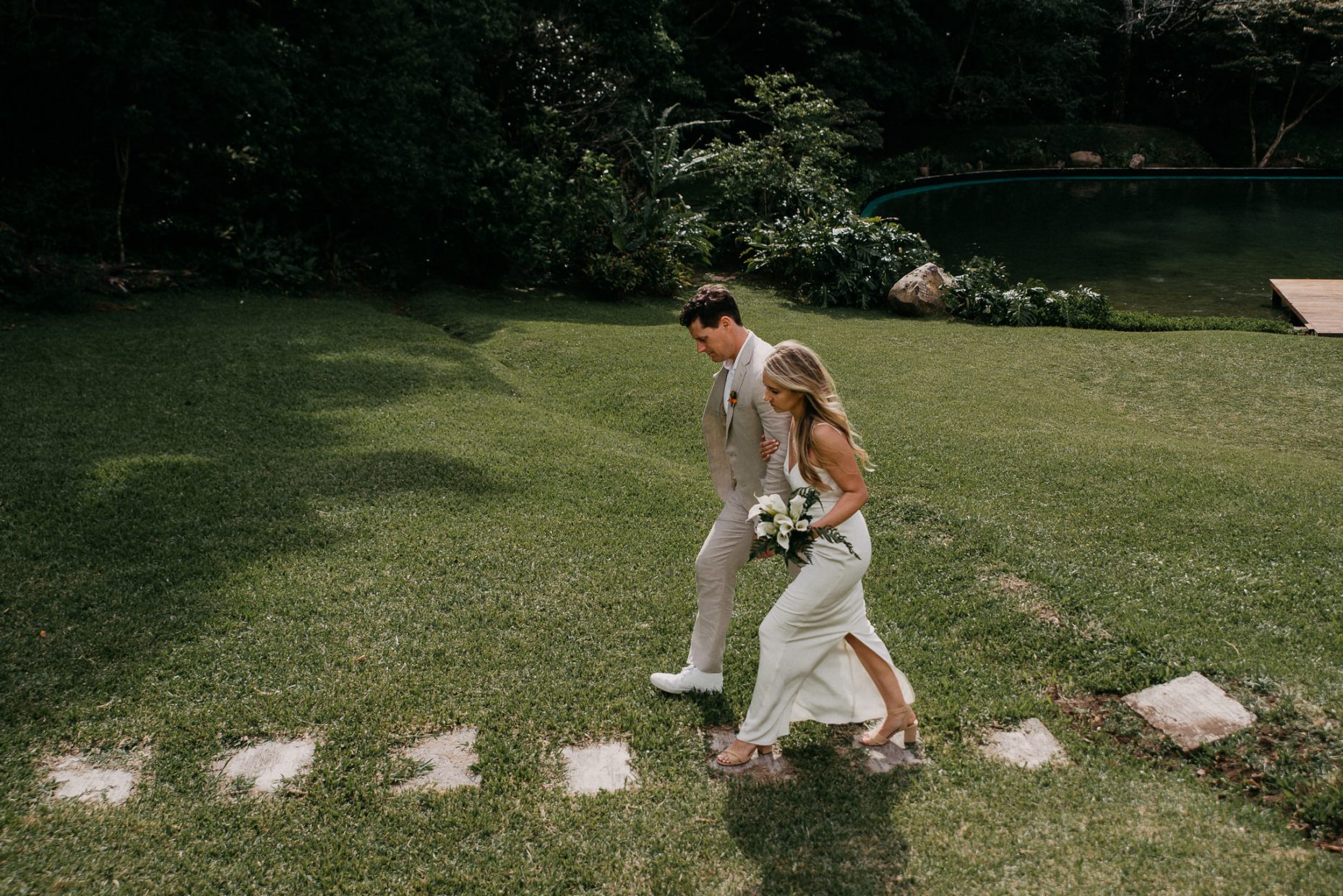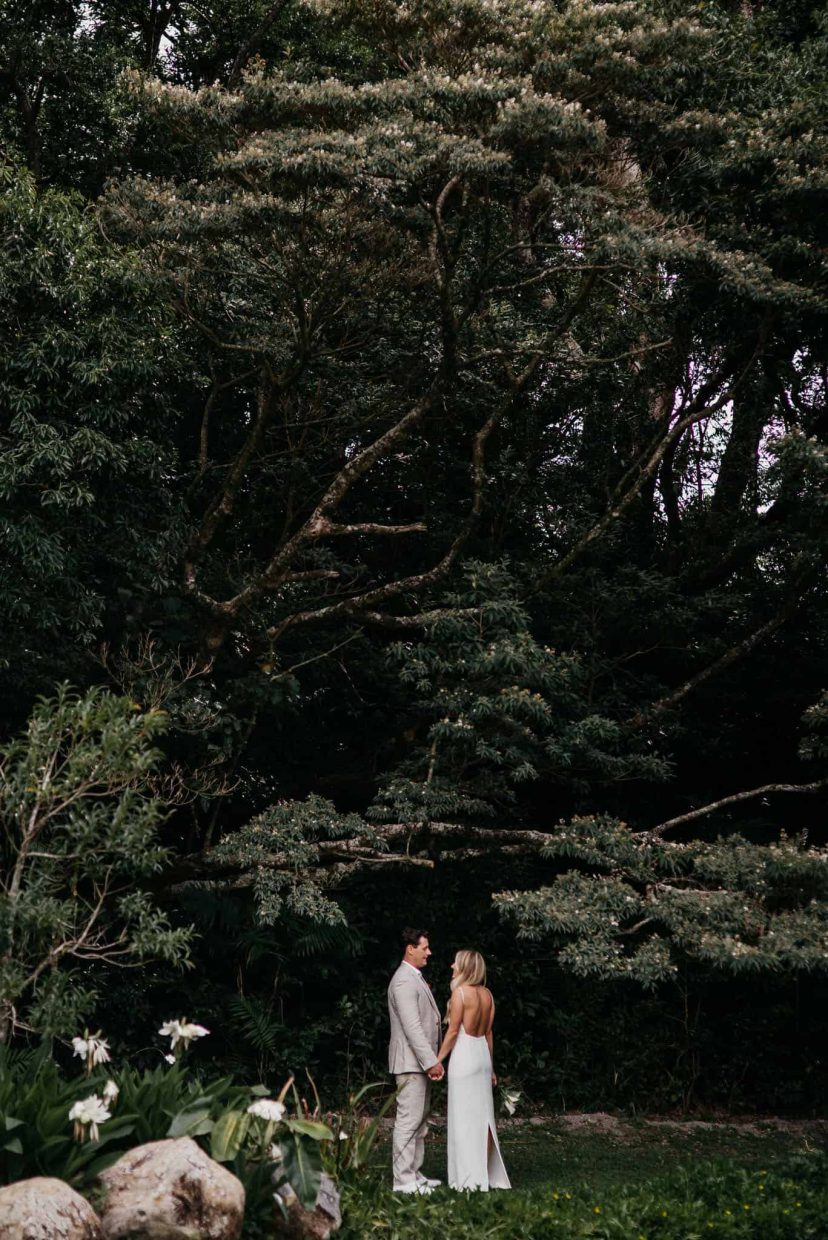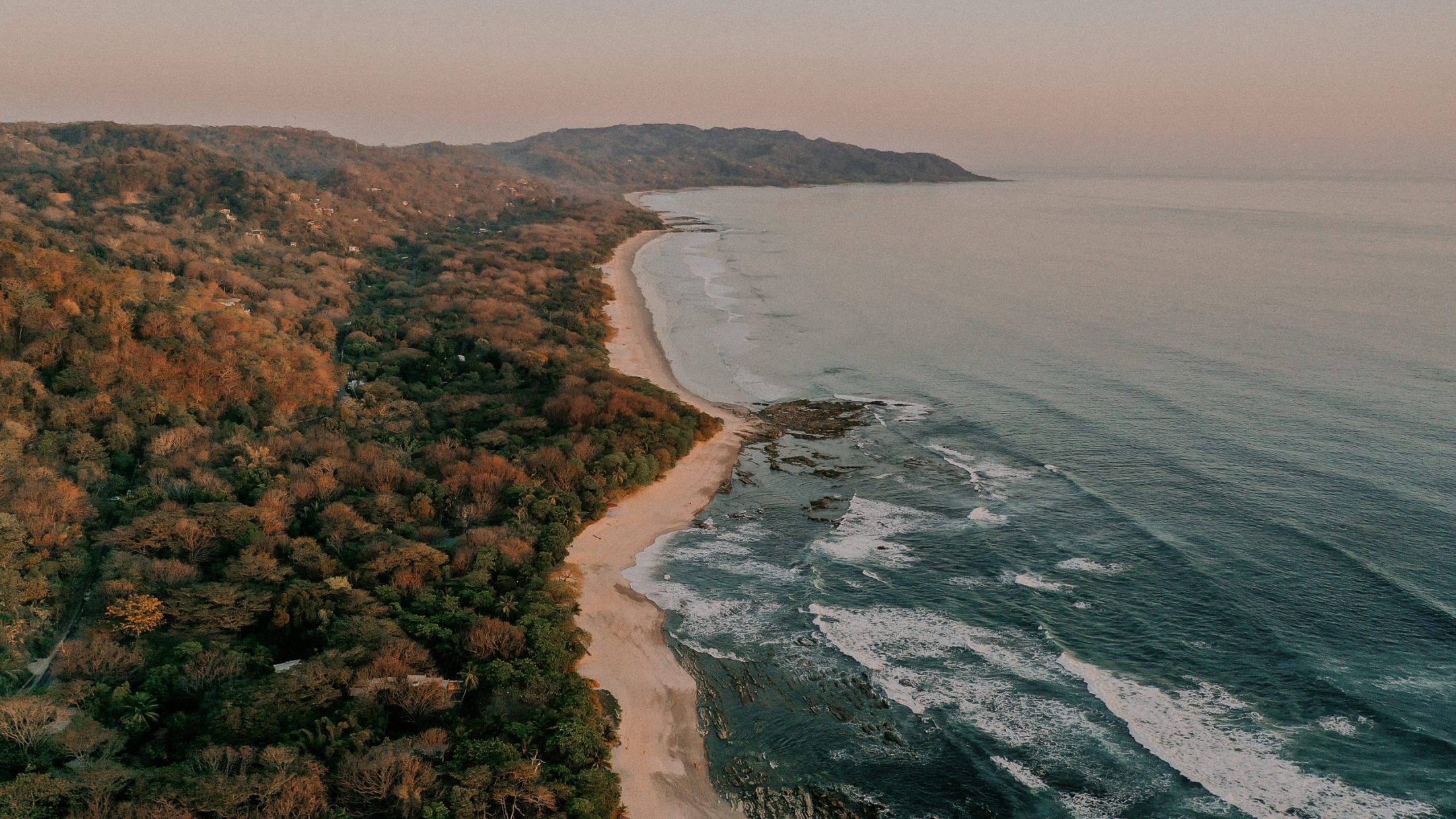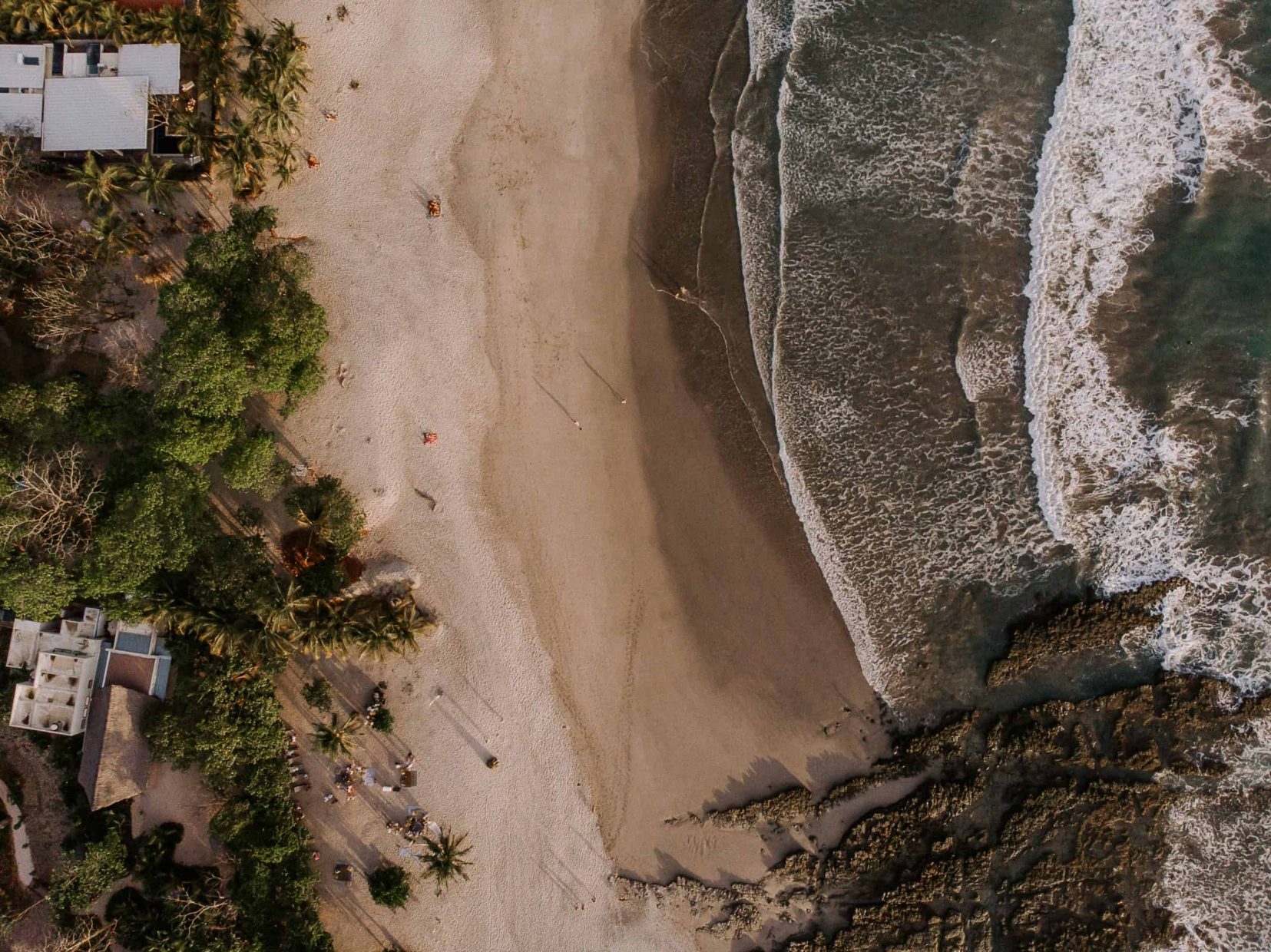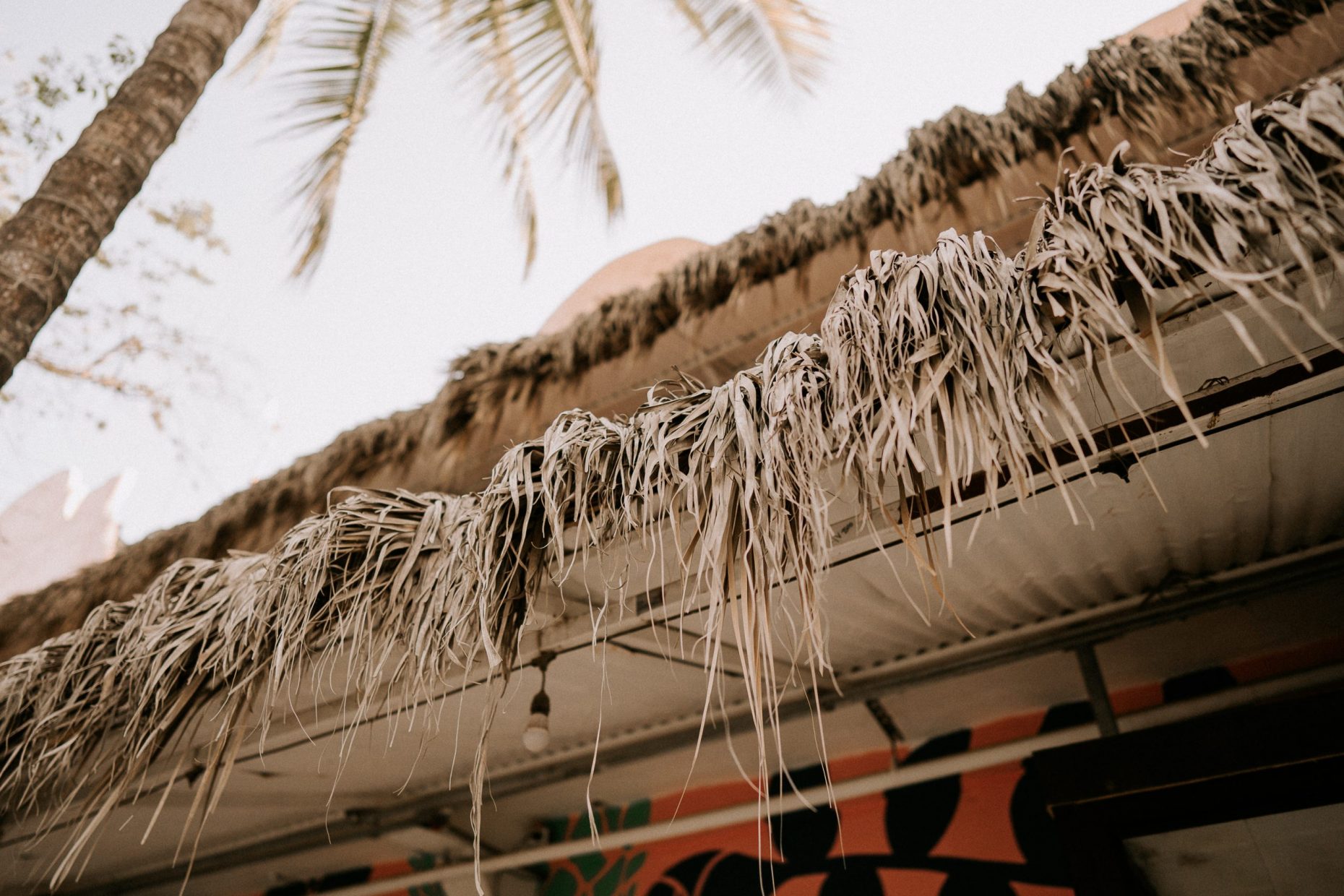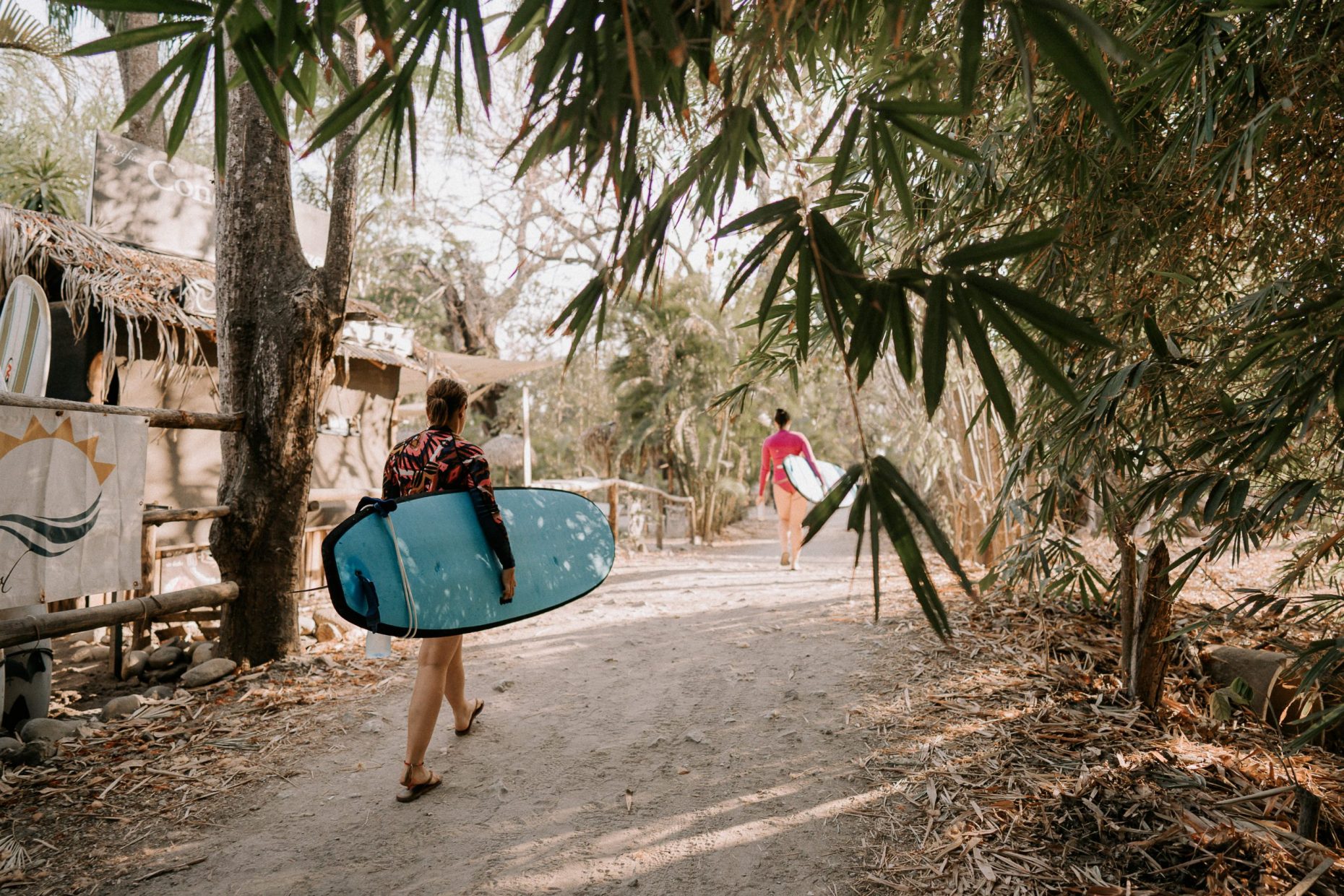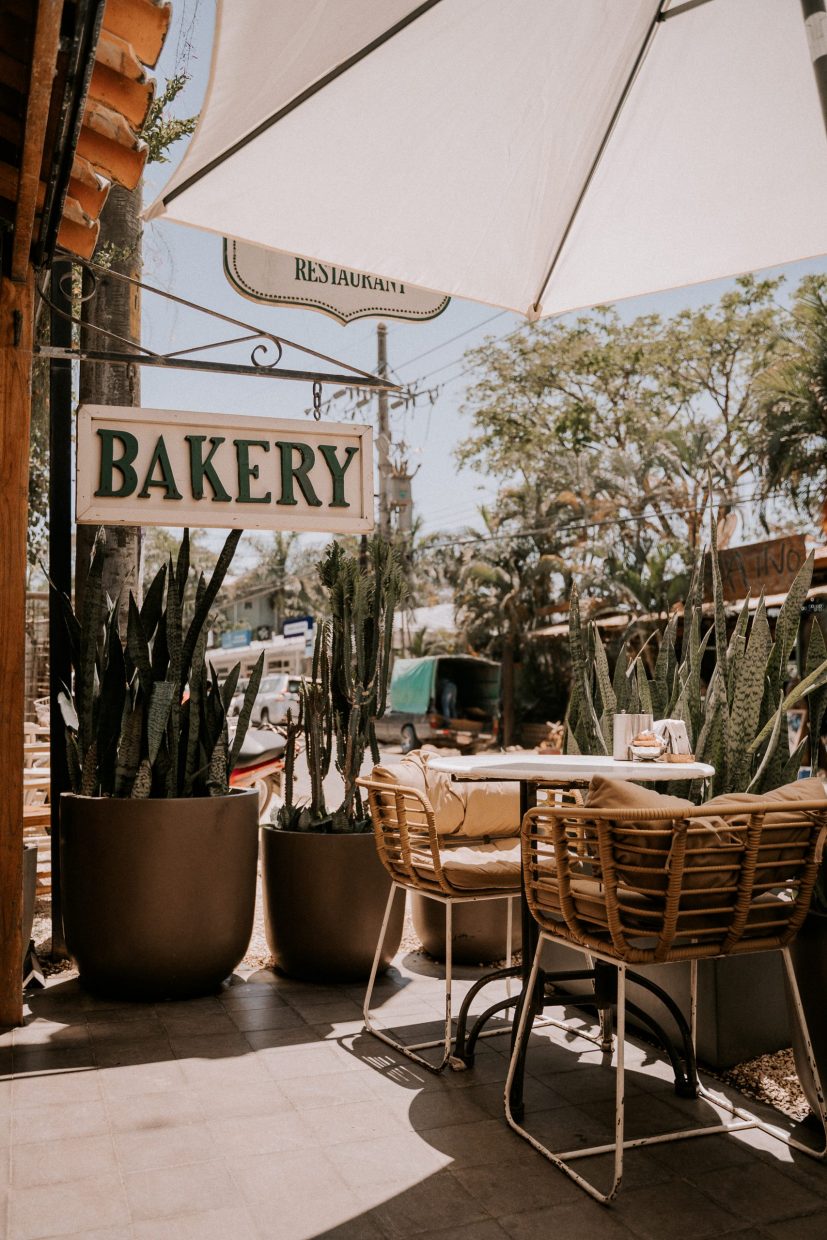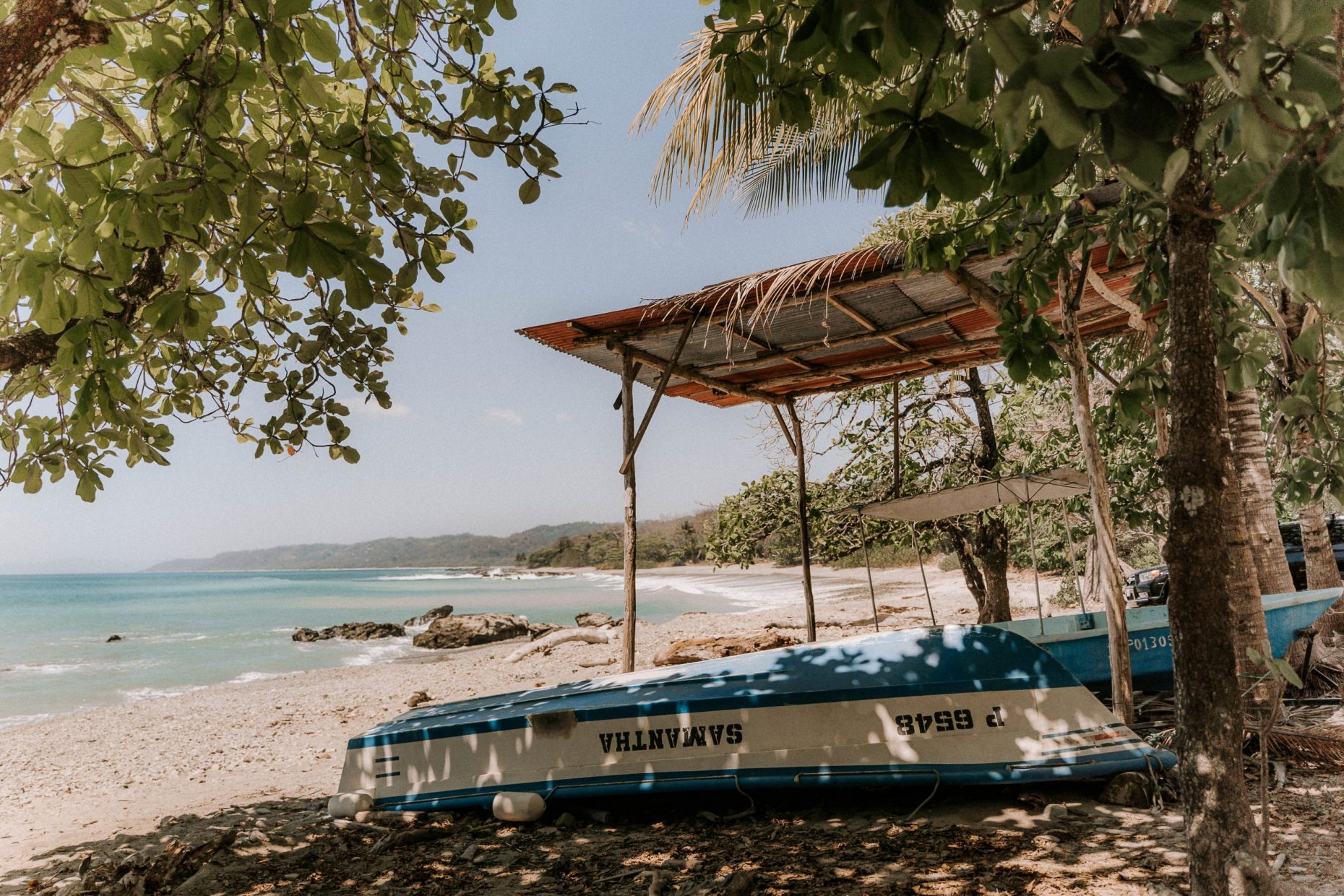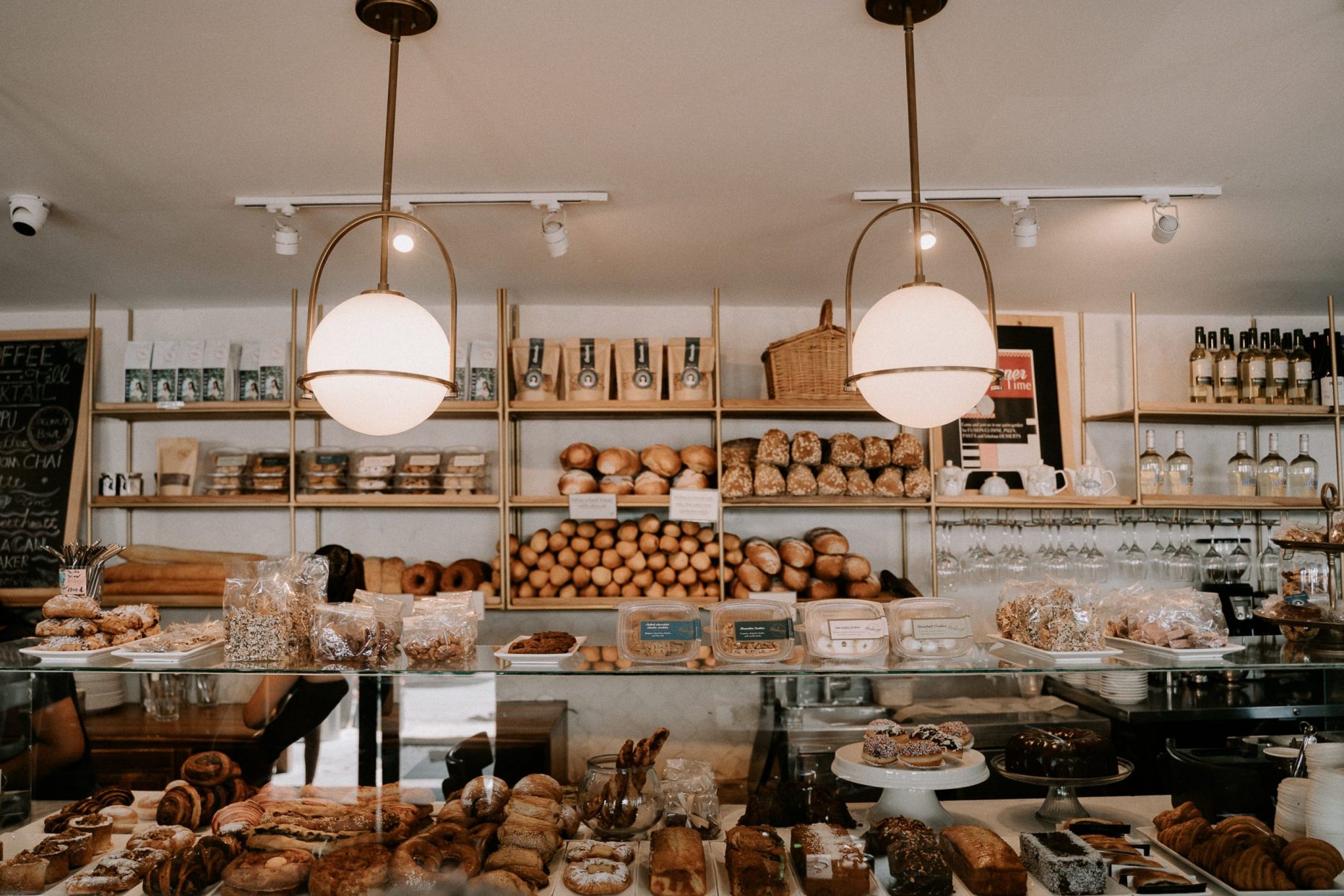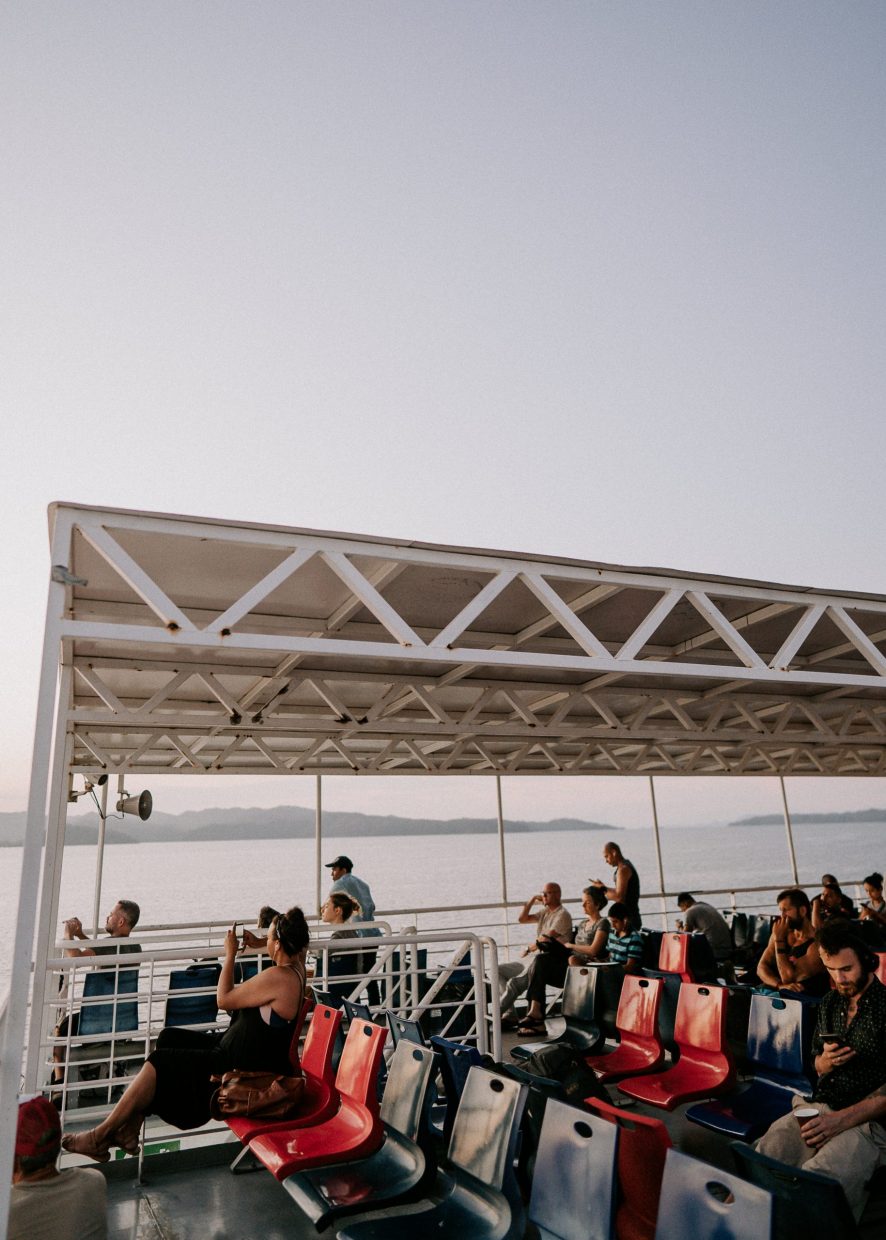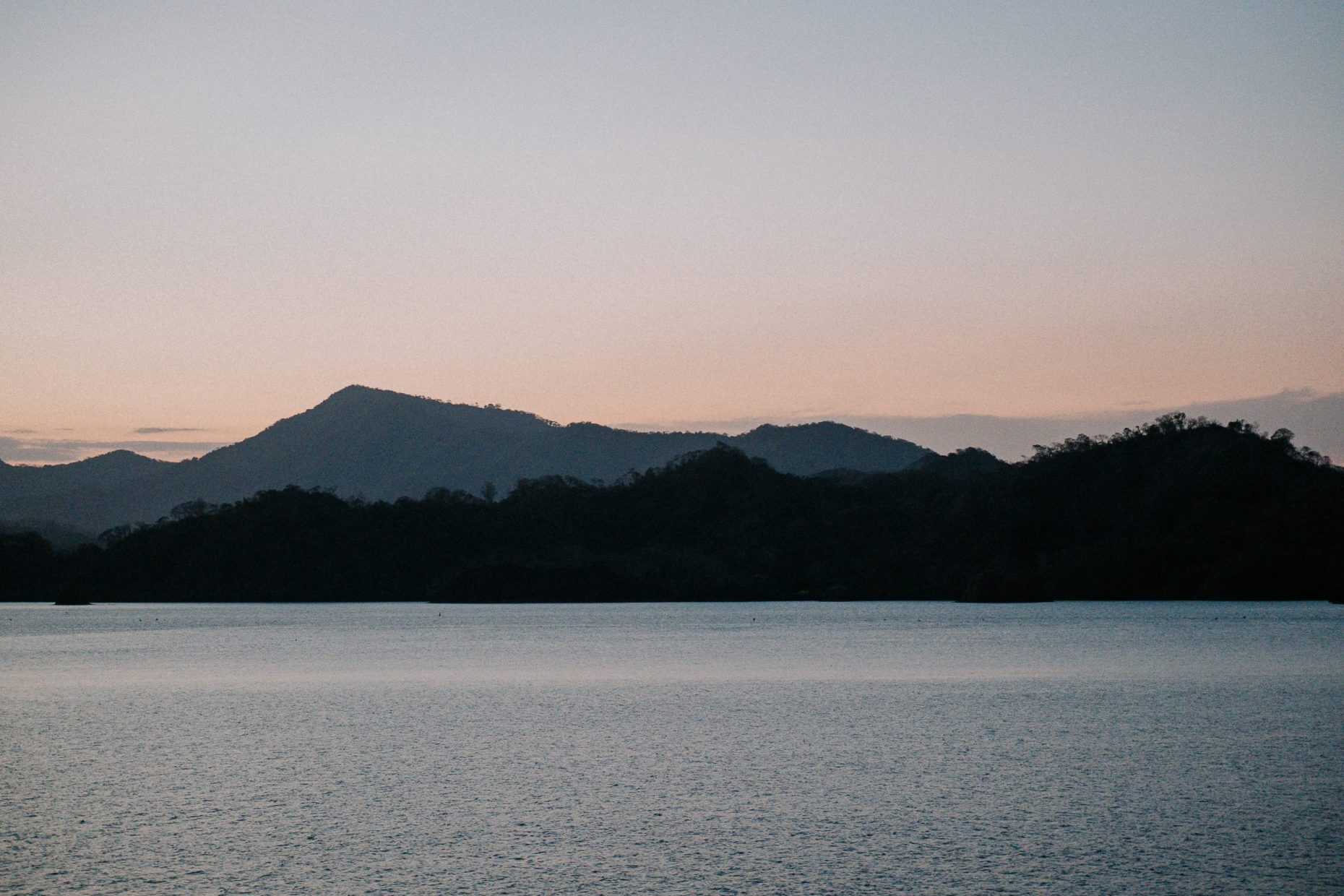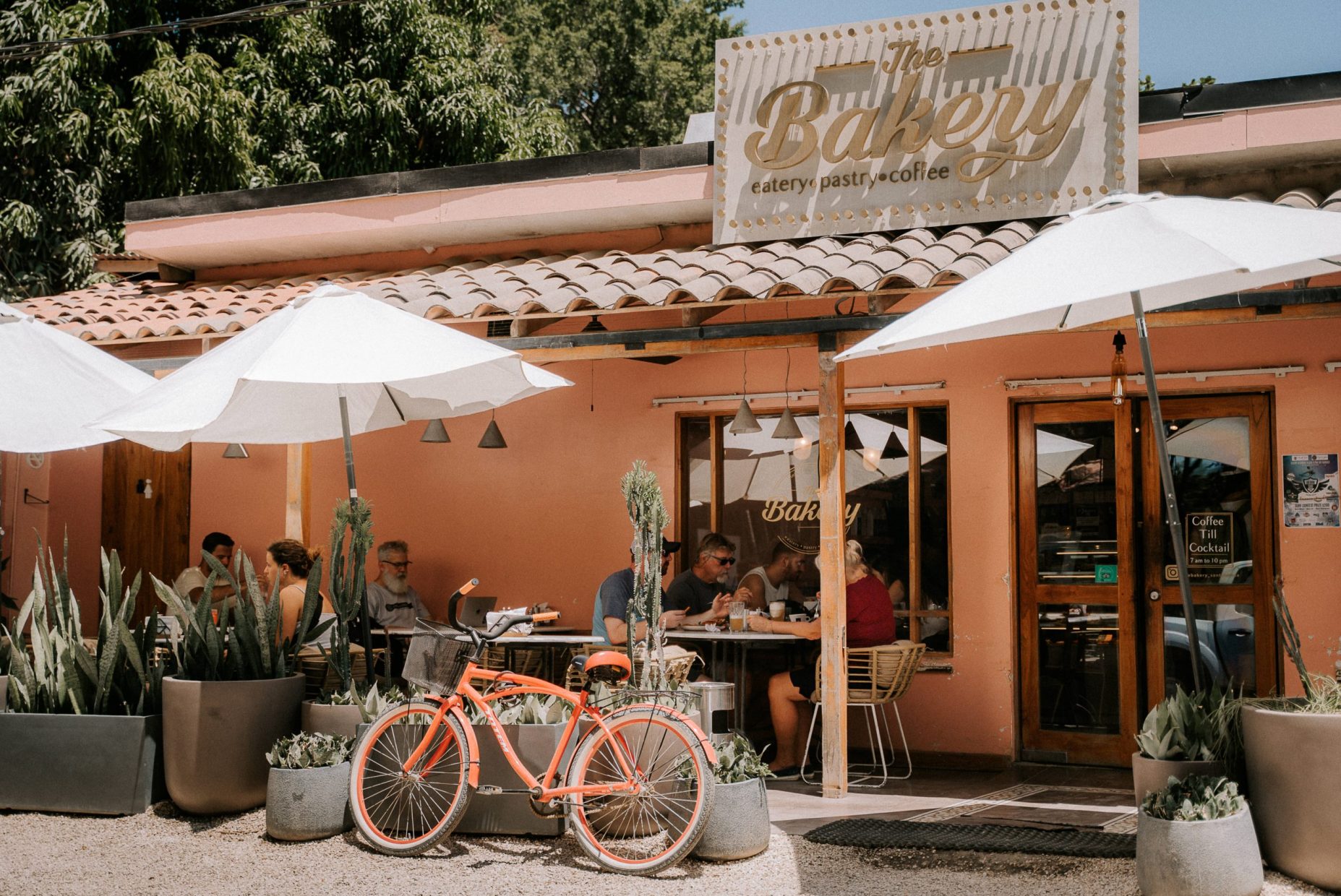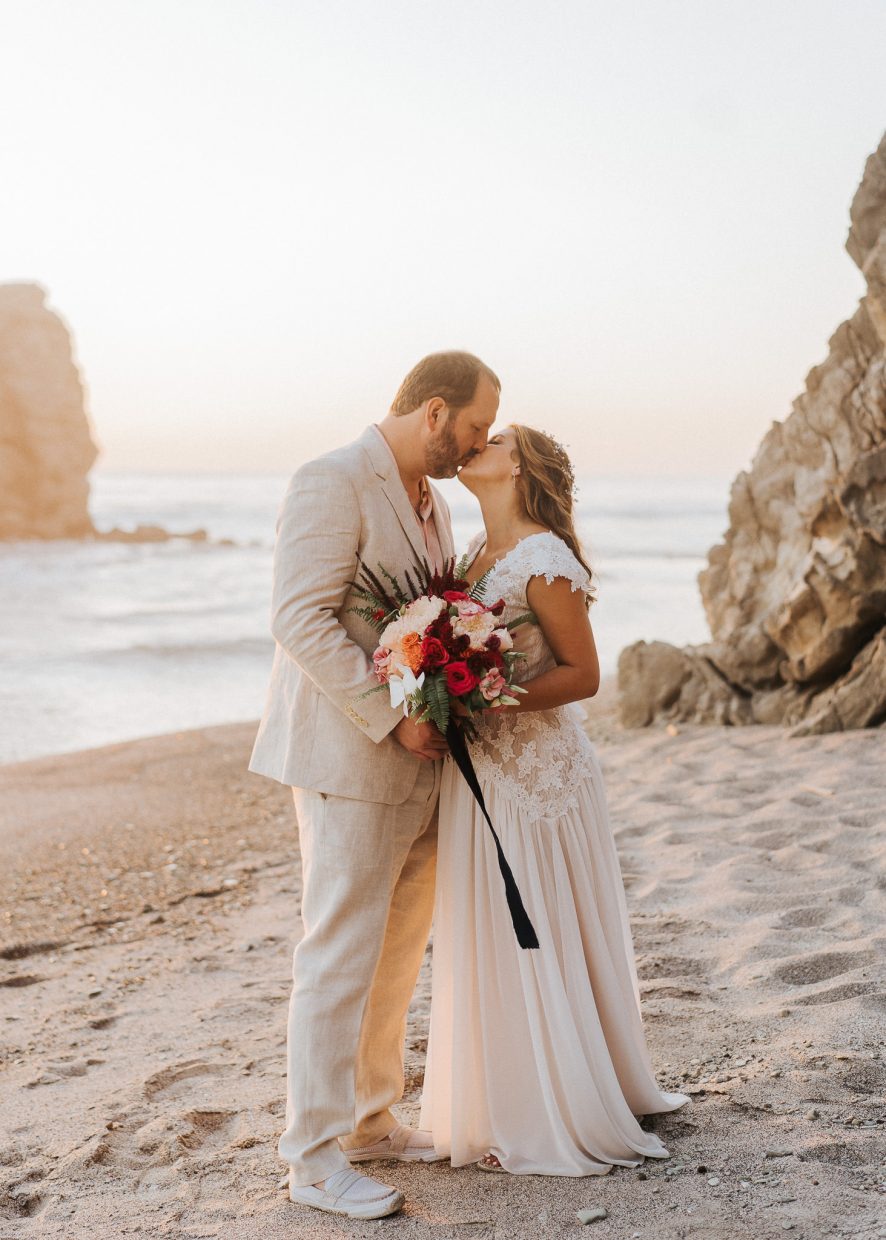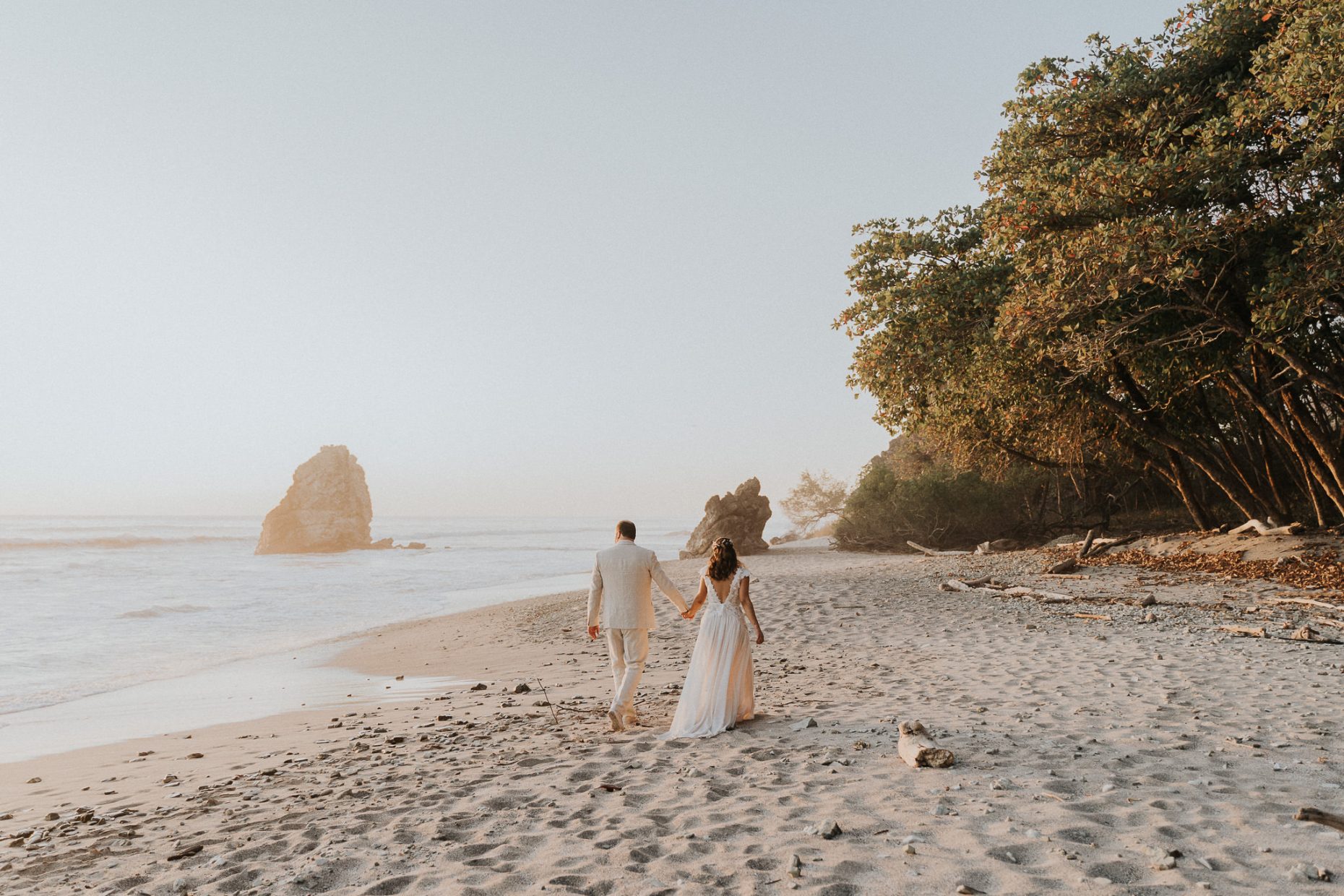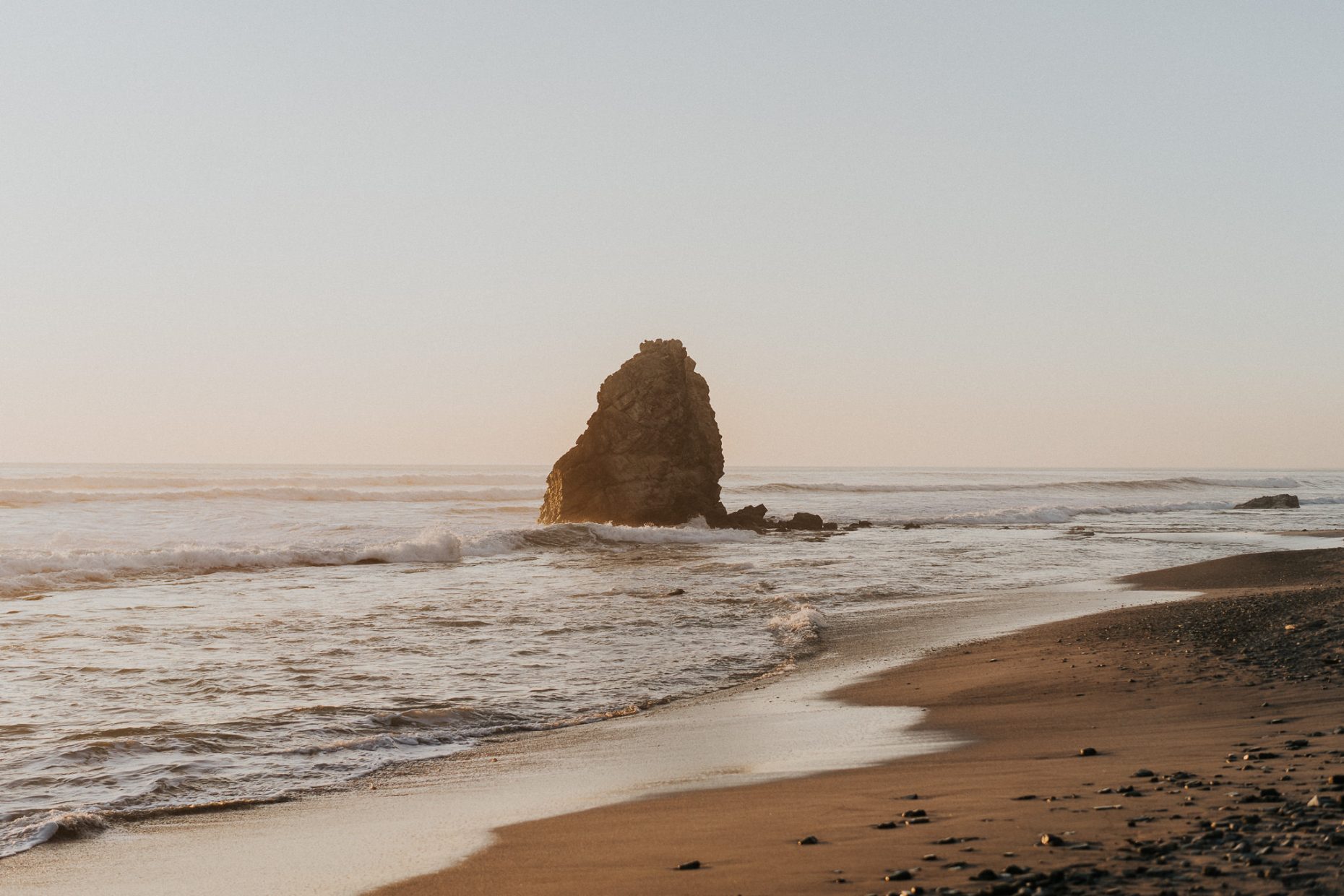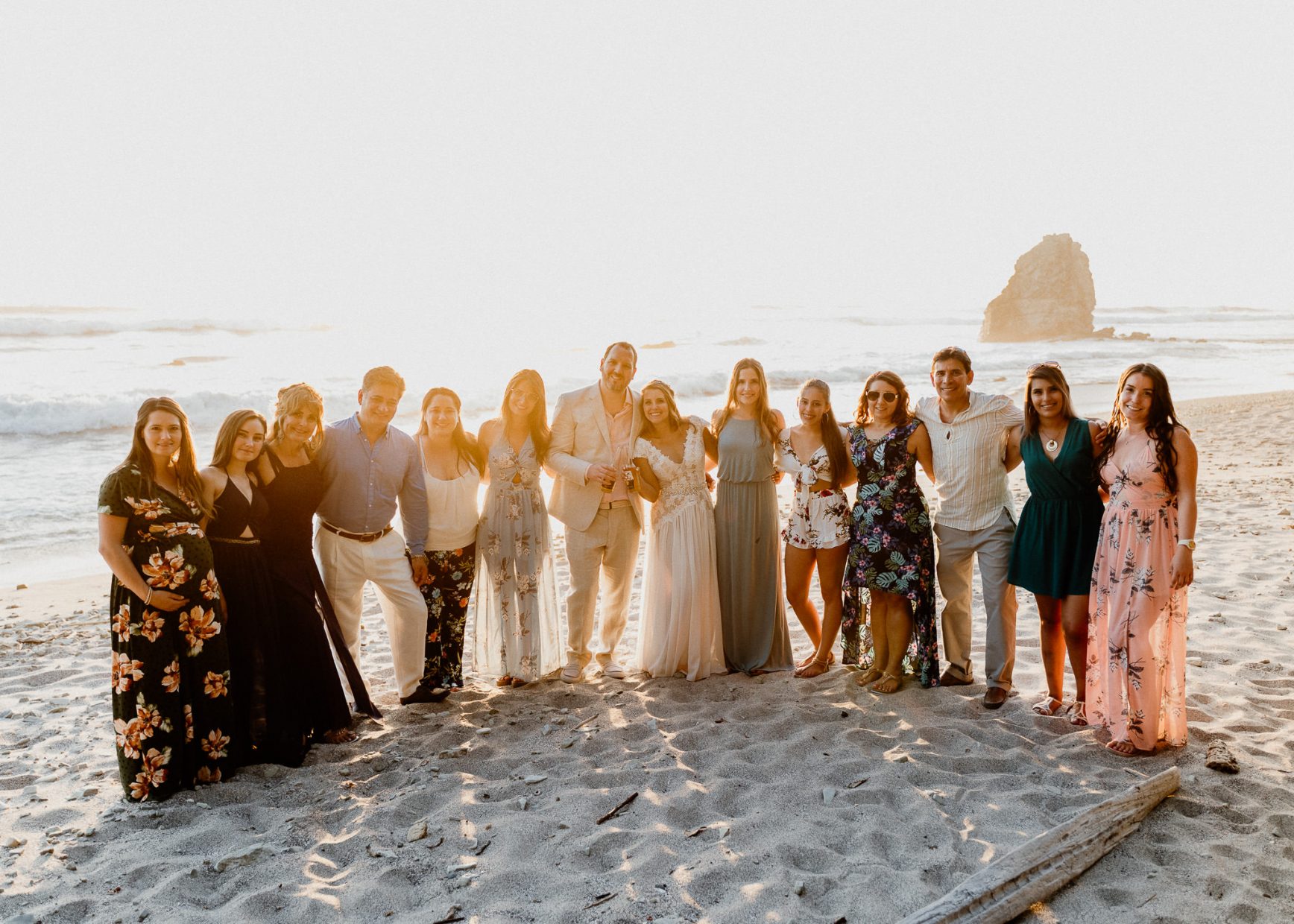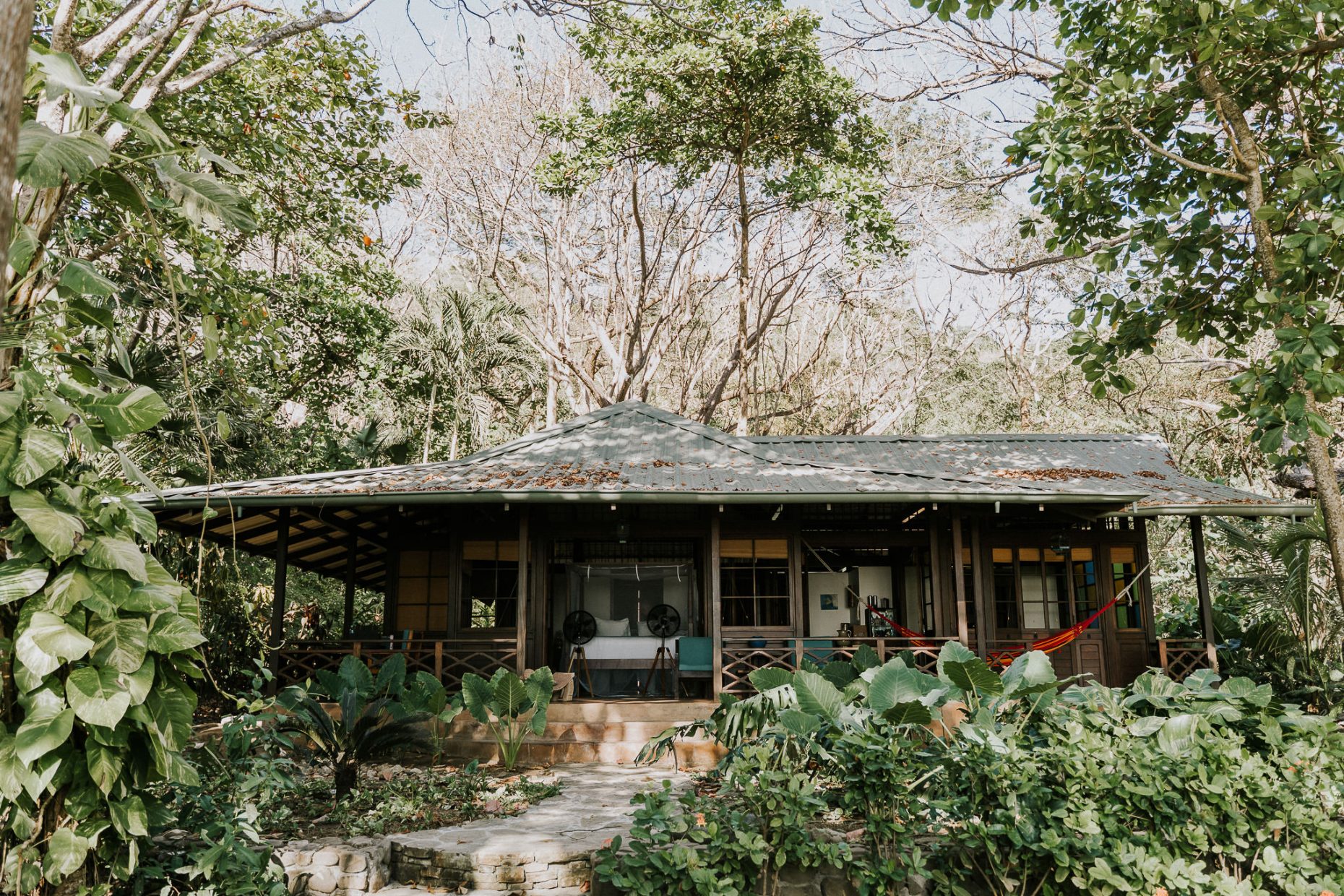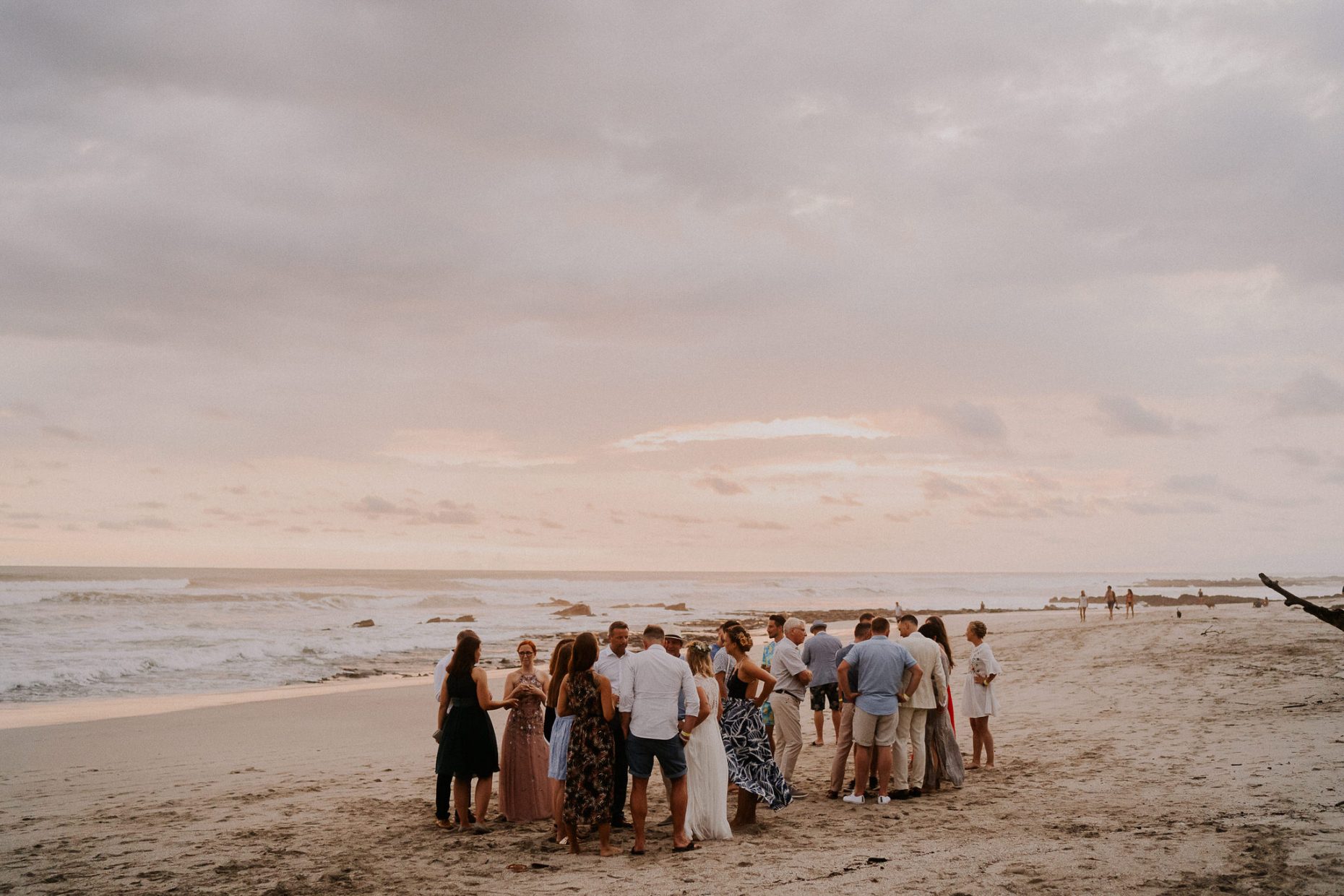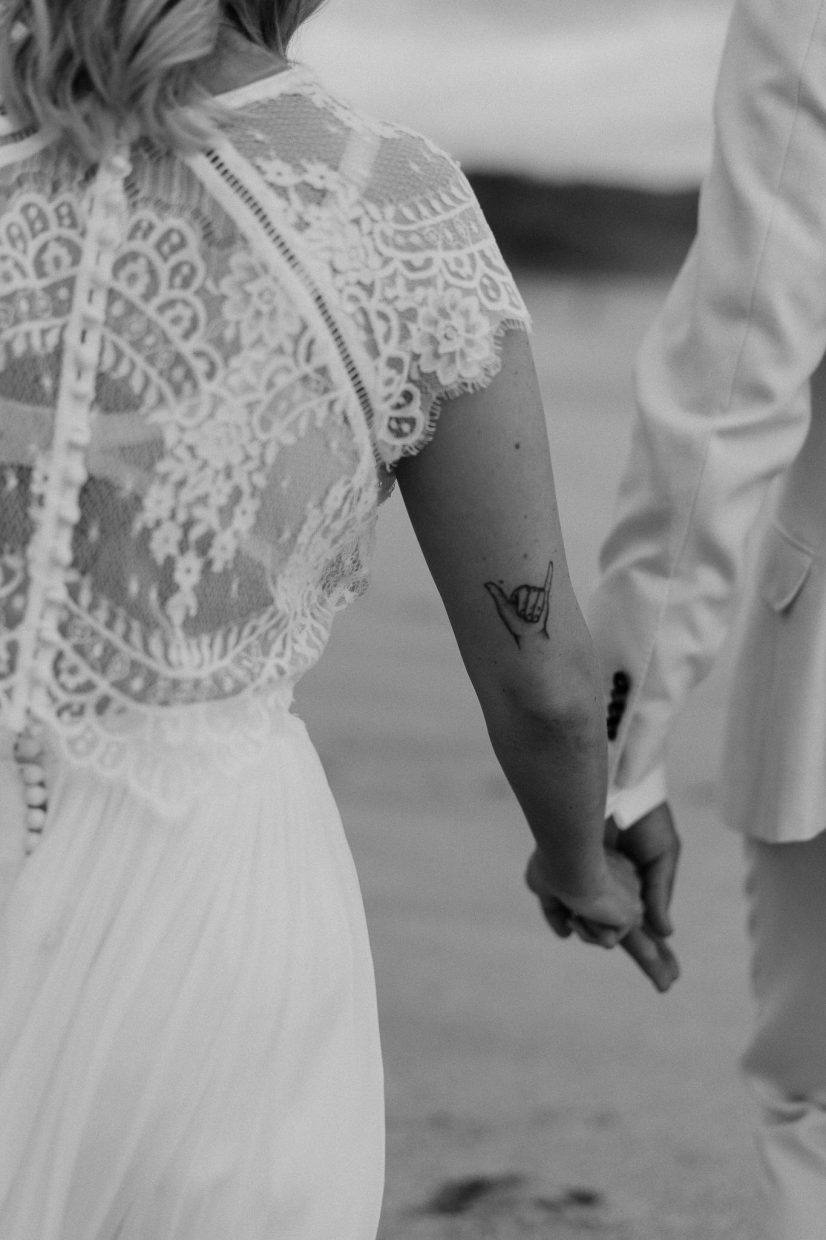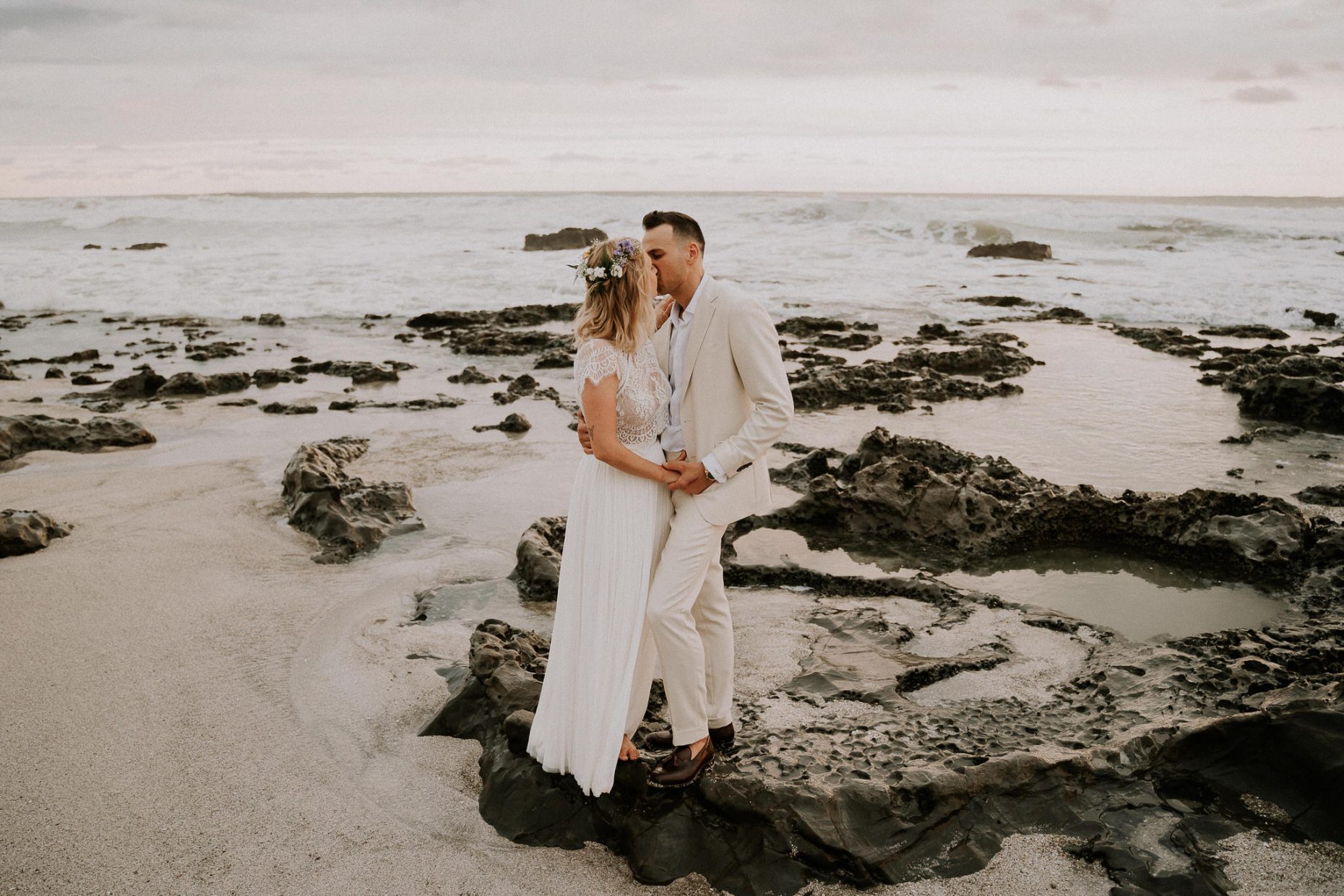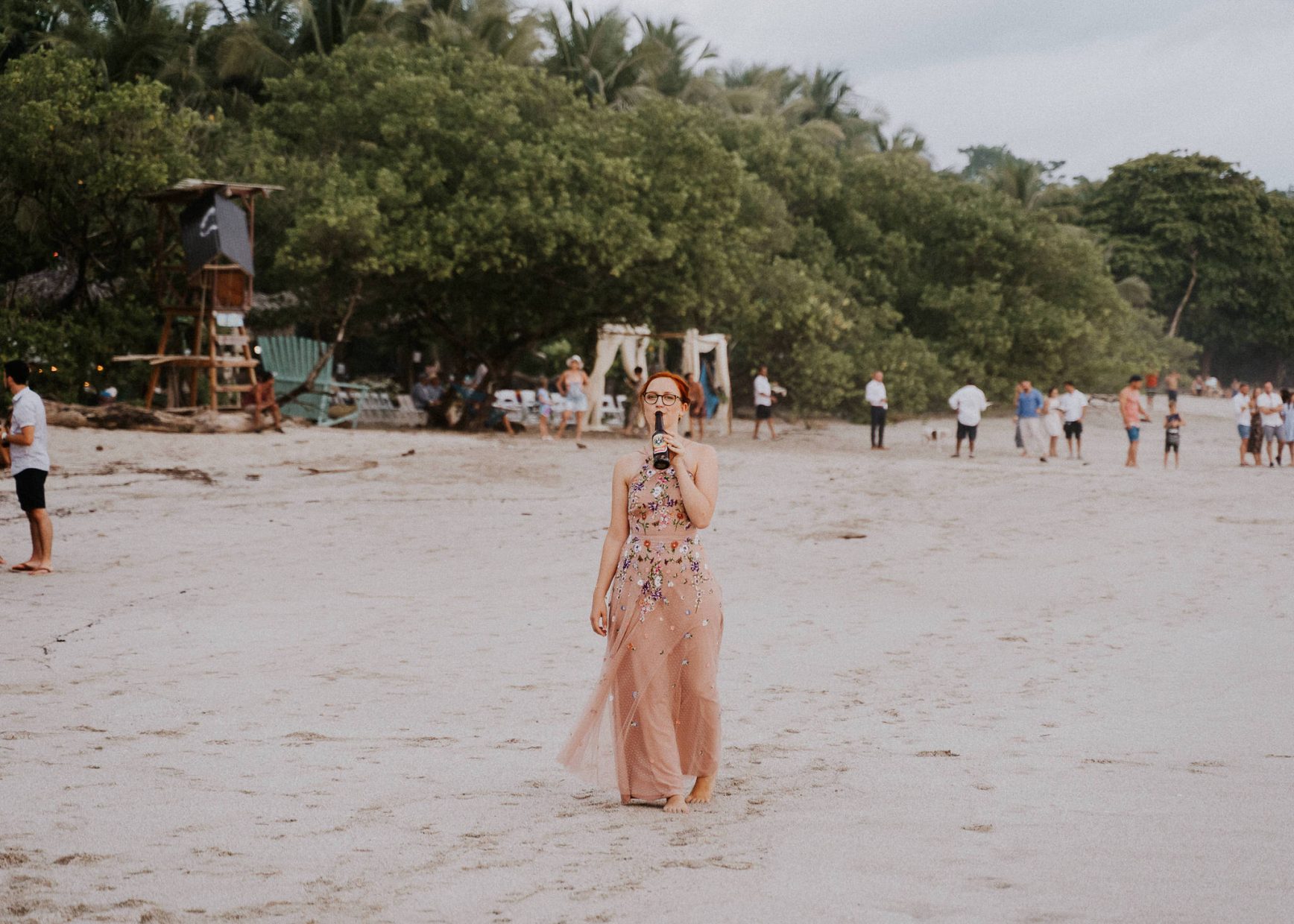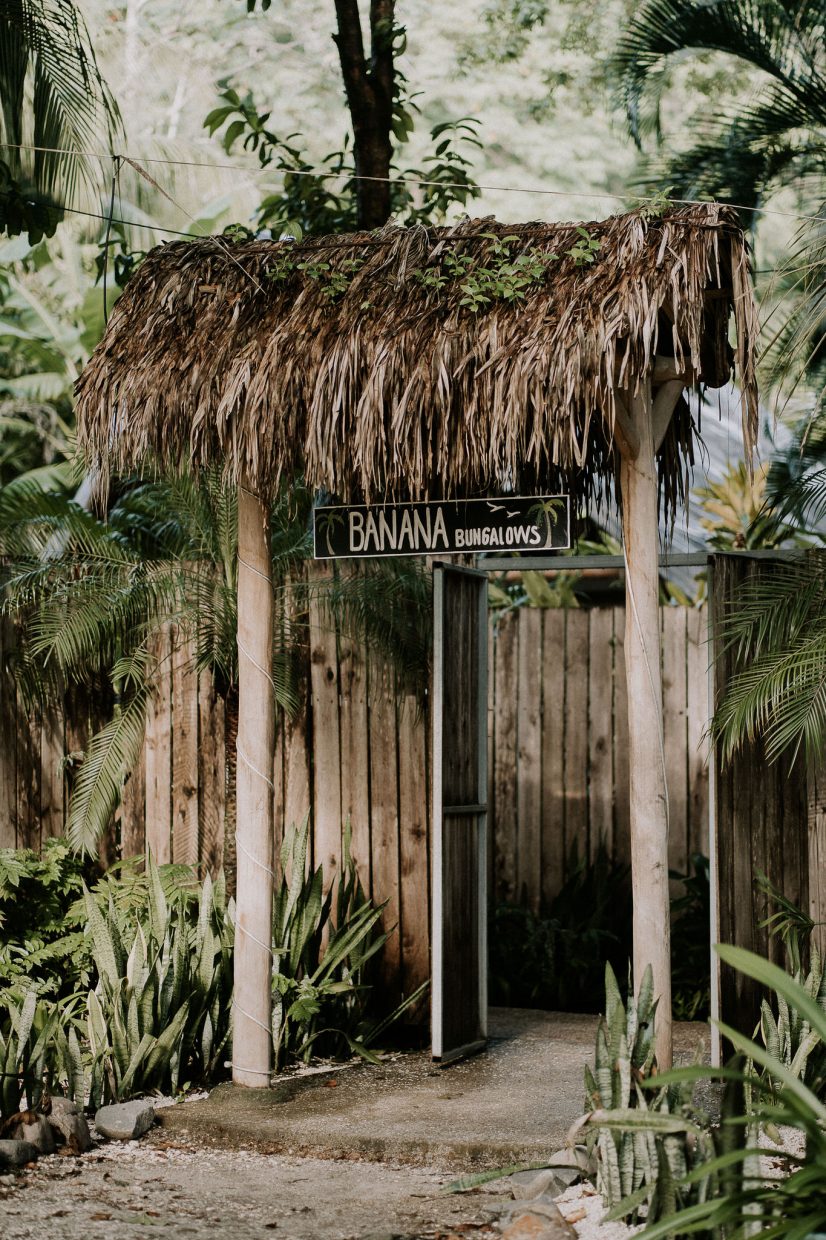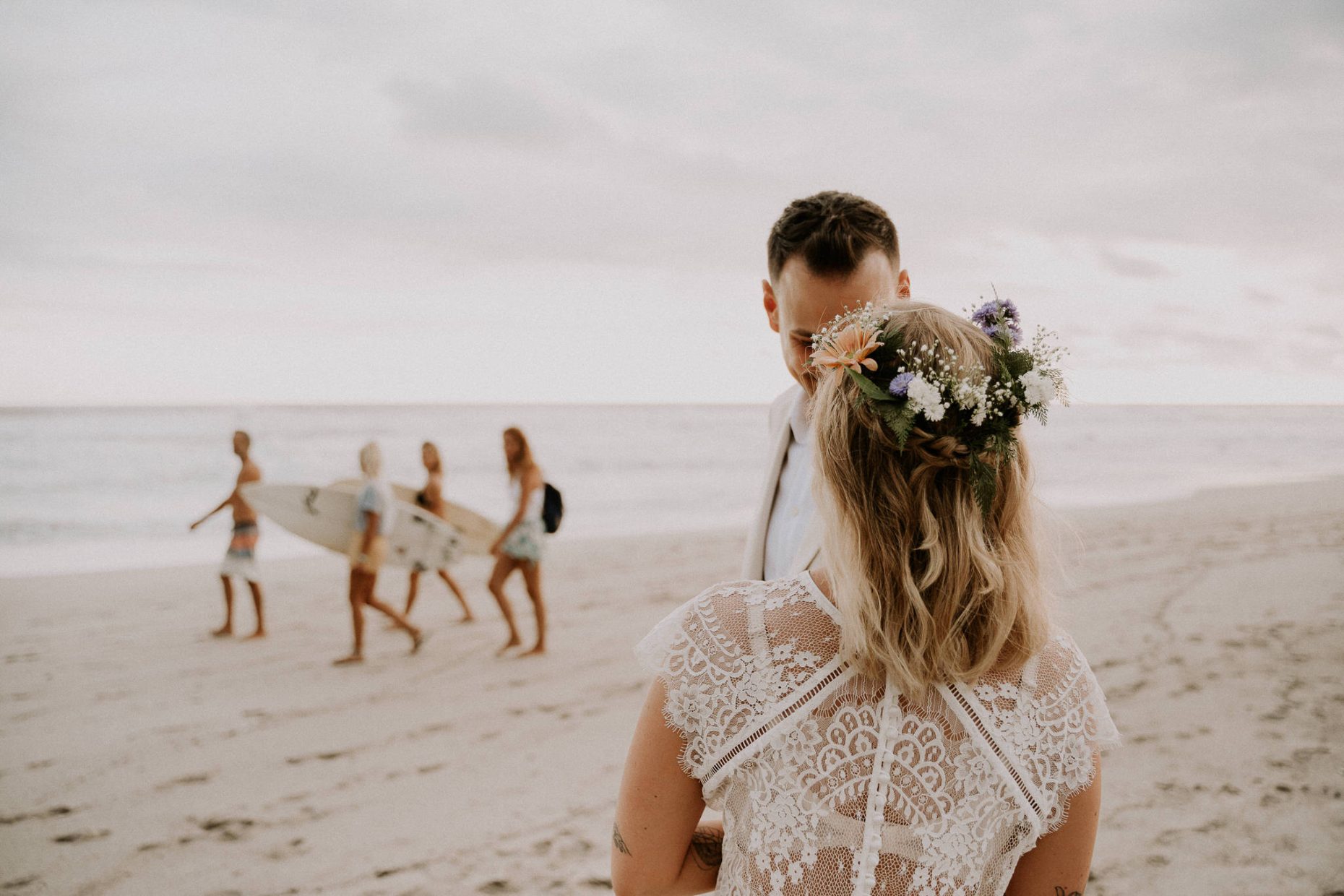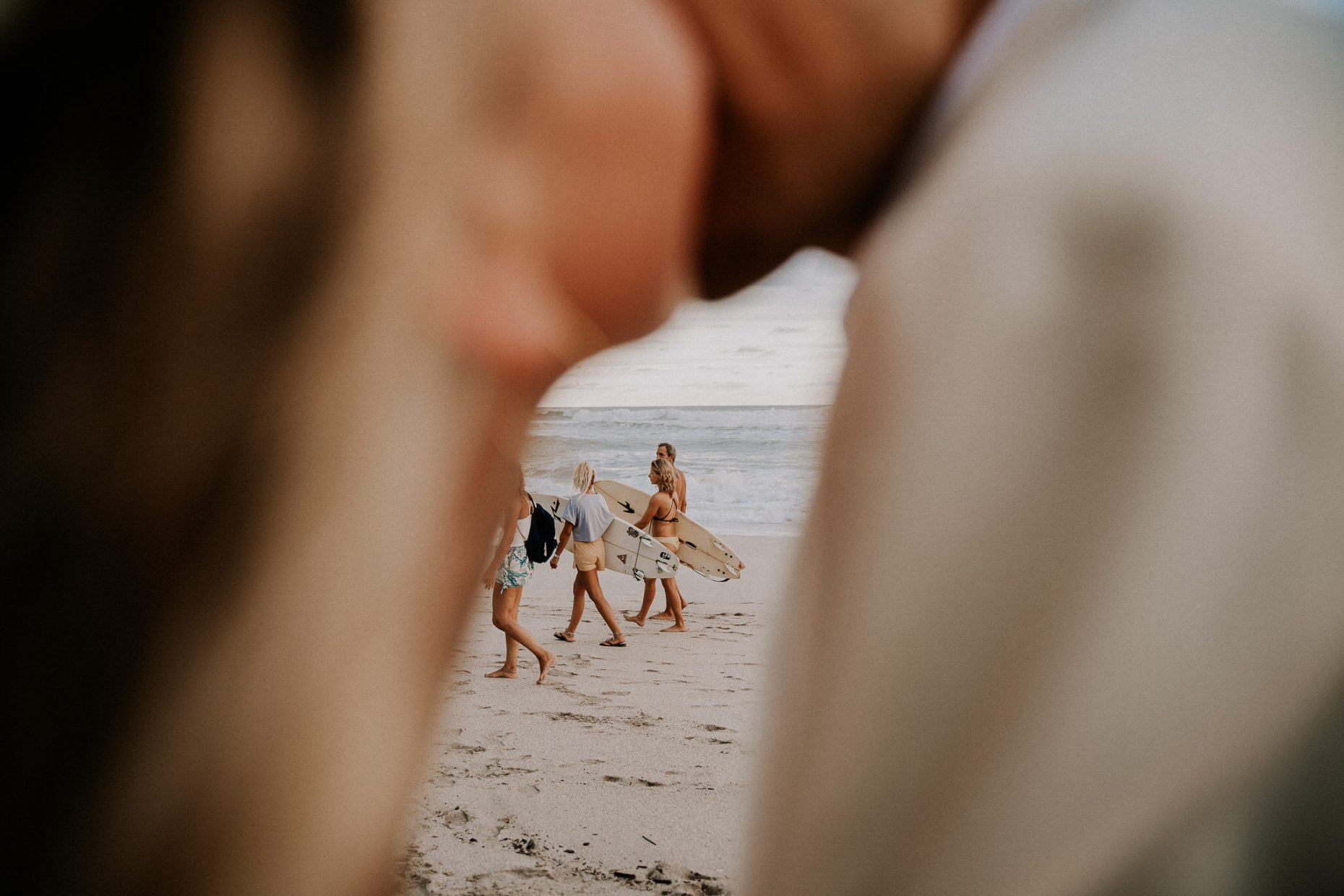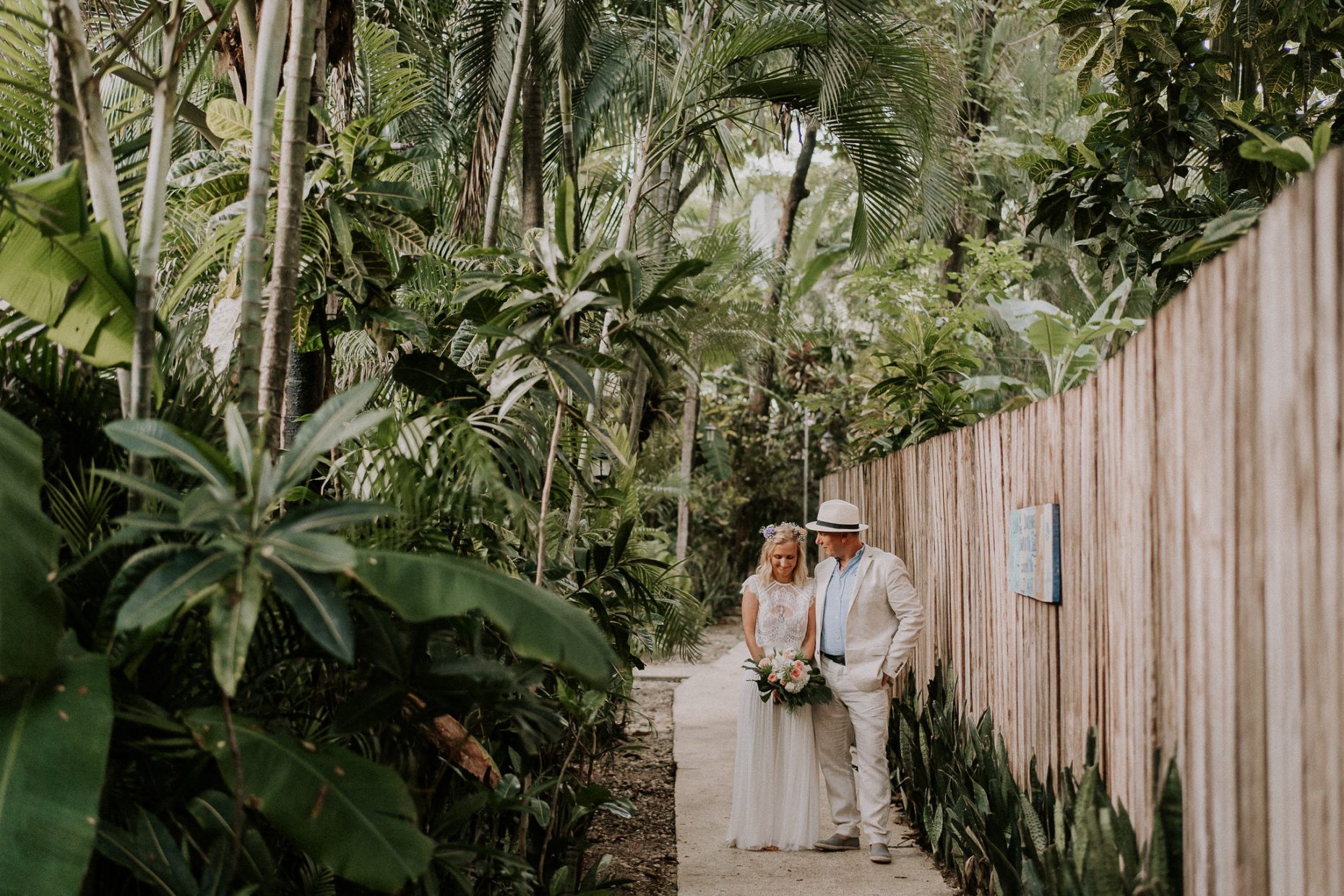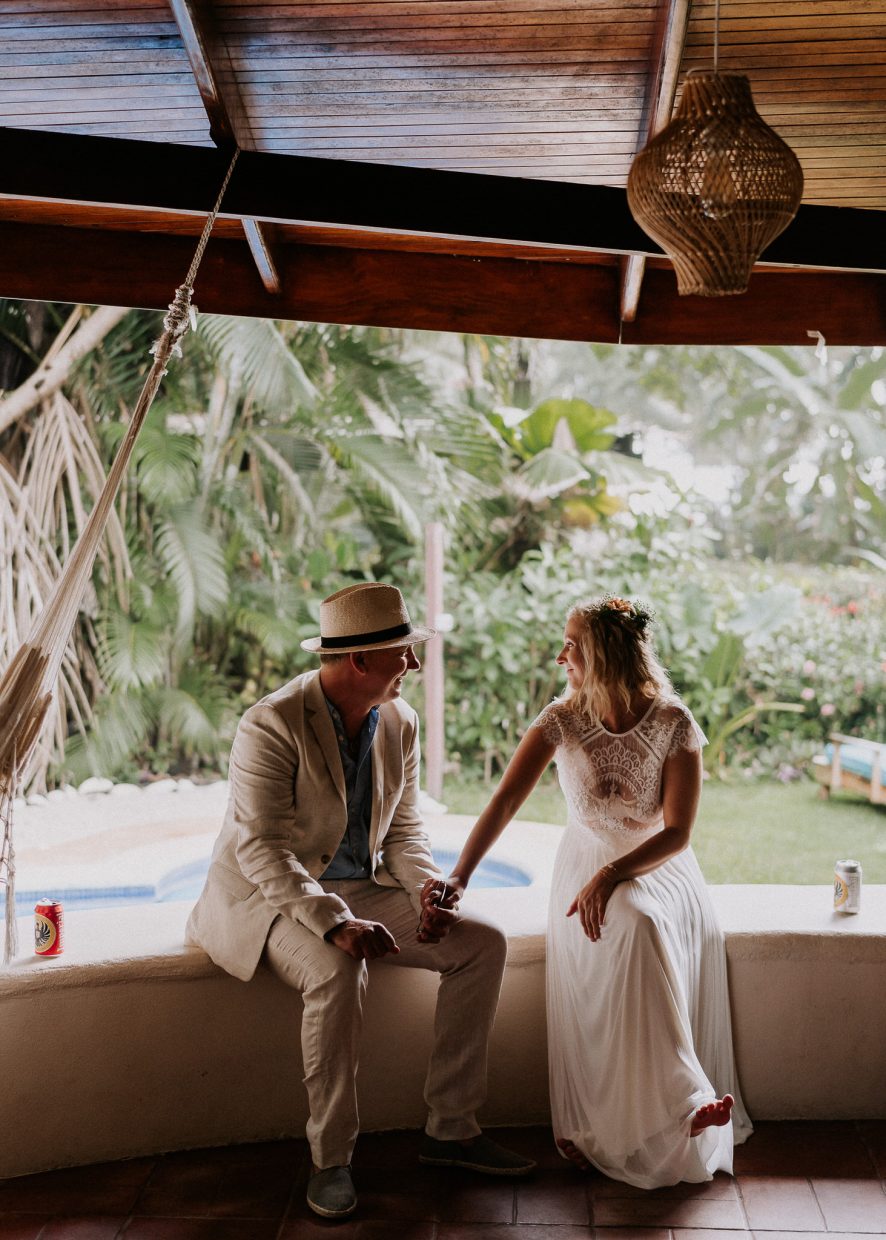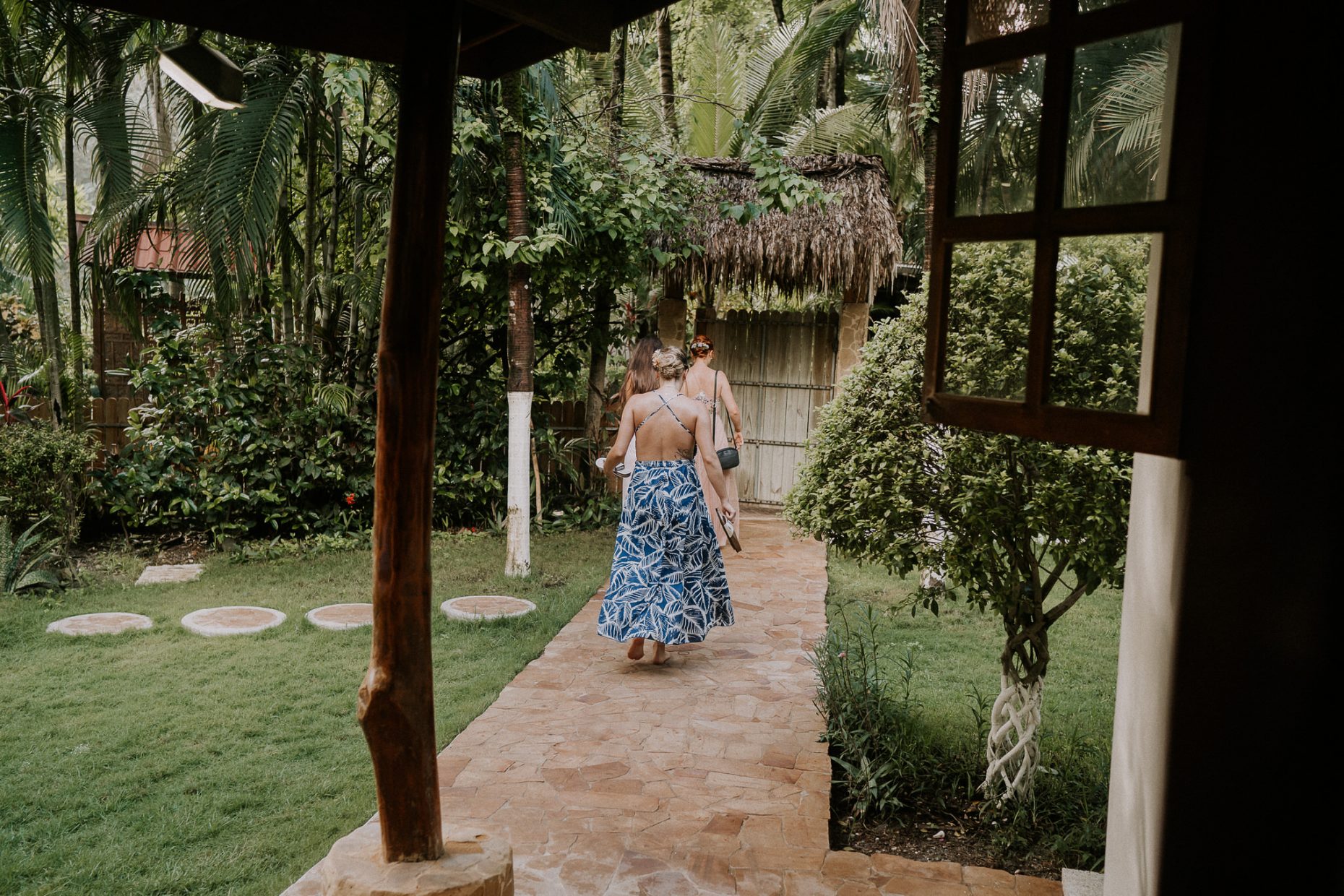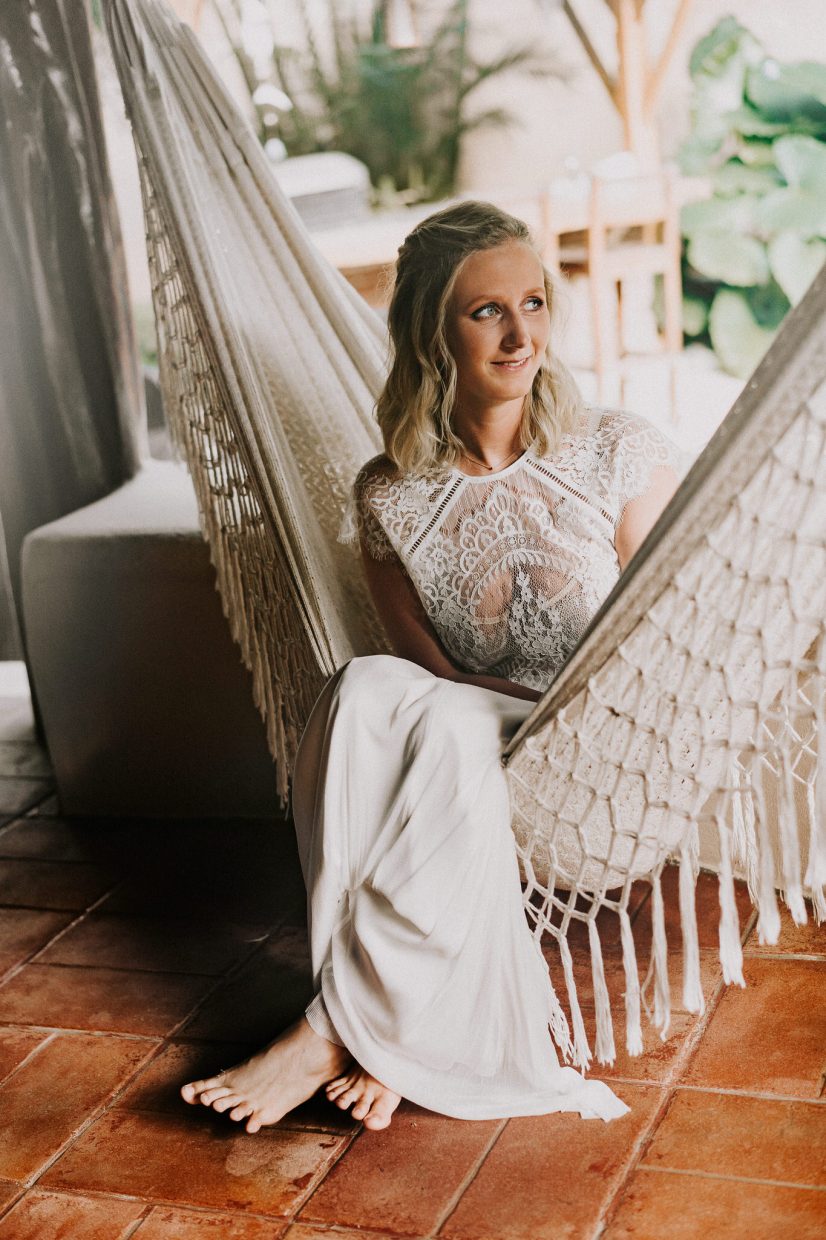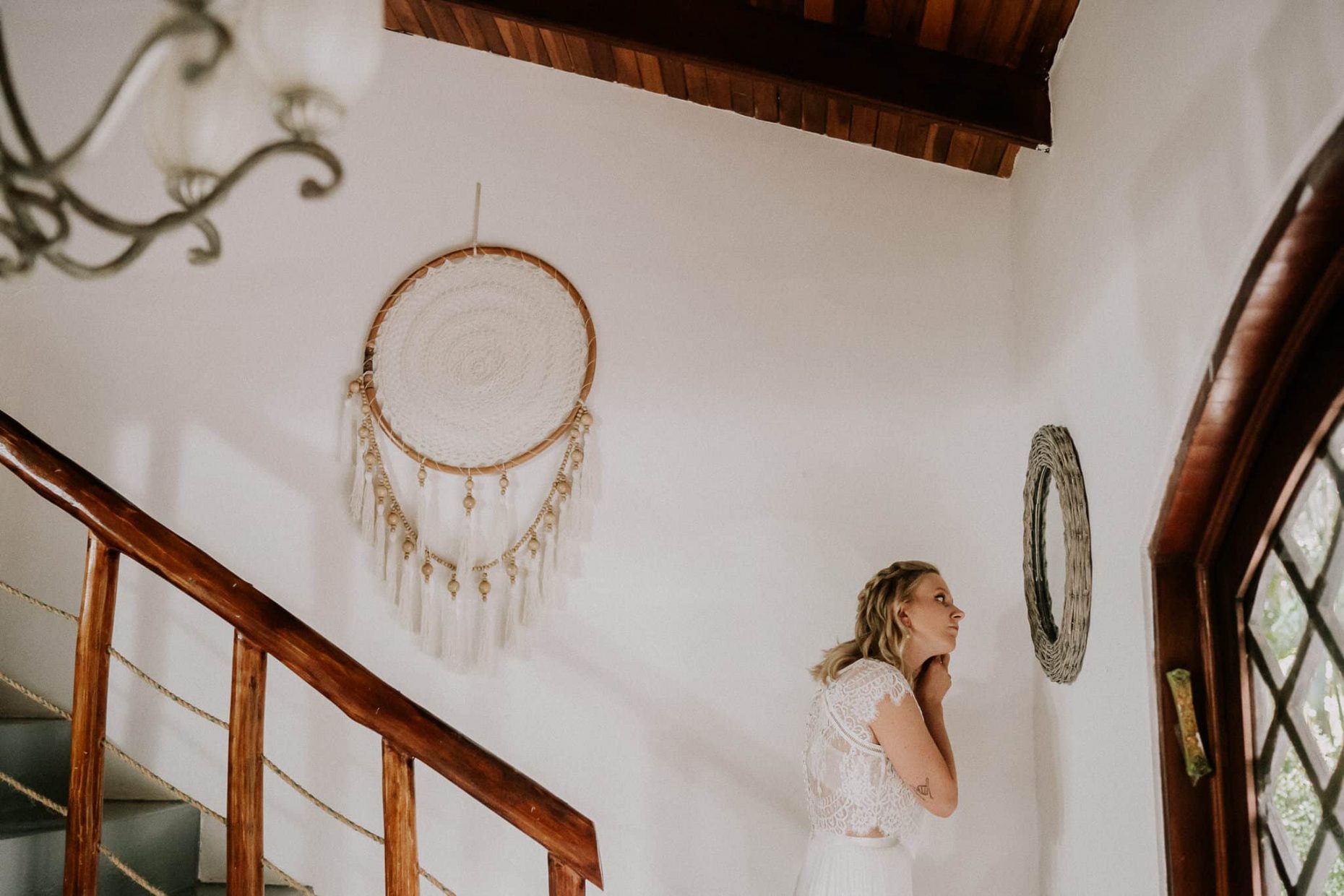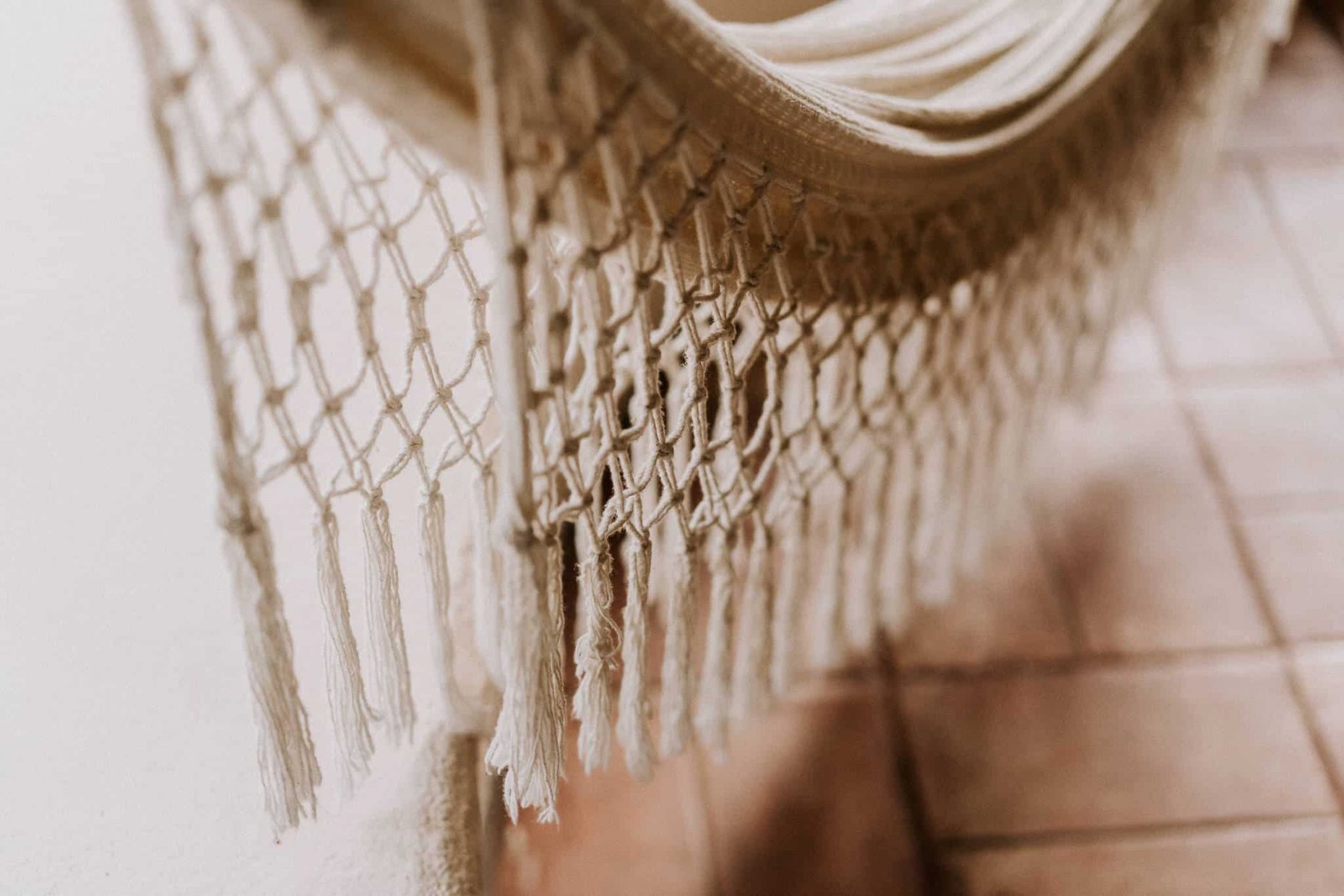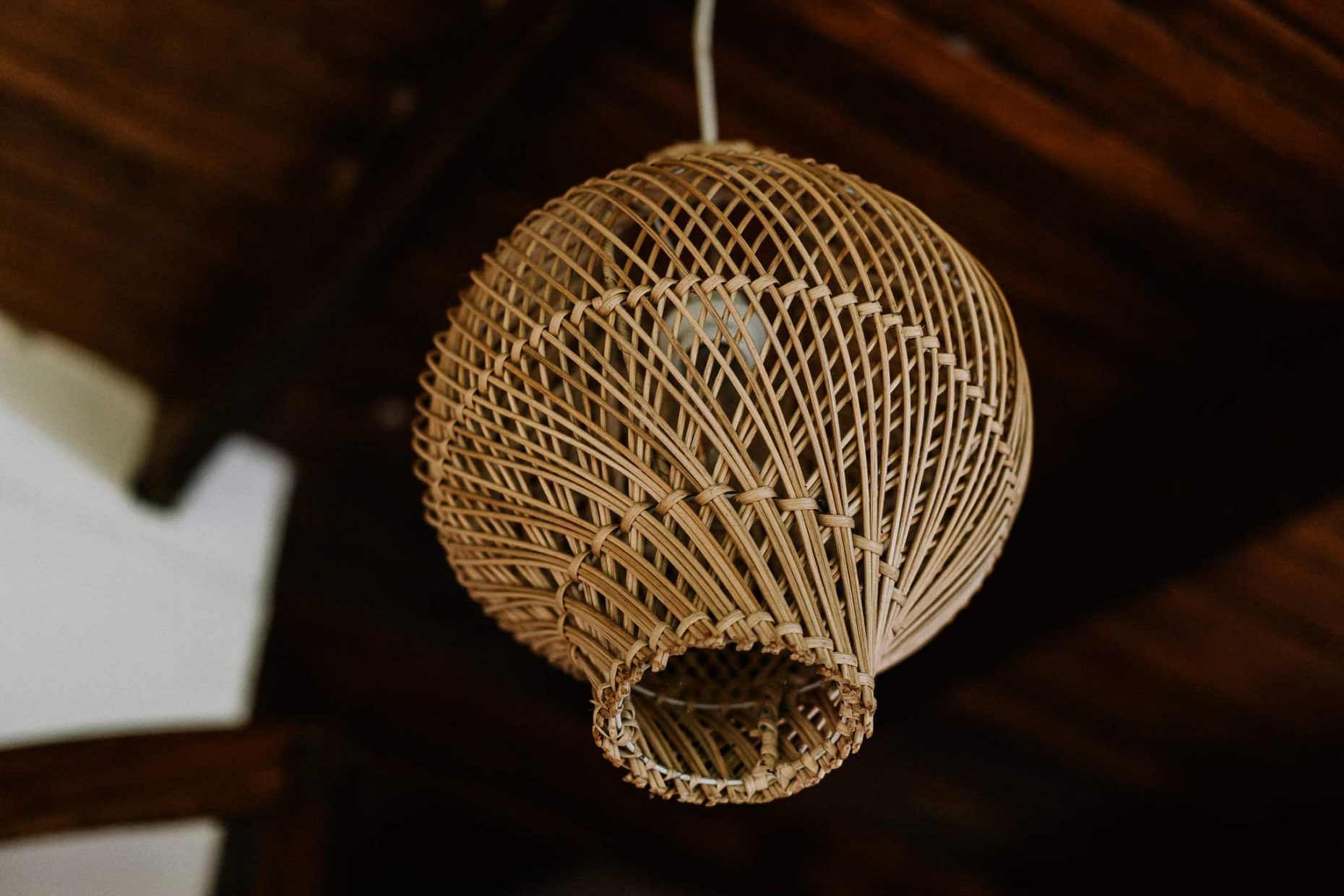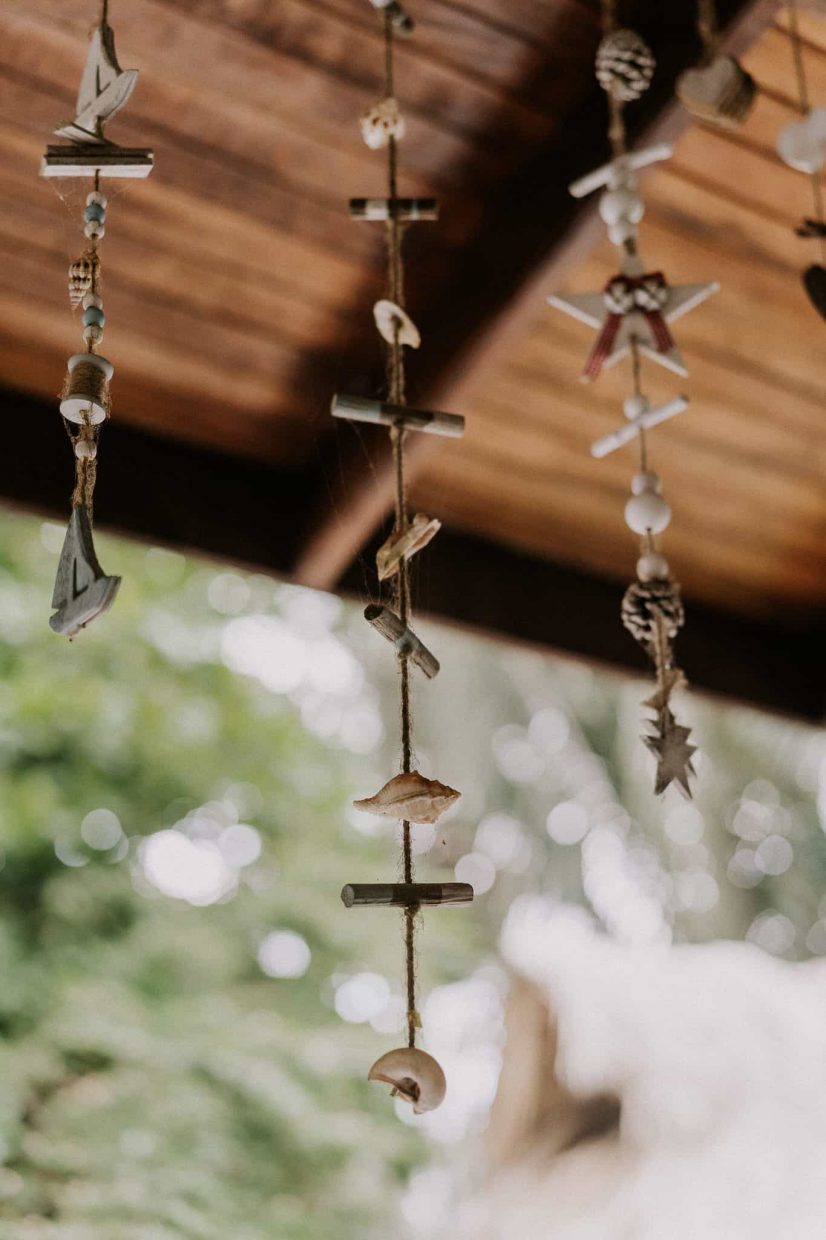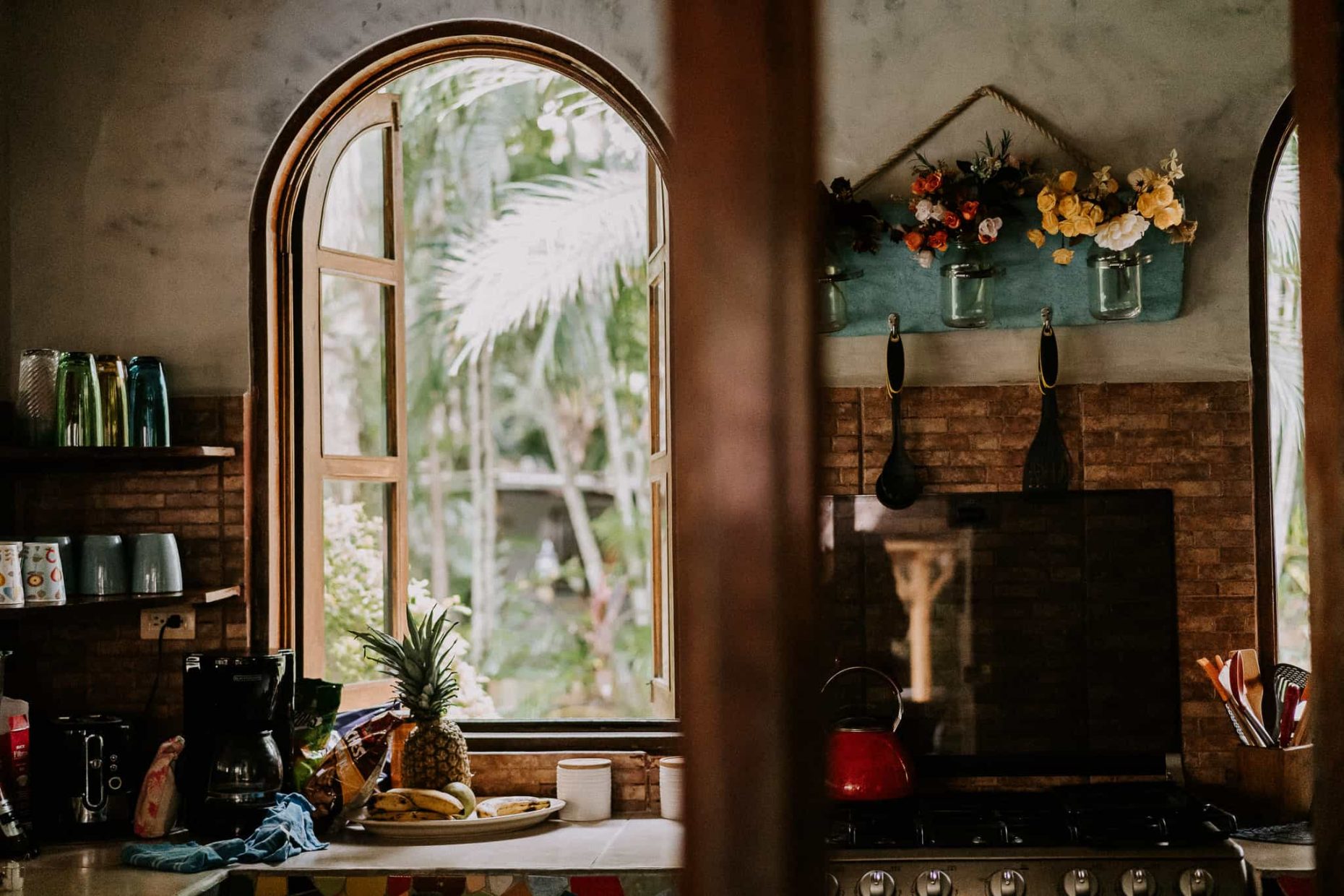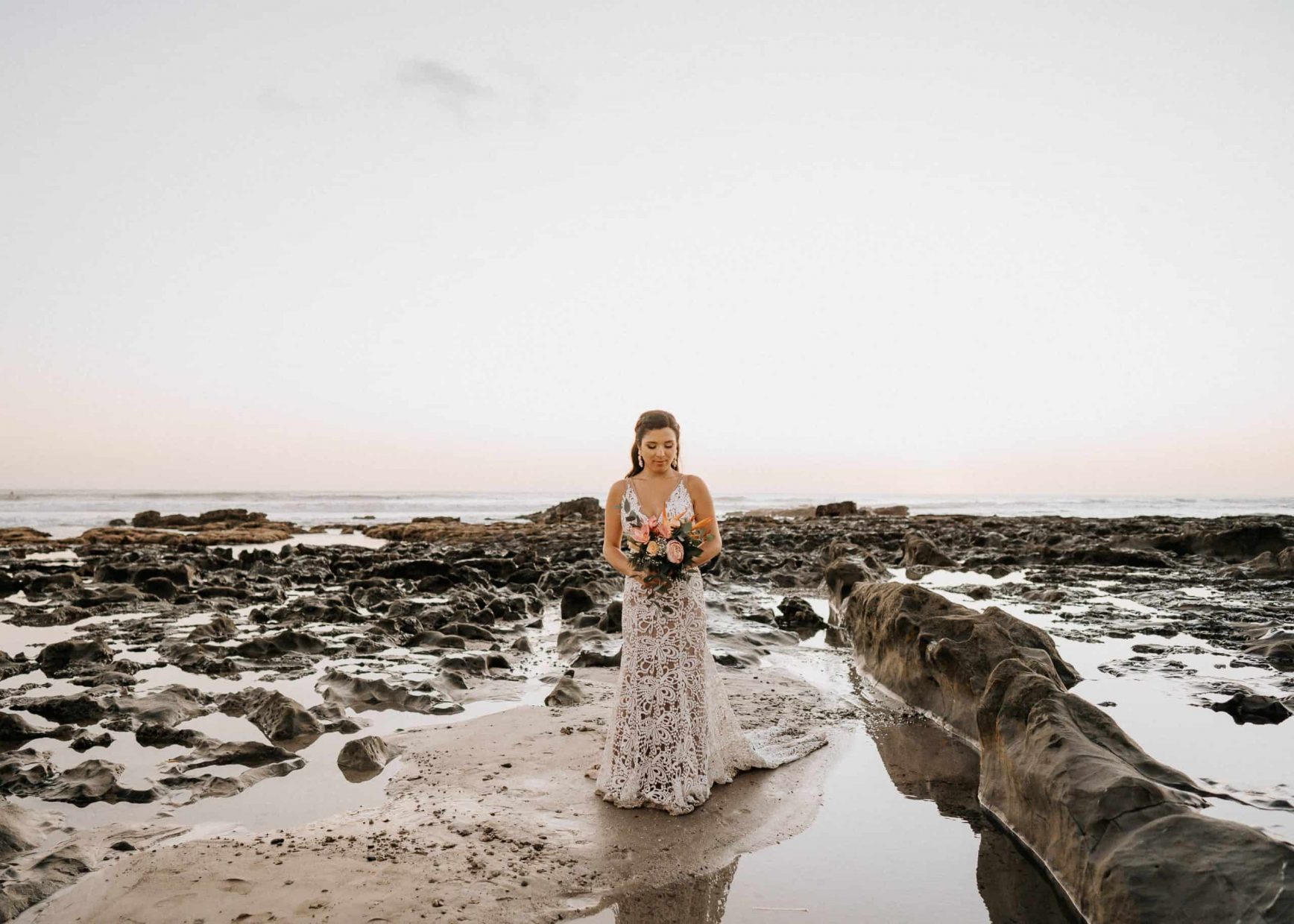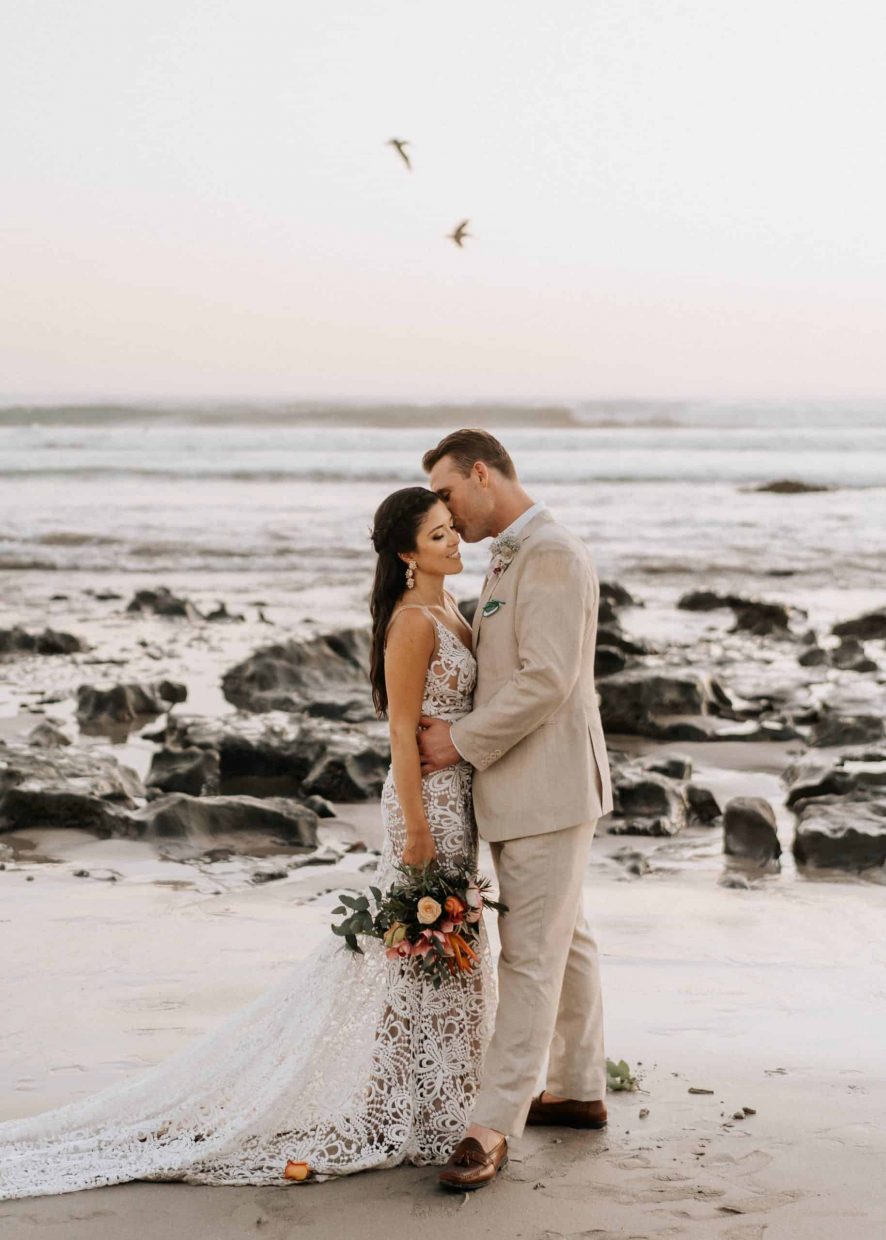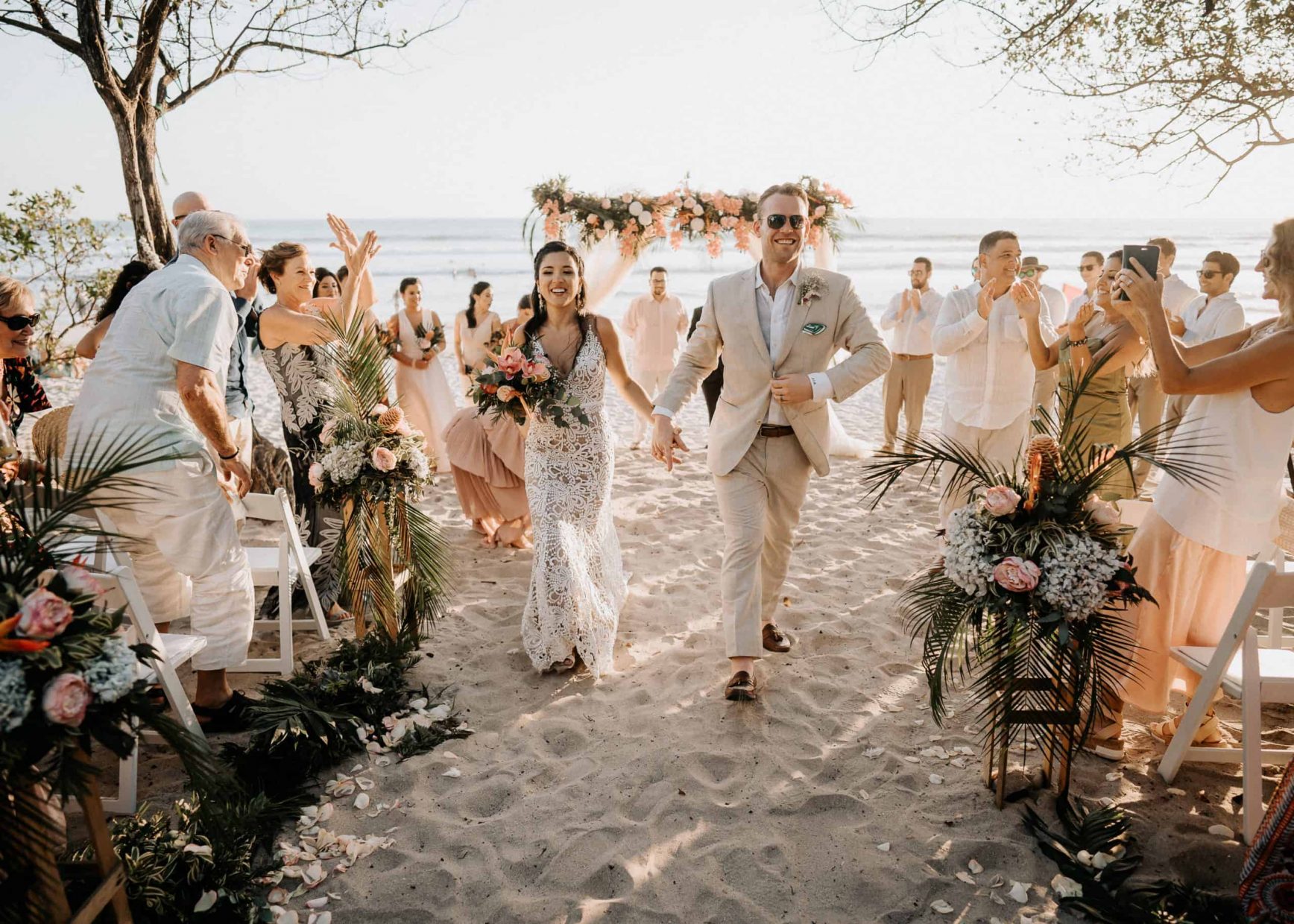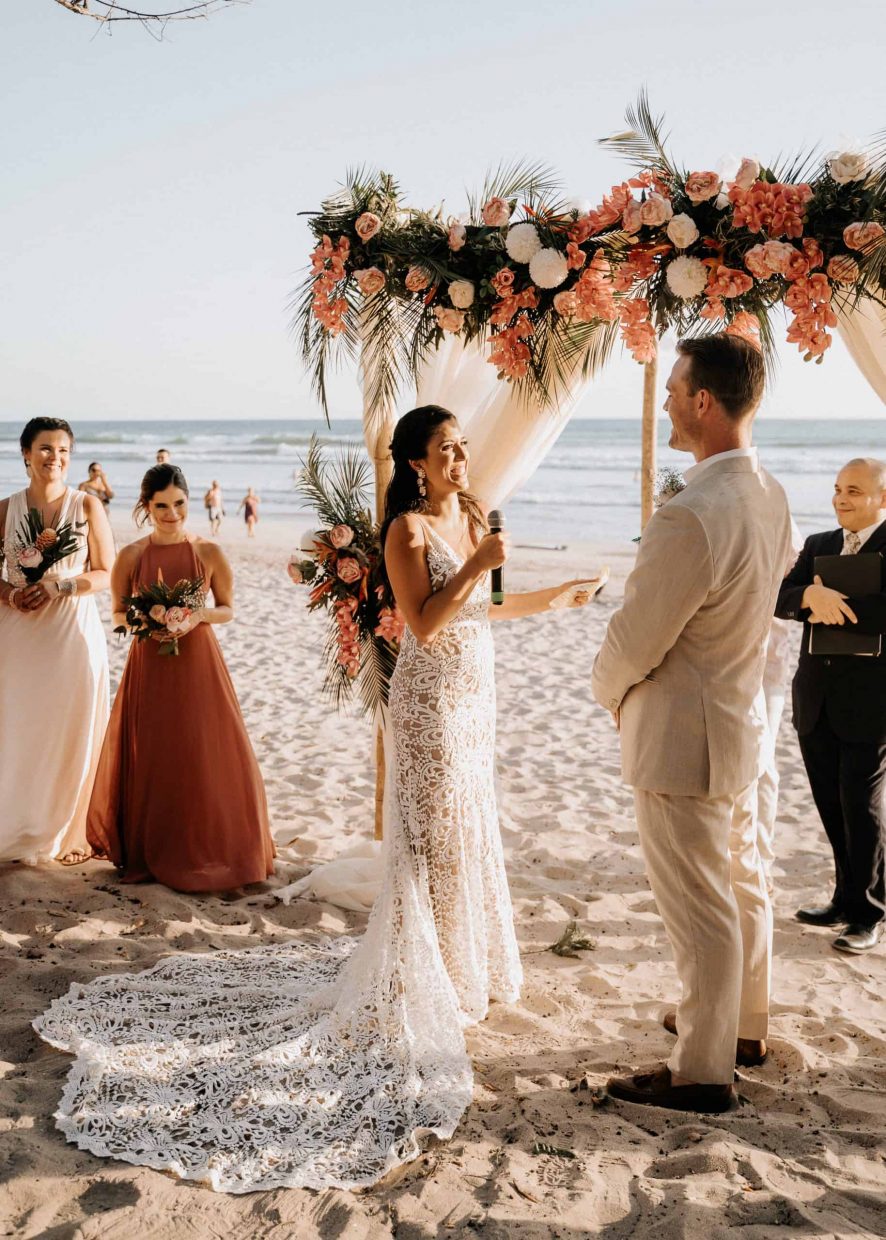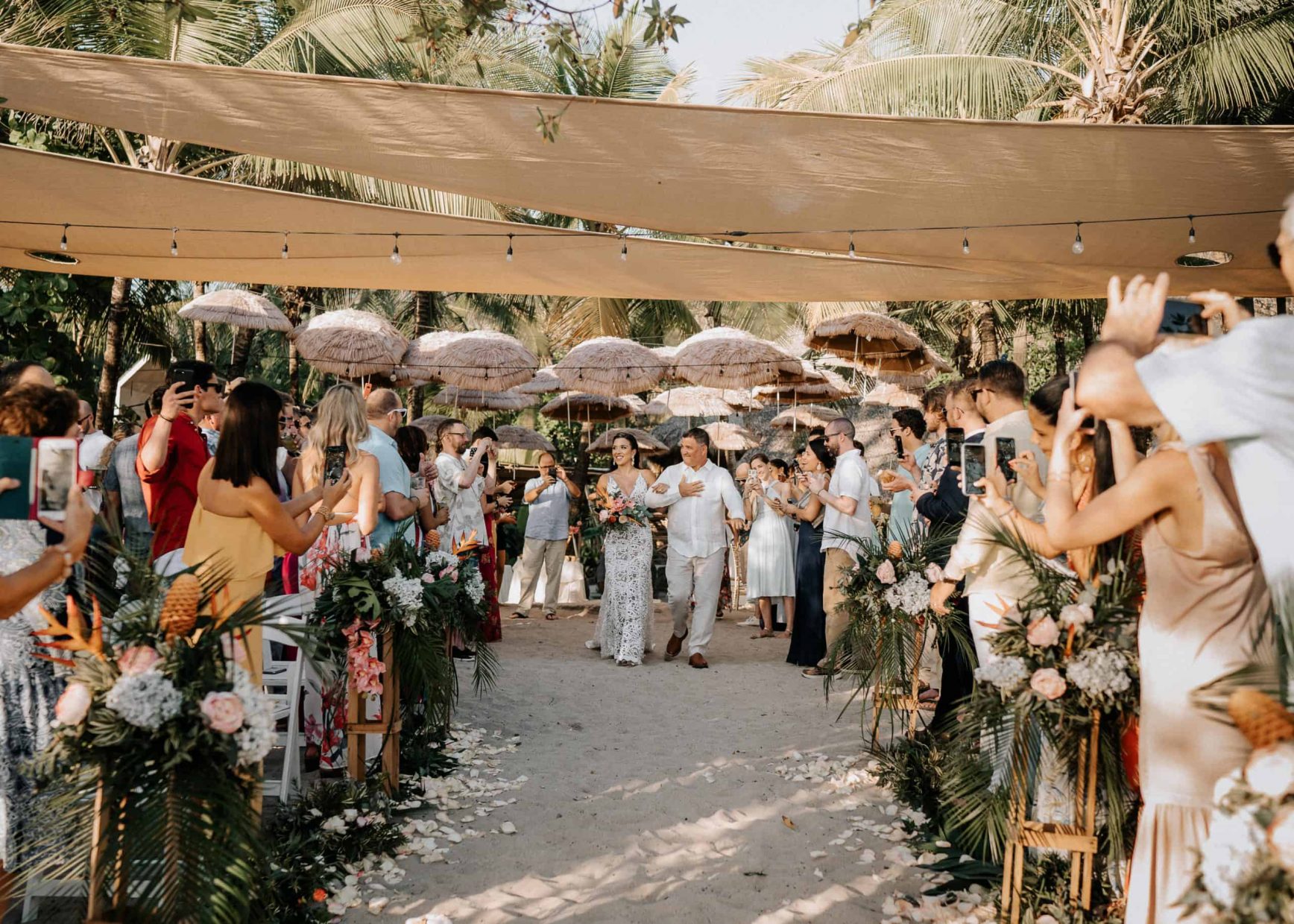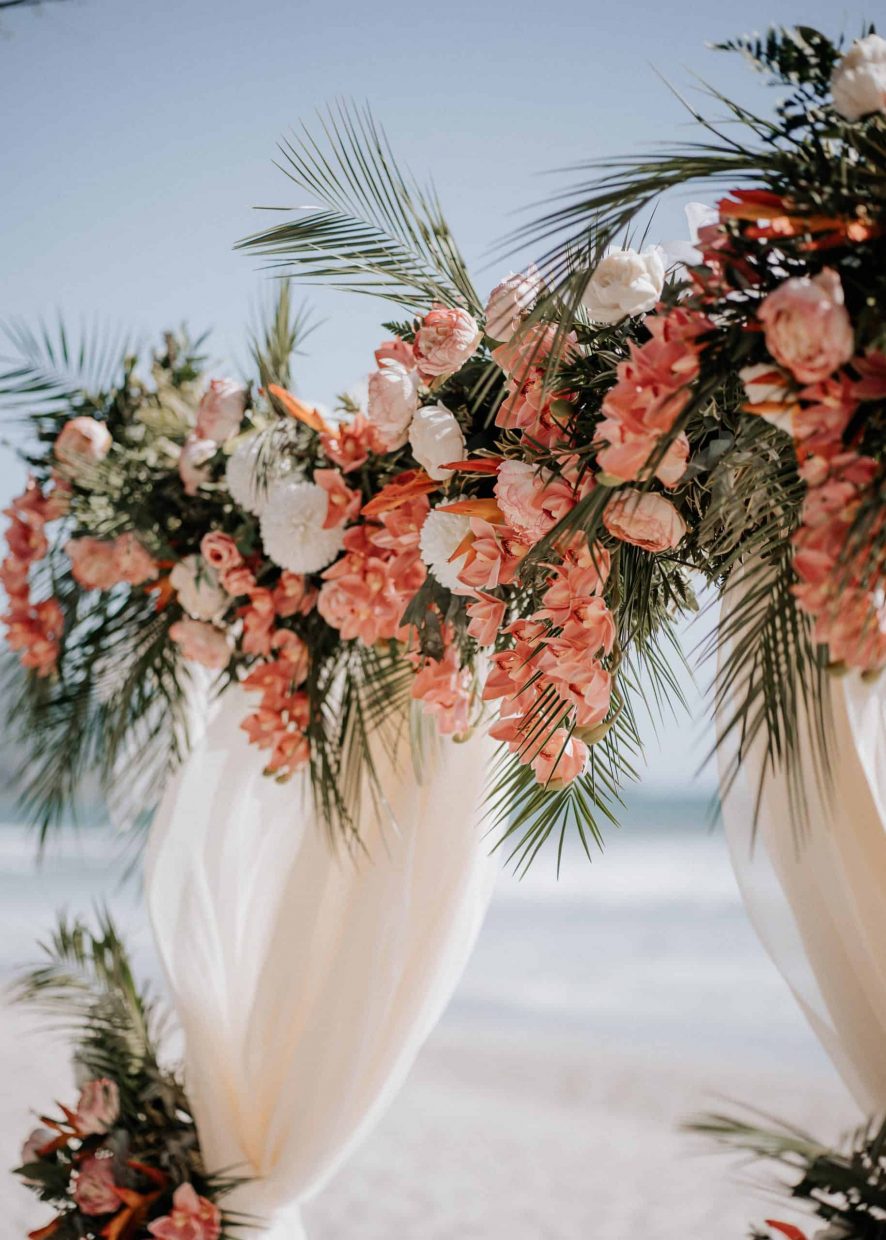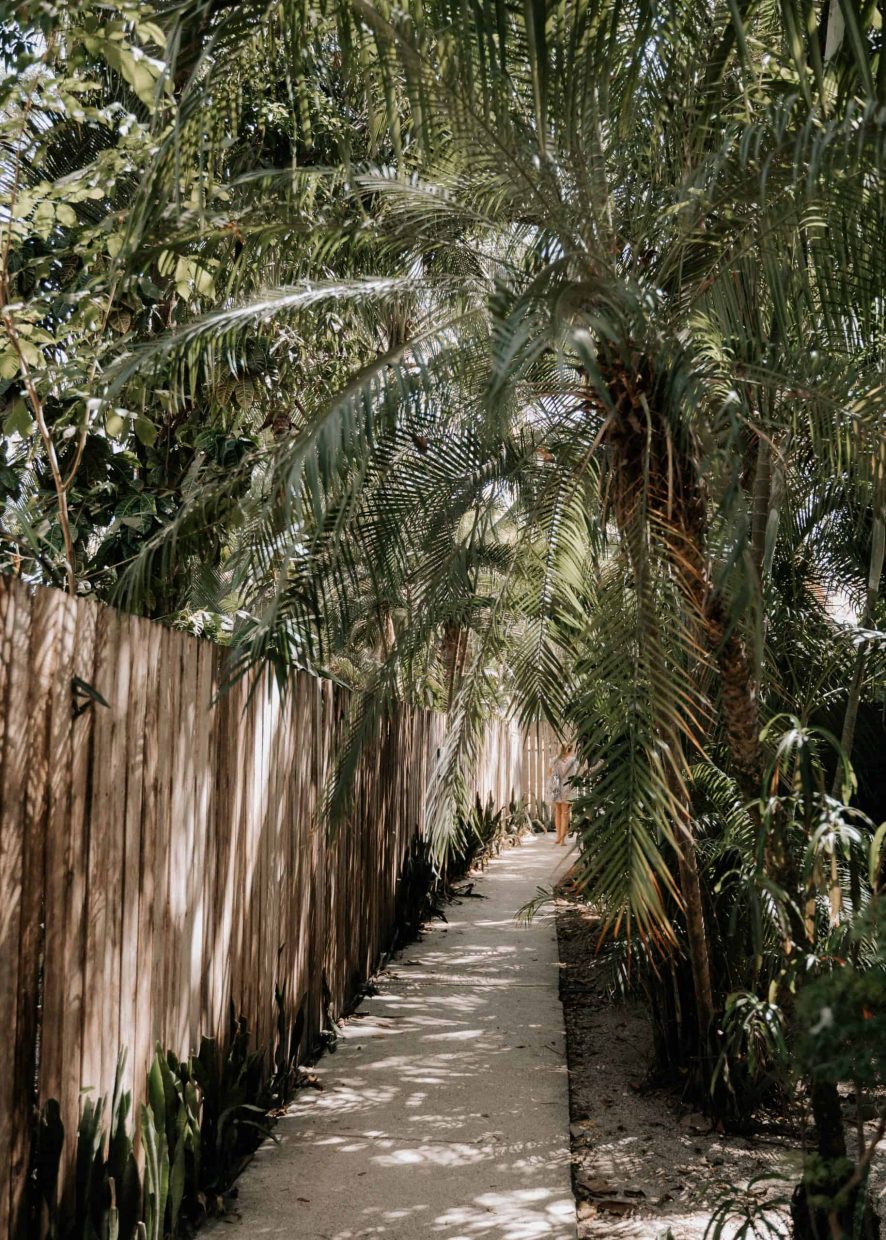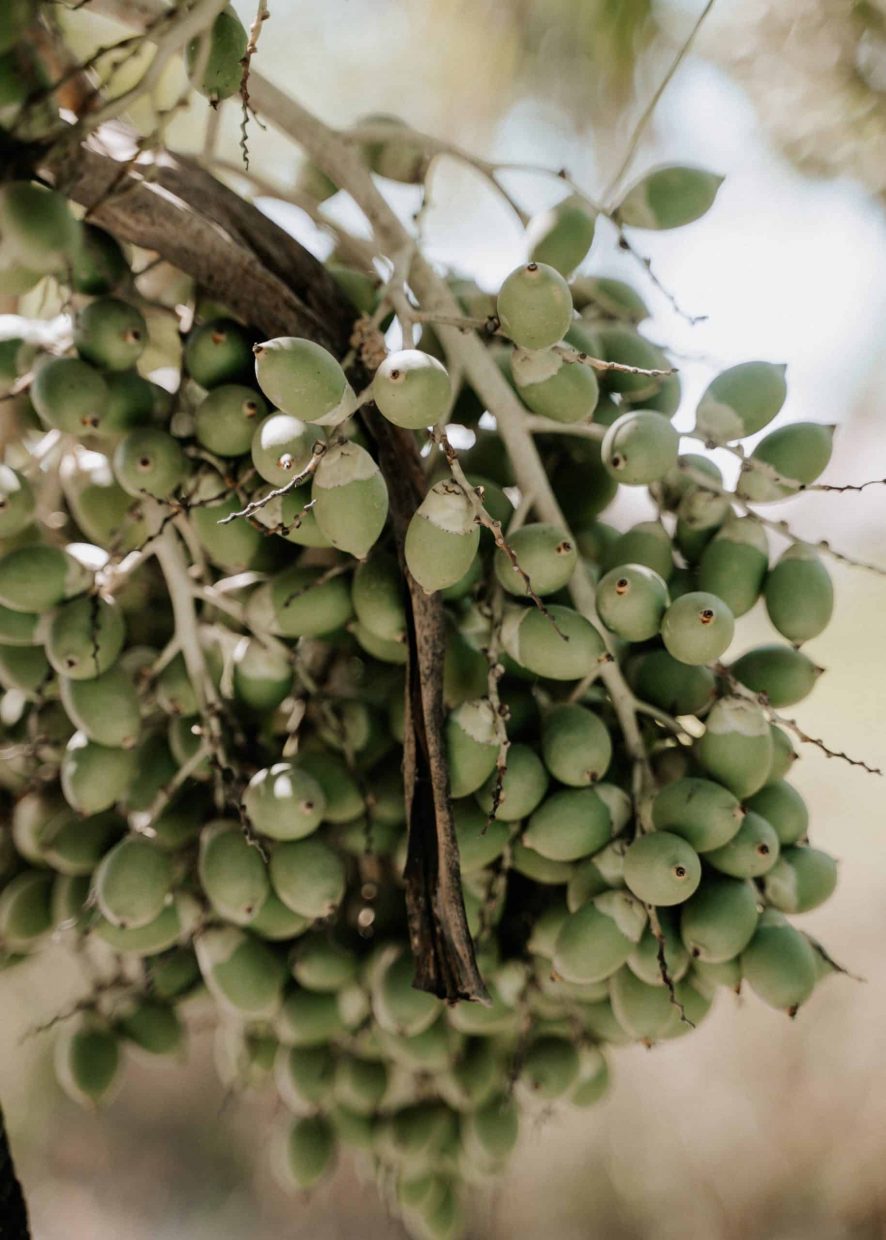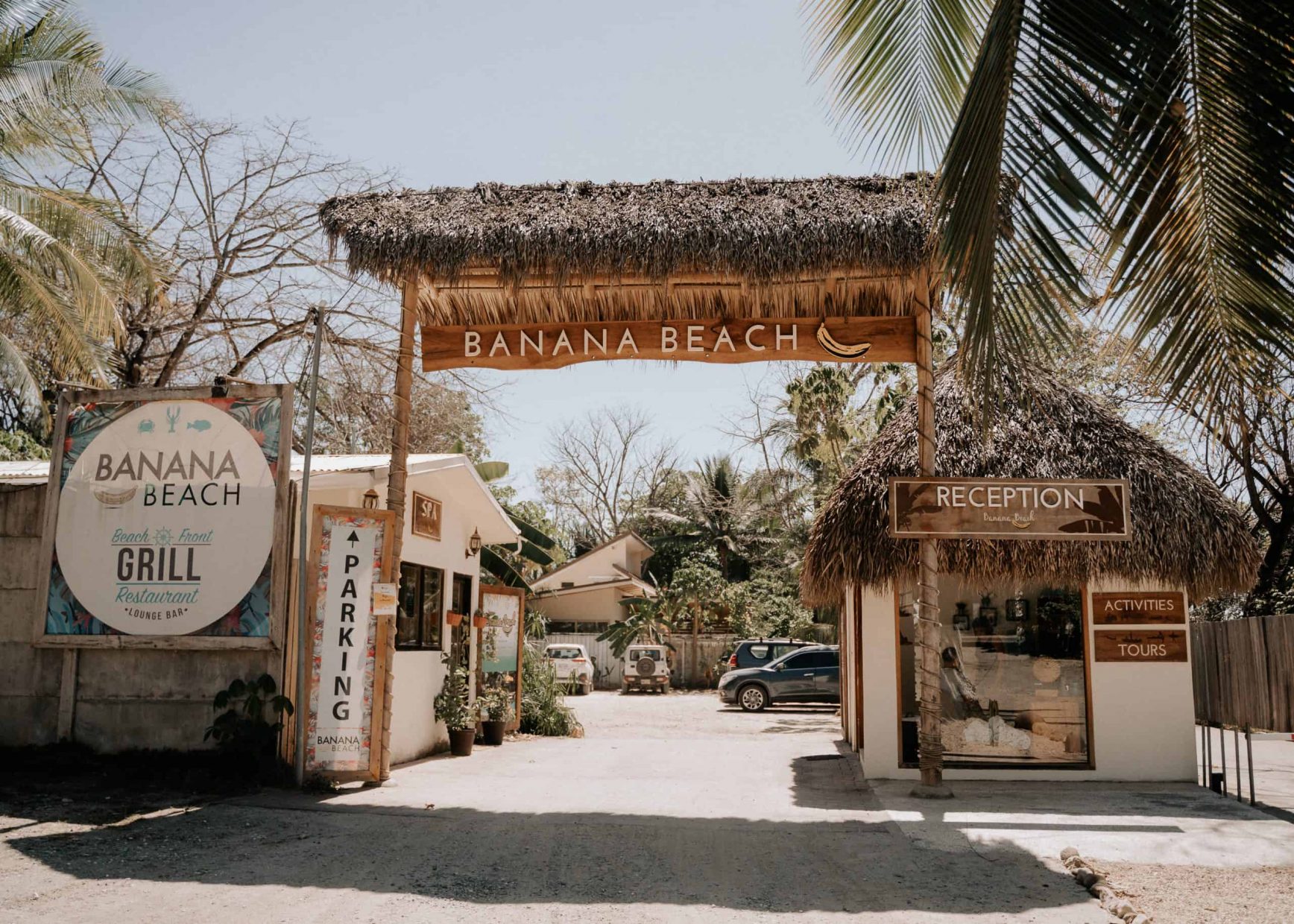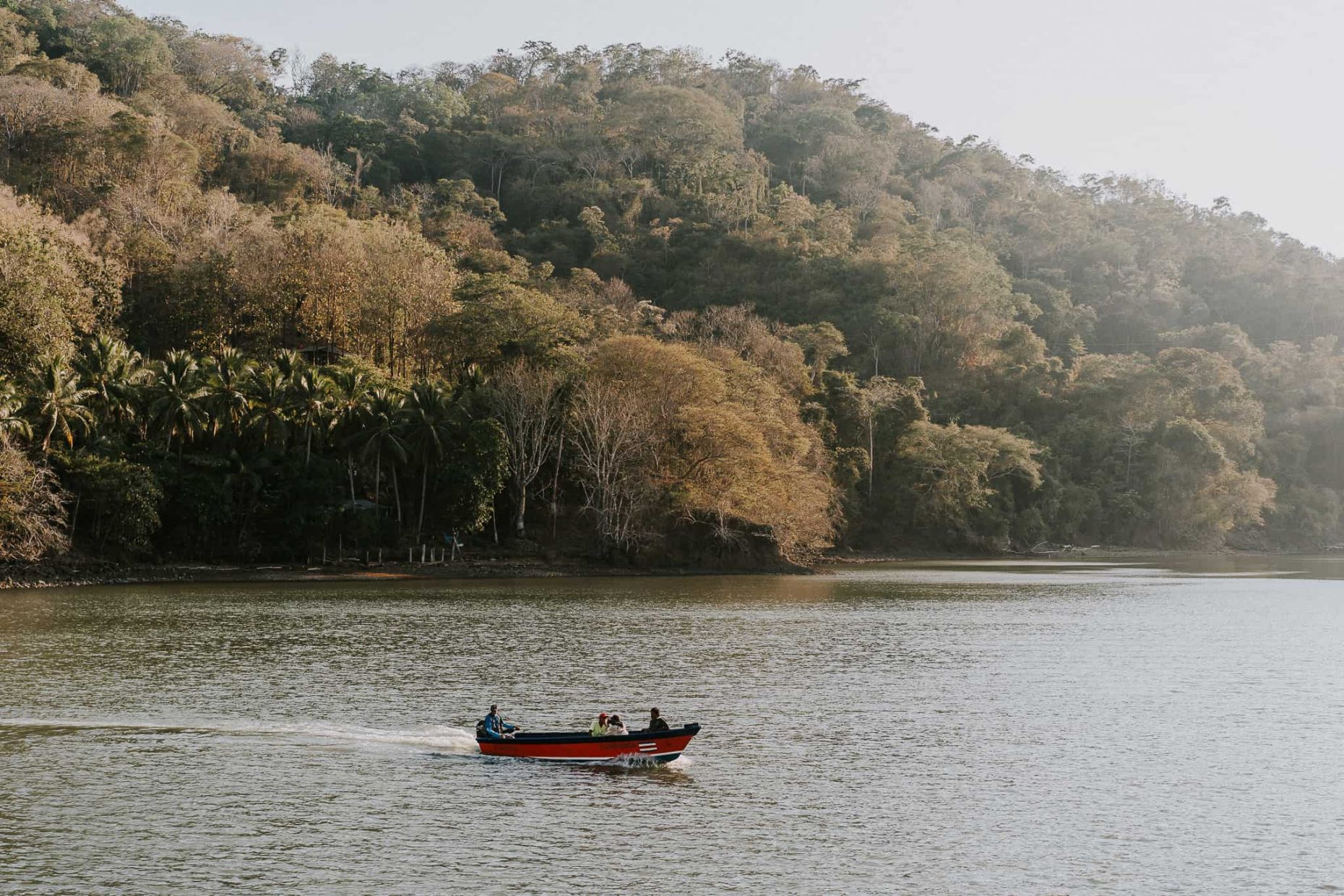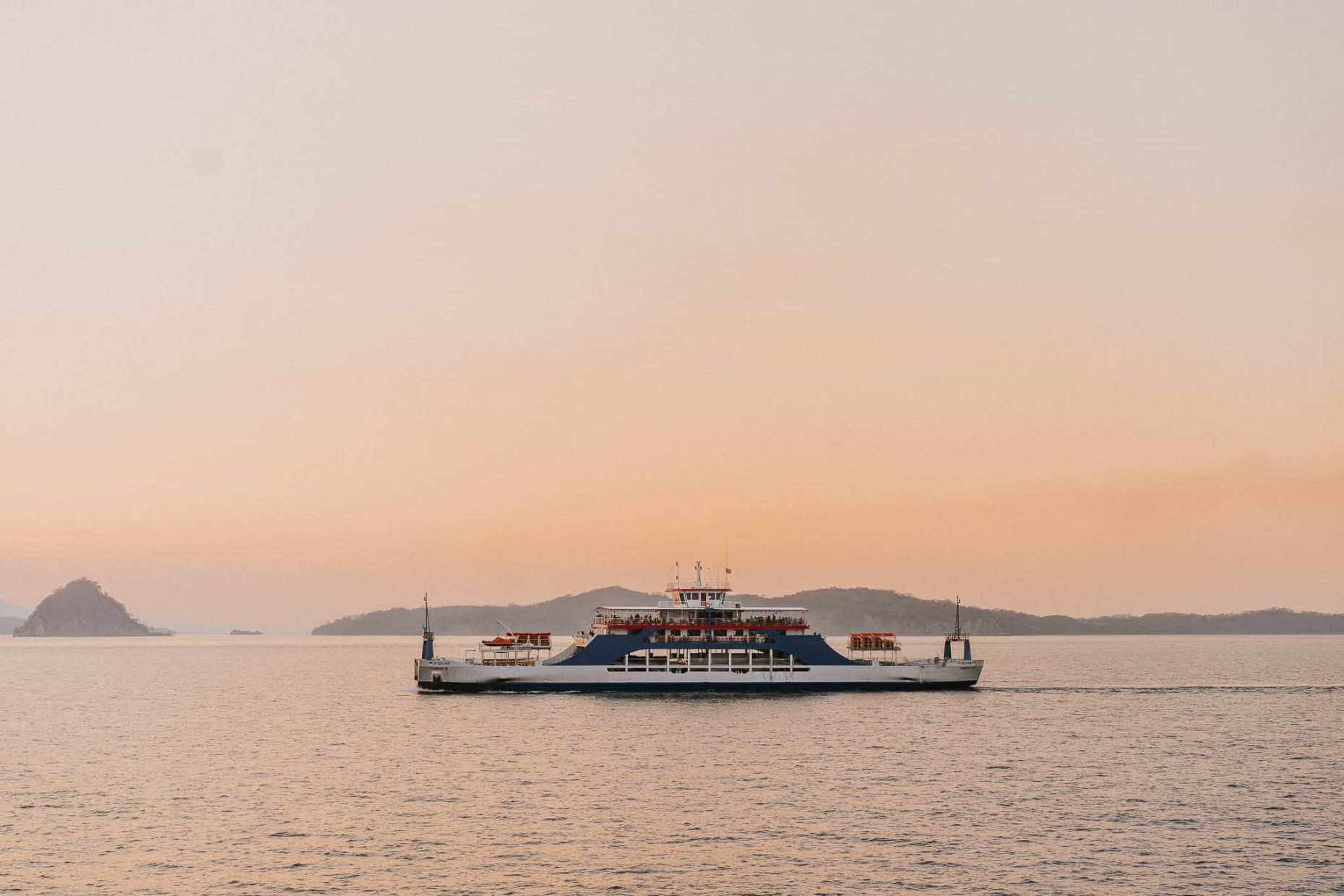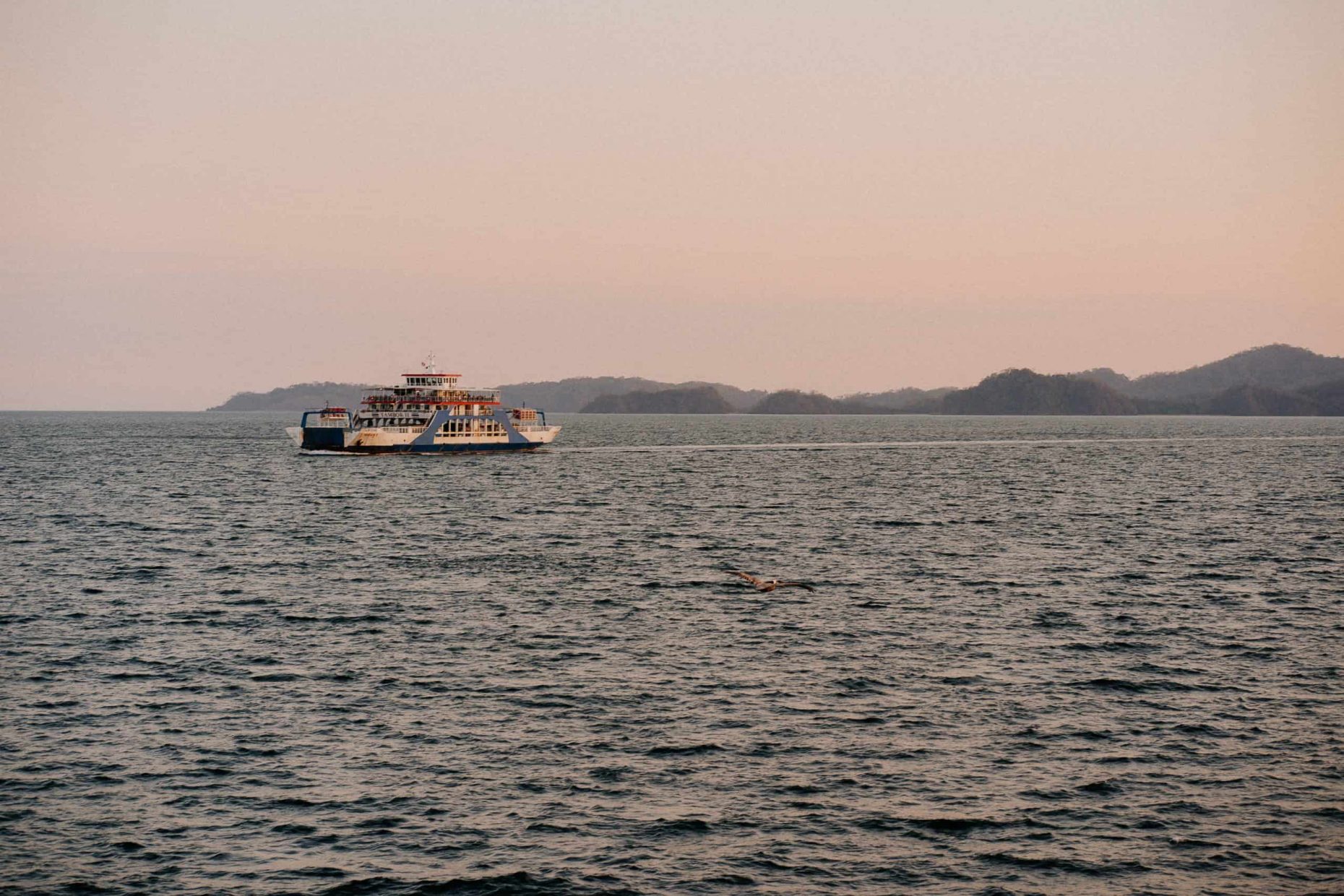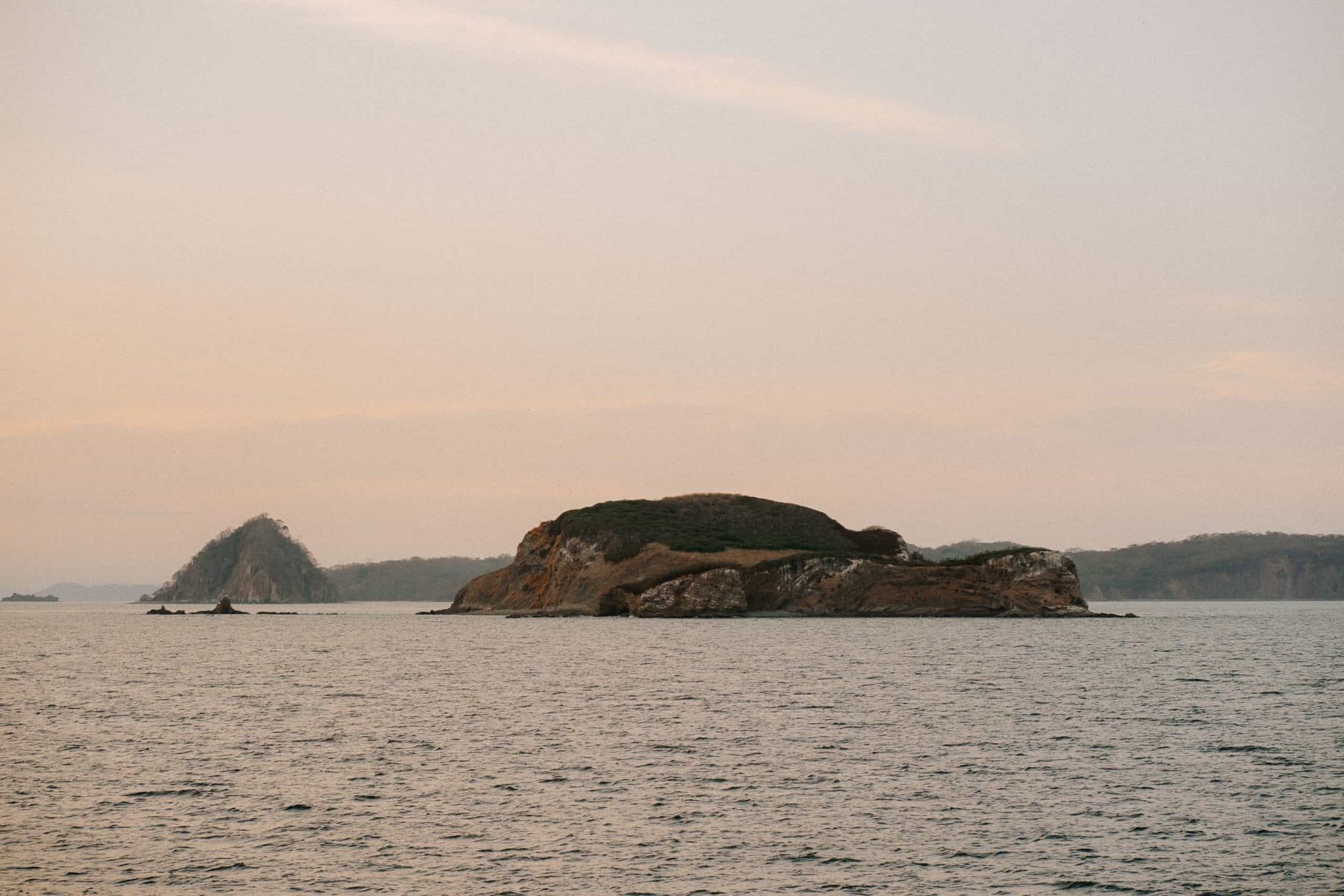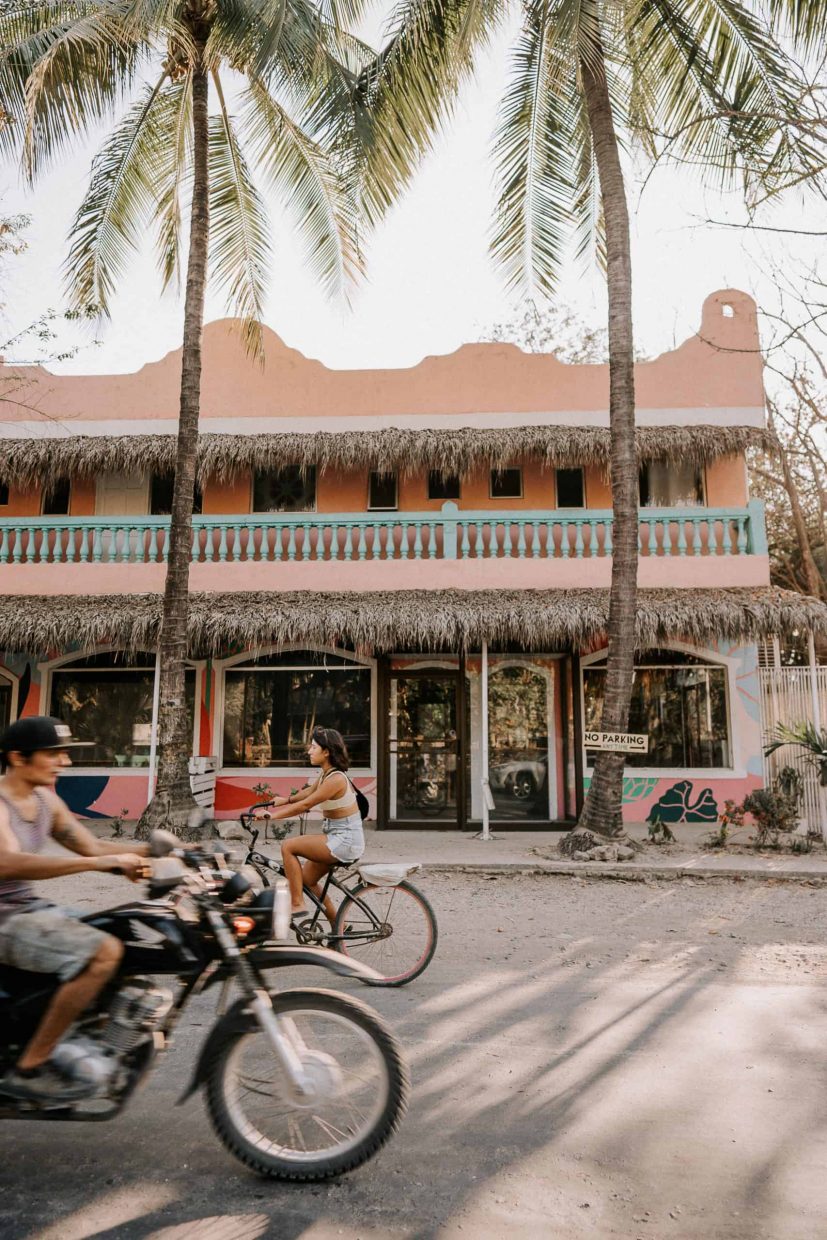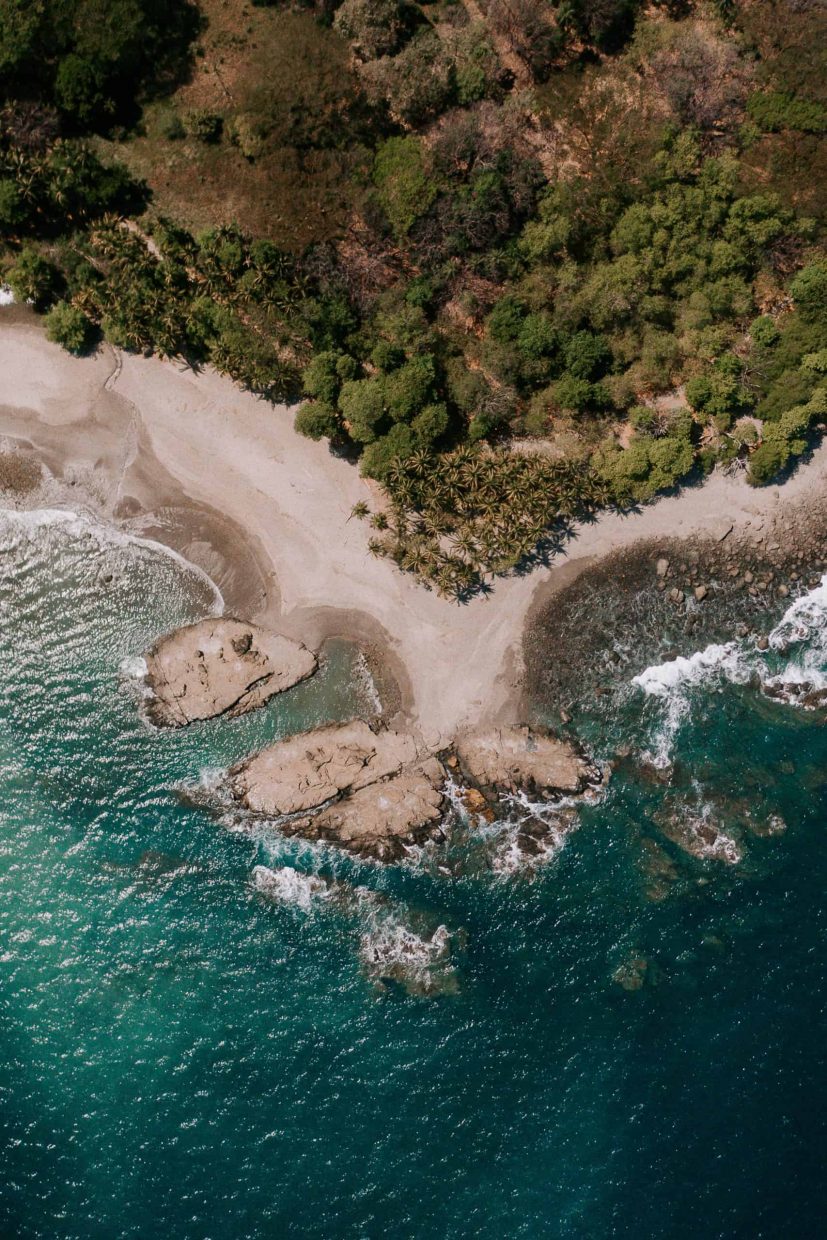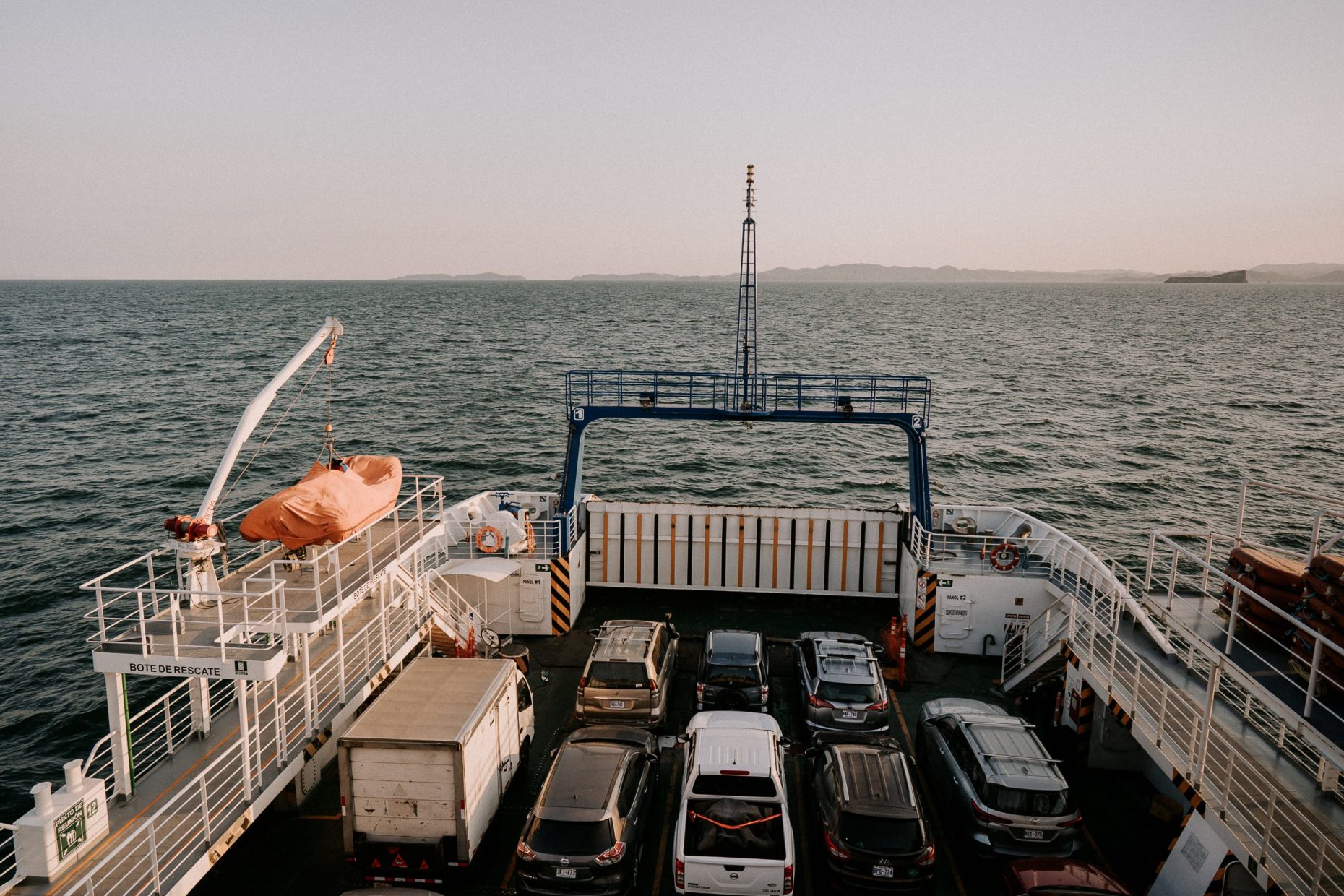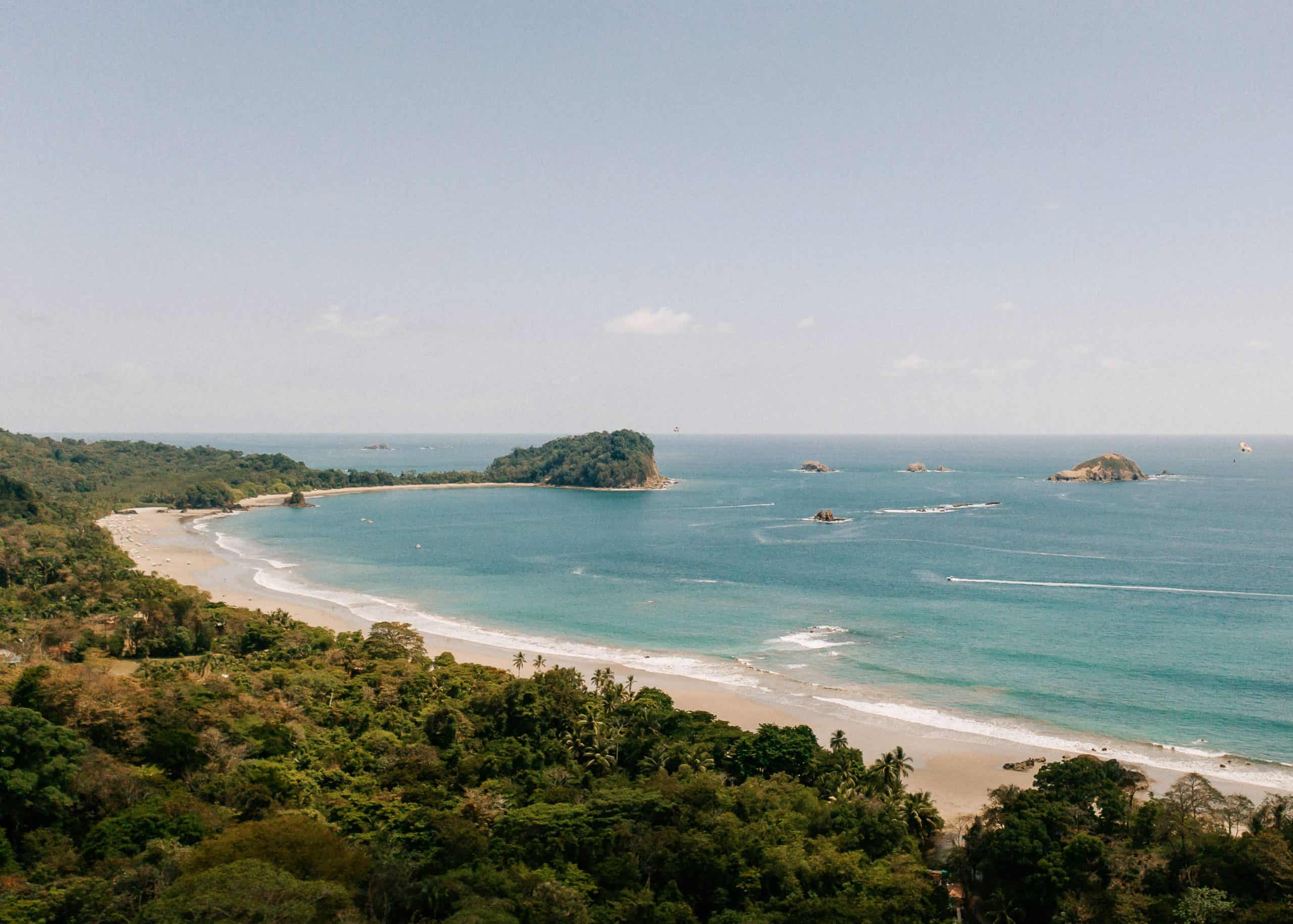 This region is distinguished by the abrupt meeting of half a dozen small mountain ranges with the Pacific Ocean to their south. This region is a transition zone between the tropical dry forest of the north pacific and the rainforest of the nearby south pacific, it is perhaps one of the most popular tourist destinations in Costa Rica because it's generally lush and green with plenty of wildlife in the forest and National Parks surrounding the area. If you are looking for something more "green" and not too far from San José, this could be a good spot. Some good places you can take a look are:
Carara National Park
The Carara National Park is located southeast of Orotina in the Province of Puntarenas. It has an area of 4,700 hectares, and is home to three different types of forests: Tropical Rainforest, Tropical Wet Forest and Wet Forest. These forests empower it as an ideal location for observing flora and fauna, which is why environmental education is constantly being promoted and many scientific investigations are being conducted. Carara also has a universal path (1.2 kilometers) currently located in a national park, which allows access to both wheelchair bound and low vision patrons.
The bridge over the Tarcoles River is a mandatory stop for tourists wishing to visit the Central Pacific. Here you can observe a host of crocodiles, some even measure up to 3 meters long, this river is one of the most densely populated by these reptiles worldwide. The crocodiles can be seen from the bridge over the River Tárcoles. Near the bridge there are several establishments that sell typical food, fruits, and souvenirs. For the most demanding visitor, you can also make boat tours in the Tarcoles River to its mouth. The river is one of the most interesting places in the country to see herons, monkeys, sloths and of course crocodiles, through natural safaris. At its mouth is the Tárcoles Beach, where you can observe the picturesque boats artisanal fishermen and can take walks along the dark sand beach.
Herradura Beach & The Marina Los Sueños
Just 6 kilometers from Jacó is Herradura Beach. Named for the shape of its bay (herradura translates to horseshoe). At one end is the Marina Los Sueños, which has 1,100 hectares of construction, a private natural reserve of 600 acres and an internationally renowned 18-hole golf course. At the opposite end is Herradura Island, a natural refuge for several species of seabirds. The beach boasts emerald waters and dark sand, a natural paradise for both domestic and foreign visitors. Sport fishing on the high seas of the Marina Los Sueños is recognized worldwide for being a luxury marina. . On several occasions they have carried out fishing tournaments in the area.
Jacó Beach
Jacó Beach is one of the easiest beaches to reach from San Jose, as it is only 1 hour and 30 minutes from the capital. It is a bay about 4 kilometers long with strong currents and dark sand. Both the Escondida Beach and Jacó Beach can visitors venture into the surf as it has some of the best places for surfing in the country. Jacó is a small highly developed coastal city with a booming nightlife and one of the most diverse tourism offers in the country.
Esterillos
Esterillos is a very long beach (about 7 kilometers) and is divided by several streams, which is why it is named Esterillos Beach. The surf is quite strong, making it an excellent beach for surfing. It is divided into two areas: East Esterillos and West Esterillos; the rocky section of the beach is located west. In this rocky section of the beach stands the bronze sculpture, now green by saltpetre, a siren that looks out to sea, and a couple carved in stone. Also, this rocky area forms small pools of sea without waves to enjoy the calm waters and sun.
Manuel Antonio
The town of Manuel Antonio is located in the coastal mountainous area of Central Pacific of Costa Rica. It has a very varied tourist offer, which includes hotels and it is internationally recognized for its originality and commitment to environment restaurants. At one end of town the Manuel Antonio National Park, the second most visited park in the country and a beautiful paradise for observation of flora and fauna, is located. The park has several trails and beaches that stand out for their white sand and turquoise and emerald waters. In this National Park visitors can see monkeys, sloths, deer and various species of birds and reptiles.
Matapalo & Barú Beach
Baru Beach is a wide beach bordered by lush coastal vegetation. Located on the outskirts of the beach is the National Wildlife Refuge of the Silvestre Finca Baru Pacific, which is a private reserve, located 2 kilometers north of Dominical Beach, which also has a beautiful mangrove. During certain times of the year (September-October) you can see the nesting Kemp's ridley and hawksbill turtles. Because of the great natural beauty of the place, you can do mangrove tours, kayaking, hiking and horseback riding.
Did You Know...
Manuel Antonio National Park protects 12 islands that are excellent refuges for different species of seabirds.
Info by Visit Costa Rica
This is where the rainforest comes to life, it's rainy, green and full of biodiversity, at the same time one of the wildest and least visited regions in the country. The area is covered in rainforest that extends to some of the most beautiful beaches one could imagine. You won't find large hotels, resorts or too many beach front restaurants around, but hidden in the mountains there are some really unique spots with incredible views that will take your breath away. In this region you can find some places such as: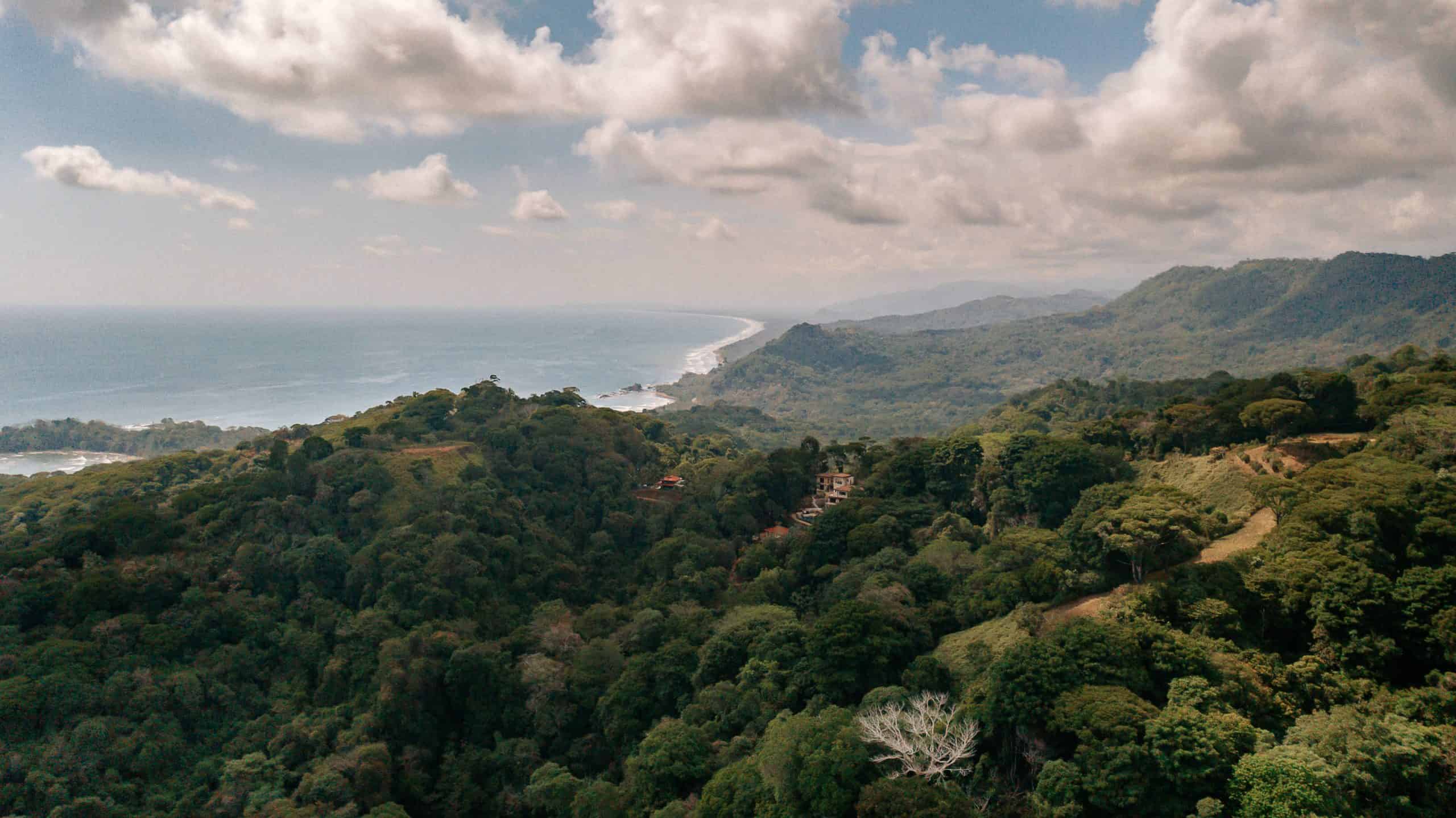 The most exhuberant place on earth
The product of mountainous areas is identified by the subunit of the Talamanca mountain range, where San Gerardo de Rivas and San Vito de Coto Brus provide access to the Chirripó National Park and La Amistad World Heritage Site. The entrance door and distribution main center is Pérez Zeledón's city, its limit extends through the canton's edge, including the Fila Tinamastes attractions, such as Diamante Verde Waterfall and Nauyaca Waterfall, Platanillo town and even the Barú River, where the coastal sector, that extends to Punta Burica with a total of 490 km, initiates. The main activities include beach enjoyment and marine resources, such as whales and dolphin's observation, as well as mangrove swamp's, landscapes, reptilian, sport fishing, surfing, hiking through the National Park's paths, professional diving, the energetic walks to the Chirripo's summit, botanical gardens and impressive waterfalls…
Dominical Beach
The Dominical Beach is one of the most interesting beaches for surfing, as it has strong waves. On the other hand, Dominicalito Beach offers much calmer waves and light brown sand and a forest along the shore, it is a place of great beauty for tourists. In the southend lies Dominical Point, which features viewpoints from a rocky hill covered with vegetation, and the islet Rock Tree ( Rocas de Amancio ), which offers a beautiful landscape of the mountainous coast.
Marine Whale National Park
Whale Beach and the Three Sisters Rocks are part of the Marine Whale National Park, which stretches from Uvita Point to Piñuela Point. The Whale Beach is named after its shape of a whale tail. It is an area surrounded by great beauty due to its coastal scenery, from where you can spot humpback whales (from August to October and December to April), and dolphins throughout different seasons. The beach has little surf and fine, light brown sand.
The Terraba-Sierpe Mangroves
The Terraba-Sierpe Mangroves represent the largest and most important wetland in the country as it is one of the ecosystems with highest sensitivity to environmental changes and a wealth of biodiversity. On the banks of the Sierpe River is a small town of the same name, located about 15 kilometers from Palmar Sur. For the beauty of its landscapes and as a means of fast access to sea, it is widely used by tourists who want to visit Drake Bay, Corcovado National Park and Caño Island, among others.
Corcovado National Park and the Drake Bay
Located north of the Osa Peninsula, is the Corcovado National Park and the Drake Bay. It boasts with unique natural and archaeological wealth of the country. Corcovado is considered the place with the highest concentration of flora and fauna of the country, making it a mega biodiverse area, which is also known as the open zoo of Costa Rica which National Geographic Magazine defines as "the planet's biologically richest place" and the Humanity Biosphere Preserve declared as Humanity Patrimony until recently. Drake Bay, specifically the people of Agujitas, could only be visited by sea. Its beaches are rocky and contain a scenic beauty. In addition to the wildlife that inhabits these lands, the area is also known for the nearby attractions such as Caño Island, the Térraba-Tiller and the Archaeological Museum of Stone Spheres, among others.
Caño Island
Caño Island is undoubtedly one of the most beautiful islands of Costa Rica, it is located approximately 20 kilometers west of the Osa Peninsula, just northeast of the Corcovado National Park. In addition to its white sand beaches and five platforms of live coral reefs, Caño Island is one of the most important Pre-Columbian archaeological sites in the country. It was used for its prehistoric inhabitants as a cemetery and sacred place, plus some of the areas largest stone were found on this island.
Did You Know...
Sport fishing can be enjoyed without hassle due to the richness of the Golfo Dulce and several sites or communities that provide services in a sustainable and responsible manner, including: Puerto Jiménez, Golfito and Zancudo.
Info by Visit Costa Rica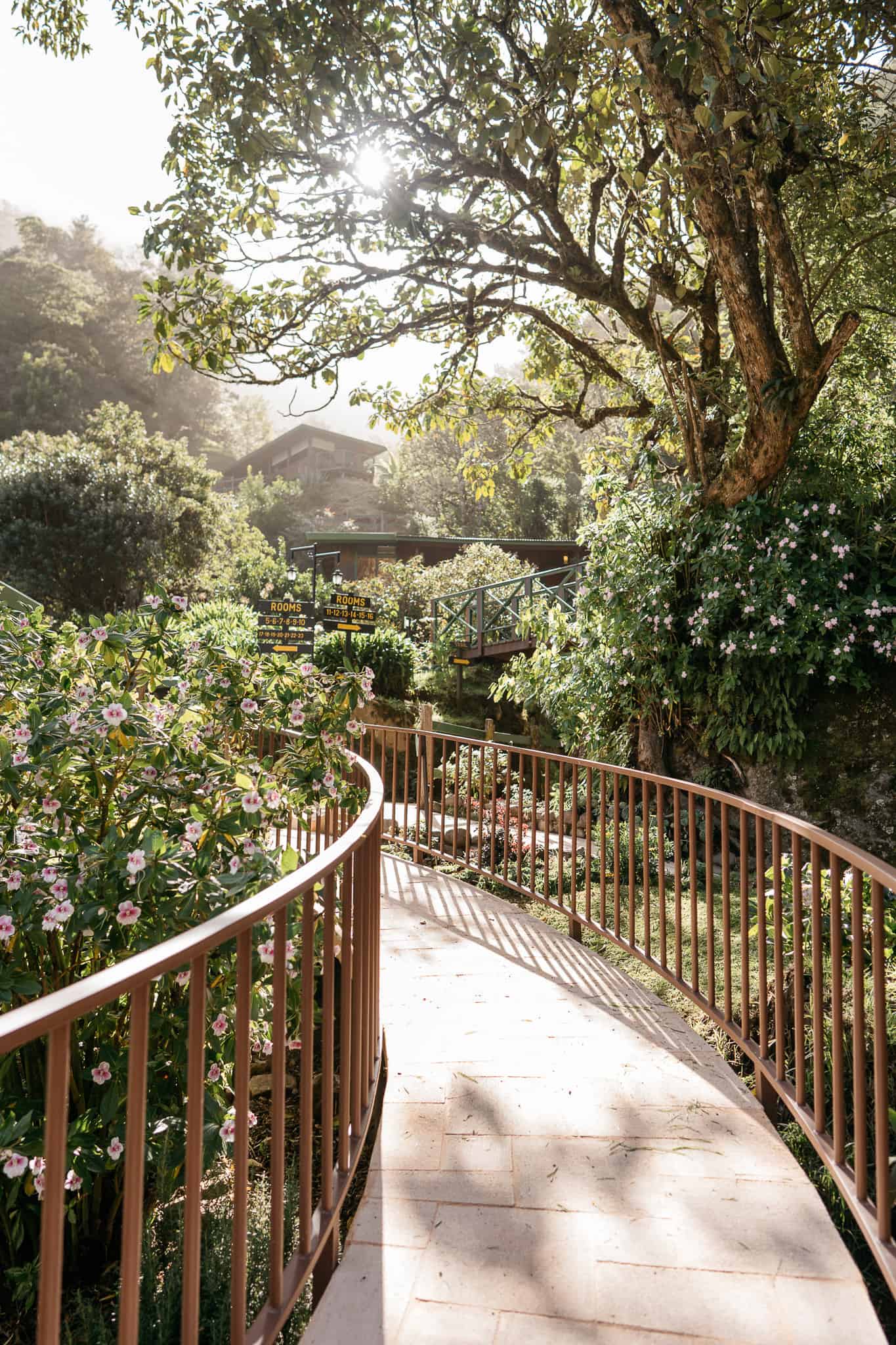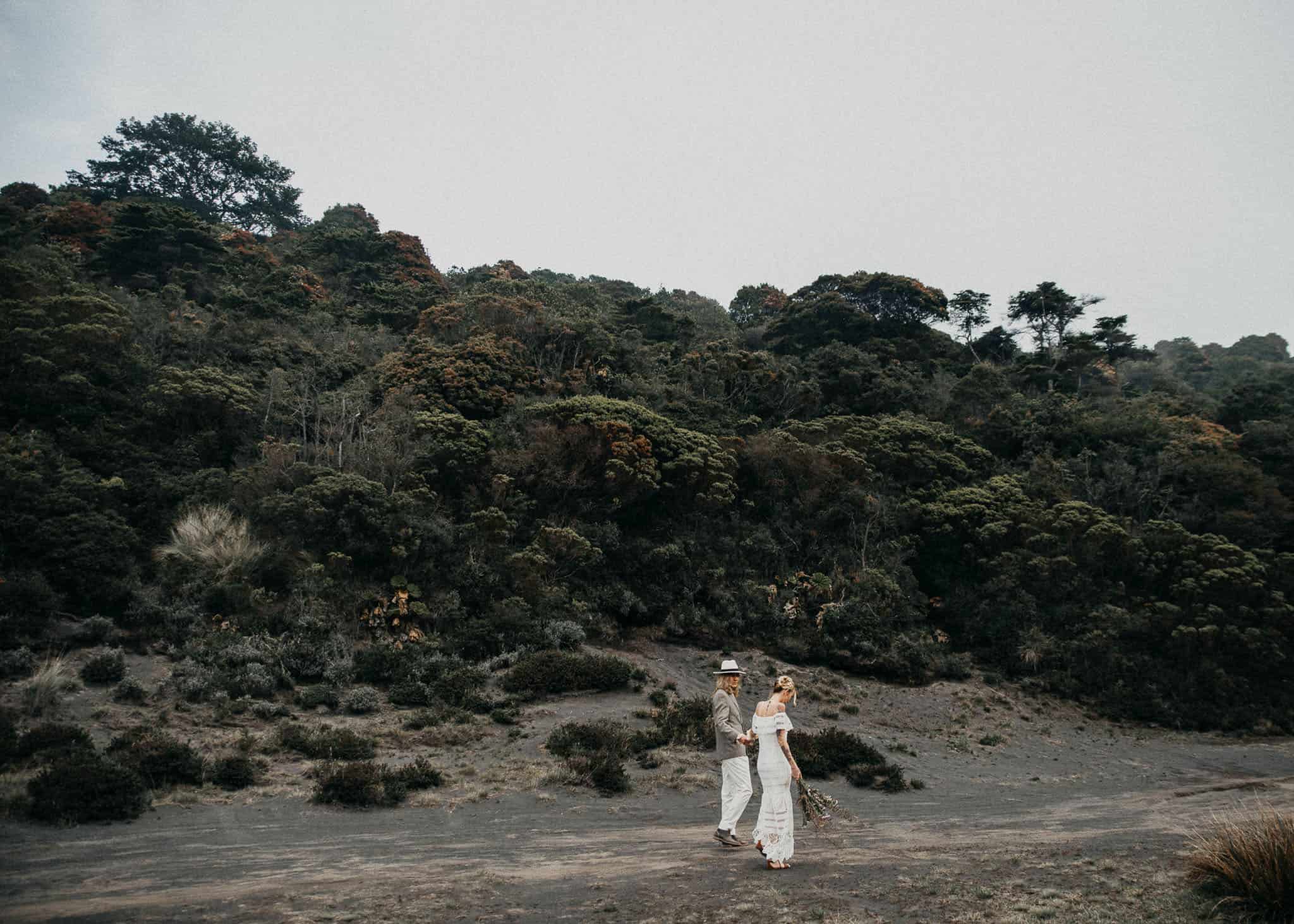 Costa Rica is full covered of mountains, but right in the middle of the country is where you can find some of the most unique places. The highlands of Costa Rica awaits with beautiful discoveries around every corner. Home to national parks and protected reserves, the region supplies ample resources to nature-enthusiasts and outdoor-lovers. Its terrain boasts superb wildlife havens and thriving vegetation up to altitudes of 12,532 ft (3,820 mts). Here you can find volcanoes, waterfalls, cloud forests, rainforest and more. Some of the most epic places are Irazú Volcano, Turrialba Volcano, Cerro de La Muerte, Cerro Chirripo and The Saints Zone.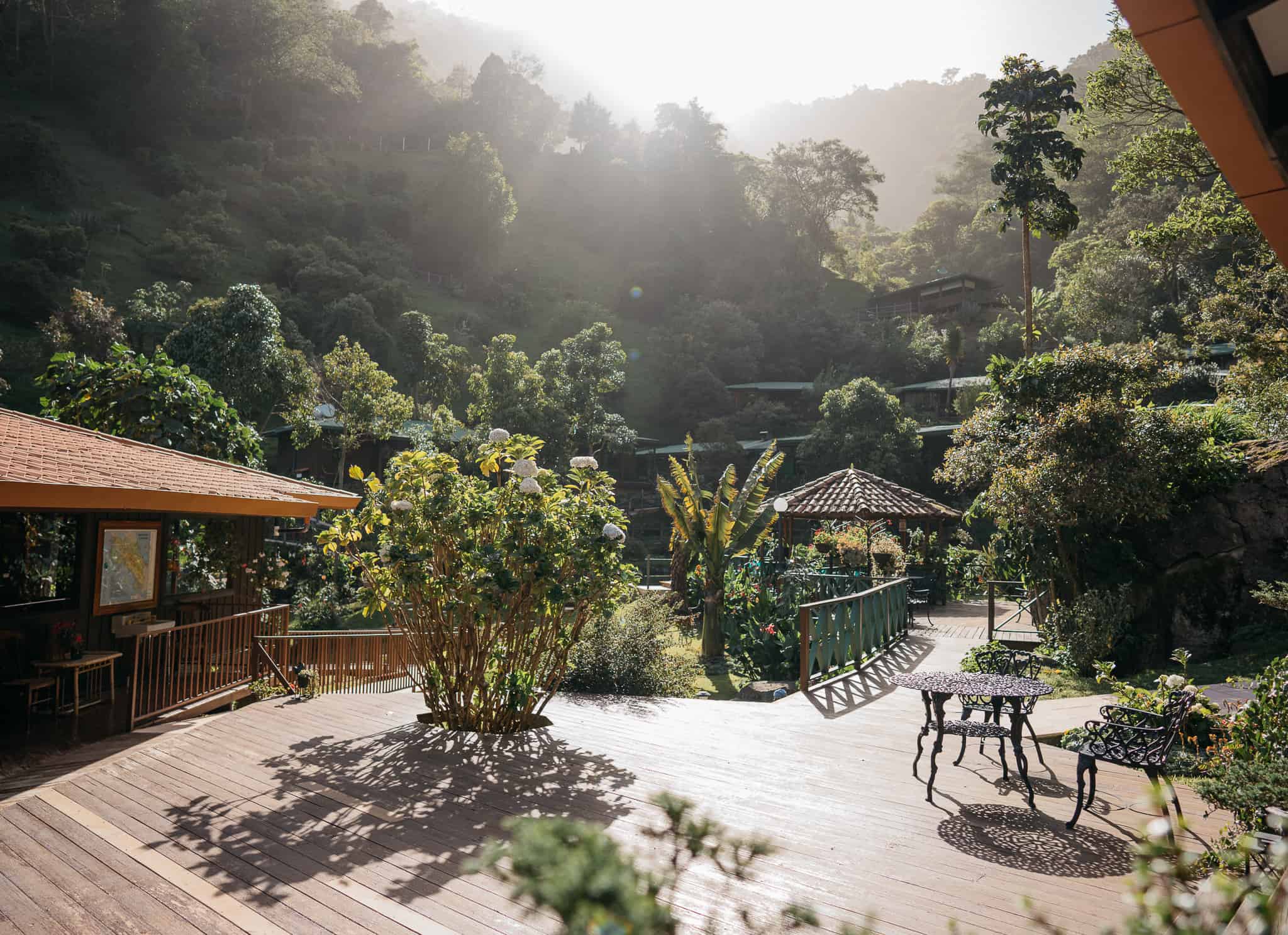 The heart of Costa Rica
Offers a variety of cultural and natural attractions, including the best museums in the country: Gold, Jade, National, Costa Rican Art, La Salle Natural Sciences, Insects at the University of Costa Rica, Contemporary Arts & Design and Children's, among others. Also, the architectural jewel of Costa Rica is located here: the National Theatre.
National parks located in the Central Valley protect the region's primary volcanoes and forest: Braulio Carrillo, Irazú and Turrialba, all of which have transport and viewing infrastructure allowing visitors to enjoy the birds, landscapes, craters and forests. The capital San José hosts most government services, but other provincial capitals – Alajuela, Heredia and Cartago – offer a number of commercial and quality tourism services.
The Central Valley has two areas of extraordinary beauty that are tourist destinations in and of themselves: Irazú, Turrialba and the Valley of the Saints. Rural villages offer great scenic beauty and a glimpse of Costa Rica's past with adobe houses, large coffee plantations, mills and dairy farms.
Did You Know...
The rural areas of the Central Valley are ideal for tourists to enjoy horseback riding in places like: Turrialba, Santa María de Dota, San Gerardo de Dota, Atenas, Palmares, Zarcero, Escazú, Santa Ana, and others.
Info by Visit Costa Rica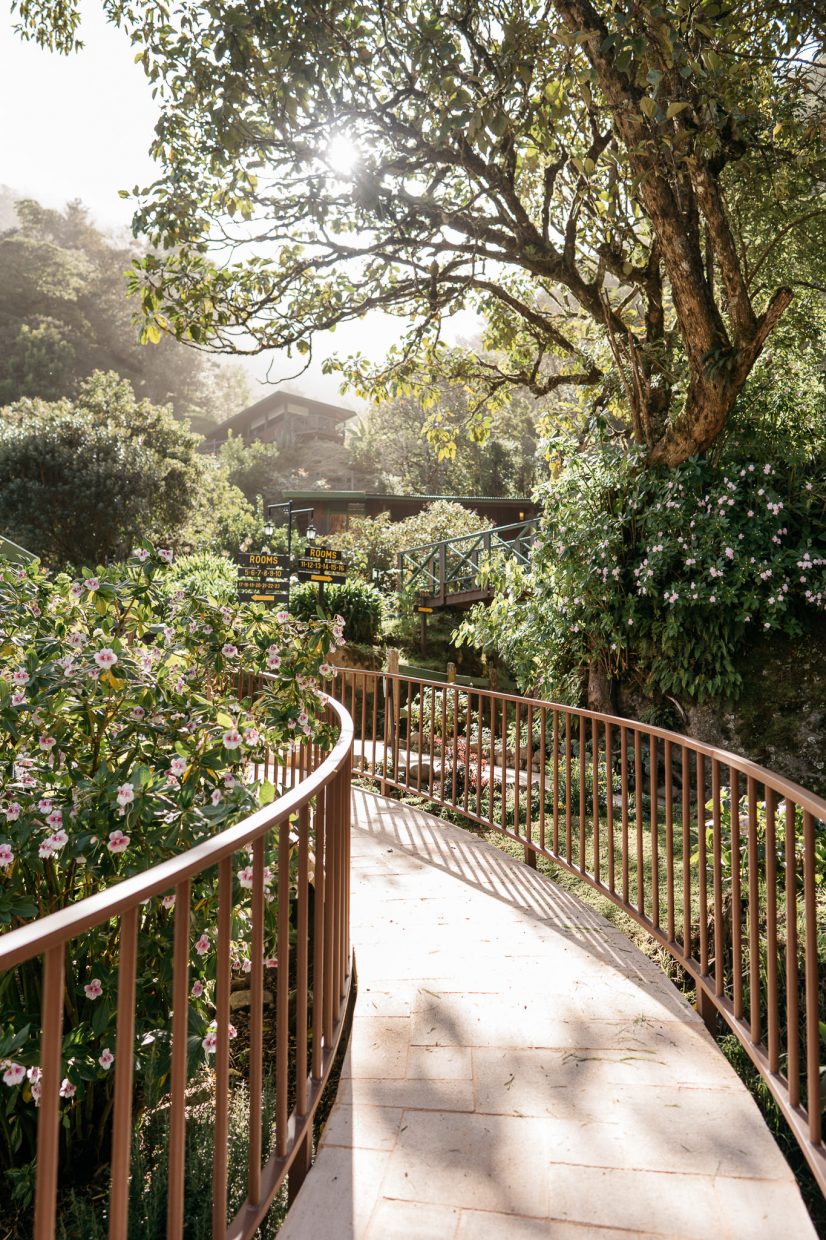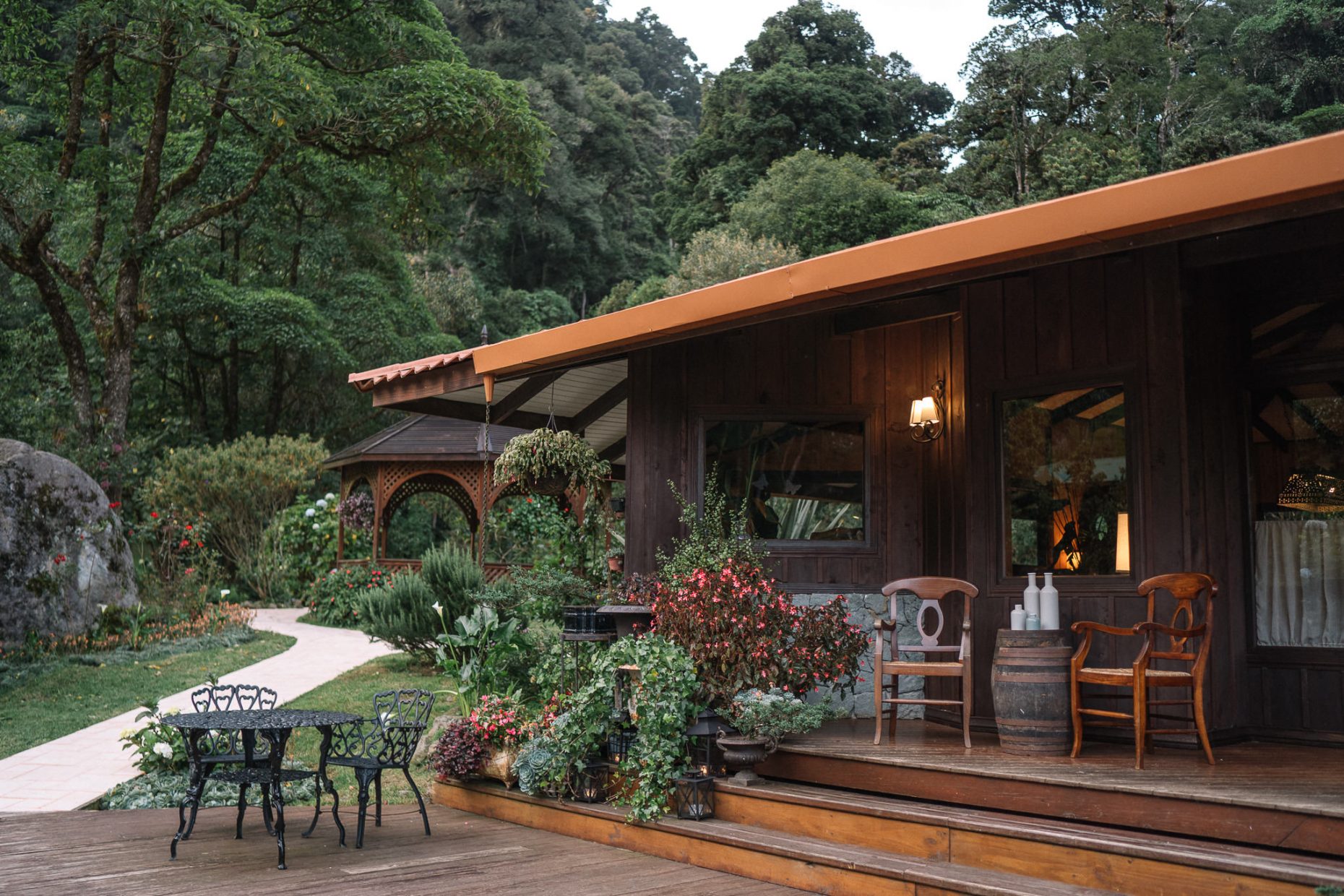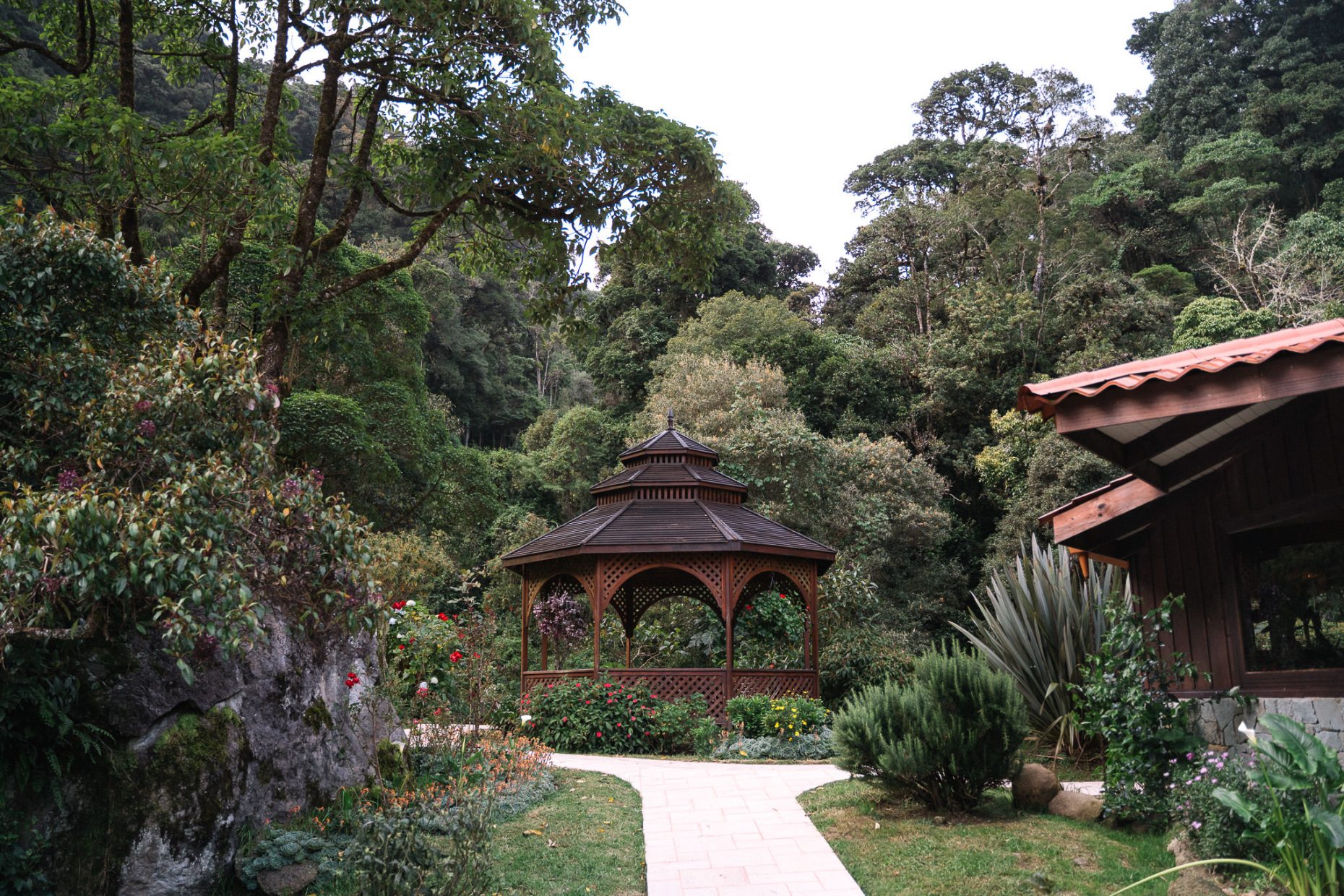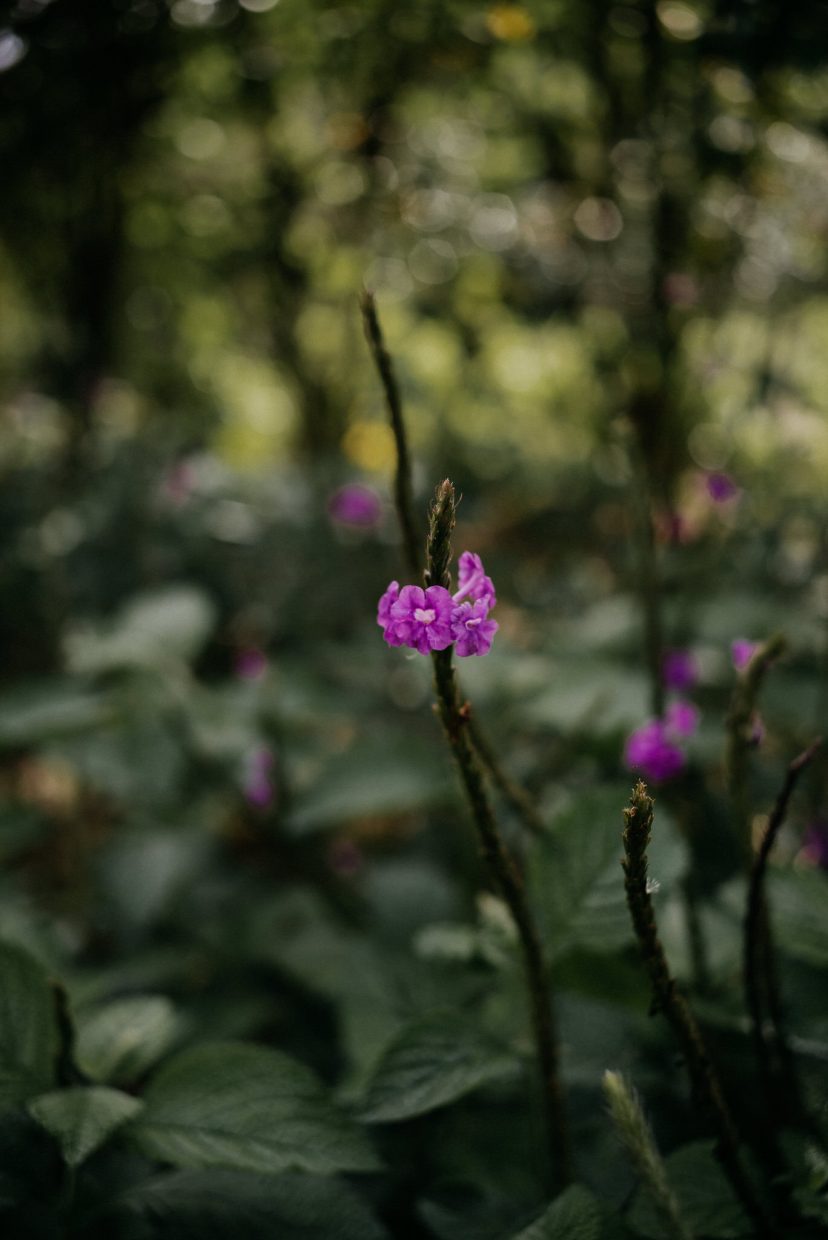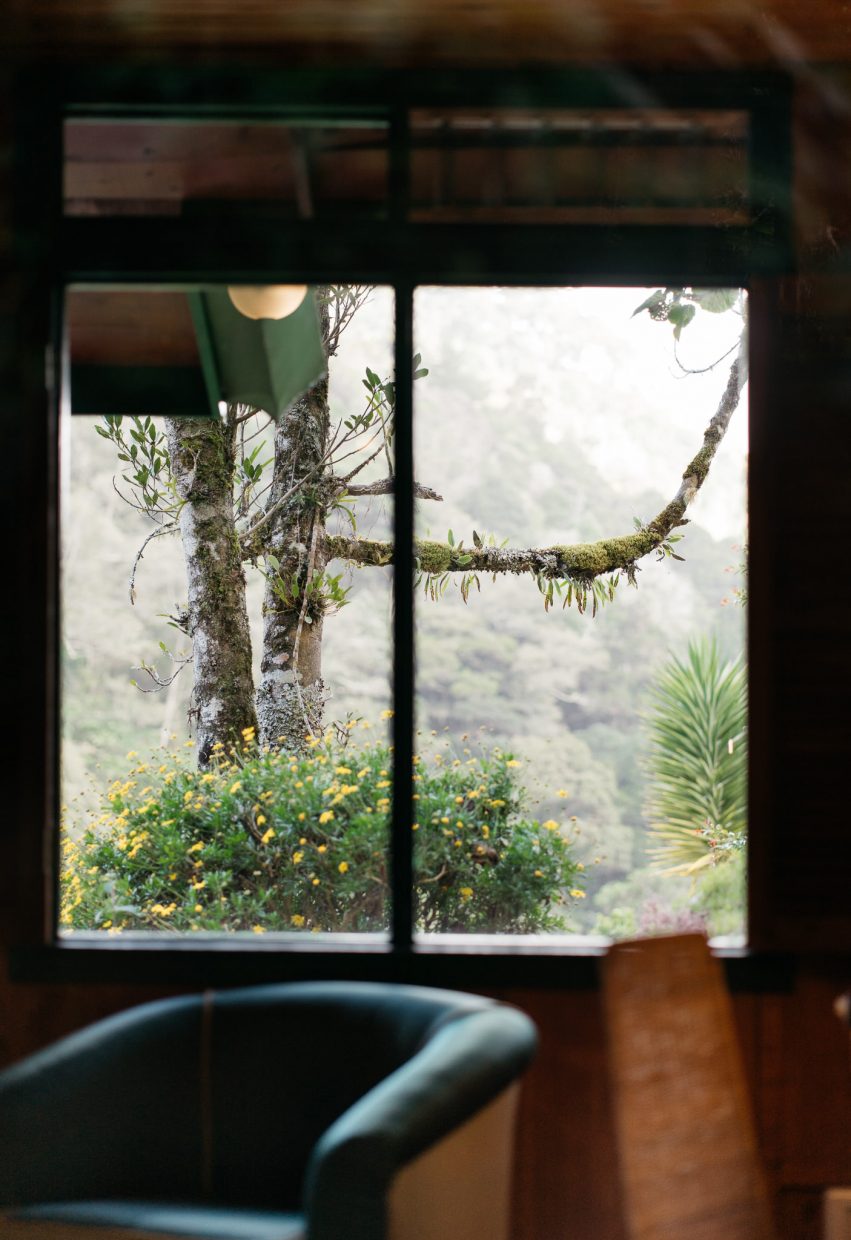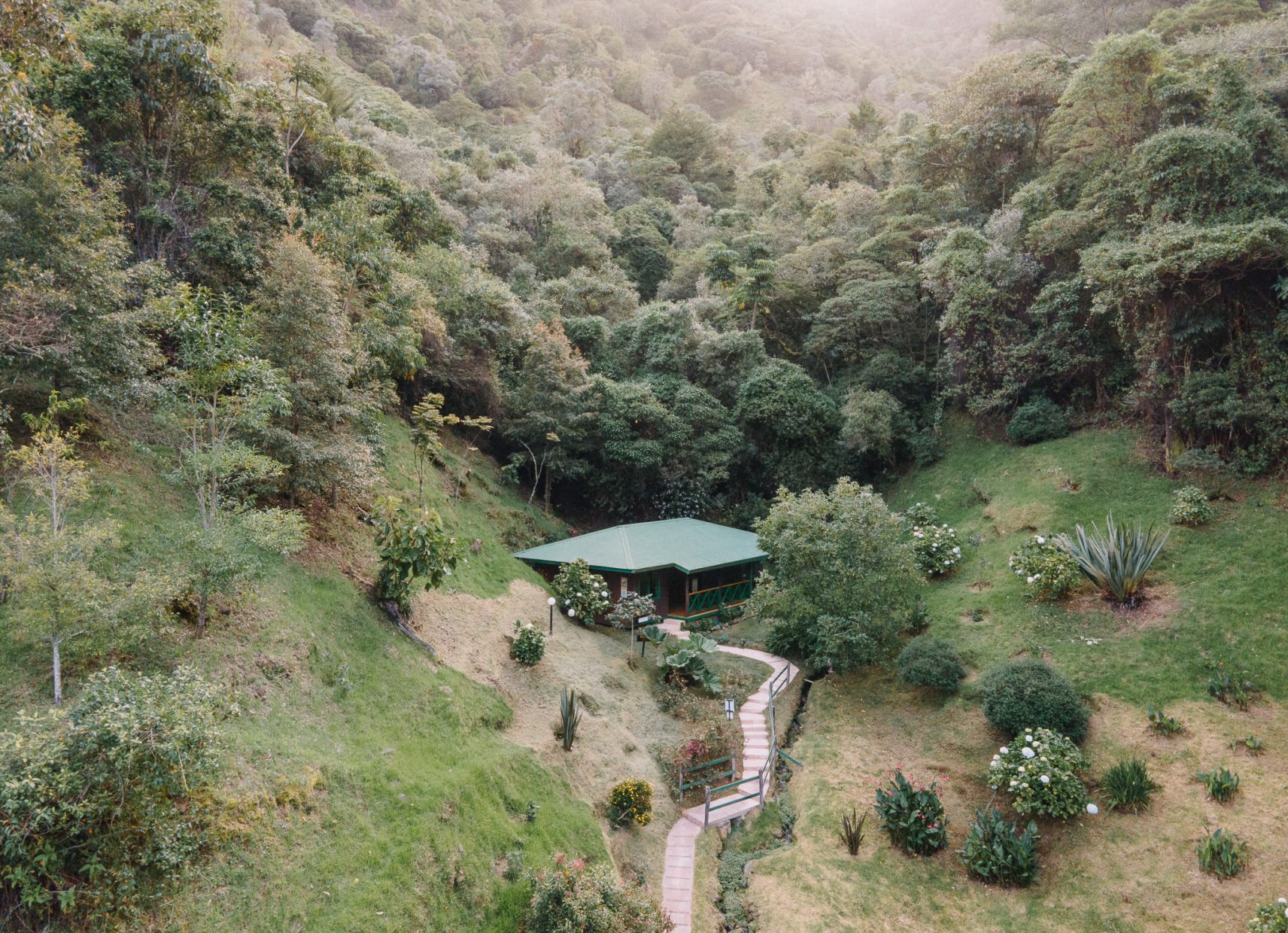 The Caribbean coast of Costa Rica is a beautiful region that is generally less developed and touristy than the Pacific side. The weather here is in stark contrast to the other side as the best weather is in September and October. The colorful Caribbean culture is also quite different as most locals are of Afro-Caribbean descent giving the area a reggae-Rasta vibe. Puerto Viejo, a surf oriented seaside village, is the most popular destination in this region and is located along the southern coast. Playa Cahuita National Park is a popular destination for those seeking quiet jungle-lined beaches.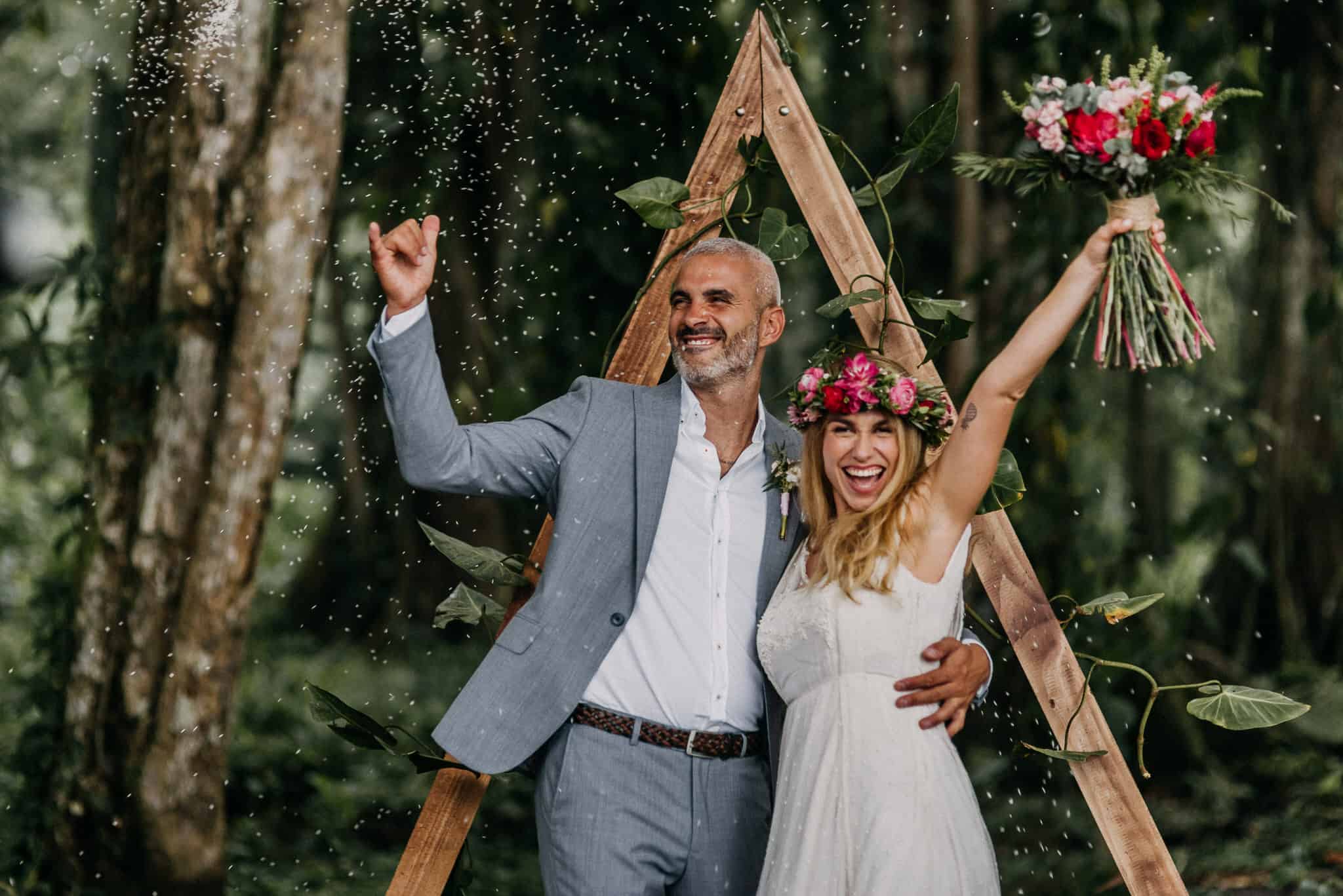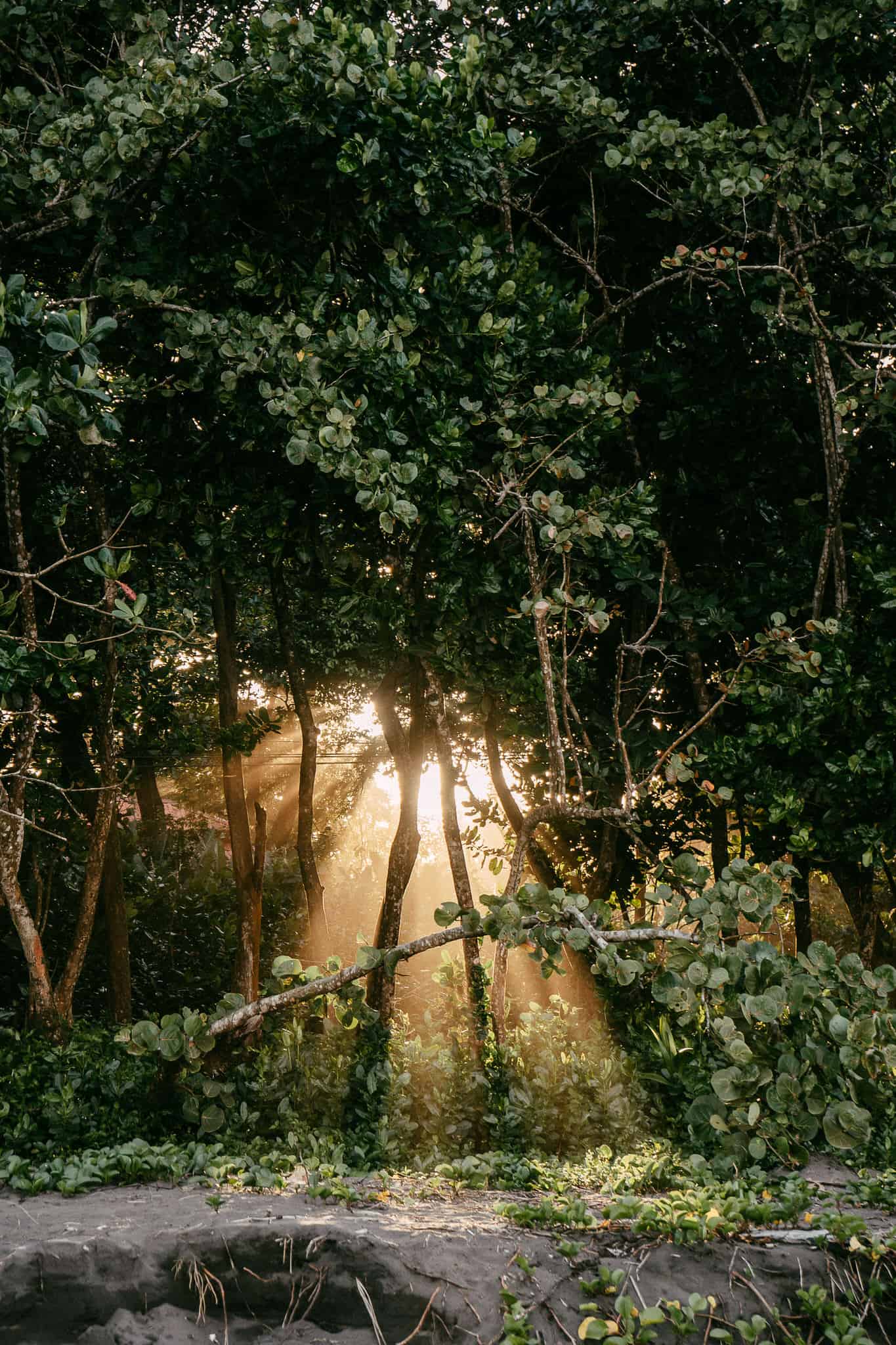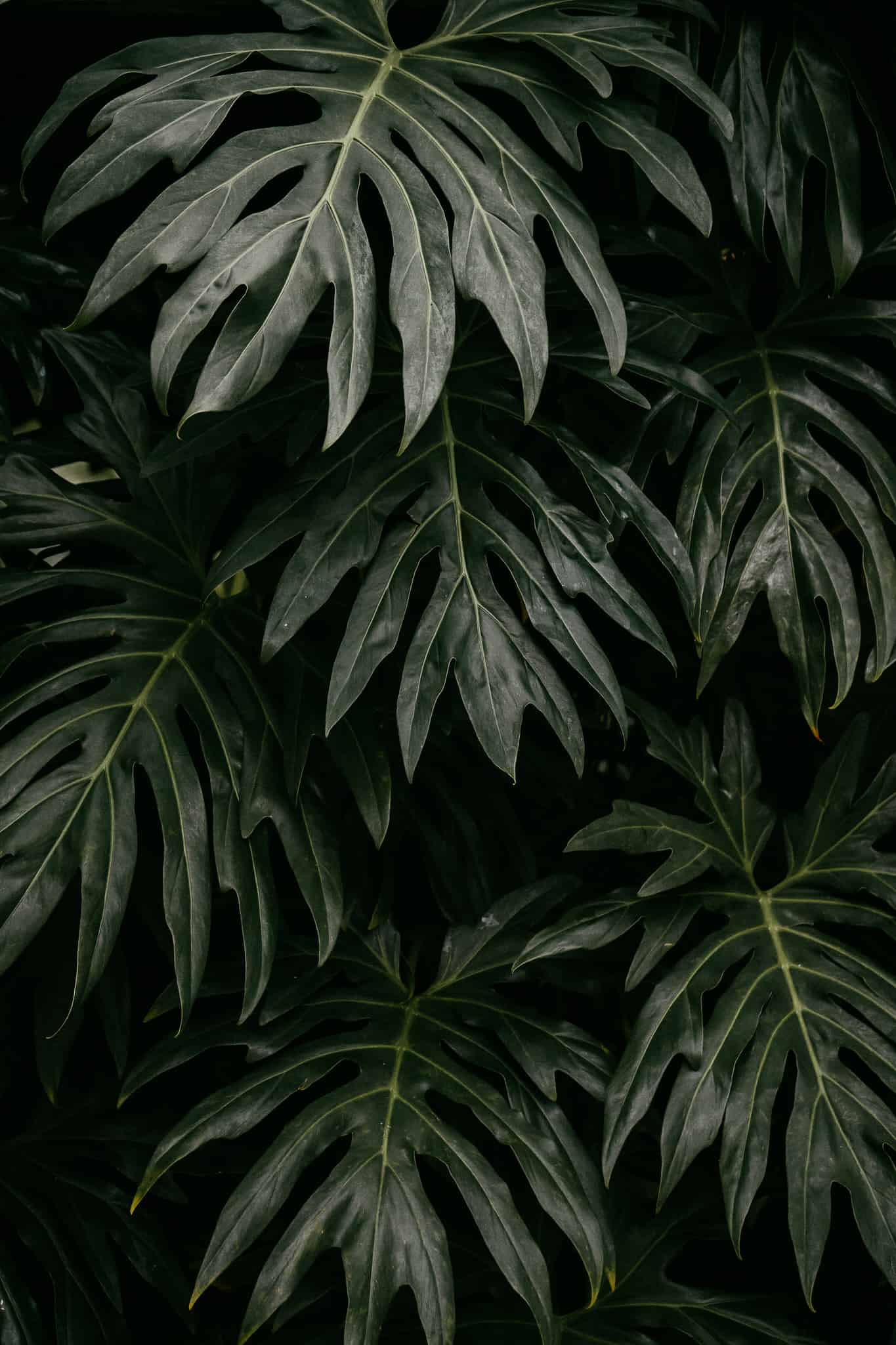 Costa Rica soul
This tourism area covers 5027 sq. miles with 200 miles of coastline. It makes up the Costa Rican Caribbean, which extends from the San Juan River to the Sixaola River along the Panamanian border. The city of Limón is located in the center of the tourist sector with a port and many tourism areas.
In the northern sector, the main attractions involve the green tortoises nesting grounds along the beaches of the Tortugero National Park and the Barra del Colorado National Wildlife Refuge. This area is known for sport fishing of sea bass, shad, and other species. The aforementioned is complemented by a river system that joins the port of Moín with Barra del Colorado, which is both an attraction, as well as the only means of transportation. Its offers are nature-based, particularly fauna observation, since it is known worldwide for its bird and turtle observing activities.
The area exhibits a unique mix of beach, natural resources and Afro-Caribbean culture in the surrounding areas like Cahuita, Puerto Viejo, and Gandoca-Manzanillo, which are located in the southern sector of the tourism area. Here there are high-quality beaches where you can find a mix of activities involving adventure and natural history, which uniquely complement the local culture, gastronomy, and music. The area is also known for its coral reefs, multi-colored sand beaches (black, yellow, and grey), costal vegetation, and medium-high forests.
Did you know...
The Caribbean has picturesque roads and adventure and leisure sites ideal for biking, with visits to beaches and mountains being the most popular.
Info by Visit Costa Rica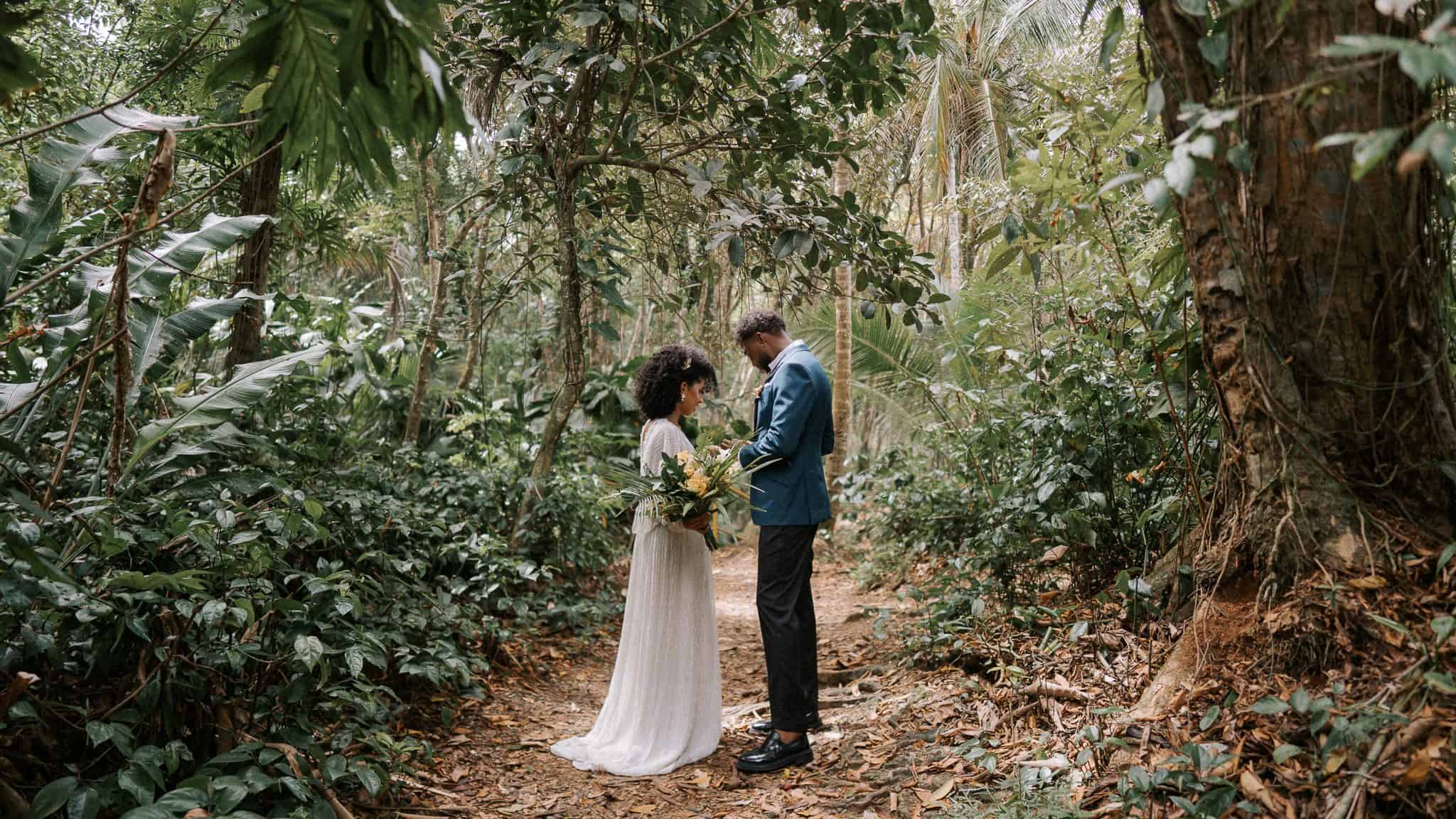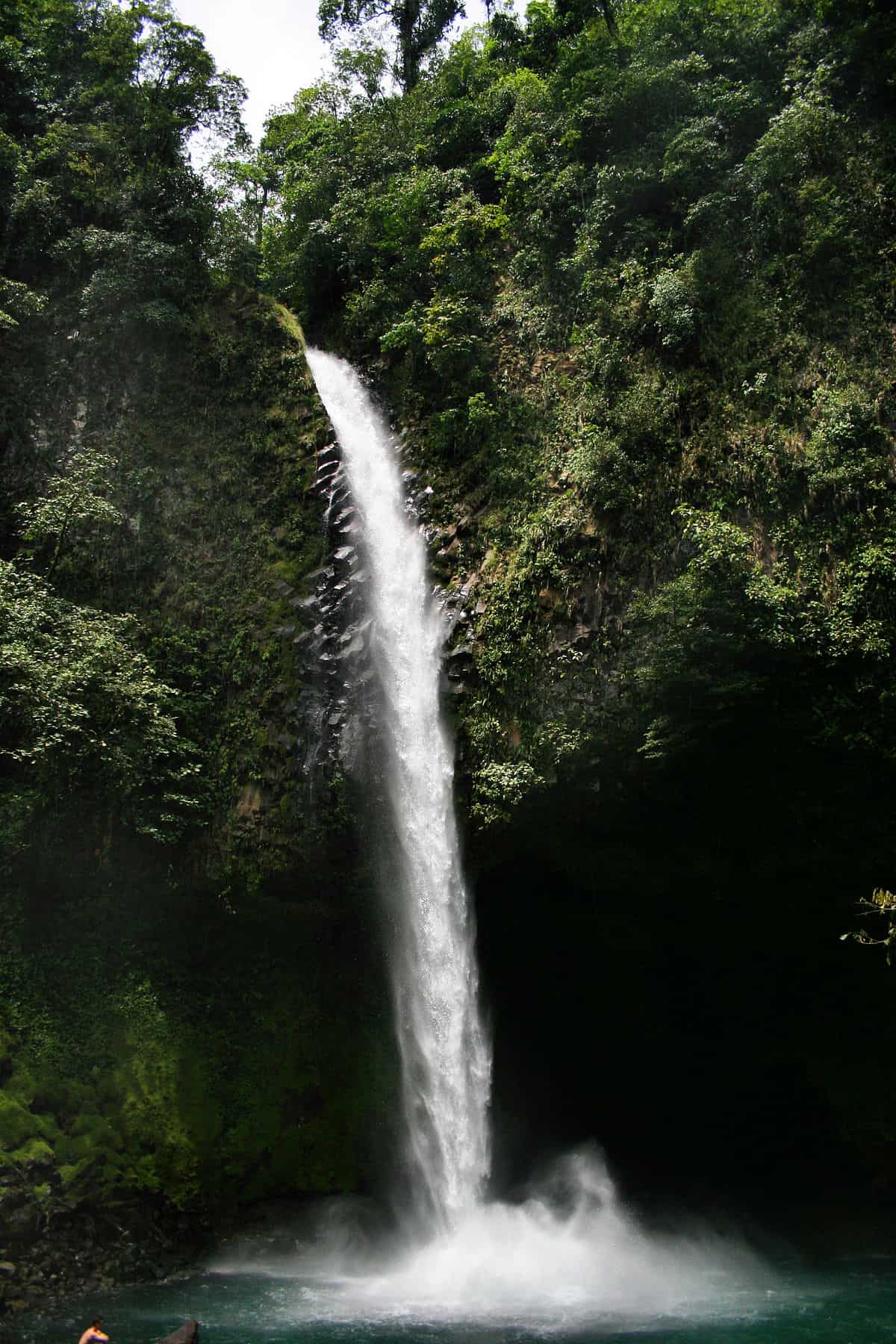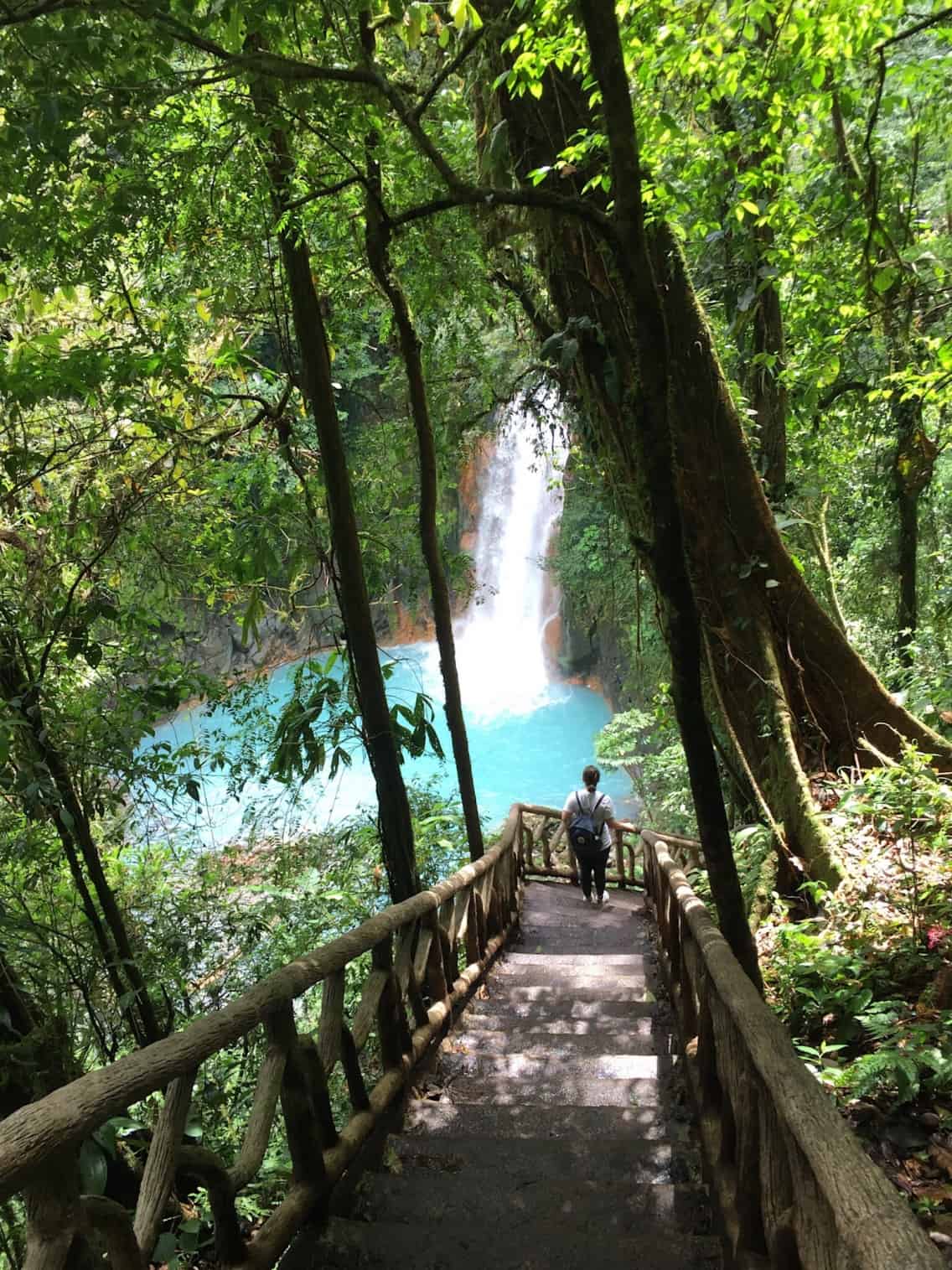 With its several protected areas, lakes, lagoons, volcanoes, rivers and waterfalls, the Northern Zone is undergoing a boom in tourism service and adventure site development, so that nature-loving visitors can enjoy the region's many riches. Thanks to frequent rains, the Northern Zone features wet and evergreen forests as well as fertile plains—natural environments that serve as sanctuaries for water birds, reptiles, mammals and the prehistoric Gaspar fish, and important sites of interest for wildlife-lovers. Adventure activities and nature-watching may be enjoyed on the region's rivers—Peñas Blancas, San Carlos, Toro, Puerto Viejo and Sarapiquí—some of which are important navigational routes.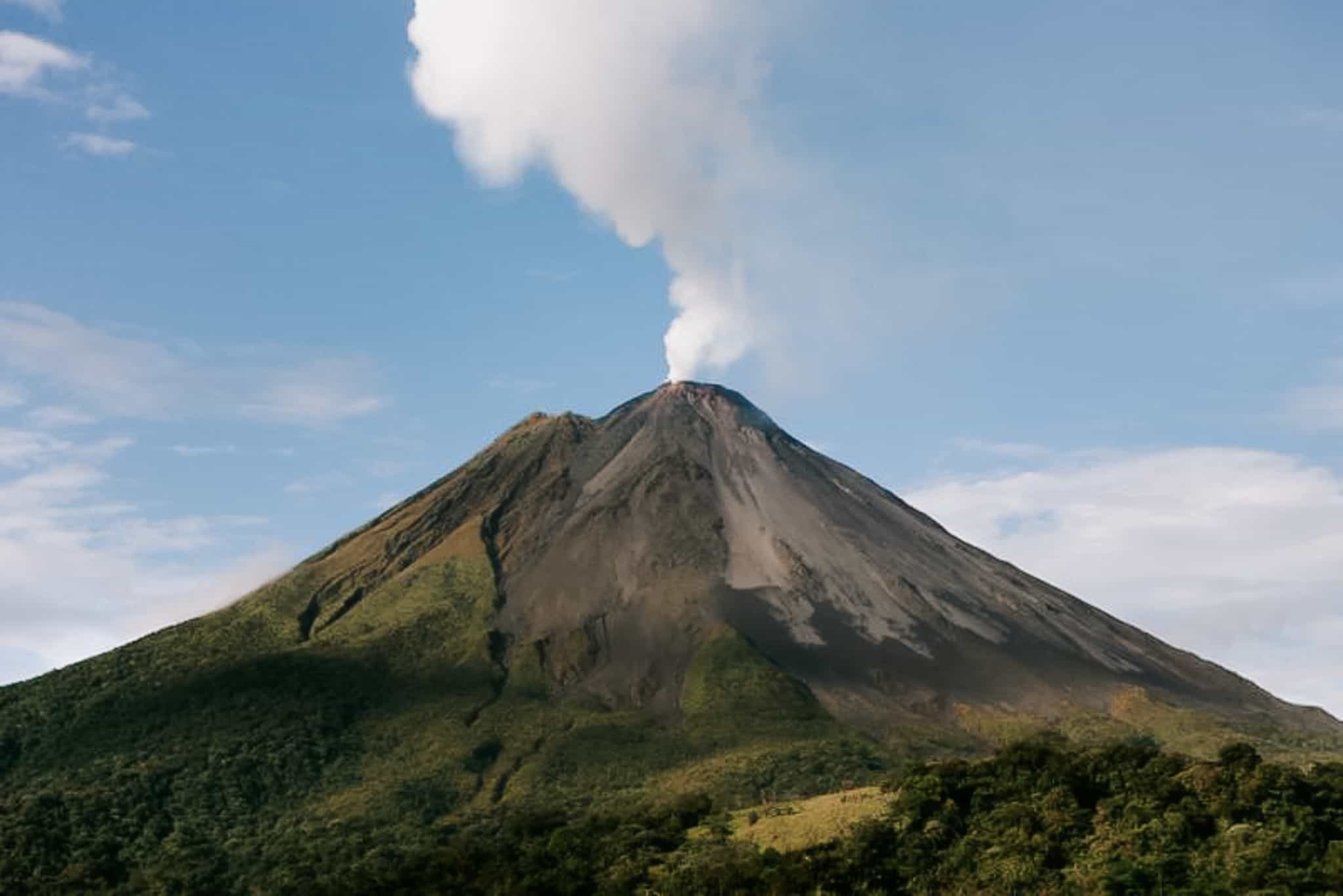 The heat is on
The 33-square-kilometer Arenal Volcano, located 7 kilometers from La Fortuna, has been active since July 29, 1968. It has two different landscapes: one covered with lush vegetation that houses a variety of wildlife, and another rugged area of lava flow and sand as a result of constant eruptions. It is considered the main attraction in the area and can be viewed both during the day and at night to take advantage of its constant eruptions. In addition, this area is known for its hot springs, which provide a unique relaxing environment surrounded by local nature.
La Fortuna
The main place in this part of the country is La Fortuna, a little town found at the base of Arenal Volcano (lovely background for ceremonies when the sky it's clear), over there you will find incredible hot springs, zip lines and waterfalls among other outdoor activities. The best months to visit this area are February, March and April, weather is often unpredictable in the Arenal region. In La Fortuna, it is quite common to have unexpected downpours so bring your rain jacket and a sense of adventure. La Fortuna waterfall is a stunning attraction located just 5.5 kilometers from Fortuna. A steep trail allows visitors to view the 70-meter-tall waterfall. Funds from entry fees to the waterfall are used to support various projects and activities benefitting the region. An 87.8-square-kilometer artificial lake at an elevation of 546 meters above sea level, the Arenal reservoir is perfect for trips on large boats fitted out for visitors, fishing or waterskiing. It is also well known among windsurfers as the windsurfing center of Costa Rica, with winds reaching an average speed of 72 kilometers per hour.
Tenorio National Park
At the Tenorio National Park one of the region's most stunning tours, the Celeste River trip cannot be missed. A combination of adventure, nature-watching and geological features, the voyage includes a visit to a place called "Teñidero" (Dyer's Shop), where the clear waters are naturally dyed turquoise-blue and a forest hike leading to the extraordinary Celeste waterfall. The Celeste River is one of the natural wonders of Costa Rica, formed from the union of two rivers with different mineral content from the slopes of the Tenorio Volcano, this gives the waters of this river a very particular blue color. The river is protected by the Tenorio National Park, which offers a trail of 7 kilometers surrounding the area, showing the main geological attractions, the hot springs, the intense sky-blue waterfall, hot springs and fumaroles, between others.
Sarapiquí
Forming part of the region is the Sarapiquí canton, which, with its rich biodiversity, is recognized as a scientific research site and the last stronghold of endangered species such as the great green macaw. The region is famous for the turnos (outdoor parties or festivals) held in its towns, with bull riding and livestock auctions. Puerto Viejo de Sarapiqui is a typical riverbank community, surrounded by forests and agricultural plantations, featuring rural architecture and numerous hammock bridges. Sarapiqui River tours allow you to watch wildlife from the dock. This area also allows you to enjoy whitewater rafting. The Sarapiqui River is 84 kilometers long and connects with the San Juan River (bordering Nicaragua), Barra del Colorado and Tortuguero. Near the town of Sarapiqui you can find the Vara Blanca and Cinchona communities, which offer the traveler very beautiful rural landscapes combined with dense vegetation. Imposed within its lush forest are a series of beautiful waterfalls culminating with the La Paz Waterfall.
Vara Blanca
Located in the outskirts of Vara blanca and Cinchona on the road to Sarapiquí, La Paz Waterfall with this extraordinarily beautiful series of waterfalls is set in a gorgeous natural environment. Two small cascades and one large and imposing waterfall crown La Paz, which can be seen from the highway right by a lovely wooden bridge which is considered a work of art on its own. Trails and viewpoints have been put in in place so that visitors can enjoy the spectacular natural landscape surrounded by forest, river, waterfall and wildlife.
Bajos del Toro
The area of Bajos del Toro, located at 1,442 meters above sea level, conceals natural treasures, among them Toro Amarillo and Agrio River Waterfalls. The biggest of all are the Toro Amarillo Waterfalls, measuring 90 meters high, and is formed from the union of three rivers: Toro Amarillo River, Desagüe River and Agrio River (named for its lemony taste), all of which have water with high mineral content that makes the landscape a fairy tale scene. Its landscape is unique because it has a particular blend of rivers, waterfalls, hydroelectric projects, natural reserves, and agricultural landscapes. Bajos del Toro is a community perfect for visitors who enjoy combination of nature and rural life. Visitors can enjoy cycling, trout fishing, hiking in the mountains, climbing and rappelling down waterfalls, hot springs and simply enjoying nature.
Did you know...
Tourist and leisure companies in several communities have created facilities for adventure activities on suspension bridges, nature trails and canopy tours, including: La Fortuna, La Virgen and Puerto Viejo de Sarapiquí.
Info by Visit Costa Rica