Intimate + Real + Spontaneous
We are Rob & Lori, a couple of Costa Rica wedding photographers.
We focus on intimate and boutique weddings, for us, photographing a wedding is more than just taking beautiful pictures, it's about documenting who you really are, your relationship and how it felt to be there. We look for authentic, real love and couples who are not afraid to laugh, cry their hearts out and party like if there is no tomorrow.
That day it's simply about you and the ones sharing your love…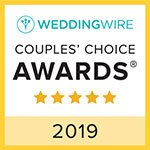 Costa Rica Wedding Photographers
Are you planning to come to Costa Rica to celebrate your wedding or just want to spend some awesome time with your couple surrounded by nature? As couple and wedding photographers, we love to shoot people deeply in love, in a real, raw and spontaneous way, we simply enjoy to capture all the craziness of love and all the emotions around it; that is our essence and what we do best. Don't hessitate to contact us and tell us your big plans.
Click here for quote...